It's likely that you have come across World Global Network through an email list, on social media or got it recommended by a friend or family member.
Is World Global Network a scam? You're here right now because you're probably wondering if this is the case right? It's definitely worth checking out a World Global Network review especially first because its tech products have been hyped so much and hype doesn't always mean good products.
Being skeptical before taking the plunge is a good way to avoid scams without a doubt.
First and foremost I must commend you for actually doing a bit of extra research before committing to purchasing or joining World Global Network. For all you could have known, World Global Network may very well be a scam and rob you of your money so this review could help you find anything peculiar about it.
To be totally transparent with you I haven't used World Global Network so I can assure you that I will not attempt to sell you on it unless of course it's worth investing in.
What I will aim to do is provide you with an unbiased 3rd party review of World Global Network that will hopefully help you to make the correct decision in the end.
---
PRODUCT NAME: World Global Network (WGN)
OWNER/S: Fabio Galdi
TYPE OF PRODUCT: Life sensing tech MLM
PRICE: Startup cost ranges from $349 to $3,499
SUMMARY: No, World Global Network is not a pyramid scheme or a scam but it's also not something I'd recommend you join either. This is because in order to succeed within this MLM you need to either be very good at marketing or face to face recruiting otherwise you risk not making decent income, the overpriced products and the fairly expensive startup and upkeep costs just don't make WGN worth working within.
The company is somewhat credible in the MLM scene and the companies direction in its market is innovative however, this isn't a good enough reason to join WGN especially with all the bad things it does. I personally suggest you avoid this one but, in the end of the day it's up to you.
FINAL RATING: 1.5/5
RECOMMENDED: NO
---
WHAT IS WORLD GLOBAL NETWORK?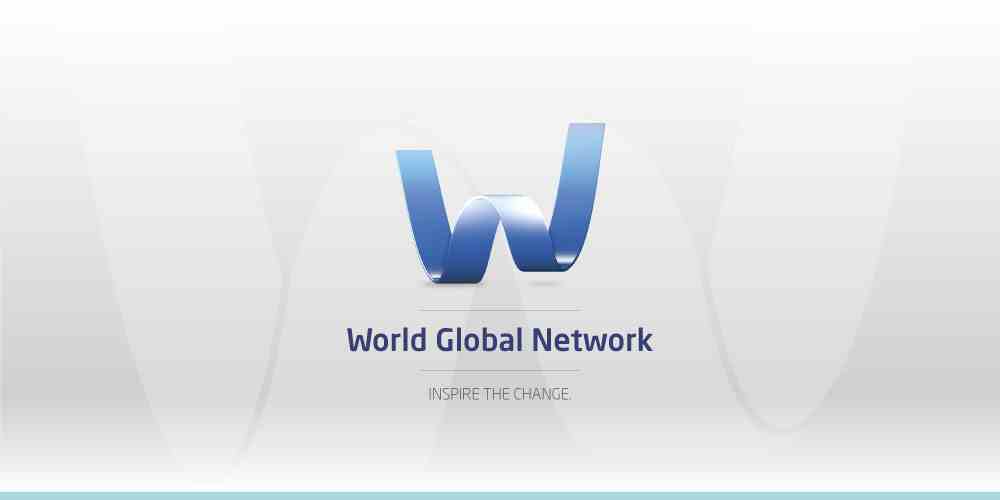 World Global Network is a MLM company founded in 2011 by Fabio Galdi that focuses on the life sensing tech market. Their headquaters is located in Singapore and they're a global company spanning across 195 countries.
The companies purpose is to innovate wearable tech for that masses in order to improve their life and how they spread this innovation is through this MLM business model.
WGN actually state within  their company page that that they want you to "Be your life changer, Set your goals, Live the opportunity". It's a weird way of saying take your shot and change your life by doing so but, I get what they're trying to say.
All in all WGN is just your run of the mill MLM promising a ton in order to get people in.
==>Click Here To Access My FREE Make Money Online Guide!<==
---
WORLD GLOBAL NETWORK'S PRODUCT LINE
You're probably a little curious about what this life sensing tech is right so let's get into that now. World Global Network actually only have 3 products that they sell, which is definitely small but at least it shows they have focus as opposed to having hundreds of products like Amway or Market America.
The 3 products they sell are :
Helo (LX+) Wellness Band
This is basically a fitness tracking band much like the the fitbit or Samsung gear bit and if you know anything about those products, they tend to track your bio parameters which include :
Heart ECG
Heart Rate
Blood Pressure
Breathing Rate
Fatigue Level
Mood
Sleep Patterns/Quality
Daily Steps
Distance Travelled
Number of Calories Burned
It is a fairly basic product but, because of its marketability the help band is also WGN's flagship product. Considering it's in competition with the other 2 aforementioned fitness bands/watches, what reason would you have to actually purchase the wellness band over them?
Honestly there's not much of a reason but, considering how it's manufactured by Toshiba and was also showcased in 2018's CES showcase as well as being covered quite heavily by major outlets like NBC News, Today, Fox News etc. There's definitely been quite a bit of hype around it.
Mostly because of the backing from Toshiba, the helo wellness band has pretty much catapulted itself to the top within this niche and in general I don't think the media would be so welcoming of a product that doesn't at least have some quality within it.
Another point that's pretty important is that although it does come on sale at a higher price than its competitor at $199 from the store, distributors tend to sell them for a lot more than that, sometimes even selling them for $349 each. It's definitely among the more expensive health bands out there
Biozen
Biozen is the second product that WGN have to offer and is essentially a health product that aims to fight this form of radiation called "electrosmog". Electrosmog is emitted by many common electrical devices that you use such as laptops or smartphones and this radiation is something that has the ability to negatively impact your body's DNA in the long run.
Check out the video below to understand in what biozen is in a little better detail.
I guess the products cool for what it does but, I honestly don't think that the effects it claims to have is really going to make too much of an impact if at all on your health making it kind of a redundant product in my opinion.
Infolio
This is the smartphone line that WGN make with it's unique feature being to reduce the amount of elctrosmog it emits when in use. The smartphone market is already very competitive and let's be honest, more or less no one buys a phone for its "health benefit" right?
The choice of a smartphone is either based on the power of the phone or how trendy it is so, the Infolio line is unlikely to catch on unless it has a very competitive pricing along with the top of line specs to go with it otherwise, I can't see the smartphones doing all that good.
Do You Want To Make A Full Time Income Just As Many Have Been Doing For Decades, If So Check Out My #1 Recommendation! 
---
DOES THE PRODUCT ACTUALLY WORK?
As I am neither a member and also haven't tried WGN's products, I can't speak for sure on their quality but, I did do a little bit of research on what others thought of them and this is what I found.
Within BBB, it's pretty apparent that a lot of individuals just don't like the company or the products WGN produce.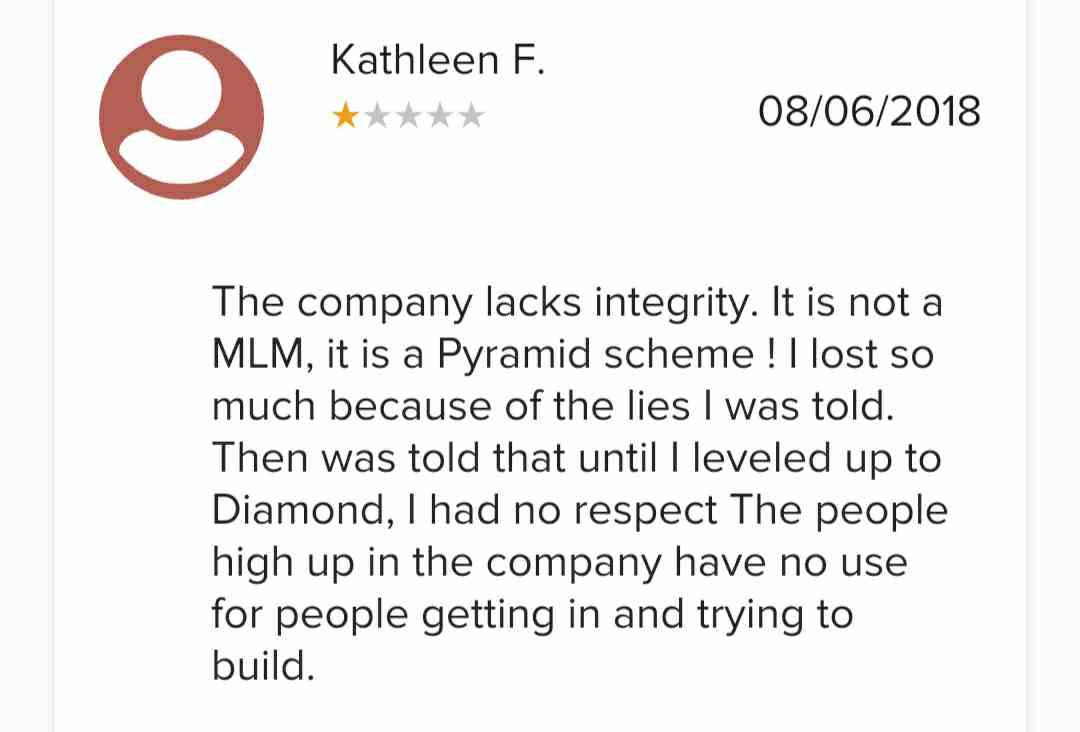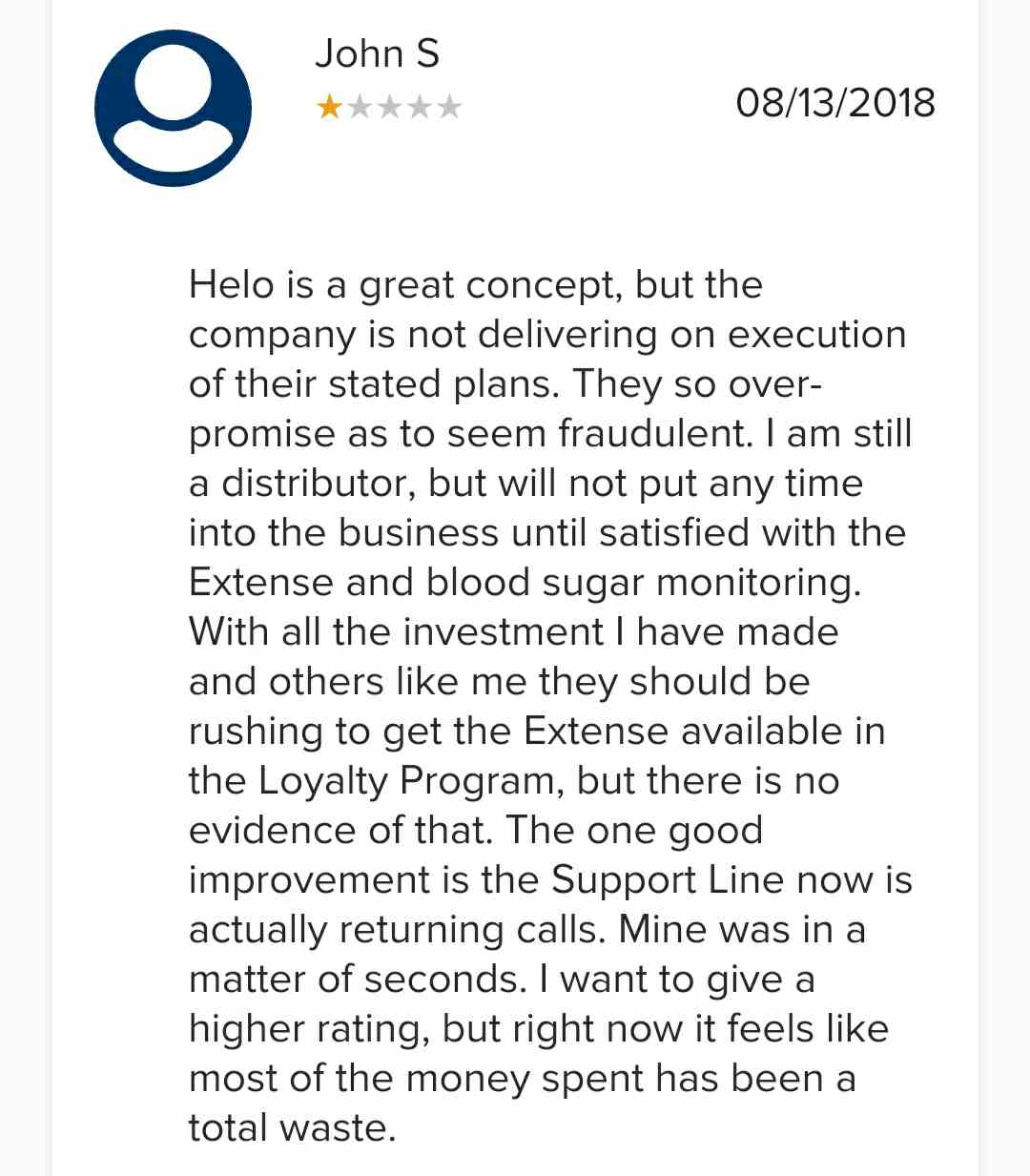 There are a few people that did find the wristbands to be pretty good however, a lot of individuals found that they were either overpriced, faulty or just not very good in comparison to the cheaper more mainstream alternatives.
This is probably going to be a massive reason to avoid WGN and it's product, if for some reason you've bought one of their products and want to return them for a refund, don't expect too much because the refunds are hard to get back too.

---
HOW DO YOU MAKE MONEY THROUGH THE PRODUCT
As is the case with pretty much all MLM businesses there are 2 ways to make money with them, World Global Network being no exception.
1. The first method is by directly selling the product to other individuals and in return make a commission for the sales
2. You make money through your recruits and downline, by getting residual income by following and meeting certain criteria as well as make money through bonuses and incentives due to meeting company set goals
---
HOW TO GET STARTED
Joining WGN is fairly simple, all you need to do is sign up to them via their application form as an independent distributor. You'll be wanting to sign up through the customer referral program which is actually free to do.
The next thing you will need to do is purchase one of their helo product bundles, the bundles sold range from $349 up into the multiple thousands, $3499 to be exact, so the amount you pay can cost a hefty sum if you're planning on going all in.
I can't say the costs to get started are insanely expensively like Lularoe, Nerium, Ariix, Atomy but, it's still quit expensive to get started at the $349 price tag.
Moreover, you will also need to continue buying them anyways if you manage to make sales so, in the end of the day you probably will be spending a lot more.
You also need to hit a certain amount of sales volume every month to remain eligible for commisons so the amount you need to spend will be more the longer you stay active.
Are You Tired Of Working For A Boss? If So Why Not Take Your Job Into Your Hands And Work For No One But Yourself… If You Want To Do This Check Out My #1 Recommendation 
---
COMPENSATION STRUCTURE
WGN uses their self named compensation plan called the "Pay Plan" which is a fairly comprehensive plan from the looks of it.
The plan outlines 4 different ways through which you'll be able to make money through WGN, They include :
1. Personal Product Sales
You'll be able to make 10% in commission for every product you manage to personally sell as long as you hit the monthly sales volume goal.
The 10% commissions are only a one time fee as once you sell the product the deal is done however, there is also another way to make money from your personal sales. If you promote WGN's loyalty program, which allows customers to get yearly upgrades on the products, you'll be able to earn a yearly residual income of 10%
2. Build Your Team
As WGN is a binary based MLM, it has two different legs through which you can recruit in, the left and right leg.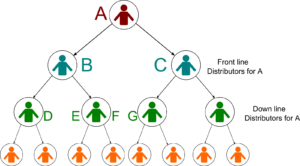 Once you've built up your downline, depending on your rank within the company you can earn anywhere from 10-21% of your team's sales volume.
This means that while your downlines are building their own business, you'll be making a certain percentage of their sales as profits for yourself.
This is generally where most MLM distributors are made, essentially the passive residual income from their downline is where the bulk of the profits are made and it's also how the top 1% are making a lot of money.
3. Get A Share Of WGN'S Revenue Pool
You can be eligible for 1% of the company's revenue as long as you are, at minium, a "President Millionaire" as a distributor.
Of course this isn't an easy thing to accomplish so don't expect to be able to benefit from this bonus if you do decide to be a distributor.
4. Lifestyle Rewards And Incentives
If you meet certain ranks or achieve certain goals set by WGN, you'll have the ability to win holidays, cars and what not. These are fairly common in MLM companies in general as it is like a form of motivation to keep every member active in order to meet the requirements for these luxuries.
If you want a more in depth look at WGN's compensation plan, check out the video below

---
THE NOT SO GOOD THINGS
You Need To Recruit To Succeed
As is the case with more or less all MLM companies, you need to have good recruitment skills in order to succeed. I'm sure you have some family member or friend involved in some kind of MLM business and you've seen how they really work their butt off to succeed.
Maybe they even asked you to join and here is where a major problem might start to occur. Imagine you actually decided to join the MLM but, you weren't aware that the retail sales just wouldn't be enough to make good money and so at this point you realise the task at hand is lot harder than expected.
You're likely thinking about giving up and you kind of start to despise this friend of yours for getting you involved in this imaginary MLM. The thing is that most people will go to their family members to recruit them and in turn when the family members or friend fail, your relationship could be messed up right?
I know, I get it, family have your back but, is it really worth having them join, fail and eventually blame you for their financial loss?
This is why you've got to look elsewhere, whether it be face to face with strangers who might be interested or through the Internet and websites, social media or paid marketing.
Recruitment is definetly the core component to succeed within any MLM including WGN so, if you don't have that in your locker, you might as well stop while you're ahead.
The Costs Are A Little Expensive
Although relative to other MLM's like Max International, Isagenix or Scentsy the prices do look somewhat modest, at a $349 minimum starting point, the reality is that when you take into account the advertising, hosting parties of sorts, the sales volume needed to be eligible for commissions, the costs really do start to add up.
As far as I can tell, the price to start up a WGN business isn't anything groundbreakingly expensive for a MLM company, unless of course you go for the $3.5k package nevertheless, it still isn't very cheap.
Considering how nowadays you can start an equally profitable online business for a lot less of an upfront cost, I personally don't think it justifies you paying as much as you do for WGN.
Of course if you really want to start this business, you're welcome to give it a shot.
The Products Are Overpriced And Don't Work Too Well Either.. 
Compared to their competitors the products WGN offer are overpriced and it's not because it's generally backed by a huge brand or is necessarily a better product. The retail price from WGN's store lists the helo wellness band at $199 but, distributors tend to charge way more than this, a lot of the times at around $300+.
When you consider that a fitbit, a more mainstream health wristband that does pretty much does he same thing but for 50 bucks less, do you think it's still resonable to get this over that?
Furthermore, considering how soo many individuals are complaining about the poor quality of the products , I personally don't think that it's worth joining or getting one of the products WGN offer.
Most People Are Failing
To be honest with you I kind of expected this, considering the majority of distributors or consultants within any MLM in the market whether it be life leadership, acn, now lifestyle, youngevity, global domains International, most people are not succeeding.

WGN's income disclosure is pretty much the same old story where the majority of individuals aren't really even making a decent yearly income.
Only around 2.33% of all distributors are making at least $1k+ a month whilst only around 1% of all of the members are making a full time income.
This just shows how unlikely it is that you'll be able to make decent income through WGN, don't get me wrong, it's possible but you've got to have a whole lot of perseverance and a decent size bank balance to accomplish it.
---
THE GOOD THINGS
Innovative Tech
The tech on offer is pretty cool, some might even argue that they're innovative. I personally don't think the idea behind it is bad ( some consider the products to be horrible) at all so it's nice that a MLM is actually producing useful products even if they are a little overpriced.
The market they're in is also a growing market so there's quite a bit of potential with WGN if you do decide to pick it over other MLM's or online businesses in general.
It's A Somewhat Credible Company
There are a few points that suggest WGN is a fairly credible MLM company to join.
Fabio Galdi, the founder of WGN, has been awarded the top 100 direct selling CEO in the world in 2014 (rank 11) (Source: Business for Home)
WGN was ranked number 10 for the best MLM compensation plan in 2014 (Source: Business for Home)
WGN was ranked in the 100 Solid Top MLM Companies
This doesn't mean that it's worth joining but the fact it has been recognised within MLM the industry, which honestly isn't saying much in my opinion, makes it a fair bit more credible over other MLM's that's for sure.
==>Click Here To Access My FREE Make Money Online Guide!<==
---
IS WORLD GLOBAL NETWORK A PYRAMID SCHEME/SCAM?
The good news is that World Global Networks is neither a pyramid scheme nor a scam, it's a legitimate MLM company with some decent ideas and a company that stands out in the MLM market.
However, the problems from what I've noticed definetly outweigh the positives. The products and the refund policy are getting quite a bit of negative backlash on BBB.
In order to succeed within this MLM you need to either be very good at marketing or face to face recruiting otherwise you risk not makings decent income, the overpriced products and the fairly expensive startup and upkeep costs just don't make WGN worth working within as well.
Of course if you want to join them, go for it but, to me, WGN just isn't worth the hassle of making it work especially when there are better and cheaper alternatives ot there through which you can actually make good money online.
---
MY PERSONAL RECOMMENDATION
I personally will always recommend against using a MLM business model to make money, not because you can't make money through it (you totally can) but, the system has always seemed shady to myself and is kinda synonymous with the likes of a pyramid scheme or scams (MOBE and Digital altitude).
Instead I prefer working with something created through ones own means and is ultimately dependent on yourself and your work ethic alone.
This method I'm talking about is affiliate marketing. 
The reasons as to why I recommend it over MLM based structures are because
– there is no need to recruit constantly
– it is a legitimate method that has been working consistently and continues to grow as more businesses want individuals to promote products
– and because it is free to start up, no unnecessarily large start up funds needed.
The service I recommend is Wealthy Affiliate. It's free to sign up to and will get you set up and ready to start your affiliate marketing journey within minutes, as it did for me when I begun my journey.


If you have any questions that you would like to ask me regarding World Global Network , feel free to do so in the comments section below and I will get back to you as soon as I can. If you have your own thoughts about World Global Network and would like to talk about it, again feel free to do so in the comments.
Thanks
Amhil