It's likely that you have come across Life Leadership through an email list, on social media or got it recommended by a friend or family member.
Is Life Leadership a scam? Maybe Life Leadership is another illegitimate pyramid scheme? You probably want the answers to these questions which is why you're here right?
First and foremost I must commend you for actually doing a bit of extra research before committing to purchasing Life Leadership.
For all you could have known, Life Leadership may very well be a scam or something completely illegitimate like a pyramid scheme or a complete scam so taking your time to do an extra bit of research can save you from quite a bit of financial heart ache.
To be transparent with you I am not a member of Life Leadership so I can assure you that I will not attempt to sell you this product unless of course it's worth investing in.
What I will aim to do is provide you with an unbiased 3rd party look at this system that will hopefully help you make the correct decision in the end.
---
PRODUCT NAME: Life Leadership
OWNER/S: Chris Brady and Orrin Woodward
TYPE OF PRODUCT: Personal and Professional Development Programs MLM
PRICE: $99 for Business Starter Kit + Various Monthly Subscriptions
SUMMARY: Life Leadership is a legitimate MLM and isn't something I would consider a scam but, it's a pretty poor business investment in my opinion. Although the relatively conservative cost to have your business function for entire year is only a  little over $700, it's still a very poor MLM to join.
The fact only 0.75% of members are making $500+ through the compensation plan is major red flag and, in my opinion a reason to stay away.
FINAL RATING: 1/5
RECOMMENDED: NO
---
WHAT IS LIFE LEADERSHIP?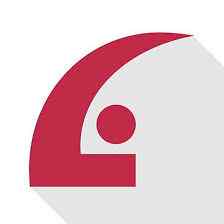 Life Leadership is an MLM program that is focused on the niche of personal and professional development coaching programs and products. It was founded by Chris Brady and Orrin Woodward in 2011 and presently headquartered in North Carolina.
Both of the owners are actually veterans in the public speaking sphere and have been in this industry for a combined time of around 110 years.
This must mean that they are somewhat wise right? Surely they have some form of value to provide for customers considering their expertise in personal and professional development?
Anyways, I'm sure you're probably wondering, what does Life Leadership's product line offer? I'll get into that right now.
==>Click Here To Access My FREE Make Money Online Guide!<==
---
LIFE LEADERSHIP'S PRODUCT LINE
There are 3 different types of products distributors/members can promote through Life Leadership of which all have their separate categories with different monthly fees
The 3 products types that are actually sold within Life Leadership include :
1. Personal Development
The categories included within the personal development section include :
Life Leadership ($22/month) : 1 success magazine and 2 monthly audios are included in this subscription. 
The Edge Series ($11/month) : One monthly audio is included. 
Rascal Radio ($22/month) : This is supposedly Life Leadership's or as they like to put it, " the world's first online/mobile customizable personal development radio station". talks from motivational speakers and life coaches are included in this package. 
The Freedom Series ($11/month) : Only one monthly audio is provided in this package which claims to teach you "the principles of freedom and what you can do to preserve it in your society".
All Grace Outreach ($30/month) : This final category within the personal development section includes 1 book and one audio on a monthly basis. 
2. Professional Development
Professional development has 4 different categories that range from a 12-18 month subscription cycle. The cheapest category within this section is the LLR Corporate Education. This subscription is for 6 months and contains 1 book and 4 audios monthly up until the end of your 6 month period.
All in all this category will cost $64.95 which isn't too expensive considering it's a one time fee for the 6 month period of consistent books and audio files.
3. Financial Development
The one time fee products include :
The Financial Fitness Program ($120 for the digital version or $180 for the digital + physical version) : 8 audios, 1 e-workbook, and 1 e-book designed to assist people in budgeting their money is included in this package 
The Financial Fitness Master Class (The price is the same as the Financial Fitness program) : This one includes 6 online videos and 14 audios designed for those who want a "deeper understanding of the principles of finances".
Beyond Financial Fitness (Same price as the previous two) : 2 online videos, 1 audiobook, 4 digital audios and 1 e-book are included in this package. The physical version contains some other CDs and DVDs as well as another book. Beyond financial fitness is designed to supposedly help individuals "maximize the potential of your various streams of income by properly accumulating an ever-growing portfolio of cash-flow producing assets".
As for the monthly based products, they include :
Financial Fitness Services ($60/month) : I'm not quite sure what's provided in this package but, from what I have found, it's supposed to help protect your privacy, safety, and financial security from scams.  
Wealth Habits Series ($33 for the first payment and $12/month for the digital version) : The physical version is a little more expensive at $54.50 for the first month, and $18 for the following months. This programs purpose is to "help you develop the long-term habits of the wealthy in small, ongoing training sessions".
All in all there are quite a few products up for sale and the monthly subscription are relatively cheap although in some instances they do have the potential to break the bank, especially if you purchase everything.
Do You Want To Make A Full Time Income Just As Many Have Been Doing For Decades, If So Check Out My #1 Recommendation!
---
ARE THE PRODUCTS ANY GOOD?
As I don't own the products and haven't tried them personally I can't speak from personal experience however, after doing some research this is what i found.
Within bbb it seems that the problems occurring with the products are not so much the quality of the products but issues with refunds and cancellations.
The issues with the refund and the business it seems as a whole is pretty darn bad. There are instances of images being used as testimonials without permission, poor service and unauthorised payments.
Those mentioned above are the main problems I discovered nonetheless, I feel that in the end of the day it's difficult to judge the quality of personal development products as the effects they have on each individual is different.
What I can assume is that the lack of true negative feedback on the quality of the products at the very least, means that the products aren't necessarily bad.
They may be worse than anticipated for some but, that'll depend on each individuals opinion on what average is.

---
HOW DO YOU MAKE MONEY LIFE LEADERSHIP?
As is the case with pretty much all MLM businesses there are 2 ways to make money with them, Life Leadership being no exception.
1. The first method is by directly selling the product to other individuals and in return make a commission for the sales
2. You make money through your recruits and downline, by getting residual income by following and meeting certain criteria as well as make money through bonuses and incentives due to meeting company set goals.
---
HOW TO GET STARTED
Obviously to officially become a Life Leadership member you'll need to pay a few fees.
The fees you have to pay include :
Business Starter Kit – $99 (one-time fee)
$50 to $100 in monthly product subscriptions
Optional: Life Training Marketing System – $121.49 (one-time fee)
Membership fee – $19 per year
Speaking relative to other MLM's the fees aren't what I'd consider to be humongous. A lot of other MLM companies such as Voxxlife, Zija etc. Tend to have an extremely large startup up fee generally costing around $200-$400 as well as continuous monthly fee.
In Life Leadership's case the initial fees are cut in half and a $50 monthly fee isn't too bad considering how other MLM's usually also require a minimum $100 autoship fee (sometimes more) to actually be eligible for the commissions on the products.
All in all the 1 year fee for Life Leadership will cost you at the very least
$718! 
Although to some that may seem really expensive, in the grand scheme of things and in my perspective, it's a relatively small price to pay for an MLM. This doesn't mean that I don't think it's expensive, this is just the minimum you'll need to pay from my calculations.
It's quite likely that you'll have to pay a lot more, possibly even creep into $1000+ in fees.
Are You Tired Of Working For A Boss? If So Why Not Take Your Job Into Your Hands And Work For No One But Yourself… If You Want To Do This Check Out My #1 Recommendation 
---
COMPENSATION STRUCTURE
There are 19 different ways through which you can earn through Life Leadership's compensation structure.
These 19 methods include :
Retail Sales Commission
Customer Pool Bonus
Cumulative Customer Bonus
Personal Volume Bonus Chart Commissions
Customer Bonus Chart Commissions
Differential Bonus Chart Commissions
Product Scholarship Program
Scholarship Development Bonus
Coordinator Rank Advancement Trip
Balanced Business Bonus
Annual Cash Awards
Leader Bonus
13-19. Various Depth Bonuses
I'll go into a little more depth on a few of the more important elements of the compensation plan just so that you have a decent idea of how they work
Retail Commissions Through Direct Sales
You get a 15% commissions on all sales that you directly make. 

Customer Pool Bonus 
This is a bonus that is paid out depending on the registered customer sales that are 600PV+. The bonus starts at $50 and increases depending on how many registered sales you make and PV (personal volume) you generate.
Cumulative Customer Bonus
This is similar to the bonus mentioned above but instead of the bonus being paid out depending on the monthly sales, this bonus will be dependent on your sales registered in a calender year. The bonus can range anywhere from $500-$40000 dependant on how high your PV was within a year.
Differential Bonus Chart Commissions
This is the money you make depending in the performance of your downline. As the commissions and numbers you receive aren't specified, all I can assume is that the larger your downline sales the better your overall commissions.
Depth Bonus 
Everytime your rank within Life Leadership increases, you will be eligible for a bonus. You'll also earn bonuses if your downline members increase in rank too.
As you can tell Life Leadership really does have a lot of opportunity within their compensation plan which to some can be convoluted and overwhelming and to others it may seem like a goldmine.
For a more in depth look at Life Leadership's compensation plan check out the video below

---
THE NOT SO GOOD THINGS
A Lot Of Recruitment Necessary To Succeed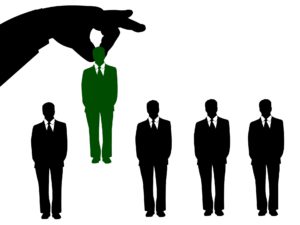 As is the case with MLM's in general, the true way to success is through recruitment. If you're not very good in this front, to put it bluntly, you shouldn't expect too much success.
Direct sales are definitely a manner through which you could make decent money through but, it'll require a lot of effort by you and even with all this effort it's still possible that you can't make sales.
Another thing that tends to happen when people join MLM companies like Life Leadership is that they usually recruit their family and friends first. This means that if your family or friends don't like the service or are struggling, they'll blame you.
It could dampen your relationship with them so, if you do decide to join it's best to look elsewhere for recruitment. Of course recruitment is easily amongst the hardest thing to accomplish in any MLM so, unless you a have good way to recruit, you'll probably be on a downward spiral with Life Leadership.
Customers Having Trouble With Refunds And Cancellations
I've mentioned this already but it's a pretty bad thing happening. The service they provide has been called out as being very poor. If you're able to accept this fault regarding Life Leadership (it will affect you after all), it may be worth joining but, only if you're able to accept this fault and like what the business is doing.
Personally, I feel this could negatively affect your business so I'd recommend avoiding Life Leadership. Of course the final decision will ultimately be up to you.
Most People Are Failing
Now the biggest reason as to why I'd avoid Life Leadership is because it's income potential is pretty poor. Within it's income disclosure statement  less than even 1% of members are making more than $500 a month.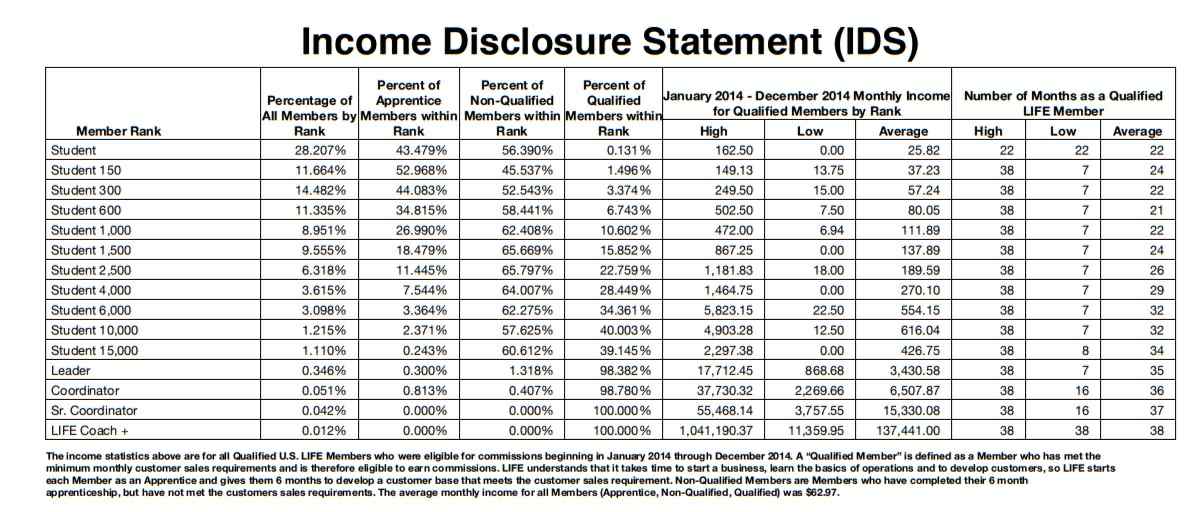 This is among the lowest performing MLM businesses I've come across and this includes the likes of LuLaroe, Isagenix, Pampered Chef, Natures sunshine and Xyngular.
Xyngular had amongst the worst numbers as well but, unlike Life's Leadership the top 5% averaged $1000+ and the top 1% were genuinely making $1000 at the very least.
I'm sure you'll agree that the income potential is very poor and at the $500 average for the top 0.75%, almost guarantees that most people won't even break even with Life Leadership and are very likely to fail.
Although their compensation plan appears impressive, the stats clearly don't back the "nice looking" compensation plan.

---
THE GOOD THINGS
Not Like Other MLM's
I can't say there's much at all if anything that I could classify as being good on Life Leaderships part but, if i were to pick anything, I could say that they are doing something different than most other MLM like ACN, Waiora and even Voxxlife by delving into the personal development sector.
I don't know if the products are great but it's definitely a unique take on an MLM based business.
==>Click Here To Access My FREE Make Money Online Guide!<==
---
IS LIFE LEADERSHIP A PYRAMID SCHEME/SCAM?
No I do not consider Life Leadership to be a scam or a pyramid scheme, I actually do believe it to be a legitimate MLM company that, honestly has many flaws.
The low income potential in my opinion should be the sole reason as to why you should avoid it because the fact that only 0.75% of members are averaging $500 a month must mean that even members who do have a decent downline are struggling to breakeven.
I'd probably avoid Life Leadership for this fact alone, the products themselves might be good but, to me if there really isn't much potential in a business, you should probably avoid it. Of course if you're still sold on the idea to join I won't stop you.
---
MY PERSONAL RECOMMENDATION
I personally will always recommend against using a MLM business model to make money, not because you can't make money through it (you totally can) but, the system has always seemed shady to myself and is kinda synonymous with the likes of a pyramid scheme or scams (MOBE and Digital altitude).
Instead I prefer working with something created through ones own means and is ultimately dependent on yourself and your work ethic alone.
This method I'm talking about is affiliate marketing. 
The reasons as to why I recommend it over MLM based structures are because
– there is no need to recruit constantly
– it is a legitimate method that has been working consistently and continues to grow as more businesses want individuals to promote products
– and because it is free to start up, no unnecessarily large start up funds needed.
The service I recommend is Wealthy Affiliate. It's free to sign up to and will get you set up and ready to start your affiliate marketing journey within minutes, as it did for me when I begun my journey.

If you have any questions that you would like to ask me regarding Life Leadership , feel free to do so in the comments section below and will get back to you as soon as I can. If you have your own thoughts about Life Leadership and would like to talk about it, again feel free to do so in the comments.
Thanks
Amhil