It's likely that you have come across Amway through an email list, on social media or got it recommended by a friend or family member.
Is Amway a scam?
Maybe you've heard of how Amway has been is business for more than half a century so it's a reliable option to pick because of its longevity, or maybe you've heard how it's possible to make a good living working as a distributor for Amway.
Of course there's a reason why you're here reading this post right? You're probably skeptical of what Amway has to offer…
First and foremost I must commend you for actually doing a bit of extra research before committing to buying into Amway. For all you could have known, the product line and it's entire money making could be a scam so I commend you putting yout head down and doing some research of your own.
To be completely transparent with you, I am not personally associated with Amway so I can assure you that I won't attempt to sell you anything, unless of course it's worth investing in.
What I do aim to do is provide you with an unbiased 3rd party look at Amway that will hopefully help you make the correct decision in the end.
---
PRODUCT NAME: Amway
OWNER/S: Richard DeVos and John Van Andel
TYPE OF PRODUCT: Health and Wellness, Household Products MLM
PRICE: $69 for Registration Fee (one-time) + $99 for Starter Kit (Optional)
SUMMARY: Amway is among the most well established MLM businesses in the world considering it's been around for 59 years and has venues within multiple countries.
However, it does have a few major problems which could sway you from joining them. Firstly they've dealt with multiple high profile lawsuits, where in 2 of them they had to pay fines in the tens of millions to settle the case. The earning potential for most is limited, being only $207 a month on average for all the members (keep in mind these numbers are probably heavily skewed due to the discrepancies in the pay gap between the highest and lowest distributors) and finally it's an MLM company meaning you really need to be good at recruiting to be successful.
Although Amway is a decent company, probably better than quite a few other MLM's, I still can't recommend it because of the reasons mentioned above.
FINAL RATING: 2.2/5
RECOMMENDED: NO
---
WHAT IS AMWAY?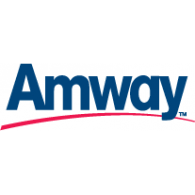 Amway also known as American Way is a health, wellness and a seller of household products MLM. it was founded by Richard DeVos and John Van Andel in 1959, which is when the first products they made came out and has been going strong for nearly 60 years.
The founders had a vision to be the best health, wellness and beauty company in the world and the fact that Amway has been around for so many years certainly gives them some credibility although they've yet to become the best in those industries, as far as I can tell.
Since it's fruition Amway has managed to expand to the global market.
The counties that they've expanded include:
Australia in 1971
Europe in 1973
Asia in 1974
Japan in 1979
Latin America in 1985
Thailand in 1987
China in 1995
Africa in 1997
India and Scandinavia in 1998
Ukraine in 2003
Russia in 2005
Vietnam in 2008
There aren't to many MLM companies that have managed to be around for a couple decades but there have certainly been a few. A few MLM's that I've reviewed that have actually reached this milestone include ACN, Nature's Sunshine, Pampered Chef. There's probably a few more out there too.
==>Click Here To Access My FREE Make Money Online Guide!<==
---
AMWAY'S PRODUCT LINE
Being around for 60 years it would make sense that Amway have a large variety of products available to customers, of course that's exactly what they have.
Amway's product line is fairly diverse ranging from the typical health and wellness products, to beauty products and even cleaning products.
So I guess it shouldn't be surprising that Amway are actually known to have the biggest collection of products in the MLM scene, amassing 450+ in total. In fact a new product is added to the line on a weekly basis which only means the number of options to customer are constantly growing.
A few of the flagship products they have to offer include :
– Nutrilite : This is among the first products that Amway manufactured back in the day and was actually the product that Amway based its business around
–  Artistry : This is Amway's flagship makeup line product.
– XS : This is one of Amway's newer product line editions and is a line dedicated to energy drinks. The energy drinks come in a few different flavours which are the Summit Blast, Citrus Blast, Cranberry-grape Blast, and the Rootbeer Blast flavours respectively.
– Legacy Of Clean : This is one of the products in Amway's cleaning line and like Nutrilite, it was also one the first few products that was sold within Amway back in the day.
If you want to see all the other products that Amway have to offer, click this

---
ARE AMWAY'S PRODUCTS ANY GOOD?
This is a very crucial element for any one planning on becoming a distributor, are the products any good? Do they work? If you want to join Amway, you'd probably want to know how good the products are.
Firstly as I don't own the products and haven't tried them, I can't speak from personal experience how good they are from my perspective but, after conducting a little bit of research this is what I found…
Well for a company that has been around for 60 years it wouldn't really make sense if most people genuinely despised the product line would it?
So unsurprisingly a large majority of the thoughts on Amway's products were overwhelming positive.
Within consumer affairs Many individuals were initially skeptical about the products considering they came from an MLM company but, after trying the products out for themselves they found that they were genuinely good.
So if you're serious about joining Amway as one of their distributors, the fact that their product line is liked by a lot of their customers (of course there are the odd few negative customers but they're negligible), should put your mind at ease when promoting them.
Then again as a nearly 60 year old company, if the products they produced were genuinely bad, it'd be embarrassing and very suspicious as to why they continued to remain active.
Are You Tired Of Working For A Boss? If So Why Not Take Your Job Into Your Hands And Work For No One But Yourself… If You Want To Do This Check Out My #1 Recommendation 
---
HOW DO YOU MAKE MONEY THROUGH AMWAY?
As is the case with all MLM there are 2 ways to make money with them, Amway being no exception:
1. The first method is by directly selling the product to other individuals and in return make a commission for the sales
2. You make money through your recruits and downline, by getting residual income by following and meeting certain criteria as well as make money through bonuses and incentives due to meeting company set goals.
---
HOW TO GET STARTED
Amway claim that their starting costs are relatively cheap. First things first, you've obviously got to sign up to become a member through an application form which you should be able to do through their website.
After this you've got to pay a mandatory registration fee of $69.99 and if you want to have a few physical products at your disposal, another $99.99 for the starter kit. Of course the starter kit is optional so it's not necessary to have. Both packages are one time fees.
The starter kits market value is estimated at $245 and you'll get the following things within it :
10 mini catalogs with product and business information
In-class training materials
Quality brands
Marketing support
When considering the amount that so many other MLM charge just to start up unlike Zija, Scentsy, iCoinPro etc. I'd say that the price that Amway falls under is the average price you'd need to pay for most MLM's
Find Out How 100's Of People Are Making A Full Time Living Using This Proven Method! 
---
COMPENSATION STRUCTURE
Considering Amway is as aged as an MLM company gets, its compensation plan also is very long so what I'm going to do is break down some of the more important elements of the plan.
Personal Consumption – By buying the products you normally would but as distributor, you'll be able to purchase the products at it's wholesale value. By purchasing in this manner you'll be able to save money and get more money back through the Amway system.
Retail Sales – You earn money through direct sales at the retail prices for the products
Networking – This is the residual income you'll earn when your downline team orders and sells Amway's products 
Bonuses – This include a variety of different bonuses such as trips, watches, and other products which are rewarded to top performers within Amway. 
If you want a more in depth look at Amway's compensation plan, check out the video below

---
THE NOT SO GOOD THINGS
A Past Riddled With Lawsuits
Since it began, Amway has been riddled with quite a few lawsuits, to me it definitely makes sense especially when you've been in business for nearly 60 years.
A few cases that may sway you from joining Amway is the 1982 case where they had to pay a fine of $25 million for alleged tax fraud and one of the more recent case in 2010, where one of Amway's subsidiary branches, Quixstar paid a $56 million fine for a class action lawsuit against them.
Both of these lawsuits resulted in millions being spent to cover Amway's actions. If you're fine doing business with a company that has been involved in two major lawsuits where instead of fighting for their innocence, they decided to settle and pay a fine, Amway might be a decent company to join.
It's mostly because it's withstood the test of time but, to me these lawsuit don't inspire a whole lot of faith in the company and would be one of the major reasons as to why I'd avoid it.
There Are A Few Hidden Costs 
A sneaky thing that Amway does that may go under a few people's noses are the hidden fees they have in place. Most people believe that once you've paid the mandatory registration fee you're good to go… Unfortunately that's not necessarily true.
If you really want to make the most out of Amway's business model, you'll likely need to make a website that promotes Amway's products, you'll probably have to attend their conferences, which aren't free and you might even need to purchase their marketing training course.
The course alone will set you back $338! 
These are some "hidden fees" you'll need to have some knowledge of if you're serious about joining Amway.
You Must Be Good At Recruiting To Succeed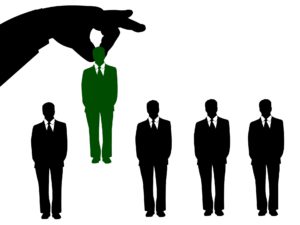 Recruitment is essential for any MLM company so the fact it's equally important within Amway shouldn't come as a surprise.
To actually do well with Amway, you've got to be very good at recruiting and marketing, which won't be an easy thing to do considering the not so good thing I'm going to mention next.
A lot of the time, distributors tend to try and recruit their family members, which I feel can put a lot of strain on their relationship. I'm not saying recruiting is necessarily a bad thing but, I can say that it probably is necessary to get to a point with it where you actually are somewhat successful.
Most People Are Failing 
The income statement shows to most why most distributors won't succeed and how most of them, in general will not be able to come out on top through Amway's compensation structure.
In their 2016 income statement , on average it showed that the distributors were making $207. This number is skewed by the extremely high earners so I would guess that in general the majority of distributors are actually making less.

In fact only 48% of distributors are making anything at all. Just going off of the average monthly income, it would mean that most of Amway's members are actually profiting through Amway although not to a level where they are financially free.
This is a similar case with a few other MLM's that I've reviewed such as, Nucerity, ARIIX, Nerium, Max International.
All in all the potential is decent, better than most but, going off of what other MLM companies are doing and the lack of a clear difference with top earners and the ones who earn nothing, I'm fairly certain that the majority of individuals are failing.

---
THE GOOD THINGS
It's Been Around For nearly 6 decades 
The fact it's been around for nearly 60 years must mean that Amway is doing something good right? They can even be recognised being amongst the first company of its type.
Other MLM company that I've reviewed such and Pampered chef and Enagic Kangen Water are both pretty aged MLM's too.
Having gone through lawsuits and scandals and still remain fairly stable through it all really does give me a bit of a better attunement to the way that Amway has managed to stay in business.
If anything, it's longevity gives it a lot more credibility to join over other MLM companies, at least to me.
People Like The Products
People actually do like the products that Amway have to offer so, at the very least if you were to become a distributor, it wouldn't be too hard to recommend the product line to customers as they're actually pretty good.
The fact they're good also makes it a little easier on yourself to sell the products because if they were very bad in quality, it may affect your moral compass a little and possibly hinder your ability to sell the product line.
==>Click Here To Access My FREE Make Money Online Guide!<==
---
IS AMWAY A PYRAMID SCHEME/SCAM?
The good news is that Amway is neither a scam nor a pyramid scheme, it is in fact a legitimate MLM company with a few good things and not so good things regarding it.
Although the product line seems to have a positive outlook by its users and the fact Amway has been around for nearly 60 years certainly puts it above a lot of MLM's I've reviewed, the very high profile lawsuits, the constant necessity to recruit and the very low income potential for the majority just means I can't recommend Amway.
If you're still willing to join them after all of this then go ahead, what I can say is that it's a fairly decent MLM option but, even if that is the case it is still an MLM company and MLM companies are notoriously hard to succeed through.
---
MY PERSONAL RECOMMENDATION
I personally will always recommend against using a MLM business model to make money, not because you can't make money through it (you totally can) but, the system has always seemed shady to myself and is kinda synonymous with the likes of a pyramid scheme or scams (MOBE and Digital altitude).
Instead I prefer working with something created through ones own means and is ultimately dependent on yourself and your work ethic alone.
This method I'm talking about is affiliate marketing.
The reasons as to why I recommend it over MLM based structures are because
– there is no need to recruit constantly
– it is a legitimate method that has been working consistently and continues to grow as more businesses want individuals to promote products
– and because it is free to start up, no unnecessarily large start up funds needed.
The service I recommend is  Wealthy Affiliate. It's free to sign up to and will get you set up and ready to start your affiliate marketing journey within minutes, as it did for me when I begun my journey.

If you have any questions that you would like to ask me regarding Amway, feel free to do so in the comments section below and I will get back to you as soon as I can. If you have your own thoughts about Amway and would like to talk about it, again feel free to do so in the comments.
Thanks
Amhil