It's likely that you have come across Youngevity through an email list, on social media or got it recommended by a friend or family member.
Is Youngevity A Scam? Is Youngevity A Pyramid Scheme? These are likely questions you want answered right?
You've also probably been told of the opportunity you have to make money with Youngevity and the huge options of products you can promote to do so.
However, you're also likely skeptical if there's any real potential selling supplements, which is fair enough as network marketing companies tend to be a lot harder to succeed in than advertised.
First and foremost I must commend you for actually doing a bit of extra research before committing to purchasing or joining Youngevity. For all you could have known, Youngevity may very well be a scam and rob you of your money so this review could help you find anything peculiar about it.
To be totally transparent with you I haven't used Youngevity so I can assure you that I will not attempt to sell you on it unless of course it's worth investing in.
What I will aim to do is provide you with an unbiased 3rd party review of Youngevity that will hopefully help you to make the correct decision in the end.
---
PRODUCT NAME: Youngevity
OWNER/S: Dr. Joel D. Wallach
TYPE OF PRODUCT: Health and wellness MLM
PRICE: $25 to start + $19.95/month + up to $500 "optional packages"
SUMMARY: Youngevity is neither a scam nor a pyramid scheme but it is an MLM and with that comes a few major hurdles if you actually want to succeed. You've got to be good at recruiting, you'll need a decent amount of money to get things started and running consistently (upwards of $1k+) and you'll need to take all the health benefits claims with a grain a salt.
The products themselves are regarded as being good in the eyes of  most individuals who have used them and the DSA also does back Youngevity however, MLM's are notoriously hard to succeed through and even with the lack of an income disclosure statement, I'm pretty sure there's a less than 5% chance you'll be making $1000 a month through this.
That's why I'd recommend you skip this one but, if you're still serious about joining, it's definitely not the worst MLM you could choose.
FINAL RATING: 2/5
RECOMMENDED: NO


---
WHAT IS YOUNGEVITY?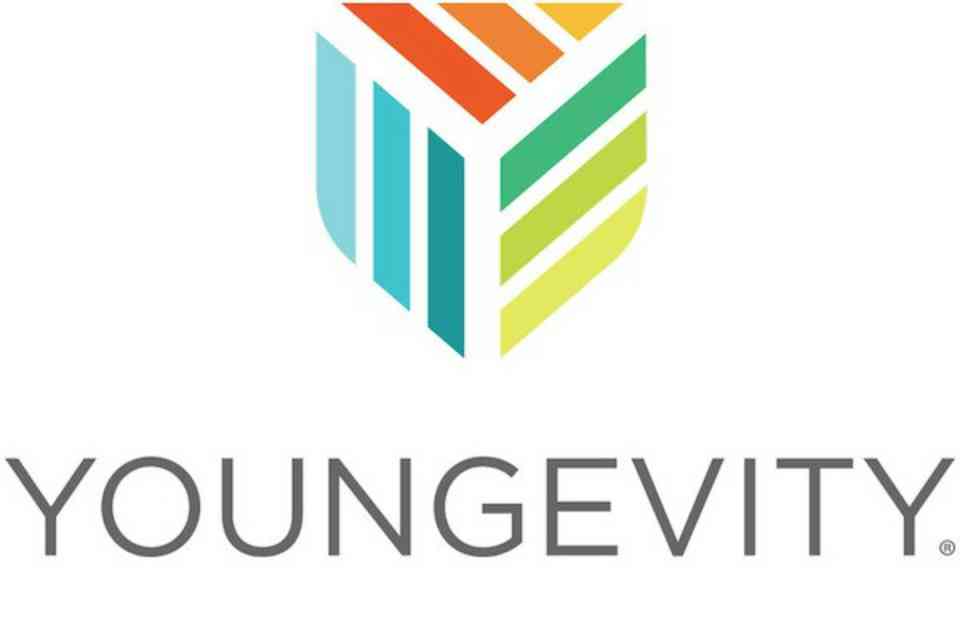 Youngevity is a health and wellness MLM founded in 1997 by Dr. Joel D. Wallach. The name itself is telling of what this company aims to do (young +longevity =Youngevity) which means that youngevity wants to help people to remain youthful whilst remaining in their best health longer.
Health and wellness based MLM's aren't necessarily far and few between, they're a very popular niche in the network marketing circle which includes the likes of Scentsy, Juice Plus, Senegence, Nucerity etc.
Anyways the next thing you'll want to learn about is the product line on offer so, let's move on to that next.
==>Click Here To Access My FREE Make Money Online Guide!<==
---
YOUNGEVITY'S PRODUCT LINE
Youngevity has amongst the biggest choice of products that I've ever seen for a health and wellness MLM with over 2000 products, 31 different brands of products which span over 15 different categories.
There's no denying the amount of things Youngevity offer probably means they should more or less cover every sector of this niche.
They have products within the following areas :
Health & Nutrition – A vast range of nutritional supplements that of course apply within different areas. 
Home & Family – This includes essentially all household equipments for cleaning, kitchen, gardening and even pet care products. 
Food & Beverage – Nutritional beverages, sports drinks, shakes, spices, wholesome foods, etc.
Spa & Beauty – This is the make-up and personal care products that Youngevity offer
Fashion – Apparel, jewelry, handbags and accessories
Essential Oils – Singles, blends, diffusers and other such equipments
Of course because of all of the variety of products, most individuals would be kind of lost as to where to start from and obviously there must have been a specific product that got Youngevity to where it is now, this is of course their flagship product.
Flagship Product – 90 For Life
Going of off what Youngevity have to say, the human body requires 90 different essential nutrients in order to reach its optimal health, but the body tends to lose 90% of its essential nutrients as it can't digest them.
That's why they created "90 For Life" which supposedly claims to not only contain the essential nutrients our body needs, but it also has a 90-98% absorption rate, which is both great yet unheard of in the industry
Youngevity claim that this is the case because the product is a plant-based one and plant based products usually have a natural negative charge, which aids in digestion.
Of course in reality these aren't really backed by scientific evidence so I can't necessarily accept that the claims are true but, don't take my word for it as I've actually not used the product myself so it could very well work.
Nonetheless, what I can do is find out what others think of 90 For Life and Youngevity's products in general so I'll move to their opinions now.
If You'd Rather Spend Less And Make A Full Time Income My #1 Recommendation Is Probably The Best Way To Go So Why Not Check It Out! 
---
DO THE PRODUCTS ACTUALLY WORK?
From what I have found, the products for the most part tend to work well and a lot of people do think that the products are pretty good. Within BBB many individuals found the products did work well and definetly assisted them in their time of need.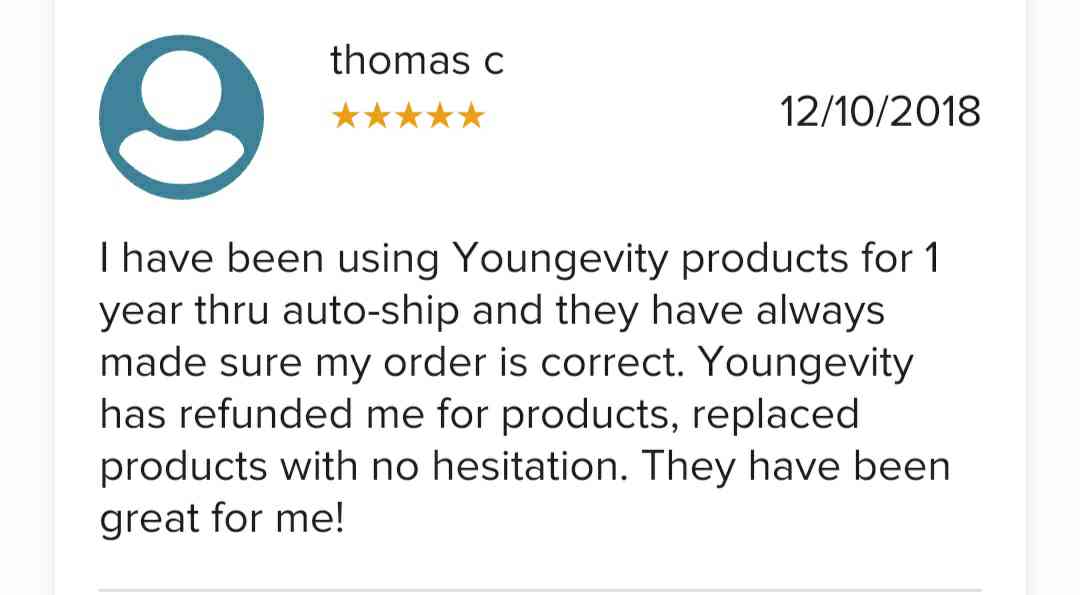 One individual did find that the products negatively affected their health but, judging how most people who used the supplements properly actually benefited from them, I'd have to say that Youngevity's product line is overall pretty good.
Some people have found that they had issues with refunds and returns but it seems that these areas are being resolved.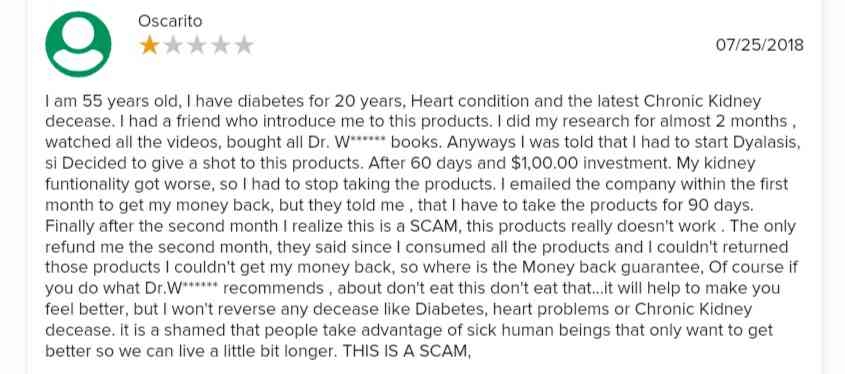 On Trust pilot in regards to the 90 for life flagship product, the experience with the product is also for the most part pretty good. One individual however, didn't really like the taste and suffered some issues with their stomach but again, for the most part it does seem people do like what's on offer.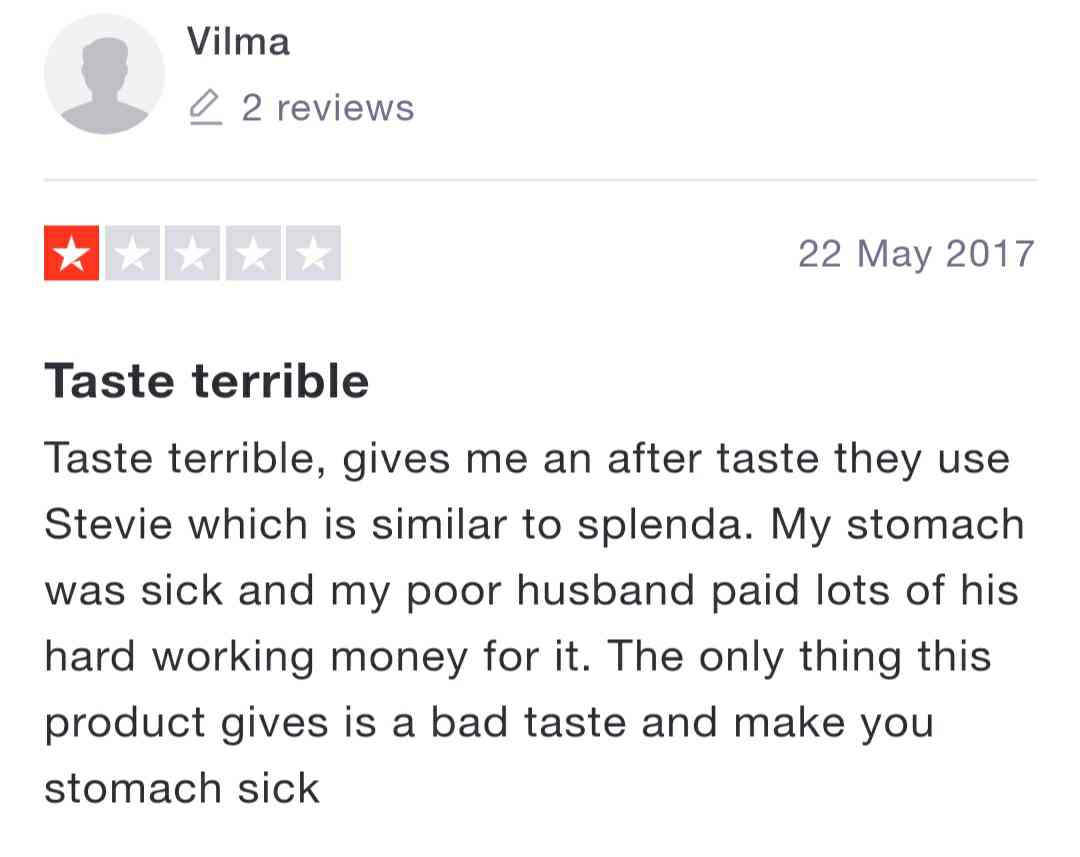 So if you are genuinely serious about joining and becoming a distributor for Youngevity, you shouldn't need to worry too much on the quality of the products being bad or causing issues for your customers.

---
HOW DO YOU MAKE MONEY THROUGH YOUNGEVITY?
As is the case with pretty much all MLM businesses there are 2 ways to make money with them, Youngevity being no exception.
1. The first method is by directly selling the product to other individuals and in return make a commission for the sales
2. You make money through your recruits and downline, by getting residual income by following and meeting certain criteria as well as make money through bonuses and incentives due to meeting company set goals.
---
HOW TO GET STARTED
To officially become a distributor for Youngevity, you'll need to pay a fee of $25 for a starter kit and of course once you've filled in the application form you should be good to go.
The problem with this is that because you are going to be selling the products yourself, if you don't know how they work or even how useful they may be to you, you'll probably struggle to sell people on buying the products from you right?
This is why Youngevity have a startup packs on offer which'll set you back between $115-$500.
You may very well be pushed to purchase this from you direct upline but of course these aren't really mandatory whatsoever so the decision to purchase the extra packages are totally up to you.
Moreover, once you've paid the fee for the starter kit and probably a startup pack, there's also a requirement of an essentially mandatory autoship fee to be eligible for the commissions within the compensation plan as well as another $19.95/month to pay for your website an email marketing system and landing pages.
You'll probably also need to pay for other fees such as advertising and hosting parties if that's what you plan to do but, in general the initial start up cost won't be too expensive unlike Usana, Traverus, Isagenix etc.
However, with the autoship costs, the monthly website maintenance costs and the possibility of another, at minimum, $115 startup pack, the expenditure will definetly begin to add up.
==> Learn How To Make A Full Time Income Online Using This Proven Method <==
---
COMPENSATION STRUCTURE
Youngevity's compensation structure isn't really anything new or revolutionary in my opinion, what it is is a fairly basic yet complete plan that'll make you money if you do what'd required of you.
The methods through which you'll be able to profit through Youngevity include :
Retail Sales
Fast Starter Bonus
Infinity Bonus
Refer 3 Get Yours Free
Residual Bonus
Vacations Rewards
Status Rewards
Car Bonus
Global Revenue Pool
If you want a more complete look at how the structure works click here, or if you'd perhaps prefer checking out the compensation presented through videos, just check out the 5 part explanation by youngevity themselves down below. Do keep in mind though that they are trying to make you join.


---
THE NOT SO GOOD THINGS 

You Need To Recruit To Succeed
As is the case with more or less all MLM's out there, the only legitimate way to succeed with them is through recruiting other members to join under you, of course Youngevity isn't really any different to this.
Some might argue that because of the necessity to recruit so that you can succeed, Youngevity is a pyramid scheme but, I personally can't agree with such an argument as they do sell real products.
MLM companies tend to become more and more profitable the bigger your downline is because of all the extra residual income coming through.
Youngevity obviously also has such a system in place because honestly, making anything decent through just retail sales will likely be even harder to make work, not to mention advertising or hosting party costs that will also add up over time more or less diminishing any real profits you'll be able to make.
This is why y having a large downline that work for you and don't require that you spend money on other costs, is pretty much the only way to succeed through youngevity in my opinion.
So unless you're good at face to face recruitment or others manners to increase the number of refferals you can generate, there's pretty much no chance that you'll be able to reach any kind of financial goal that you're looking to achieve with Youngevity.
The Scientific Backing Isn't Necessarily Reliable 
It's hard to say whether or not the claims regarding the benefits of Youngevity's products are actually legit, the FDA don't tend to approve supplements companies so easily and in most cases even the scientific research is usually paid for to be biased and support the supposed claims.
The products may very well do everything that they claim they will do but, the scientific evidence to back the claims isn't what I would necessarily call reliable.
So I'd suggest taking all of these health benefits as facts with a grain of salt because it's quite likely they aren't actually true.
The Costs To Get Started And Run A Youngevity Business Are Deceivingly Expensive 
Although the thought of only a $25 starter fee and a further $19.95/month does seem like a pretty good deal to run a MLM business, the reality is that you'll likely be paying a lot more money then you may have bargained for.
The likelihood of spending money on ads or other resources to help sell products as well as the arguable requirement of purchasing a starter pack for atleast another $115 definitely will add to your overall expenditure.
Moreover, when you move up in ranks the minimum autoship requirement to accumulate enough QV (Qualifying Volume) to be eligible for the commissions will also increase.
This isn't something that most other MLM's do, a fixed requirement is usually the way to go. Either way adding up everything will likely equate to around $1k in expenses to run a Youngevity business for a year which of course, definitely isn't the cheapest of amounts to part with.
Too Many Products! 
Some might argue that there are too many products on offer by Youngevity meaning maybe they have a lack of focus and are dabbling in too many areas instead of focusing on a few and becoming really good at them.
2000+ products isn't anything to bat an eye on nonetheless, depending on whether you'd be a distributor who appreciates having more items to make money off of, the amount is still a bit much don't you think?
I can't say that this is a major issue but, I do think it's worth a mention.
Lack Of Transparency In Regards To The Income Generated By Distributors
The lack of transparency from Youngevity in regards to their income disclosure statement to me implies that they probably don't like the look of it and how it probably shows how most distributors aren't doing too well.
Honestly if that is the case, I'm not surprised because going off of how other MLM's I've reviewed that actually show their income disclosure statements like Max International, , Xyngular, ARIIX, Kyani etc. members generally aren't doing so well.
Infact less than 5% of members generally make the decent sum of $1k a month whilst less than 1% make sustainable full time incomes.
You could still join Youngevity to try and make it work but, having seen how most individuals within other MLM companies aren't really doing too well, don't be too shocked if you find yourself in a financially straining situation in the future.


---
THE GOOD THINGS
Good Products
From the research I've done regarding the products, people who've used the products seem to think that they are genuinely good.
Of course as I've already stated above, there's no way to clarify through scientific evidence what Youngevity claims is legit but, besides a few people who have suffered some arguably major or minor sideffects through using the products on offer, for the most part they weren't ever labelled as bad per se.
Member of DSA 
Youngevity is a member of the Direct Selling Association (DSA).
DSA has strict rules to make sure their members operate legitimately so it adds a bit of credibility to Youngevity as a company.
==>Click Here To Access My FREE Make Money Online Guide!<==
---
IS YOUNGEVITY A PYRAMID SCHEME/SCAM?
The good news is that Youngevity is neither a scam or a pyramid scheme, in fact I'd say that in terms of the good quality of it's products and the fact it's backed by the DSA puts it up as being a significantly more reliable MLM to join over other ones.
However, there are still quite a few issues with it, which both include Youngevity itself and the broader problems that all MLM's in my opinion tend to have. The upkeep costs are expensive, the need to be good at recruitment is another problem with Youngevity as without it you're unlikely to succeed.
The scientific evidence isn't reliable as it could be biased and false because and the last major problem with it is the lack of transparency.
As I've seen many income disclosure statements for MLM's, I'd argue the reason for the lack of transparency is probably because most distributors are failing which I honestly wouldn't be to surprised of it was the case.
Because of these reasons I'd suggest to pass on Youngevity however, if you're still planning to join them, it's definetly not the worst option to go for.
---
MY PERSONAL RECOMMENDATION
I personally will always recommend against using a MLM business model to make money, not because you can't make money through it (you totally can) but, the system has always seemed shady to myself and is kinda synonymous with the likes of a pyramid scheme or scams (MOBE and Digital altitude).
Instead I prefer working with something created through ones own means and is ultimately dependent on yourself and your work ethic alone.
This method I'm talking about is affiliate marketing. 
The reasons as to why I recommend it over MLM based structures are because
– there is no need to recruit constantly
– it is a legitimate method that has been working consistently and continues to grow as more businesses want individuals to promote products
– and because it is free to start up, no unnecessarily large start up funds needed.
The service I recommend is Wealthy Affiliate. It's free to sign up to and will get you set up and ready to start your affiliate marketing journey within minutes, as it did for me when I begun my journey.


If you have any questions that you would like to ask me regarding Youngevity, feel free to do so in the comments section below and will get back to you as soon as I can. If you have your own thoughts about Youngevity and would like to talk about it, again feel free to do so in the comments.
Thanks
Amhil