It's likely that you have come across Neora through an email list, on social media or got it recommended by a friend or family member.
Is Neora a scam or a pyramid scheme?
Maybe you've heard how it's possible to make a lot of money through the methods Neora teaches or how if you reach certain goals you'll be allowed to win a lease on a lexus car for the year.
Of course if you're here right now, you're probably skeptical about all those claims and honestly, you have a right to be so…
First and foremost I must commend you for actually doing a bit of extra research before committing to joining Neora.
For all you could have known, Neora may very well be a scam or something completely illegitimate like a pyramid scheme or a complete scam so taking your time to do an extra bit of research can save you from quite a bit of financial heart ache.
To be transparent with you I am not a member of Neora so I can assure you that I will not attempt to sell you this product unless of course it's worth investing in.
What I will aim to do is provide you with an unbiased 3rd party look at this system that will hopefully help you make the correct decision in the end.
---
PRODUCT NAME: Neora (throughout this review you'll see me using Nerium a lot as the name, just know that Neora and Nerium are the same thing)
OWNER/S: Jeff Olson & Dennis Windsor
TYPE OF PRODUCT: Health and wellness MLM
PRICE: Startup costs ranges from $49.95 all the way to $1.7K
SUMMARY: Nerium International as of right now in 2018, isn't a pyramid scheme or a scam but, there are a lot of qualities that should deter you from joining. Nerium is a reasonably young company, only being around for 7 years but, within those 7 years it's been hit with 20 lawsuits, the most recent of which was filed in February 2018 claiming Nerium to be fraudulent, a pyramid scheme along with other claims. On average most people are only making $1220 which isn't a lot considering how expensive it'll be to maintain the business due to autoship costs, marketing costs and so on. Moreover, 37% of Nerium's distributors aren't even making commissions and the average from everyone is likely skewed due to the high earners within the company. The one positive it has is that it's one the fastest growing companies in recent times but, to me that doesn't make it worth investing in Nerium. I'd recommend avoiding it however, in the end of the day the choice is yours so you do you.
FINAL RATING: 1.5/5
RECOMMENDED: NO


---
WHAT IS NERIUM INTERNATIONAL?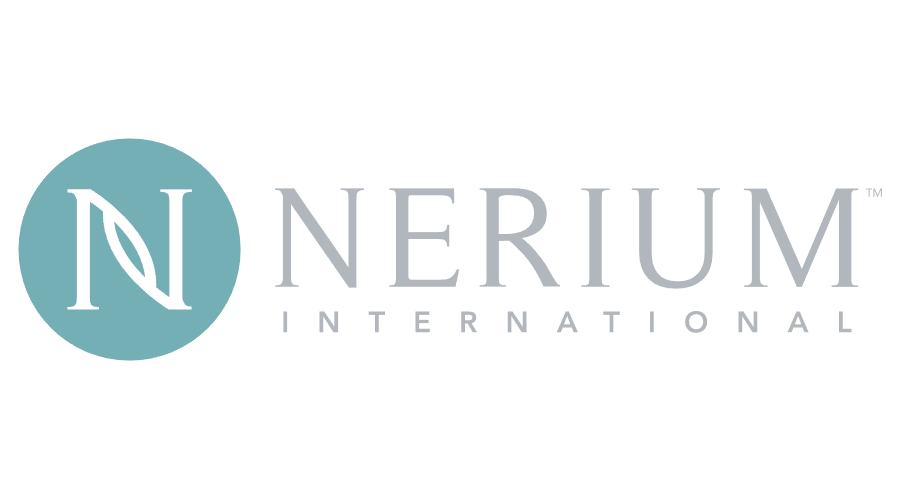 Nerium is a health and wellness MLM company founded by Jeff Olson & Dennis Windsor in 2011. The company is marketed as a "global relationship marketing company offering breakthrough, proprietary age-fighting skincare and wellness products."
So in short what Nerium aims to do is provide thr best quality products for it's customers with their primary focus being anti aging products.
==>Click Here To Access My FREE Make Money Online Guide!<==
---
NERIUM INTERNATIONAL'S PRODUCT LINE
As I've some what established a second ago, Nerium is an MLM company that focuses on health and wellness products, which is actually a very popular niche within MLM's. So this also means that Nerium's product line will consist of health and wellness stuff.
However, it's less focused on supplements and more so inclined in selling anti aging products. In fact back when they started in 2011, their whole company was founded around a single anti aging product know as Nerium Age-Defying Night Cream (aka NeriumAD):
Since then they've added a few more types of products such as :
Lotion
Face wash
Eye serum
Vitamins
The fact that Nerium were capable of building a business from selling just one anti aging product is quite commendable, it may be because the supposed effects of reducing wrinkles and improving the overall appearance of damaged skin are actually quite good.
That's probably the case but first I feel it's worth finding out from others, who've actually tried the products, if they're anygood.
Learn How To Make A Full Time Income Online Using This Proven Method 
---
ARE NERIUM'S PRODUCTS ANY GOOD?
As I don't personally own or have tried any of Nerium's products, I can't speak of the quality from personal experience but this is what I learnt from others experiences with them.
The effects that Nerium's products produce will vary from person to person, for some it may work well, for others it may not work and for the unlucky few, they may suffer from rashes or other forms of irritation to the skin after the application of the products.
There's actually a reason as to why people are suffering the negative effects, it may be down to an ingredient that is found within every one of the products within nerium.
The ingredient is called Nerium oleander. This plant has been described as toxic and poisonous which might explain why people are suffering from rashes.
The ingredient is also the reason why the entire company is called Nerium. All in all you've got to weigh your options here and think for a second before deciding to use or sell Nerium's products, for one the plant may ery well have some benefits but, it also has the potential to badly irritate your skin.
So you got to ask yourself, is it worth the risk? I personally would avoid using Nerium's product line as the ingredient has been researched to be somewhat poisonous. In the end of the day, the decisions up to you.

---
HOW DO YOU MAKE MONEY THROUGH THE PRODUCT
As is the case with all MLM there are 2 ways to make money with them, Nerium being no exception:
1. The first method is by directly selling the product to other individuals and in return make a commission for the sales
2. You make money through your recruits and downline, by getting residual income by following and meeting certain criteria as well as make money through bonuses and incentives due to meeting company set goals.
---
HOW TO GET STARTED
To start with Nerium the first thing you'll need to do is sign up to become a Nerium brand partner. A brand partner is basically a distributor but obviously written in a more Nerium branded way.
Usually to become a Nerium distributor you'll need to fill in an application form and put in the ID reference of the member who recommended nerium to you. If you don't have a referrer you'll have the opportunity to find one through their website.
After you've filled in the application form, you will be required to pay a couple of fees. The first fee you'll need to pay is the price for one of their starter kits.
The kits you can choose from include :
Basic Kit ($49.95) – A personalized marketing website, some training/marketing materials, an online business center, Nerium order forms, self-development audio books and some information on hosting your Nerium party/opportunity presentation
Starter Pack ($249.95) –  Everything from the basic kit + 3 bottles of night cream
Bronze Starter Packs ($499.95) – Everything from the previous kits + 4 bottles of night cream + 1 bonus day cream
Silver Starter Pack ($999.95) – Everything from the previous kits + 14 bottles of night cream + 2 bonus day cream
Gold Starter Pack ($1,749.95) – Everything from all the other kits + 30 bottles of night cream + 4 bonus day cream
As you can see the basic kit has all the necessary tools for you in order to start your Nerium business but, it's likely that your referrer may try to persuade you to purchase the more expensive kits as they'll make more money from you that way.
Of course you don't have to do that but it's probably worth being careful and aware of such a situation just in case. Unless you're doing really well and can afford to spend the extra cash to minimise the overall wholesale value of each product, in turn maximising the profit potential, it's probably not worth getting the more expensive kits.
Although there's no need for you to purchase any of the more expensive kits, there is still a little problem you might face if you go for the cheapest kit. As there are no products in it that you can test out, you can't personally vouch for the products quality which may put you in a rough position if a customer were to ask you about your personal opinion.
Of course you could just express other people's success with the creams or just lie about your personal experience but, in the long run it may effect you and your credibility a little bit. So if you really want to provide the best experience for your customers, you might at the minimum, need to go for the starter kit.
It's highly likely that you'll need to maintain an autoship plan too, so this means the costs may turn out to be a lot more than the basic initiation fee.
Check Out My #1 Recommendation So You Can Create Your Own Website For Free… No Costs Whatsoever! 
---
COMPENSATION STRUCTURE
Nerium uses a unilevel compensation structure which is fairly common amongst MLM, a few examples include Xyngular, Nucerity, ARIXX, Nature's Sunshine, Scentsy etc.
The company has a few different ways you can make money through them. They have a unique bonus known as the Lexus car bonus where if you manage to meet certain criteria you'll be eligible for a Lexus car.
These are the steps you need to take :
Recruit 3 people to get 10% check match
Help your first 3 sponsored members recruit 3 people under them to get an iPad
Help your first 3 sponsored members get an iPad and you can get a Lexus Car Bonus (One-year lease only)
Help 12 people get a Lexus Car Bonus and you'll get another $50,000 bonus
It's a pretty cool bonus on Nerium's part but, as the bonuses do indicate, it definitely isn't an easy thing to accomplish. This is mostly because you need to be really good at recruiting and as we all know, recruiting is easily the hardest part to be good at with any MLM out there.
Beyond the car bonus, there are a few other ways through which you can make money through Nerium's compensation plan too.
These other methods are :
Retail Sales – 10% to 26% commission of your retail sales depending on your rank and sales volume
Team Commissions – This is basically your residual commission thay you'll earn in the end of the month dependant on your rank and the sales volume your downline teams generate
Other bonuses inlcude: Customer Acquisition Bonus, Pack Bonus, Senior Director Bonus, Coaching commissions and so on…
The compensation plan is necessary to learn if you're planning to join any MLM company so if you're still unsure of what's going on within it, check out their full plan here.
Check out this video if you want a better look at the plan too.

---
THE NOT SO GOOD THINGS
A Lot Of Recruitment Needed, 
As is the case with all MLM's, there tends to be alot of emphasis on the recruitment aspect of the business, Nerium is no stranger to this strategy.
In fact most of their bonuses and benefits require you to be very good at recruiting people to be able to succeed. They have their own success planner which states the following.
Become 3UR Free Qualified
Fast Start Qualify (FSQ)
This basically means that as long as you can recruit 3 preferred customers that maintain a  monthly autoship plan, you'll be able to retain your membership for free without needing to pay for your own required autoship.
In order to receive this sort of bonus, you really need to be able to recruit loyal monthly customers, which definetly will not be an easy thing to accomplish and means that it's likely you'll need to recruit a lot of people just to find the 3 that'll accept paying the expensive monthly autoship.
Beyond this element, there's something called a memory jogger where Nerium sell you on the idea of recruiting friends, family, co-workers etc. This isn't a very good thing for as, you know, doing business with family, especially in a somewhat shady company like Nerium, probably will affect your relationship with them negatively.
If they don't manage to do as well as you, they may begin to detest you and a major problem with your friends and family may occur.
Do you see now why Nerium is just trying to make you recruit and how it's main business model requires you to recruit to succeed?
Multiple Lawsuits
Since starting in 2011, Nerium has encountered a few issues, namely in the form of lawsuits, since its start Nerium has actually been involved in 20 lawsuit cases.
The most recent of which includes a 10 count complaint which accused Nerium of alleging fraud, breach of contract and defamation, among other things. This lawsuit was filed just in February 2018 actually by some of Nerium's top distributors called Mark and Tammy Smith.
This is kind of telling on how Nerium's ways even makes its top distributors disgusted by the way they perform business.
A Possible Pyramid Scheme? 
Due to how there is a huge emphasis on recruiting over selling Nerium's products, a lot of people have come to believe that Nerium is possibly a pyramid scheme. In fact a lot of their top distributors have filled a class action lawsuit against Nerium claiming that the way that Nerium is run is similar to how a pyramid scheme is run.
I feel it's slightly more difficult to distinguish if Nerium is actually a pyramid scheme as they do sell physical products but, there is certainly a bit of truth to the fact that recruitment is definitely what's pushed the most within Nerium's business model which is akin to how a pyramid scheme MLM would probably be run.
Negative Side Effects From The Products
People have actually suffered negative side effects using Nerium's products such as rashes and irritation to the skin. This may be due to the special ingredient that's being used in the creams and lotions as it it defined as somewhat poisonous.
This could also be the main reason as to why people are suffering forms of irritation so, personally I wouldn't want to sell these products or at the very least I would inform individuals of the side effects that might occur if they were to use the products so that they know of the potential risks.
The negatives effects are going to be the major reason as to why most will decide to not join Nerium, which definitely does make a lot of sense to me.
Expensive Upkeep Costs 
This is a problems with alot of MLM companies and of course Nerium is among those many MLM's too. The initial start up fee of $49.95 from the basic kit honestly isn't too bad a price to join. But, it's unlikely you'll get anywhere with just the basic kit meaning you'll need to atleast purchase the starter kit which actually has physical products you can sell.
Beyond this, It's likely you'll also need to get on one of the monthly autoship plans and this is where the costs really start to pile up. Other fees such as advertising and marketing fees will also bring up the costs so in turn, you will need to spend quite a lot of money to maintain being a distributor within Nerium
Most People Are Failing 
Nerium doesn't have a very indepth income disclosure statement it, just shows the average amount of money that is being generated by every Nerium partner, which is a little over $1200.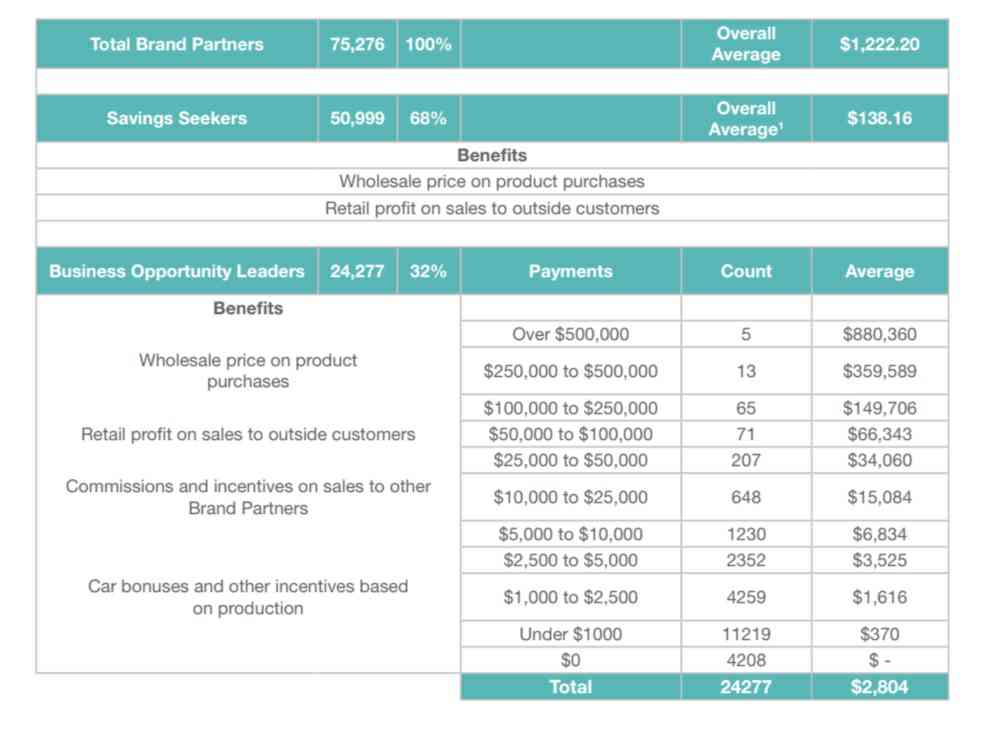 This average is the earnings that the highest and lowest members are earning divided by 75276 (the number of partners) so it's inaccurate in the sense that the highest earners in the company, which are the 1% really bring up the average. It's likely that 70%-80% aren't even making enough to break even.
In fact at the bottom of the income statement, ite says that 37% of the members aren't even making any commissions. This is a staggering 28101 people who are making nothing with Nerium.
Although the income disclosure statement is vague, if I go off of other MLM companies I've reviewed such as LuLaroe, Ds Domination, Pampered Chef, Max International etc. Then I'd be more inclined to think that most people are actually failing with Nerium instead of what the income disclosure statement leads you to believe.
Also the fact it's very expensive to upkeep the business, even the average of $1200 isn't even enough to cover the fees you'll need to spend.


---
THE GOOD THINGS
Has Had Rapid Growth
One thing that may make you consider joining Nerium is the rapid growth that it has been showing since it began in 2011
It is among the fastest companies to hit the top Global 100 List
It's the fastest company to hit $100 million, hitting it in it's first year in business
And In 2015, it hit $1 Billion in cumulative sales, this being done in only 4 years since came inti fruition. 
These stats really do show how fast it's managed to grow but, this fast growth Nerium has experienced still doesn't negate all the negative things I've stated about it previously after all, it's still an MLM company that has a major emphasis on recruitment.
---
IS NERIUM INTERNATIONAL A PYRAMID SCHEME/SCAM?
This question is a little difficult to answer but as of right now and as far as legally speaking, Nerium is not a pyramid scheme or a scam although there are a lot of reasons as to why someone would think so.
The products they sell are a little dangerous and can cause rashes to people and since they first became a full on company in 2011, Nerium has been hit with multiple lawsuits. One currently ongoing.
Moreover, the upkeep costs are really high and the claims of it being a pyramid scheme within a class action lawsuit will probably deter a lot of people from joining the company. The one saving grace that it does have is the fact is amongst the fastest growing MLM's in recent times and is breaking records.
In the end of the day, you've got to ask yourself is it worth taking the risk of joining such a shady company purely based on how well it's doing right now, even though there are a ton of problems with it?
If you're willing to take that risk and the high up keeping costs, it may be worth your time. If not, I'd probably suggest avoiding it, I'd avoid it too.
==>Click Here To Access My FREE Make Money Online Guide!<==
---
MY PERSONAL RECOMMENDATION
I personally will always recommend against using a MLM business model to make money, not because you can't make money through it (you totally can) but, the system has always seemed shady to myself and is kinda synonymous with the likes of a pyramid scheme or scams (MOBE and Digital altitude).
Instead I prefer working with something created through ones own means and is ultimately dependent on yourself and your work ethic alone.
This method I'm talking about is affiliate marketing. 
The reasons as to why I recommend it over MLM based structures are because
– there is no need to recruit constantly
– it is a legitimate method that has been working consistently and continues to grow as more businesses want individuals to promote products
– and because it is free to start up, no unnecessarily large start up funds needed.
The service I recommend is Wealthy Affiliate. It's free to sign up to and will get you set up and ready to start your affiliate marketing journey within minutes, as it did for me when I begun my journey.


If you have any questions that you would like to ask me regarding Nerium International, feel free to do so in the comments section below and I will get back to you as soon as I can. If you have your own thoughts about Nerium International and would like to talk about it, again feel free to do so in the comments.
Thanks
Amhil