It's likely that you have come across Scentsy through an email list, on social media or got it recommended by a friend or family member.
Is Scentsy a pyramid scheme?
Maybe you've heard about how nice their wax bars smell or how amazing the company is doing so, you think joining them could be a good decision on your part….
Of course there's a reason why you're here right? A bit of skepticism is lurking in the back of your head…
First and foremost I must commend you for actually doing a bit of extra research before committing to joining Scentsy. For all you could have known, the product could be a major scam so the fact you're here right now, researching whether or not that's the case is a pretty smart move on your part.
To be fully transparent with you, I am personally not a member of Scentsy so I can assure you that I will not attempt to sell you it unless of course it's worth investing in.
What I will aim to do is provide you with an unbiased 3rd party look at Scentsythat will hopefully help you to make the best decision you can in the end.
---
PRODUCT NAME: Scentsy
OWNER/S: Heidi & Orville Thompson
TYPE OF PRODUCT: Home-Care & Personal Care MLM Company
PRICE:  $99 to start + $150 product purchase every quarter + $10/month website maintenance fee
SUMMARY: Scentsy is a legitimate MLM company meaning it is not a pyramid scheme nor a scam.
Even though that is the case, I can't recommend it because it's likely you'll fail. I say this because in order to make anything decent within the company you've got to become one of the top 3 ranks and only once you reach that level will you be able to make $1000+ a month (which is decent).
However, to get to those ranks you'd need to have recruited a lot of people under you and also have these recruits actually make sales so you can make commissions off of them. I'm sure you already know this but, recruiting is not easy so, unless you're good at it I'd recommend avoiding Scentsy, mostly because it'll be really hard to make the cut.
FINAL RATING: 2/5
RECOMMENDED: NO
---
WHAT IS SCENTSY?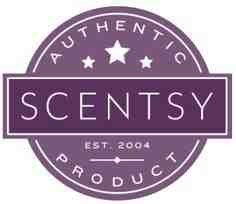 Scentsy is a multi level marketing company, MLM for short, that runs a business focused within the home care and personal care niche and is currently situated in Idaho. It was founded by Heidi & Orville Thompson in 2004 and has continued to remain in the market ever since.
The company was actually bought from other individuals by Heidi and Orville when they were going through a rough time and failing on their previous venture. In turn they found themselves in $700k in debt.
Of course the fact that Scentsy is still running 14 years later is a testament to how this risk turned out quite rewarding for them, in fact by 2012 it became a multi million dollar company. That's just a little bit of a back story behind the company but, that's not why you're here, what you want to know is if it can make YOU money right?
So first things first, what products do Scentsy sell. As the name Scentsy suggests, yes the main product line consists of products that try to make your home smell better and fresher through the use of scented products.
==>Click Here To Access My FREE Make Money Online Guide!<==
---
SCENTSY'S PRODUCT LINE
They have quite a few products with the main type of products they sell being flame less wax candles. The cool things about these kind of scented candles is that you don't risk creating a fire which, believe me, can be a major problem if you have little kids running around in your home.
What you do with the product is plug it into any plug socket that you have available and the power from the socket will melt the wax. This will obviously produce a nice aroma for the room it's in and because you don't need to light it up like a normal candle resulting in an open flame, you're safe from any major hazards.
Scentsy's product line consist of :
Scentsy Car Bars

Natural And Essential Oils
Scent Circles 
Scent Paks
Scentsy Waxbars
Scentsy Pods
Warmer And More 
Laundery
If you want a more thorough look at the product line click here.
Most of these scented products will cost you around $5-$10 which isn't a lot and isn't something that I'd consider expensive at all but, when compared within their niche, I'm sure it's possible to purchase cheaper products for like a couple of bucks that will equally satisfy your needs from your local supermarket.
So if you're paying as 'high' a price as you are for scentsy's wickless candles, that must mean that they're pretty good right?
Do You Want To Make A Full Time Income Just As Many Have Been Doing For Decades, If So Check Out My #1 Recommendation! 
---
ARE SCENTSY'S PRODUCTS ANY GOOD?
The quality of the products from what I have found out  through BBB are generally positive and most customers who purchased the scentsy waxes and bars found them to have stronger and longer lasting scents than cheaper scent bars.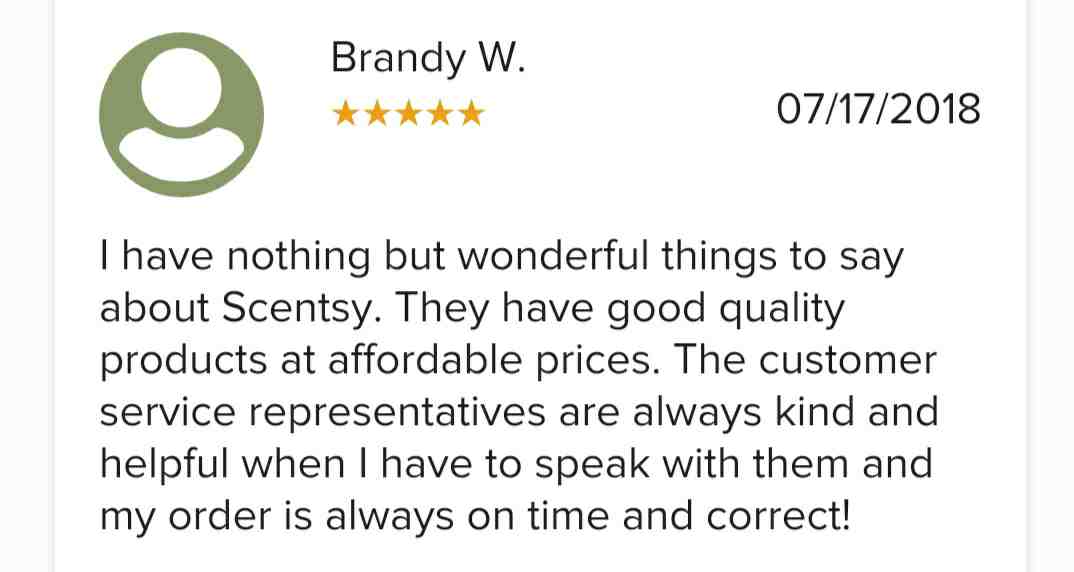 However, there have been other problems arising within the company as of late, 1 of them being that the scents are not as long lasting as they were in the past as can be seen in Tara J's perspective below.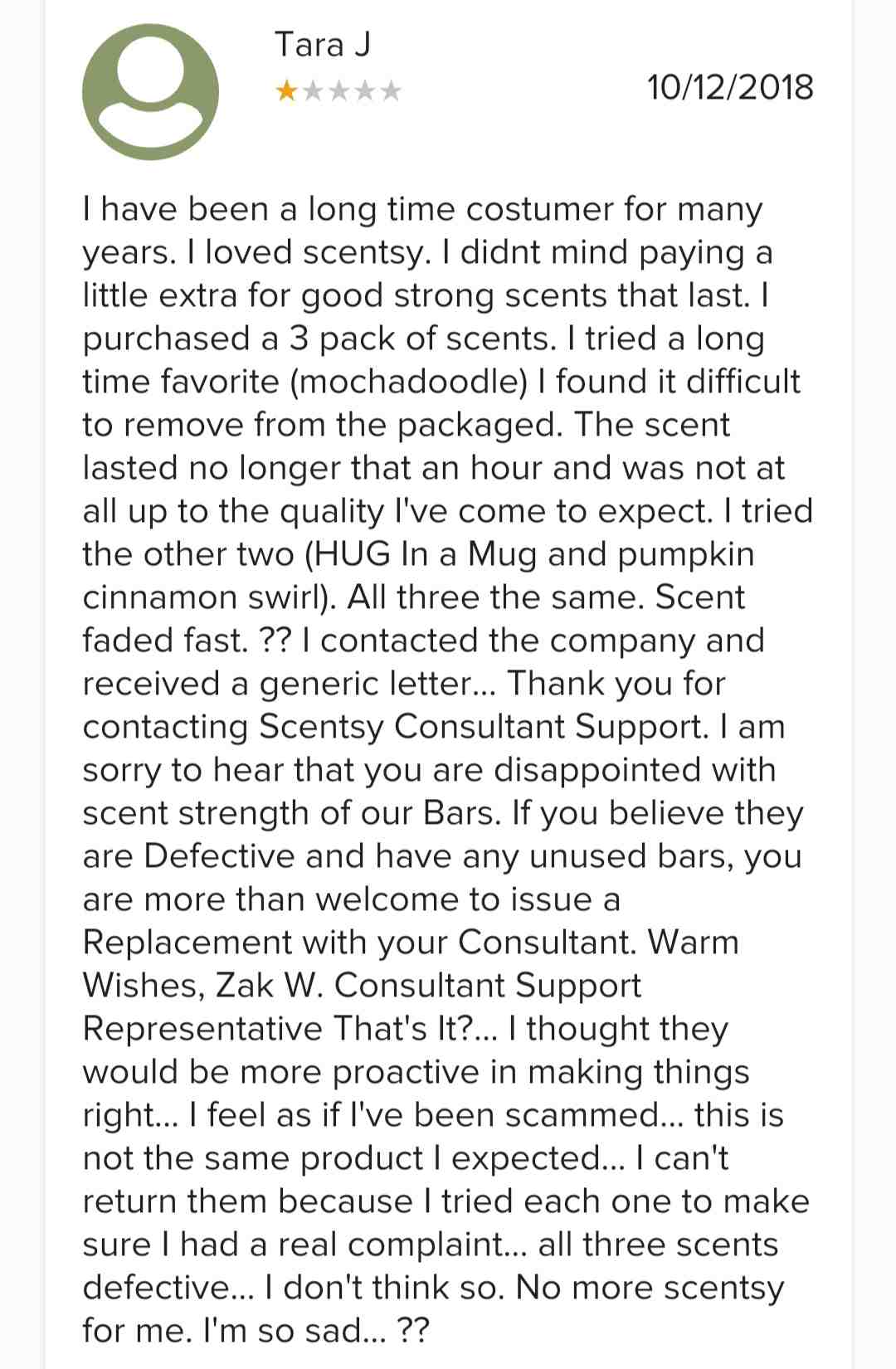 There have also been issues with shipping and delivery but, those problems are generally resolved and are few and far between the positive points regarding the products.
One thing that may concern you regarding the products is that they are not natural in the way they're made, they're artificial which may bug you.
I personally don't think it's too big a problem considering the scent bars don't cost you an arm and a leg but, if it's something that bugs you, you might as well avoid Scentsy.

---
HOW DO YOU MAKE MONEY THROUGH SCENTSY?
As is the case with pretty much all MLM companies other there, there are 2 ways to make money with them which of course are also the 2 ways that you'll be making money through Scentsy as well. They are:
1. The first method is by directly selling the product to other individuals and in return make a commission for the sales
2. You make money through your recruits and downline, by getting residual income by following and meeting certain criteria as well as make money through bonuses and incentives due to meeting company set goals.
---
HOW TO GET STARTED
If you're serious about wanting to join Scentsy, there are a few things of note that you should learn about beforehand.
Of course the first thing you'll need to do is sign up to become a distributor through their application form, this can be found on there website. On this website you'll need to sign up under an already existing consultant, this can be the person who recommended Scentsy or anyone else.
The next thing you'll need to do is purchase a starter kit which will set you back $99.
This Starter Kit will provide you with some basic tools and fragrances which include 80 party size scent testers, order forms, business cards, a warmer, and a scent bar.
Beyond this fee, another fee that you'll need to pay is the $10 fee to pay for your websites maintenance. This will only apply after you've had your website for 3 months.
From what I know it's actually possible to create your own free website under a sub domain to promote the scentsy products through so for me, even though $10 is small amount it is nonetheless a bit much for essentially an online shop for scentsy.
Check Out My #1 Recommendation So You Can Create Your Own Website For Free… No Costs Whatsoever! 
All in all though, the start up fee and even the maintenance fee aren't too hefty a price to pay to join Scentsy. After all there are many MLM's out there charging you 3 to 5 times that amount just to get started.
---
COMPENSATION STRUCTURE
Scentsy uses a unilevel compensation which is a common structure for MLM companies. It's basically a system where every recruit you bring into the organisation is set within different levels in your downline.
Anyways, in terms of how you get paid through Scentsy, there are quite a varied number of ways.
Direct Retail Sales
This is the most basic form of compensation that most MLM companies pay out, in this case you'll make a 20% commission for every product you sell when you start out. This will eventually bump up to 25% once you've managed to hit an 1000 prv in accumulated sales.
After this point in order to remain within the 25% commission bracket you'll need to generate atleast 500 prv in sales. This equivalent to $500.
I can't say that this is a huge amount of sales you need to generate besides, worst case scenario if you aren't able to hit the goal, you'll still be eligible for the 20% commission rate. Yes there are companies that may offer larger commission per direct retail sales but, to me a minimum of 20% isn't too bad.
Team Commissions 
Scentsy follows and ranking system where you'll be eligible for more benefits and bonuses the higher you rank within their company, there are 8 ranks in total with Escential Consultants being the lowest rank and SuperStar Director being the highest.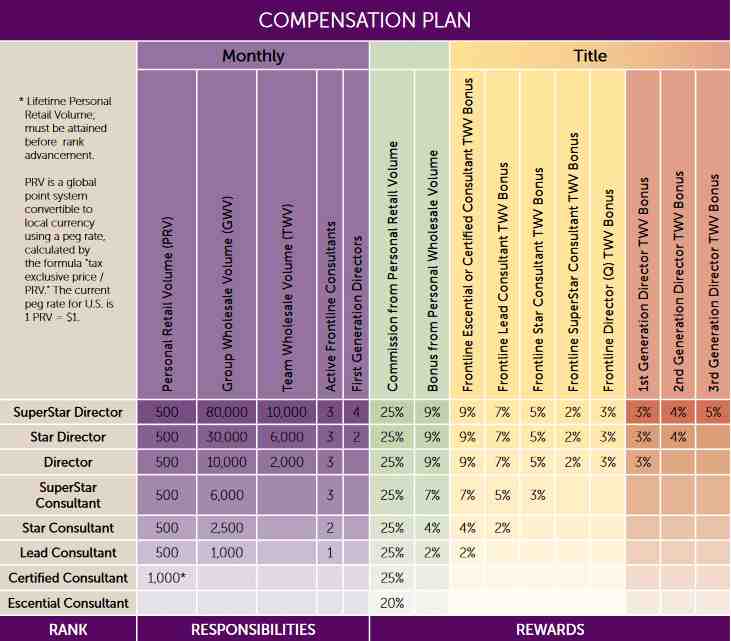 The thing with the team commissions is that it's only available to you once you've reached a specific rank within the MLM hierarchy. You'll need to be atleast a Lead Consultant to be eligible for this commission which is 2 ranks above an Escential Consultants.
So this simply means you'll need to get good at selling the scent bars (easier said than done of course). Once you've reached this rank you'll be eligible for a 2% commission from only your front line consultants who are below you in rank.
I don't know about you but 2% in commissions is miniscule and probably won't account to much at all by the end of the month.
This to me kind of implies that in order to make anything half decent with Scentsy, you will require a massive team meaning a lot of recruiting. Being done on your part.
After all there is an incentive within the compensation plan where the more you recruit, the more you sell and the more your team sells, the larger your opportunity to make money with Scentsy and the better the commissions.
If you want a more thorough look at the compensation plan from someone who understands it better than I do, check out the video below.

---
THE NOT SO GOOD THINGS
Recruiting Necessary 
In the MLM business recruiting is an essential thing to do to actually become successful within them, Scentsy being no exception.
There are many ways to go about this such as trying to recruit through email lists on Facebook groups or in Scentsy's case, through hosting parties.
If you don't know what hosting parties are, they're basically parties that you run in order to promote any given MLM's product. So what you'd need to do in these situations is invite your friends and family over to your home, make them feel welcomed and make them enjoy their time in the party before trying to either sell them the products or sell them on the idea of joining.
This is something that couple of other MLM's I've reviewed namely Pampered Chef and LuLaroe do too.
I'm personally not a huge fan of recruiting family or friends into MLM's because if the company fails or your peers just have a horrible time with the business, your relationship with them could be really badly affected.
Unfortunately for you, in order to really profit from Scentsy and get the most out of their compensation plan, it'll be something you'll really need to do. And if you're not trying to recruit family, which is already hard enough, you'll need to find ways to recruit strangers.
This could involve cold calling strangers and/or handing ending out leaflets in the streets if need be because recruiting is an important component to being successful in scentsy.
The bottom line is that it won't be easy!
Most People Fail
I've reviewed many MLM Companies up to this point and a common thing amongst every MLM that I have reviewed is that most people will generally fail.
The same also applies to Scentsy. I couldn't find their most recent of income disclosure forms but this one from 2015 should tell the same tale, after all it's not as if Scentsy is a new company and is all over the place with it's employees finances.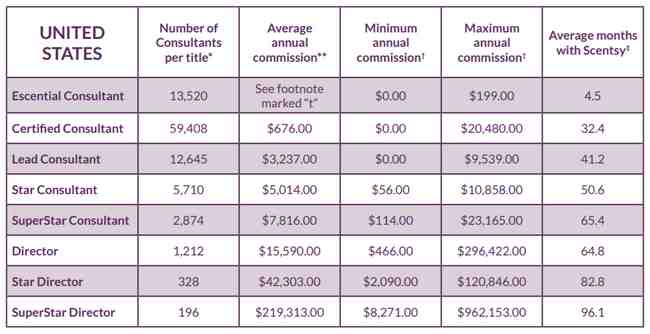 The image shows you how certified consultants, which make up nearly 60000 people, only on average make $676 whilst some within that rank make nothing and the highest earner makes over $20k a year. And this I believe is calculated on the  average stay of a consultant which is around 2 and a half years.
I'm sure this doesn't strike inspiration into you right? I understand that it is hard to build a business but, these numbers will barely build you a side income at most you'll be able to pay for a few of the fees. In general you won't get much out of Scentsy unless you're within the higher ranks.
If you want to be making anything decent with Scentsy, decent being $1000+ you'll need to become one of the higher level members which of course means you'll need a large team and a lot of sales.
Doing that will definitely NOT BE EASY! 
So if you're not up for all of that extra hardcore work Scentsy isn't the one for you.

---
THE GOOD THINGS
Approved By  DSA
Scentsy is a member of the Direct Selling Association which means that they have a little more credibility to their name.
This is because it's not easy to become a member of the DSA as there are strict guidelines put in place, of which a lot of other companies aren't able to make so as I said, this definitely gives Scentsy a bit more trust over other MLM's such as Ambit Energy, Waiora, Javita, Zija, iMarketslive etc.
30 Day Money Back Guarantee 
You'll have a 30 day money back guarantee on all of Scentsy's product so if you're not a fan, you can always send it back. This is a nice thing to do and something I feel should be implemented within every business so the fact Scentsy has it in place is nice thing.
Good Support 
Scentsy's consultants get good free training and continue to be trained as long as they remain within the company. This is a nice gesture as most MLM's tend to lack any good training for their consultants.
==>Click Here To Access My FREE Make Money Online Guide!<==
---
IS SCENSTSY A PYRAMID SCHEME/SCAM?
The good news is that Scentsy is neither a pyramid scheme nor a scam, it is actually a legitimate MLM company that has a couple of good things about it.
It's got decent products within their line with a decent product line for customers to choose, they may be a little more expensive than their competitors but, that's not too big a deal in my eyes. A major positive regarding Scentsy is that it is approved by the DSA, which definitely adds a little bit of credibility to the busines being run.
However, this doesn't mean I think it's worth investing in, the major downfall for Scentsy and essentially any MLM is that you're very likely to fail, this is partly due to your own effort but also due to the amount of recruiting necessary on your part to actually begin to make a decent monthly income.
Because of these reasons, I can't recommend Scentsy, if you still want to try it out then go for it, although I don't recommend it, it definitely isn't the worst MLM you could pick.
---
MY PERSONAL RECOMMENDATION
I personally will always recommend against using a MLM business model to make money, not because you can't make money through it (you totally can) but, the system has always seemed shady to myself and is kinda synonymous with the likes of a pyramid scheme or scams (MOBE and Digital altitude).
Instead I prefer working with something created through ones own means and is ultimately dependent on yourself and your work ethic alone.
This method I'm talking about is affiliate marketing. 
The reasons as to why I recommend it over MLM based structures are because
– there is no need to recruit constantly
– it is a legitimate method that has been working consistently and continues to grow as more businesses want individuals to promote products
– and because it is free to start up, no unnecessarily large start up funds needed.
The service I recommend is Wealthy Affiliate. It's free to sign up to and will get you set up and ready to start your affiliate marketing journey within minutes, as it did for me when I begun my journey.

If you have any questions that you would like to ask me regarding Scentsy, feel free to do so in the comments section below and I will get back to you as soon as I can. If you have your own thoughts about Scentsy and would like to talk about it, again feel free to do so in the comments.
Thanks
Amhil