It's likely that you have come across Atomy through an email list, on social media or got it recommended by a friend or family member.
Atomy is a scam? Atomy is a Pyramid Scheme? Maybe you were told how awesome the cosmetics were as well as being cheap or that the money potential within Atomy is really great as people who you refer will be making you money on autopilot.
Of course you're here right now because your skeptical of this model, you have doubts on whether this company is worth your time, which I think is definitely a fair mindset to have.
For all you could have known, Atomy may very well be a scam or something completely illegitimate like a pyramid scheme or a complete scam so taking your time to do an extra bit of research can save you from quite a bit of financial heart ache.
To be transparent with you I am not a member of Atomy so I can assure you that I will not attempt to sell you this product unless of course it's worth investing in.
What I will aim to do is provide you with an unbiased 3rd party look at this system that will hopefully help you make the correct decision in the end.
---
PRODUCT NAME: Atomy
OWNER/S: Han-Gill Park
TYPE OF PRODUCT: Cosmetics and Homecare MLM
PRICE: Free to start with 10000pv (roughly $15 monthly upkeep)
SUMMARY: Atomy is neither a pyramid scheme nor a scam but, it's also an MLM company and MLM company's are notoriously difficult to succeed through. You've either got to be very good at recruitment or very good at marketing to really be making a good to full-time income with them and Atomy probably doesn't stray to far from the pack in my opinion too.
The 2 good things about Atomy I found was that the products are both cheap and actually good according to people who've tried them however, the fact they're cheap also means that the commissions will ultimately be smaller. Smaller commissions means more work in marketing and recruitment.
Although Atomy's lack of transparency doesn't show exactly how well distributors are doing, going off of other MLM's it's likely that most will fail. It is for these reasons that recommend against joining Atomy, even if their overall quality is better than most other MLM's
FINAL RATING: 2.4/5
RECOMMENDED: NO


---
WHAT IS ATOMY?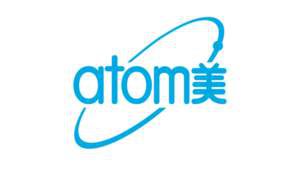 Atomy is a Korean cosmetics and home-care MLM founded by Han-Gill Park in 2009. It joins a long list of cosmetics based MLM's joining the likes of Isagenix and Nerium which are a couple other MLM's within this niche that I've reviewed.
It is also global company that is prevalent within multiple countries some of which include :
Malaysia

USA 
Mexico. 
Singapore 
Philippines 
Korea 
Cambodia and more
That's the basic outline of Atomy, of course there's more to the company if you want to join so I'll get into that now starting with their product line is
---
ATOMY'S PRODUCT LINE
Atomy have a fairly large variety of skincare and cosmetic products in general for their customers. Along with this they also have their own Home care line too.
Atomy's product line consists of a few different categories. These categories are :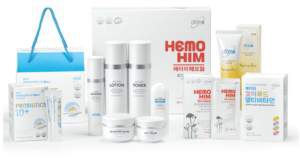 Skincare: These are products for your morning and evening skincare routines. The products within this category consists of lotions, sunscreens and moisturizers.
Men's Care: This line from Atomy is solely focused on men's care. A few products that are sold within this line include aftershave, perfumes, inner ware and most things that are useful for men in general. 
Home Care: The Home care category has multiple products that are commonly used within homes, things such as hygiene products, carpeted cleaners and so on. 
Personal care: Personal care products consists of hair & body wash, creams & numerous beauty products that contribute to an individuals personal care basically. 
Atomy's best selling kit is the Evening Care 4 Set ($44.35 on amazon) which is supposedly a very good system that is able to show drastic improvements in your skin. It does because of the following elements included in the kit :
A deep cleanser that goes deep into the pores

A foam cleanser that uses foam to remove any oils or dirt from you face 
A peeling gel that helps to remove thorns
And lastly a peel of mask that firms and protects your face 
Atomy do have a lot of product and the the the kit mentioned above does seem ri have some potential although I can't say for sure if it works well.
So I guess the next step to see is if actual people genuinely like what Atomy has to offer.
==> Click Here To Read My Free Make Money Online Guide <==
---
ARE ATOMY'S PRODUCTS ACTUALLY ANY GOOD?
As I don't personally own their products and haven't tried them either, I can't speak from direct experience if they're good or bad but, from what I have researched this is what I found.
People seem to genuinely like the products that Atomy have to offer. Within derm review a user of the product said that she noticed a dramatic and noticeable difference by using the product and said that before this she actually never used moisturisers and so.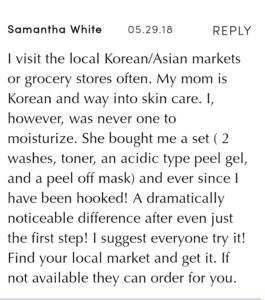 A lot of others within bestcompany also appreciated just how cheap Atomy's products were yet also delivered on the quality front. This is something that a lot of users of Atomy's products claim to be the case.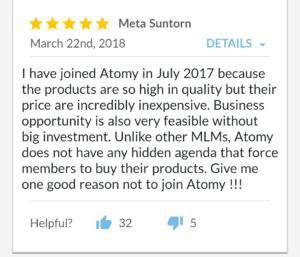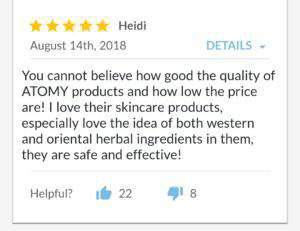 After doing my research I honestly couldn't really find anyone that had a problem with the quality of products the company was offering and they were even more chuffed at the pricing that went with it.
So to me this implies that if you do decide to become one of Atomy's distributors, you can rest assured that at the very least the quality of the products shouldn't let you down, as for the MLM side, that may turn out a little differently (I'll get back to this point later in the review).

---
HOW DO YOU MAKE MONEY THROUGH ATOMY?
As is the case with pretty much all MLM businesses there are 2 ways to make money with them, Atomy being no exception.
1. The first method is by directly selling the product to other individuals and in return make a commission for the sales
2. You make money through your recruits and downline, by getting residual income by following and meeting certain criteria as well as make money through bonuses and incentives due to meeting company set goals.
---
HOW TO GET STARTED
Atomy is unique in the way that it doesn't actually require you to purchase a starter kit or pay any kind of registration fee to become a distributor for them.
All you need to do is use the ID number of your sponsor to register through and then you should be good to go, if you don't happen to have a sponsor then this task may be a little harder but, if you're here right now there's probably a high likelihood you know of an Atomy distributor.
However, this doesn't mean that you can become an active distributor within Atomy for free. Instead to remain as an active member who can actually make money within the company, you have got to meet certain sales requirements to be eligible for the commissions within their compensation structure.
These sales requirements equate to 10000 PV every month meaning you've got to purchase at least one item with roughly a $15-$20 price mark. 
This is a very cheap pricetag in my opinion to simply run an MLM company so I've got to give Atomy credit here for being a pretty affordable MLM business to run.
Are You Tired Of Working For A Boss? If So Why Not Take Your Job Into Your Hands And Work For No One But Yourself… If You Want To Do This Check Out My #1 Recommendation 
---
COMPENSATION STRUCTURE
Atomy uses a binary structure that forms its compensation plan, which is a fairly common structure that's used within MLM's.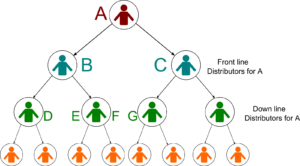 Anyways in regards to their compensation plan, it is fairly robust.
Members within Atomy are divided into 5 different ranks which require a certain number of PV (point value) to qualify for, the ranks with Atomy are :
Sales Representative – Accumulate 10,000 to 299,999 PV

Agent – Accumulate a minimum of 300,000 PV or a Sales Representative with a smaller leg of at least 600,000 PV accumulated in the previous month
Special Agent – Accumulate a minimum of 700,000 PV or an Agent with a smaller leg of at least 1.4 million PV accumulated in the last month
Dealer – Accumulate a minimum of 1,500,000 PV or a Special Agent with a smaller leg of at least 3 million PV accumulated in the previous month
Exclusive Distributor – Accumulate a minimum of 2,400,000 PV or a Dealer with a smaller leg of at least 4.8 million PV accumulated in the previous month
Beyond the ranks Atomy also have something called "masterships" that you can achieve and in turn be eligible for certain bonuses. There are 7 different masterships any one distributor can achieve
The compensation plan will show that you'll have access to these ways to make money through Atomy :
General Commissions

Multi-Matching Bonus
Masterships and Masters Bonuses 
Mastership Promotion 
Center Fee
If you want a more in depth look at Atomy's compensation plan check out the video below


---
THE NOT SO GOOD THINGS
Still Need To Recruit To Succeed 
As Atomy is a MLM, in order to succeed you've got to be pretty good at recruitment. For one you've got to be able to generate around $1000 in sales just to make it into the special agent rank or have a downline that accumulates roughly double that to make the rank.
Of course the higher you get on the ladder the larger your possible bonuses. You can also attempt to make decent money through just selling directly but, considering how affordable Atomy's product line is, it's very unlikely that you'll be able to accomplish your monetary goals in this way.
Do you think it'll be easy to recruit to this level?
Recruitment in and of itself is very hard to sell to people which is why most distributors will go to their family and friends. Starting of in this way could really put a strain on your relationship so it's best to avoid this.
So the next thing you'll need to do is try and recruit strangers which, obviously is not going to be easy at all. It'll be insanely hard to sell people on the idea of joining Atomy when face to face.
This will ultimately mean you'll need to recruit individuals online who actually want to join an MLM and aren't "guilted" into joining.
This in turn will require you to either create an organic traffic source to bring people in or require that you utilise paid ads to reach out to people who actually want to join.
Either way it's going to be hard to recruit and gather a large enough downline so yeah, you've gotta weigh this up before taking the plunge.
Lack Of Good Training And Support
Yes Atomy does have some form of training but it's very lackluster. In the MLM business your sponsor will have the responsibility of showing you how to do things however, if they're new just like yourself, do you think the training they provide will genuinely be good?
This in turn would mean that you'll have to train by yourself, dig deeper into all the principles to succeed within Atomy on your own which will mean that you'll be making a lot of mistakes trying to find the best tactics, information and so on.
As I've said this company does have training in the form of group training however, I feel the training won't really provide a good foundation to build up your MLM business.
Good coaching can save hours as well as thousands of dollars so the lack of it here could potentially be very costly if you were to become a distributor yourself.
A Clunky And Not Very Functional Website 
The website, on the writing of this review, is very clunky and out of place in terms of its user experience. I can't say that it's necessarily the worst thing in the world but I do think it's worth a mention.
A good user experience should be par for the course with a business as big as Atomy and considering how it's been around 10 years, they should be doing better on the website front.
No Transparency 
The lack of a income disclosure statement to me shows that Atomy don't really have much transparency in the way that their distributors are performing.
Having reviewed multiple MLM's such as Xyngular, Scentsy , Max Internatio nal etc. and having looked at many other income disclosure statement as well , I'm fairly certain that there's likely a less than 5% chance most individuals will succeed through Atomy.
Why do I say this?
I say this because having seen multiple income disclosure statements, most of the time less than 5% of people are making a decent amount of money, decent being in the region of atleast $1000+ a month. Moreover, even fewer are able to make a sustainable income through the MLM business model.
Of course I can't be absolutely certain that this will be the case with Atomy but, I do believe that there's a possibility that this will be the case. You can disagree with me if you like but I say this from experience and having looked at multiple other MLM's I do feel success will be very limited.


---
THE GOOD THINGS
The Products Are Reasonably Affordable 
Most MLM's tend to charge a lot of money for their products but its seems like Atomy doesn't Necessarily follow in those footsteps.
You can definitely argue that there are cheaper variations of the cosmetics that are offered within Atomy's shop if you look hard enough however, at that point you'll probably be looking at getting something with significantly less quality than provided within this company.
I've got to give them props here for not requiring customers to spend hundreds of dollars to just try out some beauty products.
People Like The Products 
The other positive thing is that not only are the products cheap, most people actually like the products and do actually feel and see a difference when they've applied the cosmetics over a reasonably extended period of time.
At the very least, due to the quality of the products, at least you won't have to deal with complaints reaching your ears constantly regarding how the products are falsely advertised or that they don't work.
This is another positive in my opinion regarding Atomy.
==>Click Here For My Free Guide On Making Money Online<== 
---
IS ATOMY A PYRAMID SCHEME/SCAM?
The good news is that Atomy is neither a pyramid scheme nor a scam, it is a legitimate MLM company with a few things it's good at and a few things that will probably be the difference between choosing it as your business opportunity or not.
The 2 things that definitely make Atomy stand out over its other MLM competitors is the fact that not only do their products work well, they also don't cost a lot of money to use.
This will be great in terms of satisfying your customers however, the cheaper products also mean that it'll be very hard to make a decent amount of money through Atomy unless you have a strong downline team.
And as you are probably somewhat aware of, recruiting isn't easy whatsoever too!
Moreover, the lack of transparency means I can't say this for sure but, having reviewed multiple MLM's on this website, I'm almost certain that there will be a less than 5% chance of you getting to the stage of making a decent amount of $1000 and probably a less than 1% of making full time money.
I'm not saying Atomy is necessarily a bad MLM, in terms of the quality of it's products I can say that at least it delivers in the quality department but, as a business opportunity I honestly don't think it's worth it. The lack of good training also makes it even harder to succeed.
If you still want to join Atomy, I won't stop you nonetheless, I still recommend not joining them.
---
MY PERSONAL RECOMMENDATION
I personally will always recommend against using a MLM business model to make money, not because you can't make money through it (you totally can) but, the system has always seemed shady to myself and is kinda synonymous with the likes of a pyramid scheme or scams (MOBE and Digital altitude).
Instead I prefer working with something created through ones own means and is ultimately dependent on yourself and your work ethic alone.
This method I'm talking about is affiliate marketing. 
The reasons as to why I recommend it over MLM based structures are because
– there is no need to recruit constantly
– it is a legitimate method that has been working consistently and continues to grow as more businesses want individuals to promote products
– and because it is free to start up, no unnecessarily large start up funds needed.
The service I recommend is Wealthy Affiliate. It's free to sign up to and will get you set up and ready to start your affiliate marketing journey within minutes, as it did for me when I begun my journey.


If you have any questions that you would like to ask me regarding Atomy , feel free to do so in the comments section below and I will get back to you as soon as I can. If you have your own thoughts about Atomy and would like to talk about it, again feel free to do so in the comments.
Thanks
Amhil