It's likely that you have come across Postloop through an email list, on social media or got it recommended by a friend or family member.
Welcome to my Postloop review!
Maybe you've heard how it's possible to make $50 a day by just commenting on blogs, or you've heard how good the quality of the comments provided by Posstloop are.
Of course there is a reason why you're here right? You probably want to get a better idea on if it's worth trying or not which is fair enough.
First and foremost I must commend you for actually doing a bit of extra research before committing to purchasing on Postloop. For all you could have know, Postloop may very well be a scam and rob you of your money so this review could help you suss out anything peculiar about it
To be totally transparent with you I haven't bought from Postloop so I can assure you that I will not attempt to sell you this product unless of course it's worth investing in.
What I will aim to do is provide you with an unbiased 3rd party review of Postloop that will hopefully help you to make the correct decision in the end.
---
PRODUCT NAME: Postloop
OWNER/S: Royal Medial LC
TYPE OF PRODUCT: Comment exchange program (freelancing)
PRICE: varies depending on the package start at $6 and goes up to $43 (free to join)
SUMMARY: Postloop is a very good service to receive comments for your website but, in my opinion isn't a very good service to make money off of. If you want affordable and quality comments for your websites, Postloop will be a very valuable service but, as a money making service it's pretty lackluster in how much you can make. Of course if you read and comment on blogs anyways, Postloop will at least make you something for your efforts otherwise it's not worth doing. All in all I do think it's a good service and worth using.
FINAL RATING: 4/5
RECOMMENDED: Yes


---
WHAT IS POSTLOOP?
Postloop is a company founded in 2010 by Royal Medial LC in North Carolina and is a freelancing company through which you can ask for or give comments in exchange for money.
It's a pretty cool idea I think, blogs are always looking to get comments to their articles in order to improve rankings whilst others will alsonappreciate the fact you can make money by giving comments out.
It's also cool that in order for the comments that are given out to be good, individuals have to first prove that they are fluent in the way they write by having to initially produce 10 fluent sample comments. This obviously meaning that the quality of the comments actually turn out to be good.
So the basic premise behind Postloop is to supply comments to blogs and give people the opportunity to write comments for money.
So now you're probably wondering what are the options available for sale right? I'll move onto that now.
==>Click Here To Access My FREE Make Money Online Guide!<==
---
POSTLOOP'S PRODUCT PACKAGES
There are, as I've already stated a couple times, 2 different sections to Postloop's functions, firstly I'm going to start of with the comments packages offered.
The value for a comment is calculated through the point system provided by Postloop. They have a variety of points based packages which of course vary in price depending on how many points you're asking for.
The packages you can purchase include:
$6 – 34 posts and 50 points

$11 – 68 posts 100 points

$16 – 101 posts 150 points

$23 – 169 posts 250 points and 25 bonus points

$45 – 338 posts 500 ponits and 30 bonus points 
These are all the packages available to you and in my opinion they are reasonably affordable to boot. They do look worthy of trying out and even if you find the comments aren't that good, in reality you'll only be losing 6 bucks which definitely isn't the end of the world.
The second part involves how you make money as a freelancer. Of course the first thing you'd need to do is sign up and be a competent writer to be accepted but, there is a little downside to actually doing it, the reasons to which I'll get back to in a bit.

---
HOW TO BECOME A COMMENTER WITHIN POSTLOOP
Being accepted should be pretty easy as long as you know how to write English to a good level. The way Postloop actually tests your ability to write English is in the form of 10 different sample comments.
The best way to get accepted as a member if you're serious about becoming one of Postloop's commenters, is by writing content which is around 4-5 sentences which is proofread by yourself and/or a grammer checker (grammerly).
As long as you can accomplish this you'll be fine and should easily become a member.
If you're just after purchasing the comments packages, you also have to sign up and you're good to go from there.
---
HOW MUCH CAN YOU MAKE AS A POSTLOOP COMMENTER
The amount of money  that you can actually make through the comments giving section is very limited for most people when they start off as the lowest rank member.
As a member who writes comments, you'll be given points for every comment you produce and these points are what will be exchanged for money later down the road.
The downside to being a commenter is that the value in dollars is very limited for you. As a new member you'll only be making $0.05 a day which means that you'd need to write 20 comments to even reach $1.
You might now be thinking now how it should be easy enough, I can write 20 comments easily but, you've also got to understand that you've got to write quality comments too.
This means that you'll likely write comments that are as in depth as your smaple comments which means they've got to be pretty good and in turn need to be proofread and so on.
Moreover, in order to write good comments that actually talk about the matter being discussed in the blog, you need to actually read the blog to a certain degree, meaning that you'll need to spend some more time in analysing the blog content to support your comment.
This to me suggests that generally it'll take around 5-10 minutes to write a decent comment. After stating all this, do you really think writing 20 comments for $1 is reasonable? 
Even if you do move up in ranks, the points you gain per comments might just equate to $0.12, although the rate is better it's far from being sufficient to make anything more than just pocket change.
If you enjoy writing comments and reading blogs, using Postloop may be a decent way to make the most out of your time or if you're just looking for comments on your blog, it's a service worth looking at however, as l someone who wants to make extra cash as a freelancer, I definitely don't think it's worth it.
Anyways, most people are probably curious about the quality of the content as opposed to the earning potential so I guess it's best I move on to that now.
There is a minimum threshold for paypal payments at $5 so you've got to put in a fair bit of work to actually cash the money out.


---
ARE THE COMMENTS PROVIDED ACTUALLY GOOD?
Well considering all the leg work that Postloop do before accepting a new member that is eligible to give comments, I do believe in general that the comments provided are genuinely good.
Of course there is bound to be instances where people give poor comments but, in those instances you can contact the Postloop team and they'll likely reseolve the issue.
All I can say is that they do provide some good quality comments for it's customers.
---
THE NOT SO GOOD THINGS
The Amount You Can Make is Limited
There's not many things that I can whole heartedly say is bad when talking about Postloop's services but, I do think that the earnings potential is highly limited.
Although it is possible to make money with Postloop, the amount that you make is very small, it starts at $0.05 per comment and can go as high as $0.12 for every comment you leave.
Some people may think that writing 1000 comments a day ro reach $50 is possible to do on a regular basis however, I can tell you for sure that writing quality comments isn't something that can be done in a minute. Most people will take 5-10 minutes to write quality content.
To write 1000 comments and reach the $50 dollar is likely to take around 83 hours and that's at the low end of the time needed. 
Even if you were a freak and could write 1 comment a minute, it'll still take you around 17 hours to do it. In terms of an hourly wage that is $2.94. 
Some individuals claim that they make around $5 a day writing comments for blogs on Postloop which is decent but certainly not the main attraction of Postloop in my eyes
The only reason as to why Postloop may be worth using is if you already read blogs anyways, in that case instead of making nothing by commenting, at least you get something out of it otherwise to me it isn't worth it, as a business or as a freelance job.
There are online businesses out there or freelance jobs with a much higher ROI than Posstloop so unless it's a hobby of yours to write comments, you should defo skip this element of tye services this company offers.
---
THE GOOD THINGS
It's Cheap
At 6 bucks for 34 posts, it's a resonably cheap resource to use if you struggle to get comments to your blogs or forums. Getting comments will have some good benefits from google which I'll get back to in a bit.
So yeah it's cheap so at the very least you're not breaking the bank trying to get people to comment on your blogs.
Quality Comments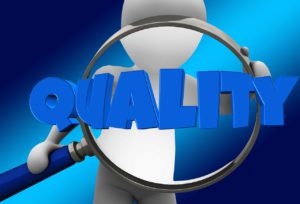 Considering all the precautions Postloop take, of course the quality of comments received will be of pretty high quality. This will look good for your website as a higher quality comment will make others who read your content be more inclined to be liked and new people will begin to trust what you have to say.
This box is also ticked so rest assured that the comments you receive will be of sufficient quality, if they aren't then you can just let the staff know and I'm sure they can work something out for you.
The Comments Help In Ranking Your Website Higher On Google
The good thing about comments besides making your website articles more trustworthy is that it also helps with your rankings within Google.
By receiving comments on your website, Google realises that your content must be better than other articles as it is getting more engagement from the readers. This in turn will help with your SEO rankings and ranking with your specific keyword as well.
Although it isn't absolutely necessary to have comments on your blog to rank well on Google, at the very least it'll give you a little boost and prove that your website is active and of course that should provide some credibility for you.
==>Click Here To Access My FREE Make Money Online Guide!<==
---
IS POSTLOOP IS NOT A SCAM?
The good news is that Postloop is a solid service and definitely not a scam. It's a very useful tool for bloggers that want to help rank their webaites higher in Google for keywords as well as help with the credibility of your blog. They provode solid comments as well as cheap pricing to boot.
It's definitely better than atomic profits or prifit with our sites.
As an extended resource for SEO, Postloop is a solid service to use however, using it as a way to make money is probably not worth it.
Unless you read blogs/ articles anyways and usually comment on any site you go to, Postloop will atleast make you a bit of money on top nonetheless, if you're trying to use it to make a decent amount of money daily, it's definitely not the place to go.
After all the amount you get paid per comment is only 5 cents as a newbie.
All in all it does appear that Postloop is a good service, it's just not a good place to go to if you really want to make money.
Instead I feel that it's beat accompanied with your own website through which you will have the potential to make a full time income.
---
MY PERSONAL RECOMMENDATION
I'd suggest you check out my personal recommendation if you want to make good money online, though I'll warn you right now, it isn't something through which money will come very easy.
It is nonetheless a great business model for the online space in my opinion and will go pretty well with Postloop as one of the resources to assist you.
So what is this method that I'm talking about?
This method I'm talking about is affiliate marketing. 
The reasons as to why I recommend it along side Postloop is because :
– There's a lot of potential to make money through it
– it is a legitimate method that has been working consistently and continues to grow as more businesses want individuals to promote products
– it is a very scalable business
– and because it is free to start up, no unnecessarily large start up funds needed.
The service I recommend is Wealthy Affiliate. It's free to sign up to and will get you set up and ready to start your affiliate marketing journey within minutes, as it did for me when I begun my journey.


If you have any questions that you would like to ask me regarding Postloop, feel free to do so in the comments section below and I will get back to you as soon as I can. If you have your own thoughts about Postloop and would like to talk about it, again feel free to do so in the comments below!
Thanks
Amhil