WELCOME TO MILD MATTERS OF MONEY
Welcome to Mild Matters of Money where. This is a website dedicated to helping people like you distinguish the good money making products from the bad, whether it be make money online courses, MLM's or even free to join Survey/Get Paid To (GPT) sites.
Of course in the process I intend to make a couple bucks too then again, wouldn't anyone when an opportunity like having your own blog is possible in this day age?
I'm sure most people would and the fact is most people actually can but, I'll get back to that in a little while. First I'll tell you a little about who I am and few of my successes within this online business market.
SO WHO IS AMHIL?
Drumroll please….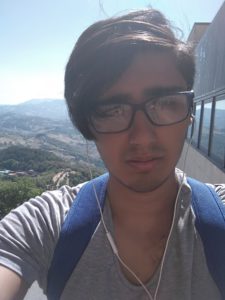 That's me, that's Amhil. Just an FYI it is a slightly older pic (before I grew a beard) but that is 100% me.
I know it makes me come across as an adventurous fellow and I guess I can be (sometimes) but, the truth is I'm kind of lazy and quite honestly I don't really like going on hikes.
If you're curious as to where I took that pic, it's from the peak of one of San Marino's mountainside tourist attraction… Well as far as I can remember that's is.
As for how old I am, I'm a 23 year old university graduate (I started this site when I was 21 and in the second of university all the way back in 2017) with a dream like many others in my position and of course through a ton of research and taking action (despite being lazy) I have to some extent really made this online biz pay me, although definitely not as I would personally like.
My journey online has been something like this famous quote I'm sure a lot of you know.
One small step for Amhil, One Giant Leap for Amhilkind…
Or something like that… I might be paraphrasing it a little (hahaha).
So, in general I'm just your average guy, I have access to the Internet (like most of you I'm sure) I have access to a computer and mobile phone (once again I'm sure you have access to at least one of these) and with these tools and one other resource in particular, I've managed to grow my online biz exponentially and in turn have made a pretty solid income online.
But, there is a caveat to all this.
Although I have made money online (roughly $6k+ as of when I'm writing this) I do have to be honest with you in saying that it did not come easy.
Throughout my entire journey attempting to get where I am right now I've had to write a ton, learn a lot and of course remain patient and consistent even in the face of adversity (in the form of Google algorithm updates and boy do they suck!).
Ultimately through this I've been able to generate around $1k from affiliate marketing side, which seems to be increasing every month in regards to both revenue and traffic to my site.
*below are a few screenshots of my earnings from this website*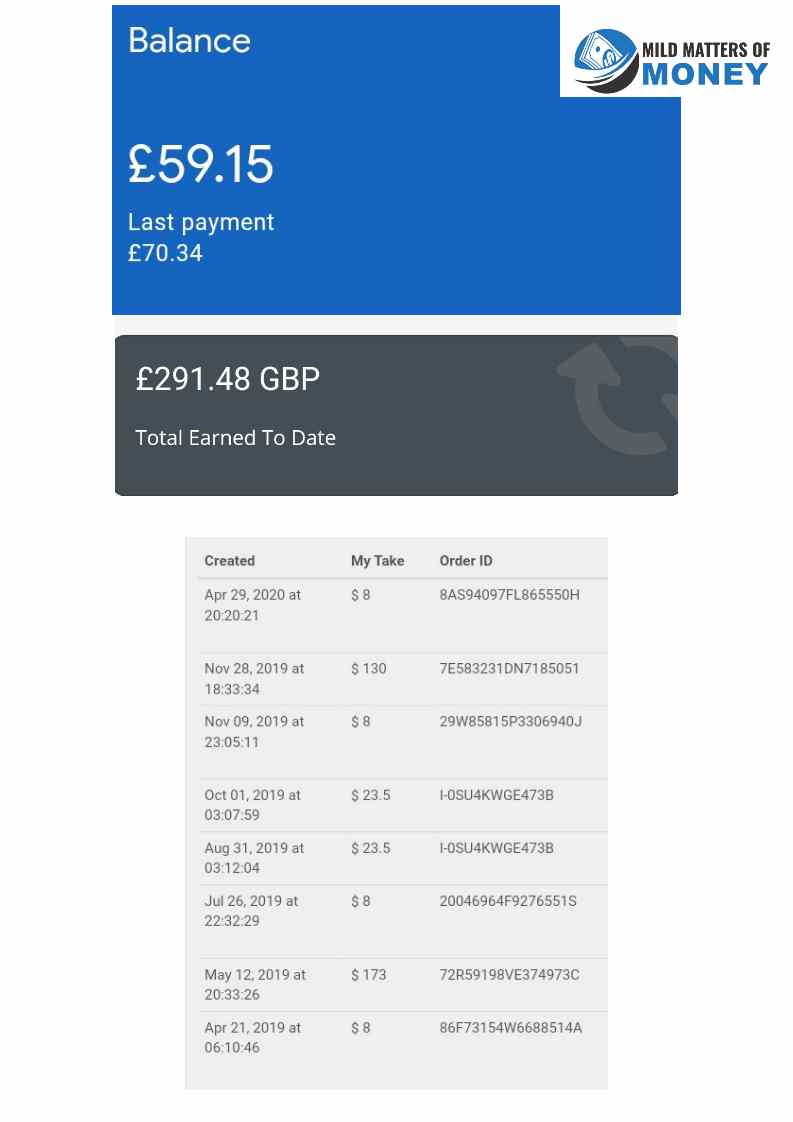 As for how I learnt affiliate marketing, it was through my #1 recommended affiliate program/ Internet marketing tool called Wealthy affiliate.
So, if you really want to utilise affiliate marketing to make money online, I'd highly suggest checking out Wealthy Affiliate. Not only has it taught me how to make money online but it has also taught many many others how to do the same too!
At least in the thousands, with quite a lot doing as good as me and many doing far better!
As for the other $5k+ that I've made (it's actually closer to $6k as I did make all of this with british bookmakers), that has come as a result of doing this kinda of gambling loophole thing called matched betting.
I know many individuals who've managed to make far more than I have through matched betting too (we're talking $50k+). in terms of it being quick and easy it is, I'd say that's it's by far the fastest way I've ever made money online.
Of course as is the law of the world, it's also quite limited too, in the sense that bookmakers will eventually gub your accounts (block your book maker accounts) which in turn will not allow you to benefit from the free bet offers.
This is the main reason why I had to stop matched betting.
As a whole, provided you can follow the strategies correctly and have a decent chunk of money to use in order to get those free bets, I don't see why you couldn't make $5k – $10k extra matched betting of not more.
Although I'm far from the most accomplished affiliate marketing guru in the market or the top of the top matched better, I do have results and I do know how to help you replicate these results which is one of the reasons why I created Mild Matters of Money.
Therefore, If you're curious about affiliate marketing and wanting to grow a profitable website/blog, Wealthy affiliate is genuinely the best place to go. If you want my mentorship to come along with that, you can find me on Wealthy affiliate, which you can access by clicking here. 
That's about everything I want to cover so, if you're serious about making money online following the affiliate marketing blueprint, you know what to do!
Otherwise, if you want to contact me personally regarding any other matter, don't be afraid to reach out using the email address below.
All the best,
Amhil
mildmattersofmoney.com
Contact Us 
Email : mildmattersofmoney@gmail.com