To put it bluntly Zija International technically is not a scam but, the business model itself has a very low upside if you want a truly business. Less than 1% of all members will ever make $1k+ per month whilst the majority will never even break even.
Of course as is the case with any business, MLM or otherwise, the true outcome will be based on an individuals work ethic but, when the MLM system of recruiting others under a pyramid like structure is used, I'm always very suspicious of any opportunity offered by said company.
I'll dig deeper into why I'm not too fond of Zija's business opportunity so, if you're interested continue reading.
---
PRODUCT NAME: Zija International
OWNER/S: Kenneth E Brailsford
TYPE OF PRODUCT: Health and Wellness MLM
PRICE: $41.90 for membership fee + Distributor Kits (Price range from $330 to $1320 – OPTIONAL)
SUMMARY: Zija International is a health and wellness MLM that focuses on superfoods and recruitment to help their distributors make money through a binary system.
Although the superfoods they sell can be decent products, they're extremely over priced, setting you back around $330 a month if you want to be eligible for their compensation plan, recruiting just isn't easy and the fact it's an MLM also means there's probably a less than 1% chance you'll be making $1000+ through Zija.
FINAL RATING: 1.8/5
RECOMMENDED: NO


---
WHAT IS ZIJA INTERNATIONAL?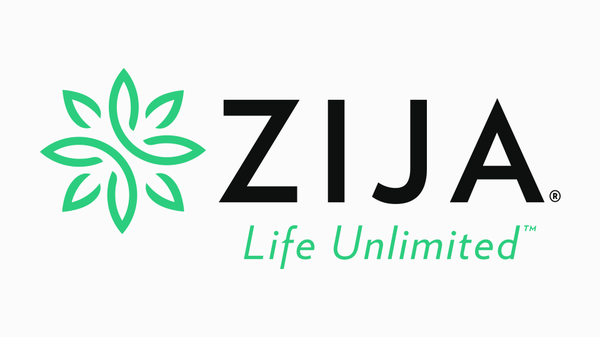 Zija International is a MLM company founded by Kenneth E Brailsford in the year 2005. It is a company focused within the health and wellness area mainly focusing on superfoods and the nutrients they may provide for their customers.
The company has 150 total employees across all of its locations and reportedly generates $81.82+ million in annual revenue.
These numbers don't hold very much substance in terms of profit margin but it does show Zija as being a potential 9 figure company.
It's also worth noting that isagenix recently bought Zija which is another massive MLM in the health and wellness industry
So what are these superfood products that they sell to their customers?
==>Click Here To Access My FREE Make Money Online Guide!<==
---
 ZIJA'S PRODUCT LINE
Zija have 4 different products that they sell. These products are: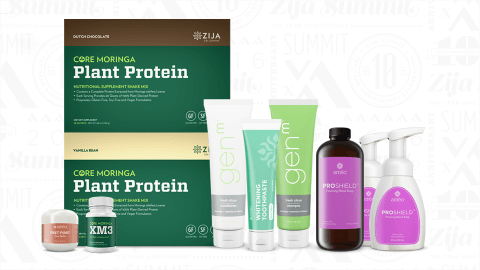 Weight Management
Liquid Nutritional
Energy and Performance
Skin Care. 
Most of these have a superfood ingredient called moringa. Moringa is a substance that is very nutrient for it's consumers. It has 17 times more calcium than milk and 12 times more vitamin c than orange.
So having such a substance within their products must mean that there should be some positive benefits to their products right?
I'll get to that right now.
Do You Want To Make A Full Time Income Just As Many Have Been Doing For Decades, If So Check Out My #1 Recommendation
---
ARE THE PRODUCTS ACTUALLY GOOD?
So are these products any good? I've done a little research on them and this is what I found.
I found out that the thoughts on the products themselves were a mixed bag
In terms of the positive sides, within BBB customers such as Joan B who has said the products have positively affected her health and Jerry M who also feels the same having used the products for 8 years now.
In terms of the negatives, Gina M said that after drinking one packet of Zija's ripstix hydrate, her 81 year old mother suffered really negative effects due to the high sodium within it. After wards she felt that the products aren't safe for the elderly as it may skyrocket their blood pressure.
Other individuals such as MZ and R. D. felt as if they were being taken advantage of with their autoshipping of products and insanely overpriced stuff. MZ for example was recommended to purchase $600 of autoshipping products monthly as the reps recommended it would help with his illness.
This definitely isn't a good look for Zija from what I found.
That's why I feel that the products Zija promotes are a rather mixed bag whilst some of their reps are sleazy and take advantage of people in crappy situations and other cases customers genuinely enjoyed the products

---
HOW DO YOU MAKE MONEY THROUGH ZIJA
As is the case with most MLM companies, there are 2 ways that you should be able to make money through Zija International.
1. You make retail sales and garner a commission for every sale you make
2. You make commissions through recruitments and other incentives and bonuses within the structure
---
HOW TO GET STARTED
The first thing you'll need to do to get started with Zija is to sign up as a distributor through their sign up page. After that you'll need to deal with their sign up fees and any other mandatory fees.
The initial enrollment also known as the IR enrollment fee will cost you $41.90. Within this enrolment package, you will obviously become an official distributor but, you will also receive a distributor kit, representative forms for recruitment and brochures.
There are also other kits you could purchase which will likely be put in autoship format. These kits range from $330 to $1,320. 
Clearly they aren't something you could call affordable.
Are You Tired Of Working For A Boss? If So Why Not Take Your Job Into Your Hands And Work For No One But Yourself… If You Want To Do This Check Out My #1 Recommendation 
---
COMPENSATION STRUCTURE
Zija uses a very common structure among MLM companies called the binary structure. This structure basically means that you can only have 2 direct referrals below you and each referral after that can only have 2 directs too.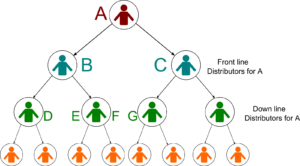 This is unlike a unilevel structure where you can have an unlimited amount of referrals directly beneath you.
Zija has multiple ways through which you can get paid through their compensation plan  however, to be eligible to make any money distributors need:
1. To have atleast 1 recruit in their left and right wings of the binary structure 
2. And to have the 2 members be subscribed to Zija's autoship scheme
As long as you have these conditions accomplished you will be eligible for the following plans:
1. Retail Commissions
These are direct sales you make on your own. You can purchase the products they offer at wholesale value and sell them off at the retail price and make the difference in profits.
2. First Order Bonus 
This is a bonus you earn once you've recruited a distributor directly and they've made their first purchase. You can make up to $100  for this bonus
3. Builder Bonus 
This is a bonus you receive only if you're a qualified active distributor. How this bonus works is once one of your distributors also achieves builder /qualified active distributor status, you can be eligible for up to another $100 bonus.
4. Volume Order Rebate 
How this bonus works is if you're a qualified distributor, as long as you purchase 250pv worth of products within a 4 week period, you'll be eligible for a 10% rebate on them. Also if your direct referral purchases 260pv within 4 weeks too, you will also be eligible for 10% rebate from them too.
5. Team Commissions 
This is obviously how most compensation plans sell you on the idea of joining the MLM company and it works like so. As long as you're a qualified distributor, you'll be able to make money through this method.
How you make money through this is a 15% commission on the PV that each of your legs generate. You'll have the ability to make upto a maximum of $10k for each leg.
There are a few other ways to make money through their compensation plan but, they're probably not worth mentioning as it's highly unlikely that you'll really ever reach even the maximum money for each leg. However, if you're interested in the other methods check out the video below.

---
THE NOT SO GOOD THINGS
Expensive Products
The kits cost you a minimum of $330 at the wholesale price. Considering you only get 6 items for this package and that you will need to have an autoship in order to have the 250pv minimum to be eligible for the compensation plan, this could hurt you in the long run.
Just at the wholesale price alone you'll be paying over 50 bucks for each product. You got to ask yourself what's stopping people from just going into amazon and finding cheaper superfoods with the moringa herb in them than Zija's products.
But regardless of any customers you may or may not have, the burden of $330 in autoship every month definitely won't appear cheap to you.
Recruitment Is Not Easy 
As you should know, MLM companies including Zija have the necessity of recruiting people to actually make good money. Most of the times MLM's play the recruiting aspect off lightly but the reality is that it isn't as simple as it looks.
In Zija's case they express to you within their compensation plan how you could potentially make $10k a week once you get really good however, to do so you would need your downline recruits to purchase a whole lot of stock from Zija themselves.
Moreover, beyond that to even be eligible for that maximum $10k weekly you'd need to  become one their higher ranking members which just means more recruiting for you.
Most people tend to go to their friends or family to join underneath them. In the long run this probably will cause tons of problems, especially if the company is a scam or just not a very effective method for you recruits to make money, so then how would you recruit others?
That is why I believe unless you're genuinely good at recruitment, it's highly unlikely you'll get anywhere good with Zija or any other MLM company for that matter.
No Income Disclosure Statement 
I couldn't find an income disclosure statement from Zija but, from what I know from other MLM such as LuLaroe, Isagenix and Xyngular, most people genuinely aren't making a decent income with MLM's in general.
In fact the majority of people are making a massive loss with them and I believe that Zija probably isn't too different.
From what I have learnt from the other MLM businesses is that usually more that 95% fail or are making a loss every month whilst in most cases only the top 1% are the ones making anything decent, decent being around $1000+ a month.
These figures don't seem too impressive to me and is a tell tale sign that it's highly unlikely you'll succeed with Zija or any MLM for that matter. Of course if you have a massive email list or are just amazing at recruiting, the odds will probably appear different for you but for the average person, there's really only 1% chance you'll come out on top.

---
THE GOOD THINGS
Moringa Is A Good Herb
The fact they use this herb within there products is something you could regard as a good thing as it's a very nutritious ingredient.
It's scientifically proven to be pretty good for you so there's not much to hate about it to be honest.
==>Click Here To Access My FREE Make Money Online Guide!<==
---
IS ZIJA INTERNATIONAL A PYRAMID SCHEME/SCAM
No Zija International is not a pyramid scheme nor a scam, it is a legitimate MLM that has some decent products within their line. The Moringa herb makes their products a lot more appealing as it is a very nutritious ingredient however, I'd still say there are a lot more reasons to avoid Zija than to join them.
Firstly the products are overpriced and will in the long run cost you a fortune to upkeep and sell. Not to mention that if customers do a bit of digging they could find other superfoods with Moringa contained in them for a lot less.
But the major reason in my eyes as to why you should pass up in Zija is because it focuses quite a bit on recruitment and this method has been proven through other MLM's to not be a very effective way to generate income, in fact in reality only the top 1% are making anything decent within any MLM business.
For these reasons I recommend you look elsewhere if you really want to start generating money and living on your own terms.
---
MY PERSONAL RECOMMENDATION
I personally will always recommend against using a MLM business model to make money, not because you can't make money through it (you totally can) but, the system has always seemed shady to myself and is kinda synonymous with the likes of a pyramid scheme or scams (MOBE and Digital altitude).
Instead I prefer working with something created through ones own means and is ultimately dependent on yourself and your work ethic alone.
This method I'm talking about is affiliate marketing. 
The reasons as to why I recommend it over MLM based structures are because
– there is no need to recruit constantly
– it is a legitimate method that has been working consistently and continues to grow as more businesses want individuals to promote products
– and because it is free to start up, no unnecessarily large start up funds needed.
The service I recommend is Wealthy Affiliate. It's free to sign up to and will get you set up and ready to start your affiliate marketing journey within minutes, as it did for me when I begun my journey.
If you have any questions that you would like to ask me regarding Zija International , feel free to do so in the comments section below and I will get back to you as soon as I can. If you have your own thoughts about Zija International and would like to talk about it, again feel free to do so in the comments below!
Thanks
Amhil