It's likely that you have come across Nucerity through an email list, on social media or got it recommended by a friend or family member.
Welcome to my Nucerity International review!
Maybe they've told you about how the product line is good and can both make you more beautiful and make you richer at the same time.
Or how if you sign up as one of their referrals you'll benefit financially through it.
First and foremost I must commend you for actually doing a bit of extra research before committing to buying into Nucerity. For all you could have known, the product line and it's entire money making could be a scam so I commend you putting yout head down and doing some research of your own.
To be completely transparent with you, I am not personally associated with Nucerity so I can assure you that I won't attempt to sell you anything, unless of course it's worth investing in.
What I do aim to do is provide you with an unbiased 3rd party look at Nucerity that will hopefully help you make the correct decision in the end.
---
PRODUCT NAME: Nucerity International
OWNER/S: David Dillingham, Richard Jaenicke & Lonnie McKinney (founded in 2008)
TYPE OF PRODUCT: Skincare & Wellness MLM Company
PRICE: $59/year + $120/month autoship
SUMMARY: Nucerity is a decent MLM and has some decent elements to it such as their products being clinically tested and the fact they aren't a scam or pyramid scheme gives them better overall appearance. However, their are a few drawbacks such as the expensive yearly up keep, overpriced products and their reliance on warm recruitment which makes this MLM at best an average experience.
FINAL RATING: 2/5
RECOMMENDED: NO
---
WHAT IS NUCERITY?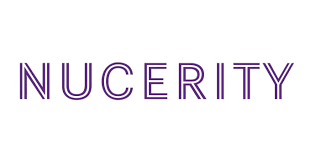 If you're looking to get involved with Nucerity the first thing you'd want to know is what it is.
Nucerity is a skincare and wellnes MLM company founded in 2008 by David Dillingham, Richard Jaenicke & Lonnie McKinney with the purpose of creating products that work and a company that gives people the opportunity to make money selling these products.
Moreover,although Nucerity is its own company, it is also subsidiary or I guess you could say sister company to another MLM company called ARRIX Holdings.
Nucerity is essentially just the skin section of that company.
As they are a company that are associated with skincare and wellness their whole business model reflects that. Nucerity states that "They are focused on  inspiring and empowering people to look, feel and live better lives through their products and the business"
I definitely can't argue with their purpose but at the same time you also cant argue against how generic it is too.
All that being said, it's well and good having such a purpose so in order to reach such levels they'll need to have a decent product line right?
==>Click Here To Access My FREE Make Money Online Guide!<==
---
NUCERITY'S PRODUCT LINE
Nucerity is health and wellness MLM company so it's product obviously reflects this.
Something I found to be a little wierd about their product line is that there are only 10 products that Nucerity actually sell. This can be looked as both a positive a negative thing.
One negative you can take from this is that with the limited options you're given, you may find yourself in situation where you won't be able to recommend anything, which may hinder your profits.
On the other hand, if you look at it from the positive point of view you can argue that the smaller number of products manufactured means that maybe the quality and care taken into making them may be higher.
I'll cover if the products are worth it in a bit but first, what is Nucerity's product line?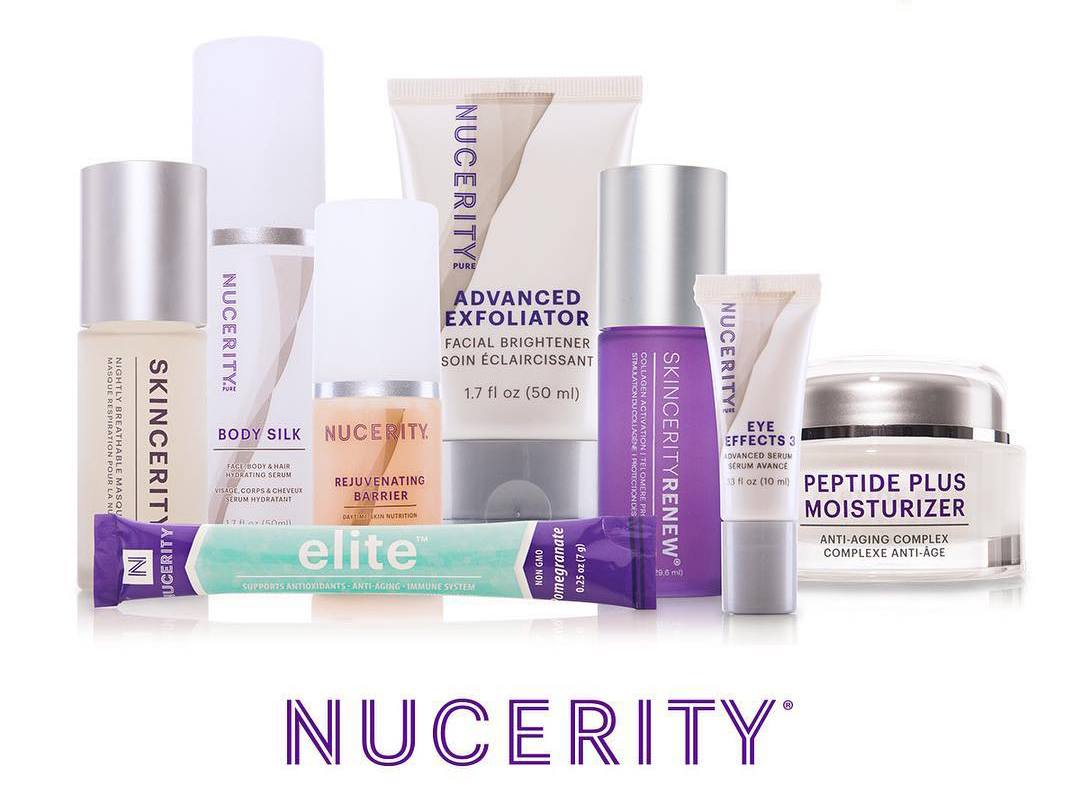 Skincerity (Flagship Product) : This is Nucerity's flagship which uses the patneted " Breathable Barrier® technology" which supposedly aims to use the body's own moisture to rehydrate and rejuvanate your skin.
Elite: This is the nutritional line within Nucerity's product and has the aim to support antioxidants, anti aging and the immune system.
Rejuvenating Barrier: This product is a supposedly "perfect" hydrating item to be used under makeup. This is so when makeup is applied it is applied evenly.
Body Oil: It is unique combination of oils and nutrients to hydrate your skin. It is also meant to have good protection against harsh environmental conditions throughout the day as well as relieves dry and sensitive skin.
Eye Effects: This product aims to provide anti-aging effects the area around the eye, more specifically it aims to nurture dark circles, under eye puffiness and fine lines around the eyes.
Advanced Exfoliator: This product is used to brighten the tone and texture of your face as well as to rejuvenate any dry skin on body such as on your elbows, knees etc.
This is just a breif breakdown of the products Nucerity offer, if you eant to get a more detailed look at what they have to offer click here

---
ARE THE PRODUCTS WITHIN NUCERITY ACTUALLY ANY GOOD?
Before promoting any product, you at the very least would want to know if the products actually work and if they're worth selling to friends or strangers.
Of course the better the product, the better your chances of actually profiting in a positive way right?
As I've already stated a while back, I do not actually own any of Nucerity's products or have tried them out personally so what information I have of the product will be of someone else's perspective so…
Are the products any good?
In the post by consumer health digest they say that the product, in this case skincerity, is described as an average product.
Average doesn't seem like a good deal especially considering how highly Nucerity praises there own products, I guess this can also be down to the fact that Nucerity obviously have their own bias on their products.
Along with being average it also charges 65 bucks. I'm not sure if you're on the same page as I am but that seems a little expensive…
This is similar with most other MLM companies that sell their own skincare products, for instance another company called Isagenix also promote their own fairly decent skincare goods and they are similarly over priced.
If you decise a buy of your own digging in the Nucerity's product line, its likely you'll come across other cheaper products with similar if not the same quality.
This doesn't mean that the products are necessarily horrible, it simply means that once you take the prices into consideration, in my opinion it just doesn't seem worth it.
==> If You'd Rather Invest In Something That Won't Involve You Dealing With Customers, Check Out My #1Recommendation <==
---
HOW DO YOU MAKE MONEY THROUGH THE PRODUCT
As is the case with prettymuch all MLM companies, there are 2 ways to make money
1. You can earn commissions for every retail sale you make
2. You can also make commissions through recruitment and from your downline.
Of course these are also the manner through which you make money in Nucerity too.
As I've mentioned already, I do think that the prices of the products are slightly overpriced but, if you guys know anything about selling on the Internet, it isn't necessarily harder to sell expensive products over their cheaper counterparts.
So this means that you should still be fine selling the product line, if you've tried them yourself and genuinely like the products, it should probably be even easier to recommend them.
The recruitment aspect may be a little bit of a pain though especially when you take into account that for some reason Nucerity want you to use warm recruitment to get people to be in your downline.
Anyways, If you're still interested in joining Nucerity, I'll outline how you can get started in the next section…
---
HOW TO GET STARTED
To become a part of Nucerity's business you'll need to first complete the following 3 steps
STEP 1 ENROLL
To become a part of Nucerity, the first thing you've got to do is enrol, which will actually set you back $59. This is because you need to purchase a starter kit. In regards to what you'll get within the starter kit these are the following things:
– A personalised website with a complete ordering and a fulfillment system in place. This will basically be the hub you send customers to, so that they can buy Nucerity's products through your website and in turn make a profit.
– And you get acces to virtual office system for a year.
In order to keep the office system active every year, you will need to also part with $59 on a yearly basis. I can't say that this is a bad price because hosting can be expensive, even more so than 59 bucks but whether or not it's worth it over building your own website by yourself, debatable.
In general I don't think it's too bad a price, there are other MLM companies that charge 10 times this anyways, enrolling is just the first step….
STEP 2 ACTIVATE 
The starter kit may provide you with the structure to sell the products through but, to actually activate your membership and sell Nucerity's products you'll need to purchase at least 100 CV (commission volume) worth of products.
There are 3 main packages you choose from
– Combination Package $800
– Builder Package $800
– Business Package $450
The starter kit and yearly fee  are minor expenses in comparison to this. As you can see this is where the expenditure really kicks in and is also where a lot of people may think against joining.
If you're required to re stock and continously purchase these packages and if you're not making any profits, these fees could really effect you badly.
After activating there is still one more step you have to take before completing your registration…
STEP 3 QUALIFY AND REMAIN ACTIVE 
As this is an MLM company, in order to fully qualify for commission you will need to recruit atleast 2 people under you to make any money.
Moreover, you will also need to generate at least 100 PV every month, which is around $120 a month, this will likely be a pretty difficult thing to up keep for most people but, if you still are up for taking up these financial burdens, you'll probably want to know how their compensation plan work…
Tired Of MLM's… Try This Instead
---
NUCERITY'S COMPENSATION STRUCTURE
Nucerity utilises a structure called the binary structure, this is a MLM structure where you will have have 2 downlines working for you and through who you will get commissions.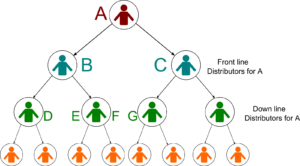 In order to actually get paid through your referrals will need to have atleast 2 members working in your downline, this is a structure that a lot of MLM companies use so if you know anything about MLM's you've probably heard of this.
In Nucerity's compensation plan, I've learnt that there are 10 ways through which you can earn through them, these are the 10 methods:
Retail Profits
Preferred Customer Profits
First Order Bonus
Start Bonus
Team Volume Commissions
Team Commission Matching Bonus
Mentor Bonus
Bulk Order Bonus
Additional Income Centers
Diamond Rewards
The fact Nucerity have so many different ways to actually make make money through should be a clear indication that the compensation plan is pretty technical and convaluted.
But, if you're thinking about joining you'll probably want to know everything about their compensation plan so instead of just reading a paragraph on it, as most of us are more attuned to visual learning, I feel it's better if you just check out the video below.


---
THE NOT SO GOOD THINGS
As there are some good things about Nucerity, there are equally a number of not so good things about it.  These are a few things that I do not necessarily like abou Nucerity.
Warm Recruiting 
Nucerity are keen on you recruiting through warm recruitment tactics, this means that they want you do recruit 1 on 1, maybe family members or close friends.
Although it's not compulsory to do this, the fact that Nucerity regards this as their primary method of recruit does insinuate to its members that they should do it.
Warm recruitment is risky because if a company is poor it could negatively effect your relationship with them, are you willing to take such a risk with Nucerity?
I recommend that you be wary of recruiting in this manner with any MLM but, in the end of the day the balls in your court, go about recruitment how you will.
A Possible Pyramid Scheme 
Nucerity primary method is to making money is through recruitment and your downlines, which explains why they are wanting you to recruit members.
I know that it hasnt officially been taken down like MOBE and Digital Altitude, two MLM's that actually turned out to be pyramid schemes but pushing recruitment over retail sales is a sign that could mean that Nucerity is a possible pyramid scheme.
Although I'm sure that for the moment it isnt.
Expensive Upkeep
The initial costs such as the startup cost and the costs to keep the website up and running aren't too expensive but, when you factor the packages you need to buy to actually be eligible for commissions as well as the $120 monthly fee you need to somehow generate or pay by yourself to remain active.
This will obviously set you back a ton of money and won't be vwry cheap at all to upkeep.
It will cost you $1949.00 at the bare minimum to run an account with Nucerity in your first year and a further $1499 for the following years.
This is a pretty expensive fee for an MLM business if you ask me.
My #1 Recommendation Is Free To Start Up And Has Potential To Make A Full Time Income… Why Not Try It Out! 
Most People Will Likely Fail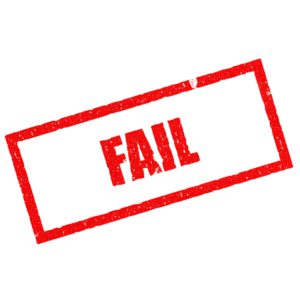 I've not got any numbers to back this up as I couldn't find an income disclosure statement but let's be real for a sec, do you really think that considering upkeep costs and the binary structure most people succeed or even breakeven?
Yeah, most people probably don't. Yes of course there are the few people out there who are making a full time living doing this but, in reality these people are likely to have a massive downline where recruits are essentially making all their money for them who are trying really hard to keep their side a float.
Even if Nucerity is to be an above average MLM company, I just can't see the majority of people who sign up to it actually become successful.


---
THE GOOD THINGS
The Products Are Patented And Clinically Tested
This may give a little bit of comfort in knowing that Nucerity's products are patented and clinically tested. This is a positive as at the very least they've done their best to provide you with a solid product.
It may be true that most MLM's in the health and wellness sector tend to claim that they've clinically tested their products but that won't obviously mean that every thing that is solid will be perfect.
As for as I know the products haven't caused any issues so this can be taken as a positive, in face value at the very least.
30 Day Money Back Guarantee 
This is always a cool think to add, I always think that a business should have some kind of refund policy so it's nice to see that Nucerity have one.
==>Click Here To Access My FREE Make Money Online Guide!<==
---
IS THE PRODUCT A PYRAMID SCHEME/SCAM
No I do not believe that Nucerity is a scam, the products may be over priced and the options are definitely limited but as a whole the products and the businesses being run isn't something I would call a scam.
I can't also say that it's a pyramid scheme as firstly it hasn't been made official and because the products provided aren't "bad" per say.
However I can see why some would consider it a pyramid scheme but for the moment I don't think it's become a full on pyramid scheme yet.
Even though I don't associate Nucerity with being a scam or pyramid scheme, I still recommend against signing up to it.
Firstly it's too expensive and secondly because I don't think an MLM business is the best place to start making money online or offline…
---
MY PERSONAL RECOMMENDATION
I personally will always recommend against using a MLM business model to make money, not because you can't make money through it (you totally can) but, the system has always seemed shady to myself and is kinda synonymous with the likes of a pyramid scheme or scams (MOBE and Digital altitude).
Instead I prefer working with something created through ones own means and is ultimately dependent on yourself and your work ethic alone.
This method I'm talking about is affiliate marketing.
The reasons as to why I recommend it over MLM based structures are because
– there is no need to recruit constantly
– it is a legitimate method that has been working consistently and continues to grow as more businesses want individuals to promote products
– and because it is free to start up, no unnecessarily large start up funds needed.
The service I recommend is Wealthy Affiliate. It's free to sign up to and will get you set up and ready to start your affiliate marketing journey within minutes, as it did for me when I begun my journey.


If you have any questions that you would like to ask me regarding Nucerity, feel free to do so in the comments section below and will get back to you as soon as I can. If you have your own thoughts about Nucerity and would like to talk about it, again feel free to do so in the comments below!
Thanks
Amhil