It's likely that you have come across iMarketsLive through an email list, on social media or got it recommended by a friend or family member.
Is iMarketslive a scam?
First and foremost I must commend you for actually doing a bit of extra research before committing to joining iMarketsLive. For all you could have known, the product could be a major scam so the fact you're here right now, researching whether or not that's the case is a pretty smart move on your part.
To be fully transparent with you, I am personally not a member of iMarketsLive so I can assure you that I will not attempt to sell you it unless of course it's worth investing in.
What I will aim to do is provide you with an unbiased 3rd party look at iMarketsLive that will hopefully help you to make the best decision you can in the end.
---
PRODUCT NAME: iMarketsLive
OWNER/S: Group of Traders and Network Marketers. Christopher Terry (CEO)
TYPE OF PRODUCT: Forex trading MLM
PRICE: $195 one-time fee + $145 /month for Customer Platinum Subscription + $200 one-time fee + $150/month for IBO Platinum Subscription
SUMMARY: iMarketslive is a pretty decent forex trader training package but is a poor MLM company. Even though it is a decent forex trader training package, it is also pretty expensive to remain subscribed to with your first year bill accounting $1935. That's a lot of money to spend so, unless you don't mind those kind of expenses, it might he worth checking out. Otherwise, I recommend you look elsewhere for a cheaper alternative or a more reliable online business model.
FINAL RATING: 2/5
RECOMMENDED: NO
---
WHAT IS IMARKETSLIVE?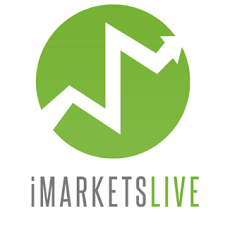 iMarketslive (also known as Mastery Academy) is a forex trading MLM company that was founded by a group of traders and network marketers. The current acting CEO of iMarketslive is Christopher Terry.
iMarketslive's purpose is to teach you about forex trading as well as help you to make money through their compensation plan. I'll get back to that in a bit but first, what are the training guides iMarketslive offer to you?
==>Click Here To Access My FREE Make Money Online Guide!<==
---
IMARKETSLIVE'S PRODUCTS
iMarketslive offers 1 product that has 4 different components to it, these components are the following:
1. FX Signals Live : This is a hands free system that runs on the "set and forget" it concept. It's a program that is meant to mirror the actions of other experts who make trades, in turn meaning you don't have to worry about trading at all.
2. Live Training Room : This section of the package involves live webinars. The CEO Christopher Terry runs these, he basically gives you pointers on how he conducts trades and why you should maybe implement them in your own trades too.
3. Harmonic Scanner : The harmonic scanner will help you identify patterns within the forex trading market so that you know when the right time will be to trade and won't be your best bet for a trade.
4.Training Education : Lastly the last area within iMarketslive's product is the training education section. The training section is where you'll learn from the library of content that iMarketslive have built up over the years.
As you can see the training seems to be somewhat decent and regularly updated but, whether or not it's actually good may be questionable. So that's why I did a little bit of research to see what people who actually paid for the tools thought about it.

---
ARE THE FOREX TRADING TOOLS ANY GOOD?
For the most part, I felt as if people liked the training, it's possible it could be a biased because they're spending quite a bit on it or maybe they genuinely like it. Here's what I found…
People have said that they genuinely like the training videos regarding the process of trading.
An individual's thoughts in BBB named kassandra said that the tools are a legitimate educational platform with tools to help you succeed you won't find elsewhere.
Another individual named Not-Happy said that the people within the company are non-licensed trainers so what they teach may be illegitimate.
Unifiedcustomsphotography said that he also found that the training of the trading is good but the MLM side of the business isn't something he likes.
From this information I've gathered that people do like the training but aren't really very well disposed to the MLM business model. A lot say that if you join iMarketslive, the training should be what you're looking to buy and not the opportunity to make money through the MLM structure.
Are You Tired Of Working For A Boss? If So Why Not Take Your Job Into Your Hands And Work For No One But Yourself… If You Want To Do This Check Out My #1 Recommendation
---
HOW DO YOU MAKE MONEY WITH IMARKETSLIVE?
As is the case with all MLM companies there are 2 ways that you can make money with them, iMarketslive being no exception.
1. You make retail sales and garner a commission for every sale you make
2. You make commissions through recruitments and other incentives and bonuses within the structure
iMarketslive also has the resources to help you of making money through trading stock too.
---
HOW TO GET STARTED
There are two packages you can purchase if you want to get involved with iMarketslive, they include the following:
1. Customer Platinum Package ($195 One-Time then $145 Per month)
This package includes:
– Autotrader
– Live Trading Room
– Harmonic Scanner 
– Trading Education 
2. IBO Platinum Package ($200 One-Time then $150 per month)
This package includes everything that the platinum package has as well ad the following:
– IBO Kit
– Commissions From The Compensation Plan
As can be seen, the prices for both packages are fairly similar and are definitely what I would describe as fairly expensive, costing you around $350 in the first month and $150 in recurring monthly payments. 
Other really expensive MLM companies to start up and upkeep include LuLaroe, Ds Domination, isagenix etc.
Of course depending on your success in trading in the stock market, these fees could be negligible but, that's only if your successful. The asking price of $150 every month is definitely not something I can say is cheap is something you'll really need to think about before jumping in.
Do You Want To Make A Full Time Income Just As Many Have Been Doing For Decades, If So Check Out My #1 Recommendation
---
COMPENSATION STRUCTURE
iMarketslive is a unilevel MLM company and it appears that it runs a 3×8 unilevel structure. This is similar to other MLM's I've reviewed such as Senegence and Xyngular
There are few ways that you can get paid through iMarketslive.
1. Recruitment Commissions 
The recruitment commissions are paid out in 4 different levels.
1. The first level i.e your personal referrals 30%
2. The Second Level 10%
3. The third level 5%
4. The fourth Level 5%
Although the matrix allows upto 8 levels deep, the recruitment commissions only pay to the 4th level which in my opinion doesn't look for a large majority of members as most people aren't likely to get the referrals until their 8th level anyways.
2. Residual Commissions
These are commission paid out from your downline. They payout structure for residual commissions works as so:S
1. Sponsor 2 affiliates – earn on levels 1 to 4 of the matrix
2. Sponsor 6 affiliates – earn on levels 5 to 6 of the matrix
3. Sponsor 9 affiliates – earn on level 7 of the matrix
4. Sponsor 12 affiliates – earn level 8 of the matrix
You'll get paid out 8% in commissions for each level when unlocked
For a more detailed look at the compensation plan check out this video.

---
THE NOT SO GOOD THINGS
Expensive Membership 
The membership costs from what I have found are a little bit expensive at at least $145 a month. If you include all the costs for 1 year you'd be looking to be spending…
$1935! 
That's a pretty big investment in your part and I'm sure if you want to learn trading, you could probably find a better course out there for a significantly smaller price of admission.
Recruiting Others Isn't Easy
The MLM aspect of the course requires you to recruit a lot of people. To the less informed the compensation plan does look like a pretty good deal and the supposed earning potential also seems bottomless however, recruiting is not an easy thing to do.
If you like recruitment and are genuinely good at it then this could be an alright opportunity for you however, if you aren't any good or just don't like recruiting, definitely stay away from iMarketslive because it isn't as easy as it looks.
Most People Will Fail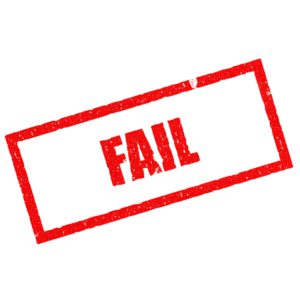 I couldn't find any direct information regarding iMarketslive's earnings statement but, from what I have learnt about MLM from other MLM based companies such as LuLaroe, Isagenix and Ds Domination is that most people fail.
I'm not talking around 80%, I'm talking about how it's likely that 99% of people involved in any kind of MLM company are really unlikely to make anything you could consider to be a decent sum (around $1000).
After weighing up your options, does an MLM's statistics prove to you that joining iMarketslive is a reasonable plan towards financial security. I personally don't think so… You may think differently.

---
THE GOOD THINGS
Stock Trading Training Is Good
I've found out that a lot of people who have invested in the training have genuinely found it to be good. They've generally praised the training and the tips that they learn.
However, for the most part they don't really care for the MLM section of iMarketslive. So I guess if you want to learn how to trade within the stock market, iMarketslive's might be suitable for you.
==>Click Here To Access My FREE Make Money Online Guide!<==
---
IS IMARKETSLIVE A PYRAMID SCHEME/SCAM
The good news is that iMarketslive is not a pyramid scheme or a scam. The training from what I have learnt is even somewhat decent so, if you want to learn about stock trading it might be good for you.
However, the training is also very expensive and the MLM aspect of the whole system is also something that is likely to lead in a massive failure rate for you and most people.
If you're looking to be a part of the MLM side of iMarketslive and nothing more, it's likely you won't even break even, on the other hand, if you're merely trying to learn how to forex trade, then it could be useful for you.
I personally wouldn't recommend it as there's probably cheaper training out there and  I feel that another business opportunity would be better but that's just my 2 cents.
---
MY PERSONAL RECOMMENDATION
I personally will always recommend against using a MLM business model to make money, not because you can't make money through it (you totally can) but, the system has always seemed shady to myself and is kinda synonymous with the likes of a pyramid scheme or scams (MOBE and Digital altitude).
Instead I prefer working with something created through ones own means and is ultimately dependent on yourself and your work ethic alone.
This method I'm talking about is affiliate marketing. 
The reasons as to why I recommend it over MLM based structures are because
– there is no need to recruit constantly
– it is a legitimate method that has been working consistently and continues to grow as more businesses want individuals to promote products
– and because it is free to start up, no unnecessarily large start up funds needed.
The service I recommend is Wealthy Affiliate. It's free to sign up to and will get you set up and ready to start your affiliate marketing journey within minutes, as it did for me when I begun my journey.

If you have any questions that you would like to ask me regarding iMarketslive, feel free to do so in the comments section below and I will get back to you as soon as I can. If you have your own thoughts about iMarketslive and would like to talk about it, again feel free to do so in the comments below!
Thanks
Amhil