It's likely that you have come across Javita through an email list, on social media or got it recommended by a friend or family member.
Is Javita a scam?
It looks a good deal right, drinking coffee, losing weight and making money at the same time. I know that a lot of people are avid coffee drinkers, afterall it wakes you up in the morning but the thought of selling it probably never came to mind right?
So now that you've seen what Javita it offers, the whole deal definitely looks at lot more appealing but, there's obviously a reason why you're here…
First and foremost I must commend you for actually doing a bit of extra research before committing to joining Javita. For all you could have known, the product could be a major scam so the fact you're here right now, researching whether or not that's the case is a pretty smart move on your part.
To be fully transparent with you, I am personally not a member of Javita so I can assure you that I will not attempt to sell you it unless of course it's worth investing in.
What I will aim to do is provide you with an unbiased 3rd party look at Javita that will hopefully help you to make the best decision you can in the end.
---
PRODUCT NAME: Javita
OWNER/S: Stan Cherelstein
TYPE OF PRODUCT: A Weight Loss Coffee Based MLM
PRICE: $99 + $599 to get the full compensation program + monthly autoships
SUMMARY: Javita is a coffee provider MLM business that has its ups and downs and is in my opinion a sub par business and money making opportunity. It has a fairly confusing compensation structure, its products don't work as advertised on in the Javita website and lastly the products are way too expensive, especially considering the fact it's coffee Javita are selling. I'd say that your money is better spent elsewhere, definetly give Javita a miss.
FINAL RATING: 2/5
RECOMMENDED: NO

---
WHAT IS JAVITA?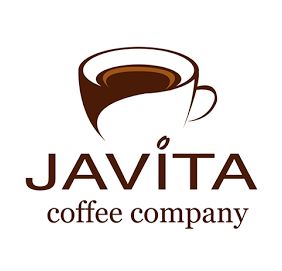 Javita is an MLM company that focuses on selling coffee/tea based products to its customers. It was found by Stan Cherelstein in 2004 and is actually a sister company to another health based MLM founded by the same person called Waiora.
Stan is a very experienced MLM businessman considering the he has to such companies both of which have been around for around one and a half decades… Yeah that's a long time.
So that's the basic premise behind Javita, it's a coffee selling MLM which gives away what its product line is but I still believe it's important for you to know what's offered if you're serious about joining.
==>Click Here To Access My FREE Make Money Online Guide!<==
---
JAVITA'S PRODUCT LINE
Javita sells a variety of coffee products which actually are mixed with supplements that are usually found within normal weight loss products, the products that they have within their stock include:

1. ActiveBlendz Products: These are Javita's fruit based drinks that are mainly made to quench your thirst and appetite ; provide you with some useful vitamins and minerals ; and in general support your overall health
2. Burn + Control: This is a coffee blend mixed with Yerba Nate and Garcinia Cambogia and is aimed to help boost your metabolism and deal with any cravings you may have throughout the day.
3. Energy + Mind: This coffee blend is mixed with antioxidants Gotu Kola and Bacopa Monnieri with the aim to have you be more alert, clear of mind in order to help you with your ability to learn/study.
4. Herbal Cleanse Tea: This tea blend aims to maintain/improve your digestive system to aid with weight loss.
5. Lean + Green: This specific product is a green tea sachet which aims to control your sugar levels and suppress your appetite.
These are the 5 products that Javita sell so that's that. Let's move onto a more pressing question now then I guess, as in are Javita's coffee blends any good, have they helped people as they're meant to do?

---
HOW GOOD ARE JAVITA'S PRODUCT?
If at this point you've felt that Javita's products are good and the opportunity offered seems pretty sound, I'm going to burst that bubble for a bit.
Although there are positive points regarding people's experience with Javita, some people have found that they're just not that good.
A quick search on their products on amazon would show that lots of people got ill, got upset stomachs using the products and instances where they didn't suffer any major negative side effects the appetite control expectation from the coffee didn't even seem to work.
Not only that just in terms of the quality alone it was described as tasting similar to just a normal instant coffee.
Okay maybe the last point isn't too big of a problem, it probably should be expected that coffee actually tastes like coffee but the other 2 points are definitely major drawbacks.
Regarding the illness/upset stomach you could probably assume that the clients ability to handle caffeine isn't too great, maybe they're new to drinking coffee (I doubt that to be honest).
However, just the fact that Javita's customers felt something like this isn't something to take lightly, through my research I've found that they put exotic herbs within their coffee blend, there's a possibility that the problem is how it's blended and not really to do with a weak caffeine tolerance.
On the other hand for those with a decent coffee tolerance, especially regarding the burn + control blend, the individuals who bought them found that they actually tasted pretty nice yet as discussed previously they still didn't usually do as described on the tin, you know as in help with your cravings and appetite control. A few people have seen results but it's not very consistent.
In general I'll say that their products are a mixed bag. In the end of the day it's still just coffee so if you class it as an instant coffee you should be fine with what it has to offer but at the price point of $78.99 for just the burn + control blend, I'd say it's a bit too pricey to be of a similar quality as instant coffee.
Do You Want To Make A Full Time Income Just As Many Have Been Doing For Decades, If So Chevk Out My #1 Recommendation
---
HOW DO YOU MAKE MONEY THROUGH THE PRODUCT
There are two ways to make money with pretty much every MLM out there and Javita is no exception, these two ways are :
1. You make retail sales and garner a commission for every sale you make
2. You make commissions through recruitments and other incentives and bonuses within the structure
---
HOW TO GET STARTED
To become a member with Javita and both the wholesale rights and full compensation plan you'll need to pay 2 separate fees.
1. You'll need to part with a one time fee of $99 to join Javita, this will also give you the ability to be a part of Javita's wholesale program
2. You'll need to part with another one time fee of $599 to be eligible for Javita's full compensation plan.
These fees are definetly quite expensive but they're also only one time fees so not really the worst joining fees out there (still pretty bad though) . However, where the costs will pile up is from the monthly products you'll need to purchase to keep your account active.
Learn How To Make A Full Time Income Online Using This Proven Method 
---
COMPENSATION STRUCTURE
Javita uses a unilevel MLM structure much like Senegence and Xyngular. Unlike those 2 however Javita's earning potential is capped at the 15th level and of course can have an infinitely wide number of people that may pay you as long as they are within the first 15 levels.
There are 10 ways through which Javita can pay you. I'm only going to outline a few of them:
1. Direct Sales 
This method to make money obviously revolves around you directly selling to your customer. You can do this in 2 ways. The first way is to purchase stock and sell them directly yourself. If you buy Javita's products at a wholesale price, you'll make profit that is the difference between your purchase and selling price.
The other method is to sell through your Javita website or by supplying your ID number to an individual planning on buying some coffee blends. In this manner you will make a 30% commission for everything you sell.
2. First Order Bonus
This is a bonus that is paid out weekly depending on whether one of your team members purchase a product in a given a week. There actually are three levels of products that are eligible for this bonus.
Silver Pack $299 – You'll make a $50 commission
Gold Pack $499 – You'll make a $100 commission
Platinum Pack $999 – You'll make a $250 commission
The packs are of course very expensive but as long as one of your recruits purchases one of these packages you'll be eligible for the one time bonus
3. Star Level Bonus
This is where things start to get a little confusing, essentially what this is is that once you've accumulated 1600pv, this is done by you recruiting 4 people who've purchased the gold package.
This must done within 30 days. Once you've achieved this, you will be eligible for $100 along with the other recruits as well as become a star level Javita member.
4. Team Development Infinity Bonus (TDI) 
In order to be eligible for the bonuses on this level you will need to have become a star level member. This is essentially a team commission kind of structure where members will have different ranks dictating how much in commissions you will receive from your downline.
In Javita there are 6 different ranks you can become with consultant being the lowest and Diamond being the highest.
That's just 4 ways you can get paid through Javita, in actuality Javita have a significantly longer compensation plan expanding to 10 different ways that Javita will pay out.
Much like Market America (another MLM company) this compensation plan ain't just a walk in the park to understand. I guess it's just how they do things but it's a lot to wrap your head around especially if you're serious about becoming a Javita distributor yourself.
If you want to learn of all 10 ways Javita's compensation plan can make you money check out the video below.

---
THE NOT SO GOOD THINGS
Confusing Compensation Plan
If you want to get far with any MLM company, the first thing you'll need to do is learn exactly how you'll make money through them. This is where the compensation plan comes in.
Some companies tend to have a pretty simple to understand plan whilst others are just crowded and pretty darn complicated to understand. I'm sure you can guess where Javita falls in this spectrum.
The whole compensation plan is definitely a chore to understand, you'll probably need to have multiple sittings to completely understand what's going on.
I'm sure as someone new you'd rather it be easy to understand yet Javita, a company that literally sells coffee is so much more complicated than other companies that have more than just 5 products available.
People Have Suffered Some Notable Side Effects 
I've already mentioned this before but there have been cases where individuals have gotten ill after using Javita's coffee blend.
This could all be because of the consumers inability to handle caffeine or the fact that their allergic to the herbs found within the product, either way if you're thinking of buying or even selling the product it's probably best to keep in mind these side effects as they may be a real problem for you and anyone seeking to buy from you.
The Coffees Perks Don't Actually Work
This is a pretty important thing of note. When conducting my research I found out that a lot of people are claiming that the supposed appetite perks that the coffee blends are meant to have aren't actually working.
Considering how much you're paying for the blend and the fact that people are buying them to help with their appetite don't actually get the benefits that they were told they were going to receive, isn't really a good thing for Javita even if the customers enjoy the taste of the coffee
The Coffee Is Really Expensive
I assume that the reason as to why the coffee beans are as expensive as they are is because of the perks that they offer. Even with the perks added on I still don't feel that the coffee are actually worth it so the fact that there is high likelihood that they may not work for people your trying to sell too kind of puts you in between a rock and a hard place.
As I've said even if the blend is delicious, without the perks is it even justifiable to be selling the coffee at the prices that they're going for?
I personally think no but in the end of the day you'll be making the call if you decide to move forward with Javita
No Income Disclosure Statement 
In my research I was unable to find an income disclosure statement for Javita. This probably means that they have something to hide and from my guess I'm assuming it's not what I would necessarily deem a good thing.
Usually what a income disclosure does is show us how well the members are doing as distributors, generally showcasing exactly how much an individual on averages is making a month.
Of course as Javita doesn't have an income disclosure statement, this only leads me to assume that most people are likely failing. This isn't really a suprise as quite a few MLM companies I have reviewed like Xyngular, Senegence, Isagenix, Nucerity, LuLaroe have shown that in general only 1% (usually less) of their members are making anything half decent.
I'm not talking full time income worthy but more like something at least around $1000+ decent. I believe that this is probably the case with Javita so, what this means is that if you do decide to move forward with this opportunity, I'm around 95% sure that you won't be making more than you're spending.

---
THE GOOD THINGS
Javita's Been Around For A While 
Javita has been a company that has been running for around 14 years now and in business terms that's essentially an eternity considering most businesses will be massively failing at this point or gone under.
This obviously points to the fact that Javita are probably doing something right and legal otherwise they probably would have been shut down a while back right?
People Do Actually Like Javita's Coffee
Despite he negative points I have regarding Javitas's product line, it actually seems like people are genuinely enjoying the taste of the coffee.
I don't know if they're reaping the supposed benefits of the coffee but atleast they are liking what they're drinking.
==>Click Here To Access My FREE Make Money Online Guide!<==
---
IS THE PRODUCT A PYRAMID SCHEME/SCAM
No Javita is neither a pyramid scheme nor a scam, it is actually a legitimate MLM company that is operating legally currently in the coffee space.
There are some good and bad points about Javita such as the confusing compensation plan and the good tasting but overly expensive and poor performance of the coffee blends.
I personally don't think it's a bad company but I also can't say that you should be jumping at the opportunity of joining Javita, in fact I'd advise you to avoid all MLM in general.
As an overall outlook on Javita I'd say it's an average company and probably a poor path to take if you want to make a side income or even a full income working for yourself.
---
MY PERSONAL RECOMMENDATION
I personally will always recommend against using a MLM business model to make money, not because you can't make money through it (you totally can) but, the system has always seemed shady to myself and is kinda synonymous with the likes of a pyramid scheme or scams (MOBE and Digital altitude).
Instead I prefer working with something created through ones own means and is ultimately dependent on yourself and your work ethic alone.
This method I'm talking about is affiliate marketing. 
The reasons as to why I recommend it over MLM based structures are because
– there is no need to recruit constantly
– it is a legitimate method that has been working consistently and continues to grow as more businesses want individuals to promote products
– and because it is free to start up, no unnecessarily large start up funds needed.
The service I recommend is Wealthy Affiliate. It's free to sign up to and will get you set up and ready to start your affiliate marketing journey within minutes, as it did for me when I begun my journey.

If you have any questions that you would like to ask me regarding Javita, feel free to do so in the comments section below and I will get back to you as soon as I can. If you have your own thoughts about Javita and would like to talk about it, again feel free to do so in the comments below!
Thanks
Amhil