It's likely that you have come across Optavia through an email list, on social media or got it recommended by a friend or family member.
Is Optavia a scam? The reasons why you're here is because you have want answers right so, that's what I'm going to provide for you within this Optavia review.
First and foremost I must commend you for actually doing a bit of extra research before committing to purchasing or joining Optavia. For all you could have known, Optavia may very well be a scam and rob you of your money so this review could help you find anything peculiar about it.
To be totally transparent with you I haven't used Optavia so I can assure you that I will not attempt to sell you on it unless of course it's worth investing in.
What I will aim to do is provide you with an unbiased 3rd party review of Optavia that will hopefully help you to make the correct decision in the end.
---
PRODUCT NAME: Optavia
OWNER/S: Dr. Wayne S. Andersen & Bradley T. Macdonald
TYPE OF PRODUCT: Health and wellness MLM
PRICE: $199 +$99/year + monthly autoship
SUMMARY: No Optavia is neither a pyramid scheme nor a scam, I'd say it's a pretty solid MLM company but it still does have its problems.
The fact you still need to be good at recruitment or sales to succeed, the really expensive products, the fake health coaches that Optavia promotes and the pretty darn low rate of success are all reasons why you may want to skip out on Optavia.
Although the credibility and longevity of the company and its parent company is solid, I personally wouldn't recommend it.
Of course, it's not necessarily a bad MLM to join so if you do decide to join, it's quite possible that it'll work out for you
FINAL RATING: 2/5
RECOMMENDED: NO


---
WHAT IS OPTAVIA?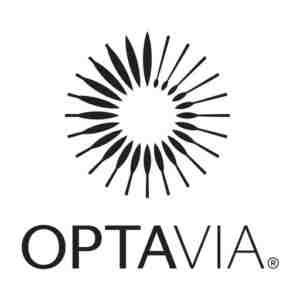 Optavia is a health and wellness MLM, with it's main focus being on weight loss meal replacement plans, founded by Dr. Wayne S. Andersen & Bradley T. Mcdonald in 2016/17. However, the truth is that Optavia is actually a rebranded name of another company name known as Take Shape For Life founded all the way back in around 2003.
What this essentially means is that Optavia and Take Shape For Life are one in the same, for example if you type the older name into Google, you'll actually be redirected to Optavia.
The main reason (as far as I can tell) is so that Optavia can become more of an independent company from Medifast (the parent company) as opposed to being a part of Medifast like Take Shape For Life was. Medifast is actually also a pretty established company having been around since the 1980's.
Just so you know, I've reviewed a lot of MLM's on this website such as :
Which is why I do think my opinions and judgement on a good or a bad MLM is pretty solid
==>Click Here To Get Access To My FREE Make Money Online Guide!<==
---
OPTAVIA'S PRODUCT LINE.
Optavia's main line products consist of meal replacements plans. If you don't know what replacement plans actually aim to do, they essentially substitute solid foods for food that'll mostly aim to help with your weight loss whilst also providing you with all the good nutrients your body needs.
Some meal replacement plans that Optavia offers include :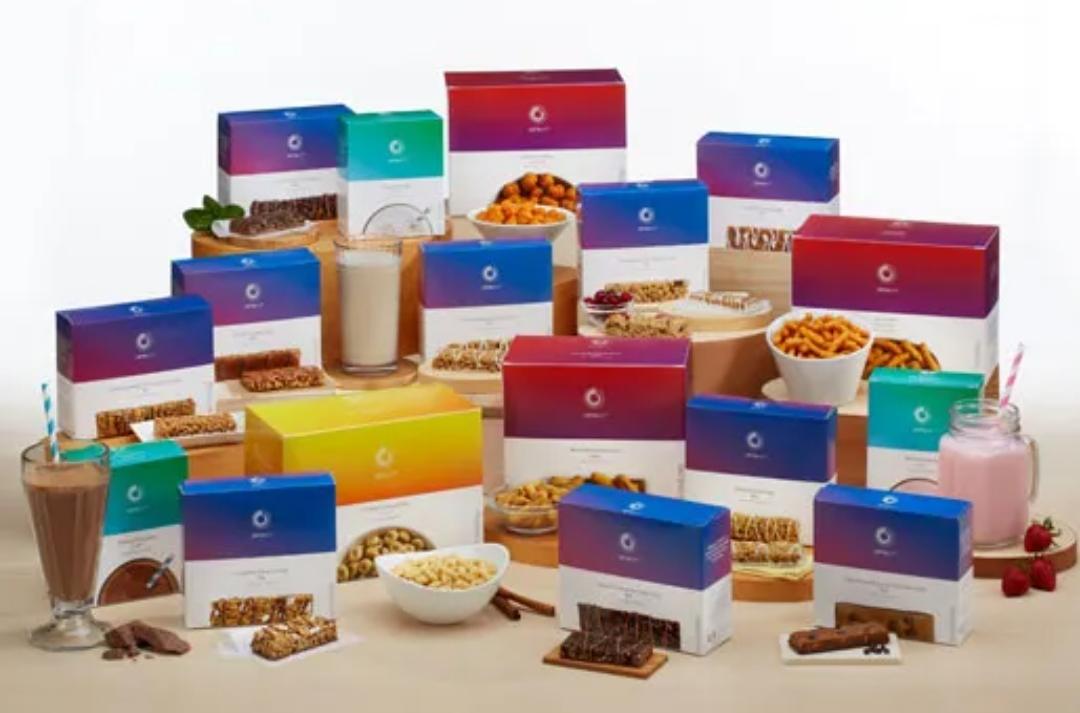 Shakes
Bars
Brownies
Healthy pancakes
Soups
Mac & Cheese etc.
Optavia actually refer to their meal replacement plans as fuelings and they offer around 60 or so difference fuelings. The health benefits that these fuelings or meal replacement plans include are :
High quality proteins that help retain lean muscle mass
Probiotic which support digestive health
High in fiber, low in carbohydrates & sugar
Contains 20% of your daily vitamins & minerals
No artificial colours, flavours, sweeteners or preservations
Gluten-Free
Non-GMO
Optavia also claims that all of their plans are backed by science but, having seen these claims from so many other health and wellness companies out there, it's best that you take these claims with a grain of salt.
You'll also be given access to a guide written by Dr. Wayne Scott Anderson, known as Habits of health system, which is a basic guide that provides information on changing your eating habits and lifestyle to benefit long-term health. Basically your run of the mill generic guide
Along with meal replacement plans and the guide, as a customer you'll be given access to the coaching and community system offered.
Coaching
Optavia say that you'll be given access to a health coach that'll help you to remain accountable for your weight loss regime and what not.
However, the truth is that these health coaches are actually independent distributors for the company meaning that they're not real health coaches.
Yeah they do technically have more knowledge than you, at least in regards to the products that Optavia sell but, they're not really legitimate health coaches, their main purpose is to try and sell you more products so that they can make more in the end after all.
Of course, there is the potential that some coaches are genuinely knowledgeable but, for the most part, their main goal is to sell you more Optavia products and not be a nutritional coach of any sort because they're not really paid for doing that.
Community
The community aims to offer you support and instructions to keep you on top of things with your weight loss goals as well as offer meetings and events for members.
The community is probably one of the better elements of Optavia as it does have a few useful perks such as the whole accountability stuff.
Do You Want To Make A Full Time Income Online Just As Many Have Been Doing For Decades, If So Check Out My #1 Recommendation
---
WHAT DO CONSUMERS THINK OF OPTAVIA'S PRODUCTS?
From what I could find, within consumer affairs it does seem like the overall consensus on Optavia is kind of a mixed bag.
Some individuals genuinely do like the products and have found them to be solid although there are people who can't bear the taste either.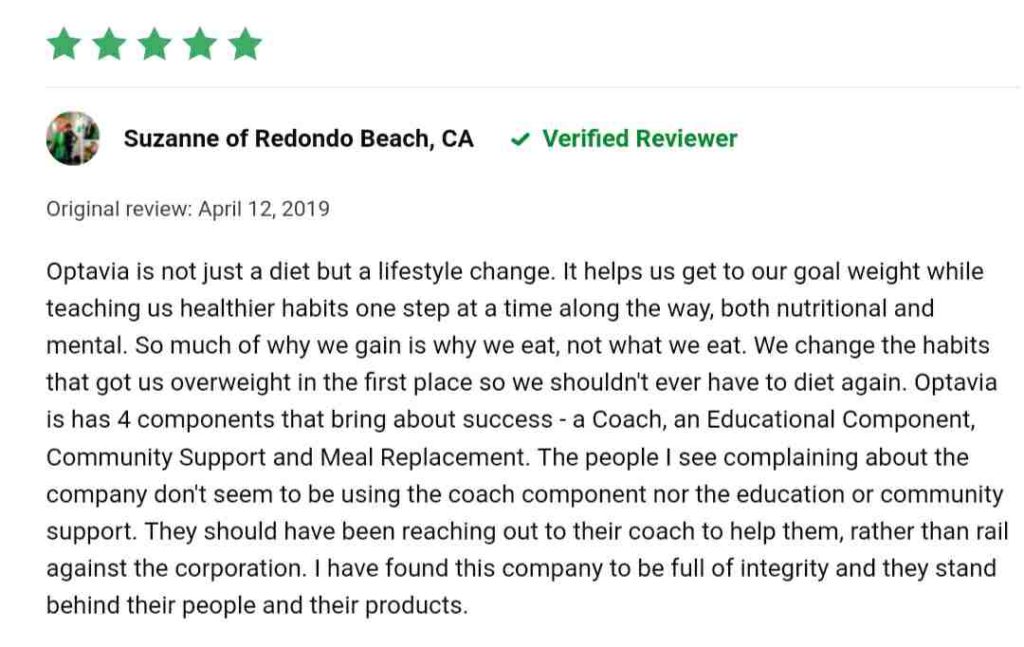 However, people have also suffered some negative side effects due to the consumption of the product over extended periods of time.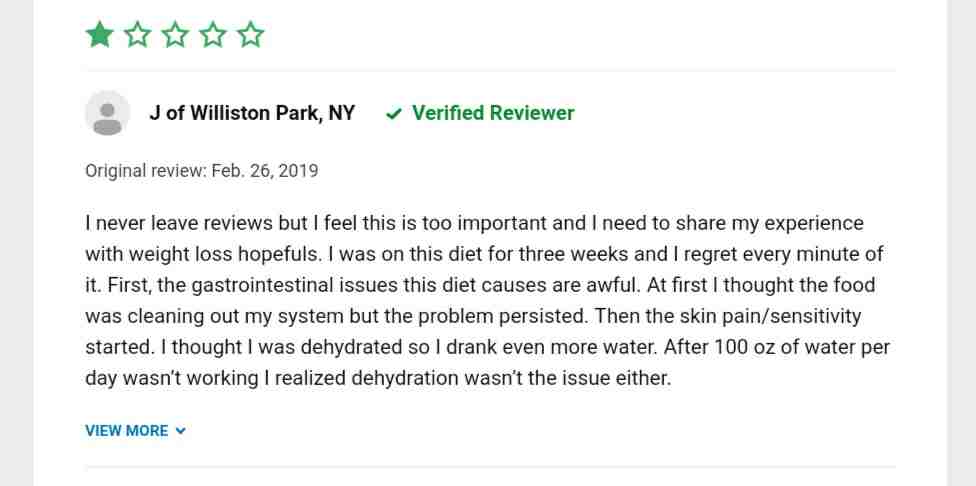 There are also issues regarding the payments which is another concerning thing regarding Optavia.

All in all, the products are a mixed bag, consumers do find them to work but the issues with payments as well as the really expensive cost for the programs just aren't a very good look for the company.
---
HOW DO YOU MAKE MONEY THROUGH OPTAVIA?
As it's an MLM company you'd normally expect Optavia to have a pretty typical structure where you can make money by either making direct sales or by recruiting new distributors into your downline team however, this isn't how Optavia works.
It uses a very unique compensation plan that uses a bunch of different methods to make money which, although pretty similar to your typical MLM, is actually a little different. I'll explain it in a bit but first if you're serious about becoming a distributor, you probably want to know how to get started right?
If you want to get started with Optavia you'll need to purchase a Health Coach Business Kit at $199, this kit will give you access to a few different resources and training to assist with your business. After buying this kit, which is compulsory, you'll be given the title of a health coach.
You will also need to renew your membership yearly, which will set you back another $99 whilst you also need to deal with a monthly autoship fee, which is more than likely to cost you quite a bit as well. It's probably going to ultimately cost a similar amount to how much the average MLM costs to operate, which is probably around $1k for the year
This essentially reveals that health coaches for Optavia aren't genuine coaches because it's super easy to become one.
Are You Tired Of Working For A Boss? If So Why Not Take Your Job Into Your Hands And Work For No One But Yourself… If You Want To Do This Check Out My #1 Recommendation 
---
COMPENSATION STRUCTURE
Optavia's compensation plan outlines 3 difference ways to make money which includes :
Health Coach Income : This is the commissions you make for the total sales your downline generates on a monthly basis and not from just the act of purely recruiting. This also means that you will actually need to recruit members who are actually good at sales which, I guess is good because Optavia doesn't ask you to recruit just for the sake of it but, it also means success is definitely going to be harder to achieve unless you recruit a lot anyways.
Business Coach Income : The better you get at managing your downline and eventually the more you help other health coaches in building their teams, the more benefits you'll receive from Optavia. For example you can get paid extra bonuses and commissions for helping other health coaches reach higher ranks within the company.
Business Leader Income :  The is income that you'll make once you've achieved the rank of Regional Director and one of your downline members becomes an Executive Director. Of course if you manage to do this, Optavia will compensate you for your efforts.
So essentially the earning structure within Optavia is first build a team that actually generates sales, then you become a health coach who helps other coaches before you finally get to a level where you've managed to develop and assist your downline members in achieving a leadership level and ultimately be compensated further.
It's not necessarily the most special of compensation plans out there but, from what I've gathered here is that mindless recruiting isn't going to help you succeed, although recruitment is still a very important component to achieving monetary success with Optavia.
Anyways, I think its best you check out the compensation plan yourself, especially if you're serious about becoming a distributor so I would highly recommend reading the plan by clicking here.

---
THE NOT SO GOOD THINGS
You Will Still Need To Do A Lot Of Recruitment
Although I do respect the fact that Optavia doesn't actually put an insane amount on emphasis on recruitment by providing you with bonuses for every person that you bring in, the fact of the matter is that recruitment is still very importance to actually finding success with the company.
I'd argue and say that the fact the your commissions are based on how well you coaches in your downline team judged on the number of sales that they generate, will make it a lot harder to find success with Optavia.
Of course the element where your success is both dependant on how much you and your referral wants it as opposed to them constantly buying stuff to stay eligible for the compensation plan (although this is still necessary), essentially operating like a pyramid scheme where money is made through recruitment, does make Optavia seem like a decent MLM.
Nevertheless, you will still need to do a lot of recruiting as well as personally coaching your downline team to make them competent sellers or if you're not very good at sales yourself, you'll probably need to work on that element yourself before you may start seeing some success.
The bottom line is that recruitment will ultimately be the reason why you either make it or lose.
The Products Are Really Expensive
This is a major problem for you and your customers. Although Optavia do sell their fuelings separately, it's quite likely you'll be pushed to buy one of their health programs and these programs are far from being cheap.
These kits that are sold can cost anywhere from $300 – $500 and as they're also a monthly package, clients will probably need to buy them every month or for at least a few months. These prices are obviously very expensive, it's surely going to be tough making sales for programs this expensive let alone constant sales.
So yeah, the very expensive products may become a problem for you in the future although it could also be a good way for you to earn money if you're really good at sales because of the high ticket nature of them.
The "Health Coaches" Aren't Real Health Coaches
The health coaches aren't actually real coaches. Pretty much anyone can become an Optavia health coach as long as they buy the $199 kit.
So the advice that you'll be receiving from your health coach, if you decide to buy one of the packages, isn't going to be information from someone who is legitimately a health, weight loss or nutritional expert even if they may have some solid knowledge.
What I'm saying is that you shouldn't trust the information your coach gives you blindly, blind faith in your health coach could potentially be detrimental to your health or weight loss.
Do keep this in mind if you decide you want to try out a product.
Most People Are Failing
Although I could not find the actual documentation for Optavia's income statement, there is a post on reddit which, broadly shows how much every individual within Optavia is earning and it doesn't look very good for the company.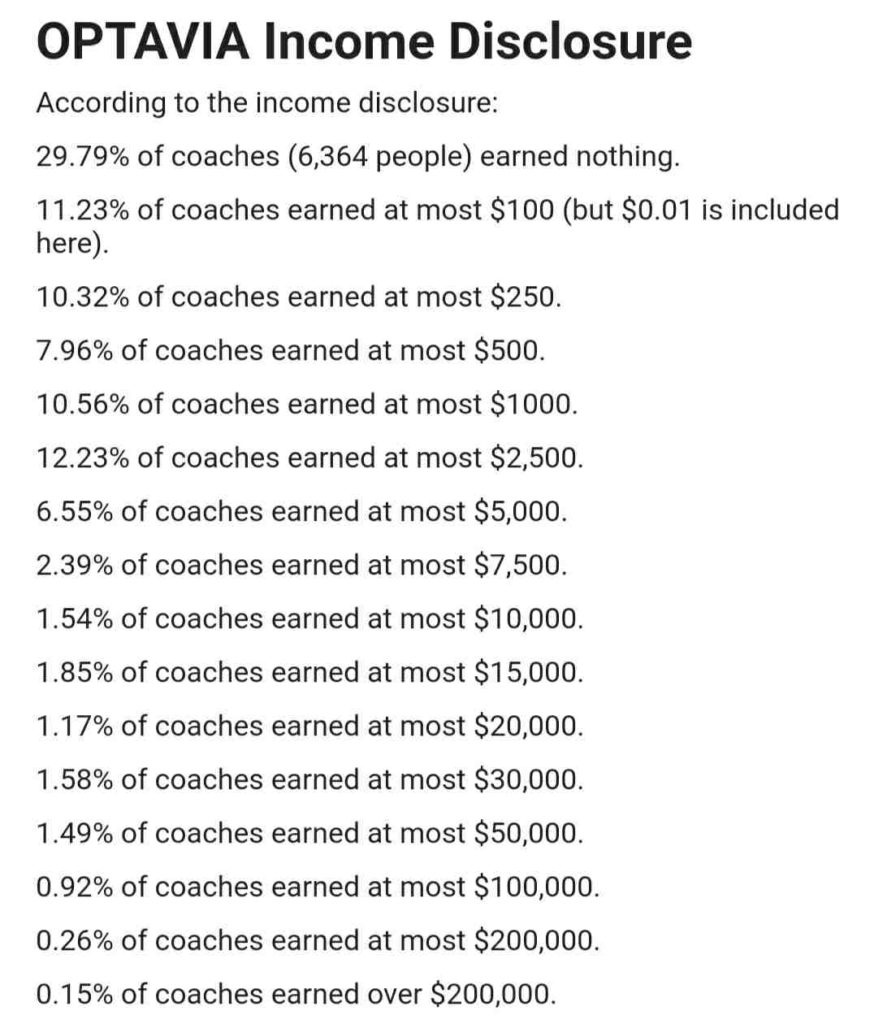 Roughly around 10% of all members, at most, made $10k in 2017 whilst only around 5% at most made a full time income at around $20k a year. Bare in mind that these figures aren't really the most accurate but, what it does show is that the majority aren't doing well with Optavia.
In fact it shows that just under 30% of all members weren't even able to earn a single penny which, when you subtract the 15k consultants who actually made money results in 6364 not making a single penny as a "health coach".
These numbers obviously aren't very positive but then again, I'm not too surprised as figures like these are quite common in MLM industry.


---
THE GOOD THINGS
It Has A Pretty Deep Background
The company behind it, Medifast is actually a pretty reputable company, having been around since 1980 and Optavia also being called a different name before in 2003 which is still technically Optavia but without the old name of Take Shape For Life makes Optavia pretty reputable too.
This longevity that Optavia's parent company has as well as it's own longevity, do add quite a bit of credibility to the Optavia in my perspective.
30 Day Money Back Guarantee 
The 30 day money back guarantee is also nice because it actually enables you to get your money back if you don't like what's being sold or like the taste and what not which is always a nice touch.
==>Click Here To Get Access To My FREE Make Money Online Guide!<==
---
IS OPTAVIA A PYRAMID SCHEME/SCAM?
No Optavia is neither a pyramid scheme nor a scam, I'd say it's a pretty solid MLM company but, it still does have its problems.
The fact you still need to be good at recruitment or sales to succeed, the really expensive products, the fake health coaches that Optavia promotes and the pretty darn low rate of success are all reasons why you may want to skip out on Optavia.
Although the credibility and longevity of the company and its parent company is solid, I personally wouldn't recommend it.
Of course, it's not necessarily a bad MLM to join so if you do decide to join, it's quite possible that it'll work out for you.
---
HOW I MAKE MONEY ONLINE
Although MLM's have created its fair share of millionaires over the years, more often than not when it comes to training newbies and teaching them how to succeed in the biz, they tend to be very lacklustre…
This is why so many people tend to fail!
Therefore, personally I would suggest you look into creating your own brand, particularly through a website, whilst ultimately getting involved in my #1 money making method online as a result.
If you're curious as to what my #1 make money online method online is, it's affiliate marketing!
By having your own website and essentially driving targeted traffic to it, not only can you sell whatever MLM product you want, it's also possible to sell other products too without even purchasing stock.
By doing this not only would you make extra commission per sale but you also won't need to worry about fulfilling orders for customers and dealing with their potential complaints!
I've personally made over $100 in a day as a result of implementing affiliate marketing to my online business!

Here's a screenshot of one specific payment
Others have made way more than me but, the fact of the matter is that it works, which is why I would highly recommend you look into it.
If you're intrigued by the potential of affiliate marketing, I've put together a very in-depth guide diving into what affiliate marketing is, how long it takes to make your first bit of income along with how to effectively grow your online business and maintain its income.
==>Click Here To Gain Access To My Free Affiliates Marketing <==
If you have any questions that you would like to ask me regarding Optavia, feel free to do so in the comments section below and I will get back to you as soon as I can. If you have your own thoughts about Optavia and would like to talk about it, again feel free to do so in the comments below!
Thanks
Amhil