It's likely that you have come across Bellame through an email list, on social media or got it recommended by a friend or family member.
Is Bellame a scam? The reasons why you're here is because you have want answers right so, that's what I'm going to provide for you within this Bellame review.
First and foremost I must commend you for actually doing a bit of extra research before committing to joining Bellame. For all you could have known, the product could be a major scam so the fact you're here right now, researching whether or not that's the case is a pretty smart move on your part.
To be fully transparent with you, I am personally not a member of Bellame so I can assure you that I will not attempt to sell you it unless of course it's worth investing in.
What I will aim to do is provide you with an unbiased 3rd party look at Bellame that will hopefully help you to make the best decision you can in the end.
---
PRODUCT NAME: Bellame
OWNER/S: Melissa and Scott Thompson
TYPE OF PRODUCT: Beauty MLM
PRICE: $99 + $300 for 3 months and 100pv/month every other month (minimum)
SUMMARY: Bellame is fairly new and it doesn't appear to show any clear signs of being a pyramid scheme or a scam but, this doesn't mean there aren't a few inherently bad things about it which may not make it the best or even the most cost effective business to invest in.
If you decide to join, do keep in mind that you may be required to invest thousands in your first month due to the expensive products, which of course will make them difficult to sell.
Recruitment will also play a big role in your success with the company so, if you're not good at this or aren't willing to invest in training to help you out, this could prove to be another problem.
Lastly the success rate is likely to be abysmal as more or less every other MLM company, have about 5% of all members making $1k a month so, this is yet another point that doesn't make it, in my eyes at least, a great business opportunity to pursue.
FINAL RATING: 1.5/5
RECOMMENDED: NO

---
WHAT IS BELLAME?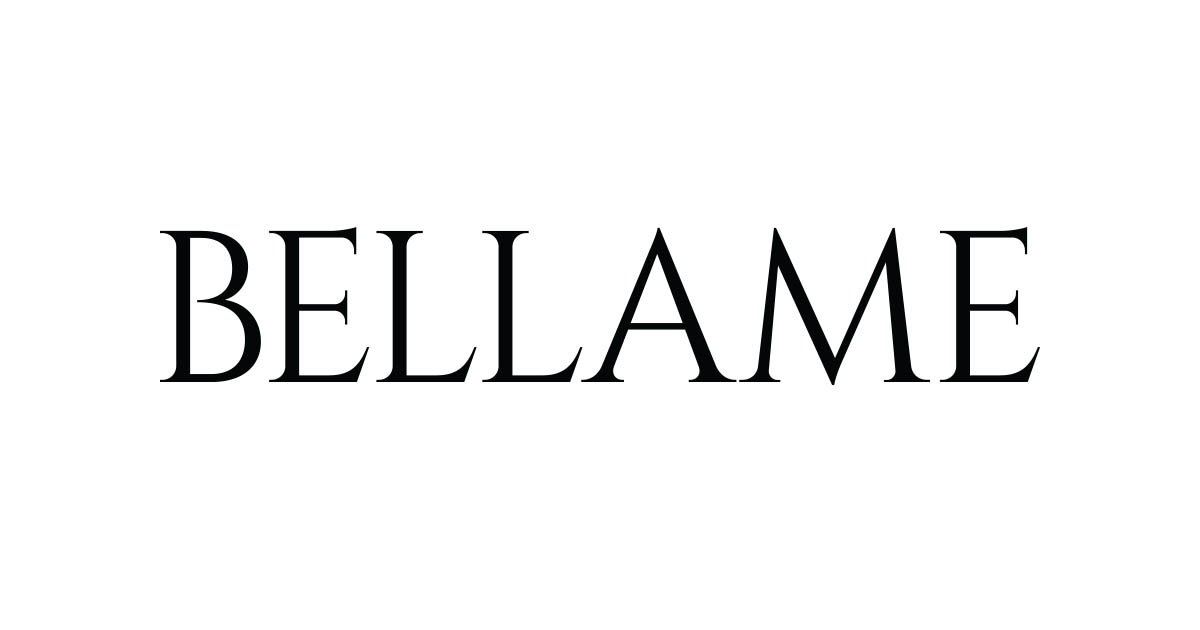 Bellame is yet another beauty based MLM system only released about a few years ago in December 2017. This isn't a niche that I've found to be overly saturated in the MLM scene (in other markets it's obviously super competitive) but, it definitely does have some stiff competition when you look into Senegence, Mary Kay and the likes of Avon.
Bellame's founders are Melissa and Scott Thompson. Melissa is someone who's worked in the MLM industry for around 20 years, starting in the year 1999. She's hopped between a lot of companies working for the likes of Avon, shaklee, belcorp, mana and even for her husband, Scott's, lead generation company, Astoria Company which started up in 2019
After working for her husbands company for around a year or so, they both decided to start up their own beauty company which is where Bellame was of course formed.
So, there's no denying Melissa is well versed when it comes to working within a MLM and how they generally function and with her husbands roughly decade or so experience in marketing, on the surface level, the founders do seem competent ambassadors and CEO's.
Throughout the rest of this review I'll breakdown some of the core components to the company such as it's compensation plan, the products it sells, how to get started and whether it's an opportunity worth pursuing.
==>Click Here To Get Access To My FREE Make Money Online Guide!<==
---
BELLAME PRODUCT LINE
From what I've seen of Bellame's products, I can't say that I see anything special about them. Of course they do say that their products are "ultra luxurious products packed with powerhouse, clinical grade ingredients". I don't know anything about these claims being true but, at the very least I do like the minimalist design of the packaging.
It's claimed that the products don't have harsh ingredients mixed into the products such as parabeans and phataplates. These ingredients are what's commonly put into your typical shampoo, moisturises and so on.
You can take the lack of admission of these ingredients as you will. I personally don't think having or not having them is going to cause too much of an issue anyways.
As for what products Bellame sell, they include the following :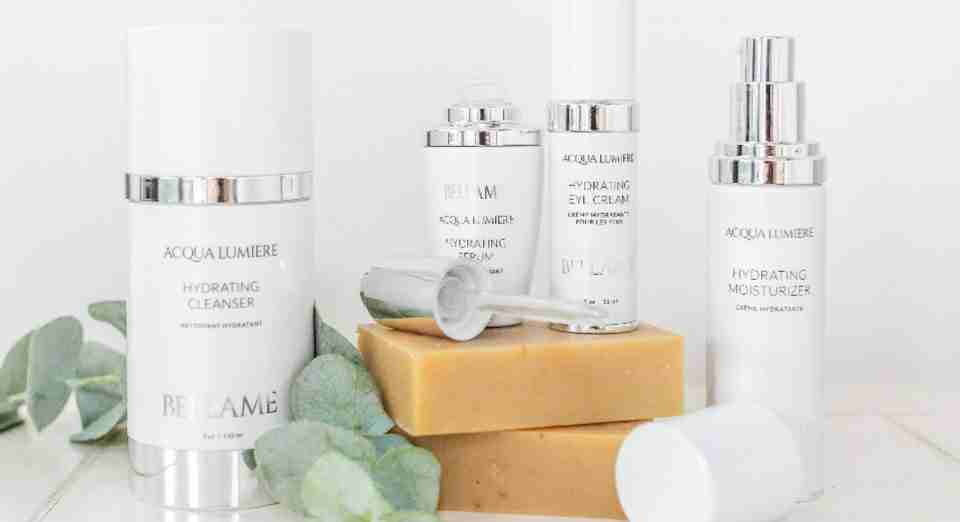 Hydrating Cleanser : ($48 or $43.20 with Beauty Passport)
Hydrating Eye Cream : ($68 or $61.20 with Beauty Passport)
Hydrating Moisturiser : ($78 or $70.20 with Beauty Passport)
Hydrating Serum : ($88 or $79.20 with Beauty Passport)
Lip Gloss : ($27 or $24.30 with Beauty Passport)
Cleanse And Renew Duo ( $119) and more
If you want to check out the company's full product library yourself, click here.
Discover How I Made $173 Through A Single Sale Using This Online Business Model, Click Here To Read How I Did It! 
---
HOW DO YOU MAKE MONEY THROUGH BELLAME?
As is the case with pretty much all MLM businesses there are 2 ways to make money with them, Bellame being no exception.
1. The first method is by directly selling the product to other individuals and in return make a commission for the sales
2. You make money through your recruits and downline, by getting residual income by following and meeting certain criteria as well as make money through bonuses and incentives due to meeting company set goals.
---
HOW TO GET STARTED
If you want to join Bellame, you'll need $99 for an Influencer Kit. If you also want to add a product pack to the mix whilst paying for your membership, that'll set you back another $45.50 or $197.60.
Bellame claim that if you decide to purchase a product pack whilst getting your Influencer kit, the rates at which you buy the product packs (which are stated above) are subsequent to a 35% discount which means you can make around about 35% more profits from the bundled packs.
As for how you qualify for the residual commissions present in the compensation plan, as a beginner rank (which is a partner) you'll need to generate $300 in retail orders over a rolling three month period as well as maintain, at the very least, 100pv worth of orders every month afterwards.
This means that in the beginning you'll likely need to pay for the majority of the retail sales on your own to remain a partner. Say you're able to maybe make $100 of sales every month when you start out (which is roughly $100pv I believe), the smallest amount you'd need to pay to remain a members for a year is $699, which let's be real isn't going to be very likely, there's a much higher chance that you'll be paying more than this.
I'd guess that most wouldn't even be able to generate many sales in the beginning purely because there isn't any training to show them the way to succeed with Bellame. At the top end of the investment you'll likely be spending around $1k a month although this can shrink if you're capable enough to make consistent sales.
However, I doubt the first or even your second year will profitable without some kind of traffic generating website or paid for ads. (if you want to learn how to build such a website you can check out the training provided by #1 recommendation.)

---
COMPENSATION STRUCTURE
Bellame has a fairly detailed and comprehensive compensation structure. If you're interested in the opportunity, it's imperative that you learn this otherwise you might catch yourself being hard done by the lack of actual knowledge as a distributor.
Firstly, like most other MLM's there's a ranking system to Bellame.
There are 8 ranks in total with the first rank being a partner rank where you have to maintain a $300 retail sales rollover for 3 months, Senior Partner, Executive Partner, Director, Senior Director, Executive Director, Diamond Director and the highest rank being Platinum Executive Director where you must recruit and maintain at least six Directors, maintain 500 PV and 3000 GV/Month and $125,000 in total monthly downline sales volume.
PV stands for personal volume which means the sales volume generated by sales to retail customers and from your own order and GV stands for group volume which is sales volume generated in a unilevel team leg, up until a Director ranked member is found in that leg.
Lastly, the total monthly volume is is the PV sum total of every directly and indirectly recruited Partner placed into a Bellame member's unilevel team.
Achieving the higher ranks does look difficult when you consider all the technical stuff but, I can tell you now that the incentives for reaching these ranks are designed to be great.
In order to qualify for the incentives, as is typical among MLM's, you've got to figure out how to be really good at recruiting and achieve these ranks to make the most out of being a Bellame distributor.
As for the ways that you can make money with Bellame, there are 4 different ways and they include :
Retail Commissions : This is the commission you make for every sale you generate. The base commission starts at 25% and can go as high as 40% if the requirements mentioned in the compensation plan are met. There's also the ability to get discounts for Bellame's products through the beauty passport discount. This can be achieved by becoming a preferred customer, which allows for a 10% discount on orders above $50. The commissions earned from any sales generated through a beauty passport start at 20% and can go as high as 15% if the specified criteria are met.
Residual Commissions : This is a commissions that's paid out depending on the level that recruit lies. As the structure used by Bellame is a unilevel one, there is an infinite number of members that can be recruited horizontally whilst the vertical level of the structure is capped at 4 generation per level. What this means in Bellame's case is that when 4 or more director level members are found in a level, that level will be capped and you'll only be able to earn from the next generation. This is a little confusing but keep in mind that as a director you'll make 5% on generation per leg whilst Diamond Directors and higher make 5% on the first generation, 6% on the second, 3% on the third and 2% on the fourth.
Line 1 Sales Bonus : Using the same unilevel team to calculate residual commissions, the Line 1 Sales Bonus is a 4% commission paid on level 1 unilevel team volume on recruits that you've personally recruited
Infinity Bonus : Platinum Executive Director ranked members qualify for this bonus which is a 0.25% bonus paid on each unilevel team leg, up until a Platinum Executive Director is found in that leg. If no one is ranked as a Platinum Executive Director, the bonus will paid on that leg's entire volume.
As you can see the plan isn't necessarily the biggest and most complicated but, you will likely need to put in a fair few hours to understand it.

---
THE NOT SO GOOD THINGS
Recruitment Is The Key To Seeing Success
The compensation plan rewards you for recruiting a lot of people. The basis behind the plan is definitely a numbers game because the more you recruit the more chances you have of getting individuals into your team, who then generate you more PV and if they're good at recruiting themselves, it inevitably will help you make more money.
If you're not up for playing this game and aren't very good at recruiting for instance, joining and participating in Bellame's system or any MLM system for that matter will probably prove to be very difficult to succeed in.
The retail sale commissions could also help you generate a good amount of money however, once again generating sales will be dependant on the number of people you can get the products to and convincing them it's worth their money.
When you take into account Bellame sell, frankly overpriced beauty products and are a very new company themselves, do you think it'll be easy to convince customers to invest $50+ on them?
This means you've got to be very very good at sales and in the best case scenario have a system in place which helps you generate sales on autopilot or you could think about investing in training to get you on the path to building a  lead generation system and succeed with Bellame.
Of course, this doesn't guarantee any kind of success (as expected) but, it'll atleast help you in getting the idea of joining the system, out there and help you hit the goals set out on the compensation structure and hopefully see the money flowing in.
Ultimately, recruitment will pay a crucial role in this money making venture as it's got the highest return as a Bellame distributor. Although, retail sales definitely have the potential too, it will require you to bring in a significantly larger number of leads to achieve the same success as building a team.
Of course Bellame should primarily be focused on asking its members to make sales for them because a company that's primarily based on having members recruit other members is a pyramid. Nevertheless, recruiting is still going to be what makes or breaks your career as a bellame partner.
The Products Are A Little Expensive
These beauty products are a little over priced, ranging from $40 to around $100 for one bottle of what's offered. This isn't necessarily a bad thing because you'll be able to make more per sale however, the trouble will mostly lie in trying to convince people to spend $50.
Why should they do that when there are probably equally as effective beauty products for half the price right?
So, as a distributor this could prove to be a problem, which ultimately may mean you'll need to purchase the 100pv of products in the earlier months yourself just to cover the expenses and qualify for the residual commissions.
This in turn may cause another problem of the products stockpilling, which will start becoming a pain the longer you're unable to convince people to buy into the hype.
Most People Don't Succeed In MLM Business Opportunities
This point is probably going to be the biggest turn off if you're still on the fence about joining.
Although I couldn't find a income disclosure statement for Bellame (mostly because it's so brand new), my knowledge of the success rate of MLM opportunities from Scentsy, Ariix, Nerium, Max international, show to me that the success rate is going to be depressingly low.
Generally speaking roughly 5% of members make $1k a month and around 1% tend to make $2k+ a month. Of course these numbers vary from different MLM's however, the numbers are always around this region.
What this means is that you've literally got to be in the top 1% to maybe substitute Bellame as your new full time job. All I can say is that the odds aren't in your favour but, this doesn't mean there's no chance of success, it's just that it's pretty darn slim.

---
THE GOOD THINGS
The Owners Have Decades Worth Of Experience
You can take this as you will but Melissa's experience in the MLM industry at least adds some form of reliability to the MLM company although not too much, for me a tleast.
The Products Are Pretty Good
According to the few reviews of the products I've seen online, they seem too be pretty well received.
One reviewer of the products who wasn't a consultant found that the moisturiser and face wash great for her whilst the serum Bellame appeared to be kind of a problem for her sensitive skin.
Check our the video below for more context
Other users found the products to be good too but, because they're likely heavily promoting the items, it's best to take their input with a grain of salt.
==>Click Here To Get Access To My FREE Make Money Online Guide!<==
---
IS BELLAME A PYRAMID SCHEME/SCAM?
Bellame is fairly new and it doesn't appear to show any clear signs of being a pyramid scheme or a scam but, this doesn't mean there aren't a few inherently bad things about it which may not make it the best or even the most cost effective business to invest in.
If you decide to join, do keep in mind that you may be required to invest thousands in your first month due to the expensive products, which of course will make them difficult to sell.
Recruitment will also play a big role in your success with the company so, if you're not good at this or aren't willing to invest in training to help you out, this could prove to be another problem.
Lastly the success rate is likely to be abysmal as more or less every other MLM company, have about 5% of all members making $1k a month so, this is yet another point that doesn't make it, in my eyes atleast, a great business opportunity to pursue.
Then again as is the case with every business out there, most people don't succeed. This doesn't mean I consider the MLM system in general to be worth throwing your money at, which is why I personally would suggest skipping it. Nevertheless, the final choice is upto you.
---
HOW I MAKE MONEY ONLINE
Although MLM's have created its fair share of millionaires over the years, more often than not when it comes to training newbies and teaching them how to succeed in the biz, they tend to be very lacklustre…
This is why so many people tend to fail!
Therefore, personally I would suggest you look into creating your own brand, particularly through a website, whilst ultimately getting involved in my #1 money making method online as a result.
If you're curious as to what my #1 make money online method online is, it's affiliate marketing!
By having your own website and essentially driving targeted traffic to it, not only can you sell whatever MLM product you want, it's also possible to sell other products too without even purchasing stock.
By doing this not only would you make extra commission per sale but you also won't need to worry about fulfilling orders for customers and dealing with their potential complaints!
I've personally made over $100 in a day as a result of implementing affiliate marketing to my online business!

Here's a screenshot of one specific payment
Others have made way more than me but, the fact of the matter is that it works, which is why I would highly recommend you look into it.
If you're intrigued by the potential of affiliate marketing, I've put together a very in-depth guide diving into what affiliate marketing is, how long it takes to make your first bit of income along with how to effectively grow your online business and maintain its income.
==>Click Here To Gain Access To My Free Affiliates Marketing <==
If you have any questions that you would like to ask me regarding Bellame , feel free to do so in the comments section below and I will get back to you as soon as I can. If you have your own thoughts about Bellame and would like to talk about it, again feel free to do so in the comments.
Thanks
Amhil