Welcome to my 24/7 Wealth Club review!
It's likely that you have come across 24/7 Wealth Club through an email list, on social media or got it recommended by a friend or family member.
First and foremost I must commend you for actually doing a bit of extra research before committing to purchasing or joining 24/7 Wealth Club. For all you could have known, 24/7 Wealth Club may very well be a scam and rob you of your money so this review could help you find anything peculiar about it.
To be totally transparent with you I haven't used 24/7 Wealth Club so I can assure you that I will not attempt to sell you on it unless of course it's worth investing in.
What I will aim to do is provide you with an unbiased 3rd party review of 24/7 Wealth Club that will hopefully help you to make the correct decision in the end.
---
PRODUCT NAME: 24/7 Wealth Club (WC)
OWNER/S: "Richard"
TYPE OF PRODUCT: Done For You System
PRICE: $37 + upsells
SUMMARY: I do consider WC to be a scam because there just are way to many red flags present in the sales page to consider it any thing but that.
The overhype and unrealistic claims, the false scarcity regarding the number of spots available, the fake success stories, the fact you're literally are told nothing about what the system does and how it works and the lack of an identity and face of the spokesperson, to me, suggest that WC is almost certainly a scam.
So obviously I'd recommend you avoid it at all costs.
FINAL RATING: 0/5
RECOMMENDED: NO!!


---
WHAT IS 24/7 WEALTH CLUB?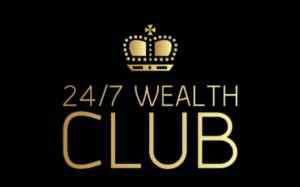 The moment that I landed on WC's landing page, it instantly struck me as a product that had a layout so many other not so reliable and a scam like products I've reviewed in the past have had.
Even the first impressions of suggesting you can make "$13127 a week starting today" just came off as being a way to overhyped. However, just to make sure that the product wasn't a full on scam, I decided to check out the sales video and see if you're given realistic expectations or even shown what WC is about.
The beginning of the video definitely doesn't give off a good impression, at the beginning the spokesperson, Richard, says that if you're seeing the video right now, you've been selected as a prime candidate from some millionaire dude…
This obviously doesn't make sense, how would these people know you're a prime candidate, what qualities do you need to become one?
Anyways, after this mumbo jumbo, the spokesperson reveals what the concept behind his system is, which actually turns out to be a done for you system. To clarify himself, Richard says that his system has nothing to with cryptocurrencies, online surveys or anything that could get you in trouble.
Throughout the video he explains his back story, which is a pretty typical rags to riches story, where he explains how he used to work in a call center, was struggling and so on until he decided to create this system which started to generate him $450 in his first week eventually becoming an income source the began making $1k a day.
He says that multiple other individuals managed to make tons with his system, making $10k+ after implementing this done for you system, that can be set up in a few minutes.
I don't know about you but, to me this comes off as a typical get rich scheme trying to appear as if it only accepts a limited number of people as to make you think the opportunity on offer is still fresh and a win-win situation for you and Richard.
However, I've reviewed so many scams and even the occasional good product on this website such as
So I've got a pretty good grasp on what qualities define a solid or a scam product and to be honest with you, WC seems to be more so positioned in the scam section for me
==>Click Here To Get Access To My FREE Make Money Online Guide!<==
---
HOW DOES 24/7 WEALTH CLUB WORK?
The truth is that WC is a system purely designed to make Richard money and no one else. For one, you're not even told what you'll be getting in the membership area besides some kind of done for you system.
A done for you system, admittedly always does look good on the surface but, having reviewed a multitude of done for you system that also have a similar landing page layout to WC, I'd honestly be very surprised if the system was as good as Richard makes it out to be.
All we're told are some make belive money potential along with some make believe testimonials. I doubt it's actually a win-win system at least for people like you and I. Ibguess you could say that the $37 price tag is tempting especially coming down from a supposed $197 but, the problems here is that the sales page provides you with noting to go off of.
Is the system meant to help you with affiliate marketing, Forex trading, ecommerce? How exactly is it going to benefit you? These questions aren't even answered within the sales pitch.
So, in short you will not be making thousands within 7 days using the system that Richard is selling you, the fact of the matter is that making money on that kind of scale as a beginner is near enough impossible for the majority of individuals out there.
In reality any kind of business, offline and most definitely online business, despite the multiple claims saying its super quick to get rich in this way, takes time. Yeah, an online business might be able to get you there quicker but, there's near enough no chance that you'll be able to make thousands within a week or a month of starting something.
Moreover, even if a done for you system is going to help you make a bit of money in the early stages, it doesn't tend to teach you how to create a business that's sustainable. Say this system was to be shut down, you won't really have a clue on how to start your business therefore, in most cases a done for you system isn't a very good option to pursue.
The bottom line here is that WC is highly unlikely to be a win-win situation for you, it's just a way for the vendor to make as much money as he can from you therefore resulting in a winning situation for Richard alone.
Upsells
All systems like this have a bunch of upsells after you get into the members area just so you can be sucked dry of even more money.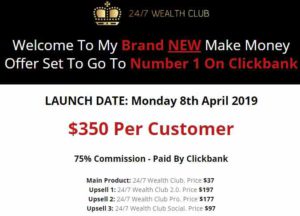 The image above shows how there are 3 more upsells in the members area which, when added together with the main product show that you'll be spending $508 for WC's entire course. That's a lot of money to be made for Richard, on top of that the amount that affiliates can make is also insane at a 75% commission rate and $350 max per person.
The high commissions also would make me guess that WC is probably a system that teaches its members how to sell the course itself, then again this is just a guess because of the lack of information regarding the products function in the sales video.


---
WHO IS 24/7 WEALTH CLUB FOR?
I personally don't think anyone should get involved with WC, mostly because it's very vague in the way it presents itself and suggests some very overhyped things regarding the potential of the product, pretty much claiming it to be a get rich scheme.
There are also a plethora of other massive red flags regarding it which I'll mention in a bit but, as for who WC is for, probably only just for people who are curious about what's on the other side and can handle a loss of $37.
Are You Tired Of Working For A Boss? If So Why Not Take Your Job Into Your Hands And Work For No One But Yourself… If You Want To Do This Check Out My #1 Recommendation
---
THE NOT SO GOOD THINGS
It's Got Overhyped And Unrealistic Claims
The products sales page does seem to overhype the potential of the system as well as state unrealistic claims of being able to make $5k – $10k+ within 7 days of starting.
This just make WC come off as a get rich scheme, which obviously is not a good look for the system.
Overhyped claims along with unrealistic expectations are things that quite a lot of products that aren't very trustworthy, tend do to so to me, this is definitely a red flag to take note of.
False Scarcity
In the pitch Richard constantly says how he only has around 200 members and how this opportunity on display is only shown to a select group of people he picked out. On top of that just below the video the it says that only 9 spots are available.

This false scarcity situation is clearly not true otherwise why would there be an affiliate program available, it's obvious that Richard wants to make as much money from you as he can so saying a few lies to get the more guilible individuals to buy WC is worth it for him to take a shot at.
Of course this is another red flag that most unreliable and untrustworthy products seem to do.
Fake Success Stories
The success stories within the sales video are most certainly fake, it's just make belive names and figures showing how much WC can help you make. There's no face or even a second name attached to them in order to make them seem real.
It's just a name and a monetary value, there just isn't enough substance to these claims to make them seem even remotely legitimate.
What Does The Product Do? 
Another issue with the product is that you're not even given a single clue, besides it being a "done for you money making machine", on what you'll actually be using once you get into the members area.
Will it be related to online marketing, freelancing, YouTube?
Let me ask you this, would you buy something that promises the world to you yet doesn't tell you what it is or what the premise is based on?
I personally wouldn't so WC's lack of information on what it actually does is a big problem and another red flag to be aware of.
Who Is Richard??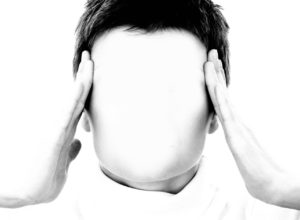 Finally, the last major red flag concerning WC is the fact that Richard does not show up, at all, within the video. You're not shown a picture to identify him or even his real name.
Richard itself is a very generic name and without a surname to be attached to it, there is no way you'll be able to figure out who he is.
Do you think it's worth trusting someone who doesn't even show up?
Of course it's not!
The vendor probably wants to hide his identity because he knows WC isn't very good so by hiding his identity he doesn't need to suffer any backlash once WC gets exposed for being a scam.

---
THE GOOD THINGS
I honestly think that there is nothing good about WC, I guess because it's a clickbank product, there may be a possibility to get a refund but besides this minor positive, I really don't think there's anything positive going for WC.
==>Click Here To Get Access To My FREE Make Money Online Guide!<==
---
IS 24/7 WEALTH CLUB A SCAM?
I do consider WC to be a scam because there just are way to many red flags present in the sales page to consider it any thing but that.
The overhype and unrealistic claims, the false scarcity regarding the number of spots available, the fake success stories, the fact you're literally told nothing about what the system does and how it works and the lack of an identity and face of the spokesperson, to me, suggest that WC is almost certainly a scam.
So obviously I'd recommend you avoid it at all costs.
---
MY PERSONAL RECOMMENDATION
I'd suggest you check out my personal recommendation if you still want to make money online, though I'll warn you right now, it isn't something through which money will come easy.
It is nonetheless a great business model for the online space in my opinion
So what is this method that I'm talking about?
This method I'm talking about is affiliate marketing. 
The reasons as to why I recommend it is because:
– expectations toward success are a lot more grounded
– it is a legitimate method that has been working consistently and continues to grow as more businesses want individuals to promote products
– it is a very scalable business
– and because it is free to start up, no unnecessarily large start up funds needed.
The service I recommend is Wealthy Affiliate. It's free to sign up to and will get you set up and ready to start your affiliate marketing journey within minutes, as it did for me when I begun my journey.


If you have any questions that you would like to ask me regarding WC , feel free to do so in the comments section below and I will get back to you as soon as I can. If you have your own thoughts about WC and would like to talk about it, again feel free to do so in the comments below!
Thanks