Creating a blog can be very tiresome and difficult. Moreover, even with a lot of hard work and dedication to your craft, it can be very difficult to actually reach an audience, it's hard to have traffic coming to your website regularly. In order to help you out with that I am going to show you how to get free traffic for your website and in turn show off you're blogs to a larger audience that may benefit from them.
#1 SOCIAL MEDIA
Social media is a very important component to expand and gain extra traffic that, let's be honest evryone knows about. I mean come on, more or less everyone and their mother has kind of social media accounts, some of the popular one's being twitter, google+, Instagram, pinstrest YouTube and of course Facebook.
All of these platforms can be really beneficial when used to your advantage. You should use them in a targeted manner for example, if your niche is regarding volleyball, your aim would be to connect with people who are also interested in volleyball,  ideally you'll want to have a social media account based on volleyball. The same applies for any other niche too.
The thing with social media is that you have to bombard your targeted audience with consistent content which can be fairly time consuming however, there are ways to automate this aspect or at the very least decrease the amount of time you need to spend in creating new content for your social media accounts.
There's no denying that managing a large number of social media accounts can be very overwhelming That's why there are apps out there that can help you grow accounts whilst keeping everything organised.
There's this one app that I recommend that actually allows for you to merge all your accounts into one hub and also makes it's easy to publish content in multiple social medias. This app is called Hootsuite and it's a pretty useful tool I think.
Learn How To Make A Full Time Income Online Using This Proven Method 
#2 FORUMS
Forums are another resource you can use to generate traffic to your website. How would you go about doing this? Well what you would do is post thoughtful or helpful comments on a forum post and, if it makes sense, post an article that you've written to go along with your comment.
For example, if someone's asking a question and you believe that maybe one of your blog posts answers it effectively, it'd make sense to redirect the forum member to an article that actually answers their question i.e. Your blog post.
What you should not do is spam your affiliate link or anything of the sort in aforum, it will dissociate any kind of trust you have within the forum and in turn make you an unreliable source for help evenif you know what you're talking about.
Reddit is a forum you can go. Basically within it, you should subscribe to a reddit section that is relevant to your niche, if you can't find your niche within reddit, you can also type "Your niche" "forum" into google and forums that associates itself with that particular niche will show up in the search results.
For example if your niche was photography you would type "photography" "forum" into Google and forums regarding photography will likely pop within the search results.
Do You Want To Make A Full Time Income Just As Many Have Been Doing For Decades, If So Check Out My #1 Recommendation
#3 TRAFFIC THROUGH GOOGLE/BING/YAHOO BY USING KEYWORD RESEARCH
This is my favourite way to drive traffic to websites. So exactly how does one actually gain traffic through this method. well, there are a couple things you've got to do but to me the most important elements are solid keyword research and SEO.
You can do keyword research through the use of keyword research tools. These usually have a trial period or a 30 keyword research limit meaning you'll still be able to come up with some solid keywords without needing to spend anything.
SEO, if you didn't know is a method used to optimise content for Google so that it is able to rank well within the search results when implemented. Search engine optimisation is done through using a few mechanics on your post before and after you post your articles or blogs.
In regards to keyword research you can definetly do it without the need of any tools but, with the use of tools you will gain the added benefit of knowing how competitive a keyword is and how much traffic potential it has if you are able to rank for it.
The keyword research tool that I personally and recommend is called Jaaxy. This tool will provide you with many important statistics that will ultimatley guide you in picking a solid keyword.
In particular there are 2 sections within Jaaxy that I would reccomend you check out when deciding on your keyword, these 2 sections are the traffic and QSR sections (quoted search results, it basically shows how compettive a particular keyword is).
In terms of the numbers, I suggest sticking with 30+ for traffic and 100 or lower for the QSR. You might be thinking now that keywords with this amount of traffic is pretty small right? especially when comparing them to other keywords with 1000's of searches right?
So to answer your thoughts yes, individually 30 or 50 traffic per month may look small but, if you are writing posts regularly, the numbers will start snowballing and once you write like 100-200 posts on your website you could potentially be raking in 20 to 40 thousand in traffic afterwards.
Another thing worth stating is that although you'll only be aiming to rank for the specific keyword you picked, it is pretty likely that along with the initial ranking, you will also rank for other keywords too, resulting in a possible snowball effect.
Which is why although you're aiming to rank for keywords that generate 50 traffic a month, in the end that specific post is very likely to be bringing in multiple times the suggeted traffic.
If you're consistent in your content production and high quality SEO optimised blogs, it is a possibilty that by your 150-200th post, these search engines may recognise your blog as an authority within it's niche and ultimately result in you receiving a lot more love from Google.
Do You Want To Make Money Online Without All these Expensive Start Up Costs? If So Check Out My #1 Recommendation
#4 WIKI/QUORA
The fourth free traffic garnering method you could use is wiki answers and or quora. These websites, if you haven't come across them already, are websites that aim to have its community answer questions for individulas who may want answers to questions that they are struggling with.
So this means that there will likely be questions within a niche that you're familiar with. If you can answer these questions and help the indviduals who are trying to find out what they want to know, others who are also struggling within that specific area may like what you have to say and possibly click on your webiste link and check out what you have to offer.
This method is pretty good as well as free so, I guess you could say that quora is like a social media platform but, purely based around asking and answering questions. By doing this, other people will start seeing the value you provide and start seeing you as a true expert within the niche you want to specialise in.
And this aura of an expert within quora will definetly help in generating some tarffic to your blog.
#5 WORD OF MOUTH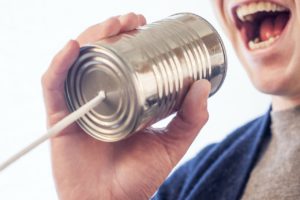 Okay… Word of mouth is free and a fairly obvious way to get yourself out there but hear me out.
People have been networking for years upon years now and through networking the connections made have helped some people out a ton. If you think word of mouth as way in spreading news to people around you as a form of networking and getting your business out there, you will gain new/more traffic (if you write quality articles that is).
If you do public speaking, just plug what your website is and is possible that you'll have reached a new audience and in turn gained some traffic that you obviously want.
I understand that this tactic in general isn't as wide spreading or evergreen as the other tactics I've mentioned but, it is free so there's no harm in trying it out, who knows you may very well be surprised at the outcome.
TRY THESE METHODS OUT AND WORK HARD TO GAIN MORE TRAFFIC FOR FREE…
If you're struggling to attract to traffic, hopefully these few methods have given you some kind of guidance on where to start. There may very well be more ways you could get free traffic to your website but to learn of them you've just gotta be a little creative.
I really enjoy using Google along with a keyword research tool and seo to gain organic traffic to my site, others may use Pinterest or Facebook to get traffic to their blogs. I know that both options are a good way to about it so, if you want to get some results, hurry up and take some action!
Do You Want To Make A Full Time Income On Your Laptop? Do You Want The Freedom To Work Whenever You Want Wherever You Want? If That's What You Want My #1 Recommendation Might Just Help You Get There!
If you have any questions you would like to ask me regarding this topic, feel free to do so and I will get back to you as soon as possible!
Thanks
Amhil