It's likely that you have come across Essante Organics through an email list, on social media or got it recommended by a friend or family member.
Is Essante Organics a scam? Maybe Essante Organics is a pyramid scheme, I'm sure the reason why you've stumbled across this review is so that you can make an educated decision on participating in this business opportunity and honestly, I do think that it's definitely a wise move on your part.
First and foremost I must commend you for actually doing a bit of extra research before committing to purchasing or joining Essante Organics. For all you could have known, Essante Organics may very well be a scam and rob you of your money so this review could help you find anything peculiar about it.
To be totally transparent with you I haven't used Essante Organics so I can assure you that I will not attempt to sell you on it unless of course it's worth investing in.
What I will aim to do is provide you with an unbiased 3rd party review of Essante Organics that will hopefully help you to make the correct decision in the end.
---
PRODUCT NAME: Essanté Organics
OWNER/S: Michael Wenniger
TYPE OF PRODUCT: health and wellness MLM
PRICE: $29.95 + $199 + autoship
SUMMARY: No, Essante Organics is not a scam or a pyramid scheme. It has a few good points such as it's good support, training, customer service and the money back guarantee is a nice touch too but, the negatives about the company might persuade you not to join.
Recruitment is heavily emphasised so, if you're no good at that you'll struggle with this business, the products are really expensive which might make it hard to convince others to buy the goods and the market is also very saturated meaning you will need to work very hard to get to a good position.
The lack of transparency is also an issue because it makes it hard to concretely find your odds of making it with the company although, judging how people perfom in other MLM's, I doubt it's very good.
The company as a whole doesn't seem to be too bad but, the MLM model is a difficult one to break into if you don't have the persistence, patience and the funds to make it work.
FINAL RATING: 2/5
RECOMMENDED: NO


---
WHAT IS ESSANTE ORGANICS?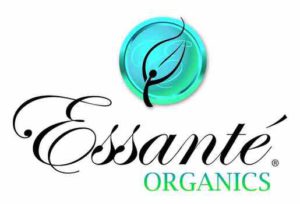 Essante organics is an Arizona based MLM company that sell health and wellness products and was founded by Michael Wenniger in 2004. It was initially founded under the name Essante Worldwide but changed its name in 2009 to Essante Organics, probably to rebrand themselves as an organic based health and wellness MLM distributor.
This makes sense because their mission is to "Eliminate toxins from everyone's life, one household at a time". 
I guess you could say that it's an admirable goal but, it's pretty much something all health and wellness MLM companies tend to say so, you shouldn't put too much weight on these words.
Nevetheless, the fact they do have a mission also shows that the founder does have a vision for this company of his so, at the very least you should expect some form of growth with Essante Organics.
==>Click Here To Access My FREE Make Money Online Guide!<==
---
ESSANTE ORGANICS' PRODUCT LINE
Essante do sell quite a lot of products and the categories that they fall under are generally based around the health and wellness sector, as you would expect.
The categories within Essante Organics include :
Weight loss
Personal care (body care, cosmetics, facial care, oral care…)
Anti-aging
Alkalizing
Home care
To get a more thorough look at the products within each category, click here. 
The products on here aren't really any different from other health and wellness MLM's out there like Usana, Nucerity, Scentsy, Nerium, Avon etc.
The products are also very expensive in comparison to their competitors, around 2-4 times more so. This is pretty typical occurrence for MLM's  where they charge a lot for something that you could easily get for cheaper.
I guess the premium prices are probably because the products are "organic" nevertheless, protein shakes for $150+ is far from affordable for the majority of people out there and something that will bother you or your customers.
Are You Tired Of Working For A Boss? If So Why Not Take Your Job Into Your Hands And Work For No One But Yourself… If You Want To Do This Check Out My #1 Recommendation
---
DO PEOPLE LIKE ESSANTE ORGANICS' PRODUCTS?
I did a little bit of research to see what users of the products thought and this is what I found.
On bbb it seems the consumers actually like the products on offer and even state that they're some of the best products that they have ever used, which is of course a pretty major positive for the line.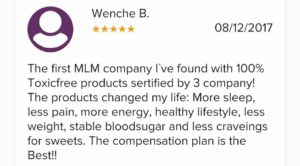 The only problem that occurred was that the products themselves are just way too expensive, just as I said previously.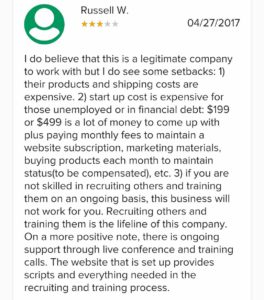 So there's not any real huge negative regarding the quality of the products sold, at least judging from what I could find.

---
HOW DO YOU MAKE MONEY THROUGH THE PRODUCT
As is the case with pretty much all MLM businesses there are 2 ways to make money with them, Essante Organics being no exception.
1. The first method is by directly selling the product to other individuals and in return make a commission for the sales
2. You make money through your recruits and downline, by getting residual income by following and meeting certain criteria as well as make money through bonuses and incentives due to meeting company set goals.
---
HOW TO GET STARTED
To get started with Essante and become one of their "Brand Partners" or "wholesale customers" you will be required to pay a few fees. The first fee is the one time sign up fee of $29.95
That initial fee will only allow you to become a wholesale customer where you'll be given a website and a 30% commission on every sale you through the website.
If you want to become a brand partner and in turn also become elligible for the rest of the MLM benefits you may be required to purchase one of the 8 starter kits they have available. The kits range from $199 – $499. 
The kits aren't absolutely necessary to become a distributor for Essantee but, if you actually want to learn if the products are good and if you just want to sell the goods for more profit, it's definitely something you should look into getting.
I can't really say that they're too expensive so relative to other MLM's, the start up costs for Essante Organics is pretty affordable.
Do You Want To Make A Full Time Income On Your Laptop? Do You Want The Freedom To Work Whenever You Want Wherever You Want? If That's What You Want My #1 Recommendation Might Just Help You Get There!
---
COMPENSATION STRUCTURE
Essante Organics compensation plan outlines 6 different ways through which you can money.
They include :
Retail Sales : You'll be able to make a 30% commission on every product that you sell. You'll also be able to make a 5% commission on all the sales your downline make too. 
Enroller Bonus : you'll be able to make a bonus for every go green or starter kit you manage to sell. You'll make a $50 bonus for selling a $199 pack and $100 for selling the $499 pack. 
Express Start Gold Bonus : You'll be able to make $500 through this bonus if you're able to enrol 4 downline members and also help them all enrol 2 of their own members within 30 days. This is probably going to be a very tough bonus to achieve in my opinion. 
Endless Team Bonus : This is basically how the residual and autopilot income will be generated through this MLM. How it works is that as long as you've enrolled 2 people and your refferals have reffered 2 people too and if they all maintain a 75 points monthly order, you'll be able to make commission through them. This means the bigger your downline the larger your income. 
100% Matching Bonus : In order to get this 100% Matching Bonus, you will be required to have 5 downlines that are each earning $5,000/month from the Endless Team Bonus. Only when you meet those requirements is when you can get a 100% Matching Bonus of $25,000/month. 
Expansion Rate Bonus : This is Essante's global share bonus and how it works is that if you're generating atleast $50K/month in sales volume for 2 of your downline team, you'll be given the opportunity to join this contest a potentially get a share. 
As you can see, the large majority of potential within Essante Organics lies in your ability to recruit and yeah, it's definitely got a lot potential if you can do that.
If you want a more in depth look at the compensation, click here or check out the video below.

---
THE NOT SO GOOD THINGS
Heavy Emaphasis On Recruitment To Succeed
The compensation plan on offer does seem compelling but, if you've seen how most people make money with Essante, you'll realise that recruiting is heavily pushed.
This means that in order to make good or sustainable money through Essante, you will need to have the skillset to bring in leads and convert them to make money.
Of course as I've mentioned, there are 2 ways to make money with Essante, retail sales does also have potential but, it'll be very hard to convince people to purchase a product from Essante Organics when there are cheaper, arguably better alternatives on amazons or supermarkets.
At the 30% commission rate I'll have to say that it's a pretty solid rate and if your able to generate leads and make a lot of sales, there is potential here however, the real potential is in the recruitment. If you can tap into that and create a huge downline team, there's that slight chance you can make it big.
But as you know, in order to start earning through you downline you'll need to recruit 2 people and have them recruit 2 people as well.
The 100% matching bonus also pushes you to make your refferals generate a lot of sales or have you convince them to purchase a lot of products too.
All in all, there is a heavy push on the recruitment aspect here so, if you don't think you'll be able to generate these leads and increase the number of refferals in your team, I'd advise you to try something else where you don't have to directly deal with your refferals such a as maybe this opportunity 
The Market Is Overly Saturated
The health and wellness niche is a very saturated market in the MLM industry and from the looks of it, Essante Organics isn't really doing anything different compared to its other competitors.
Don't get me wrong, although it is a very saturated market there is still potential in making it work however, you'll have to be willing to work very hard to come out on top. If you're not ready to attack this opportunity, you definitely will not reach the peak of the mountain.
The claims that Essante Organics make about how you should be able to succeed through the company with only 7 – 10 hours a week would be applicable to a less competitive market but, in the health and wellness niche, the story is just completely different.
If you've worked hard or you know the exact strategies to generate leads or sales, it may be possible to succeed on part time hours but, as a beginner it's really really unlikely that you'll reach the top with essentially minimal effort.
It Can Get A Bit Expensive To Operate
Although the service costs to become a brand partner for Essante are relatively tame at only $29.95 one time fee and $199 for the the starter kit, the costs really start to add up when you take into account the minimum autoship fee and other marketing fees.
If you do join the company, you're going to need to spend a lot more than what you see on the surface level to operate this business, it'll probably cost atleast $1k a year because of the autoship.
Duplicated Website
When you pay your one time sign up, Essante give you a website through which you can make retail sales however, the website is also a duplicate website meaning it looks the same as multiple other ones and in turn you won't be able to get any organic traffic through Google.
This means that you will need to purchase ads to get traffic to your website. This kind of makes the whole website pretty useless if you're not willing to spend money on advertising.
The Claims Of Being Organic Is Kind Of Marketing Ploy
So many companies use the term organic ingredients or organic based products but, does this always means that the products being sold are actually organic?
Infact a law within America actually states that as long as atleast 1 ingredient is "natural" within the product, you're allowed to label it as natural…
So what this means is that if most of a products ingredients are synthetic and just one is natural, you can put the label of natural on it.
So isn't it possible that the same probably also applies to organic products?
If a company claim they're organic, there's a chance that less than half of the ingredients are actually organic so do keep note of this if you're purely thinking about joining because of the supposed organic product line.
The fact that the products are labelled organic is also a reason as to why they are really expensive too!
No Transparency
I tried to find a income disclosure statement but, I couldn't find one, this shows a lack of transparency on Essante's part. Nevertheless, having seen many income disclosure statements from MLM's such as Xyngular, Lularoe, Stream Energy and so on, I believe I've got a pretty good idea on what the income potential for most individuals within Essante is.
Usually within MLM companion less than 5% of members make a decent amount of $1k a month whilst usually a tiny 1% of distributors make a full time income. 
It's possible that the figures might be slightly better for this MLM but, the evidence from these other network marketing companies do suggest that these figures aren't too far away from how it should be.


---
THE GOOD THINGS
30 Day Money Back Guarantee
The money back guarantee is a nice touch on Essante Organics' part so worst case scenario, if you don't like a product, at least you have the option of returning it back for a refund.
Good Training And Support
They have a training system in place for beginners, it's located in a website and is pretty helpful for beginners within the company.
They also provide ongoing support through live conferences and support calls so it's definitely a lot better than a large majority of other MLM's that lack the right training.
==>Click Here To Access My FREE Make Money Online Guide!<==
---
IS ESSANTE ORGANICS A PYRAMID SCHEME/SCAM?
The good news is that Essante Organics is a legitimate MLM and therefore is neither a pyramid scheme nor a scam.
It does have good support and the products in general are pretty solid too however, the negative elements are also worth questioning of you're serious about joining.
Recruitment is heavily emphasised so, if you're no good at that you'll struggle with this business, the products are really expensive which might make it hard to convince others to buy the goods and the market is also very saturated meaning you will need to work very hard to get to a good position.
The lack of transparency is also an issue because it makes it hard to concretely find your odds of making it with the company although, going off of other MLM's, I doubt it's very good.
The company as a whole doesn't seem to be bad but, the MLM model is a difficult one to break into if you don't have the persistence, patience and the funds to make it work.
I personally would suggest you look elsewhere but in the end of the day, the final decision is yours.
---
MY PERSONAL RECOMMENDATION
I personally will always recommend against using a MLM business model to make money, not because you can't make money through it (you totally can) but, the system has always seemed shady to myself and is kinda synonymous with the likes of a pyramid scheme or scams (MOBE and Digital altitude).
Instead I prefer working with something created through ones own means and is ultimately dependent on yourself and your work ethic alone.
This method I'm talking about is affiliate marketing. 
The reasons as to why I recommend it over MLM based structures are because
– there is no need to recruit constantly
– it is a legitimate method that has been working consistently and continues to grow as more businesses want individuals to promote products
– and because it is free to start up, no unnecessarily large start up funds needed.
The service I recommend is Wealthy Affiliate. It's free to sign up to and will get you set up and ready to start your affiliate marketing journey within minutes, as it did for me when I begun my journey.


If you have any questions that you would like to ask me regarding Essante Organics , feel free to do so in the comments section below and I will get back to you as soon as I can. If you have your own thoughts about Essante Organics and would like to talk about it, again feel free to do so in the comments below!
Thanks
Amhil