It's likely that you have come across Team Beachbody through an email list, on social media or got it recommended by a friend or family member.
Is Team Beachbody a pyramid scheme? Maybe this fitness MLM is scam. Of course the reason why you're here is to find out if the business opportunity offered is actually worth your time, I definitely do think it's a wise move to do some extra research because there are many scams out there so it's definitely possible that Team Beachbody could be one too.
First and foremost I must commend you for actually doing a bit of extra research before committing to purchasing or joining Team Beachbody. For all you could have known, Team Beachbody may very well be a scam and rob you of your money so this review could help you find anything peculiar about it.
To be totally transparent with you I haven't used Team Beachbody so I can assure you that I will not attempt to sell you on it unless of course it's worth investing in.
What I will aim to do is provide you with an unbiased 3rd party review of Team Beachbody that will hopefully help you to make the correct decision in the end.
---
PRODUCT NAME: Team Beachbody
OWNER/S: Carl Daikeler and Jon Congdon
TYPE OF PRODUCT: Fitness Coaching MLM
PRICE: $39.95 one time fee + $15.95/month
SUMMARY: Team Beachbody isn't a pyramid scheme or a scam as far as I can tell. In terms of the positives, it's products are well received, the signing up costs are actually very cheap when compared to other companies and it's longevity also adds a fair bit of credibility to the companies name.
However, there are a fair few negatives surrounding it too. Pretty recently Team Beachbody had to deal with $3.6 million lawsuit which is a major red flag, recruitment is essential to succeed within the company, they seem to have a very poor refund/ return policy in place and the major kicker is that really only 5% of members are making at least $1k+ a month.
The negatives are more pronounced than the positives which is why I'd personally recommend skipping this business opportunity.
FINAL RATING: 1.6/5
RECOMMENDED: NO


---
WHAT IS TEAM BEACHBODY?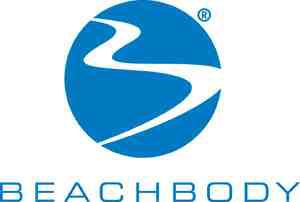 Team Beachbody is a MLM company founded by Carl Daikeler and Jon Congdon in 2007 but, the parent company behind it all was founded in 1998.
You may have heard of some of the products that beachbody themselves have produced such as the P90X, Insanity and Hip Hop Abs are just a few of their fitness programs out in the market right now.
Beyond just fitness programs, they also sell nutritional equipment such as their Team Beachbody's shakeology line.
At this current period Team Beachbody have over 400k members and are actually a very successful company financially, having turned over $863 million in 2016 according to the direct selling list global 100. In fact they were 28th on that list so it's apparent that Team Beachbody isn't just your run of the mill MLM company.
==>Click Here To Access My FREE Make Money Online Guide!<==
---
TEAM BEACHBODY'S PRODUCT LINE
Team Beachbody's niche is the fitness niche so it's products obviously reflect this. Their main line products include fitness programs, shake blends and other nutritional supplements and other gear that you can use to exercise with.
The categorise present within their shop area include :
Fitness programs 
Nutrition programs
Shakeology
Nutritional supplements 
Challenge packs 
Gear 
Apparel
As you can see, the company does have a pretty diverse line of fitness products.
They obviously have their best selling products too so  I'm just going to list a few of them so you know what kind of products are making a large chunk of the revenue for Team Beachbody.
Daily Sunshine (30 servings – $99.95)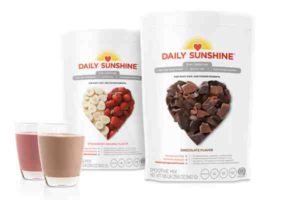 This is a 3 in 1 smoothie formulated for kids' nutritional needs. It's a blend of vegetables, fruits, healthy fats and proteins and seems to have a taste that kids appreciate.
Shakeology (30 servings – $129.95)

Shakeology is pretty much Beachbody's flagship product. It has an ingredient list which contains vitamins, minerals, and superfoods. This shake is low-calorie but packed with nutrients.
Beachbody's Performance Line ($109.95 – $199.95)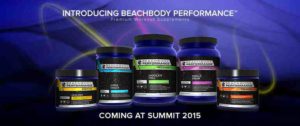 This line provides you with a multitude of working out supplements. This includes pre-workout energy drinks, intra-workout drinks and post-workout supplements to help with muscle recovery and muscle repair after a workout.
If you want to check out the products offered by the company yourself, click here. 
The products that are offered by Team Beachbody are far from cheap as you can see from the costs of 3 of their best selling products. They seem to be 2 to 3 times the prices of their competitors.
Although they aren't ludicrously expensive, it's still worth noting and is something you should give thought to before deciding to become one of Team Beachbody's coaches.
Are You Tired Of Working For A Boss? If So Why Not Take Your Job Into Your Hands And Work For No One But Yourself… If You Want To Do This Check Out My #1 Recommendation
---
WHAT DO PEOPLE THINK OF TEAM BEACHBODY'S PRODUCTS?
Of course as I've never tried their products myself, I can't speak for their quality but I did a little bit of research on what people who've actually used Team Beachbody's products thought and this is what I found.
I'm sure you're a little familiar with their fitness programs and I honestly can't say anything about them. However, it seems that most people who've also used them don't have anything bad to say about them either.
An issue a lot of people were having as seen within bbb is the poor dealing with returns and shipments. A lot of people had issues with upselling and the fact individuals such as Shawn M tried to cancel an order on the day but instead was told he had to ship the product and pay the return fee for a refund is pretty ridiculous in my opinion.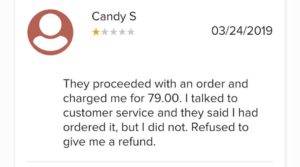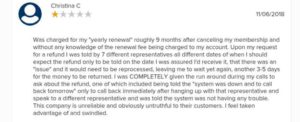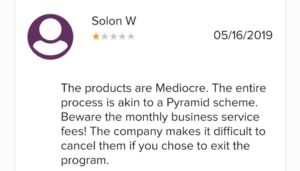 As for their normal nutritional products, I found that within consumer affairs most people liked this line so there doesn't seem to be too much of an issue here. The only issue is that it's a little expensive, besides that, people seem to like what's on offer.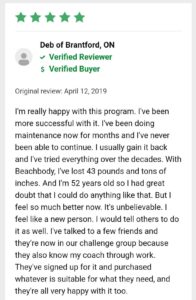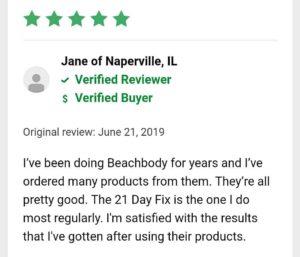 ---
HOW DO YOU MAKE MONEY THROUGH TEAM BEACHBODY?
As is the case with pretty much all MLM businesses there are 2 ways to make money with them, Team Beachbody being no exception.
1. The first method is by directly selling the product to other individuals and in return make a commission for the sales
2. You make money through your recruits and downline, by getting residual income by following and meeting certain criteria as well as make money through bonuses and incentives due to meeting company set goals.
---
HOW TO GET STARTED
Getting started with Team Beachbody requires that you follow a few set requirements. The first fee that you'll be required to pay is their one time sign up fee of $39.95 and after that you will need to pay a further $15.95/month for your website and the backend aspect of it.
Along with the website you will also get the following things within your membership :
Welcome Booklet
30-day Access to the Coach online Office
A Personalized Coach Website
Other support tools to run the business.
All in all the sign up costs for Team Beachbody are actually very modest and honestly quite affordable. I've reviewed many MLM's within this website such as Enagic, Voxxlife, Traverus, 4CAG, Avon, Stream Energy and Now Lifestyle so I can tell you that Team Beachbody is definitely amongst the cheapest MLM's you can join.
Do You Want To Make A Full Time Income On Your Laptop? Do You Want The Freedom To Work Whenever You Want Wherever You Want? If That's What You Want My #1 Recommendation Might Just Help You Get There!
---
COMPENSATION STRUCTURE
Team Beachbody utilises the pretty popular binary structure for their compensation plan. It's a pretty robust compensation plan so you should really get to know it if you're serious about this opportunity.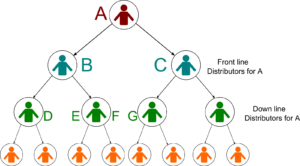 I'm just going to briefly explain some of the more important elements down below :
Retail commission : As a coach, you'll be able to make 25% in commissions by making sales however, this only applies if you make a sale at the full retail price and not when it's at a discount. 
Fast Start Bonus : Shakeology's  Fast Start Bonus gives out $20 to coaches every time one of your sponsors purchase a Shakeology Home Direct Starter Pack.
Team Cycle Bonus : This bonus is paid out weekly and applies only to those above "Emerald" level or when you've got recruits in both of your downline legs. You'll also need a monthly personal purchase requirement to be met in order to consistently be paid for this team cycle bonus.
Matching Bonus : Once you've reached the "Ruby" rank or above, you will be able to qualify for the weekly matching bonus on any team cycle bonuses earned from your personally sponsored coaches.
Star Diamond Leadership Bonus : This bonus pays out 2% of the entire TV (Team Volume) from the top performing Diamond coaches. This is paid every 3 months and is based on the performance of the entire network.
So yeah besides these elements there are also quit a lot of other areas to the compensation plan worth checking so, if you want to do that click here.
You can also check out this video below for a more in depth look at the plan.

---
THE NOT SO GOOD THINGS
You Need To Be Good At Recruiting To Succeed 
This is par for the course within pretty much all MLM companies, the only way to really make it with the company and achieve the financial success that you want is through recruiting people within your downline.
If you suck at recruitment than you might as well stop while you're ahead. Although the commissions for making sales isn't too bad, it will be quite hard to sustain a sales rate where you're making a consistent full time income, that's why recruitment is the way to go in my opinion.
By recruitming coaches under you, you'll be a able to make commissions from their sales, which means that you'll essentially be making money on autopilot.
So if you think you're pretty good at capturing leads to increase your downline team or if you're willing to work really hard to learn how to get good at recruitment, Team Beachbody may be worth it, if not then you should probably bail on it unless you just want to be able to buy their products at a discounted rate.
The Products Are Really Expensive
The products seem like they cost around 2-3 times the value of other nutritional products and supplements for bodybuilding and fitness in general.
The only upside to this is that every time you make a sale, the commission you get in return will be at least somewhat decent but, it's not necessarily going to be easy to convince other people to buy Team Beachbody's products if there are cheaper and arguably better alternatives available in amazon or in supermarkets.
I personally don't consider this to be the worst thing about this MLM but, it's definitely worth noting.
The Company Aren't Very Good In Dealing With Returns 
Quite a few individuals seem to be having probelms with returning certain products or even just cancelling on the spot. Even if you want to cancel a product on the same day it was ordered. It seems like Team Beachbody doesn't allow that so instead you have to send it back once you've received the package.
And get this, you actually have to pay for the return fees as well before you get your refund!
This system definitely is poor and a big problem for the company in my perspective.
They've Dealth With Some Major Lawsuits
As recent as 2017 Team Beachbody lost a lawsuit worth $3.6 million for automatically renewing their products without the legal consent of their customers.
This just shows a little bit on how shady the company is or was and is definitely a major red flag in my books. If Team Beachbody is willing to essentially steal money from their customers, are they then considered a reasonable company to work for?
Even if they do have a few good products in their portfolio, this kind of behaviour is still a major blip in the companies legacy and what's to say they won't do anything else like this in the future.
Most People Are Failing
Although a lot of the information within their 2017 income disclosure is a little vague it's still shows how the majority of people aren't really doing well within the business.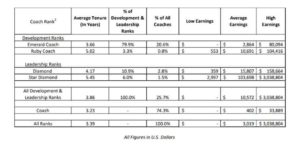 The income disclosure shows how 17% of all members only make an average of $3062 which honestly isn't horrible but, it's also not great.

The real kicker here is that within their fine print it shows that only 47.54% of members received a commission or a bonus meaning more than 50% of all members didn't.
The income disclosure also shows how only the top 4% are making a decent amount equating to roughly $1k/month on average whilst only around the top 3% are making a full time income.
As you can see the average earning for the highest rank within the company is more than a $100k jump from a diamond to a star diamond rank. This of course shows how really only the people right at the top of the "pyramid" are making the most money.
So yeah, the potential is there I guess but, it's also a goal which a very small number of people will ever reach. I'm sure now you see why most people fail, the income statement makes it very clear from what I can see.


---
THE GOOD THINGS
The Products For The Most Part A Liked
Most people who've used the products on offer don't tend to have anything negative to say about them, they're generally well received and actually were quite popular a few years back as well.
So besides the price tag for each product, the overall opinion on the products on offer are positive.
It's Relatively Affordable To Become A Coach
At only a $39.95 start up fee and $15.95 per month afterwards, it's really hard to say that Team Beachbody is an expensive MLM to join, yes the products they sell are quite expensive but  the fees to join are modest in comparison.
It's definitely one of the cheaper MLM's to join only costing you $231.35 to run it for a year. 
It's Been Around A While
Being around since 1998 and still making a lot of money and even being amongst the highest earning MLM companies out there annually, definitely adds quite a bit of credibility to the company in my opinion.
Of course this doesn't necessarily mean it's worth joining but, being around for over 20 years at this point isn't anything to laugh about especially when you consider the large majority of businesses fail within 10 years.
==>Click Here To Access My FREE Make Money Online Guide!<==
---
IS TEAM BEACHBODY A PYRAMID SCHEME/SCAM?
Well the good news is that Team Beachbody is neither a pyramid scheme nor a scam, it's a legitimate MLM company.
Its products are well received, the signing up costs are actually very cheap when compared to other companies and it's longevity also adds a fair bit of credibility to the companies name.
However, there are a fair few negatives surrounding it too. Pretty recently Team Beachbody had to deal with $3.6 million lawsuit, recruitment is essential to succeed within the company, they seem to have a very poor refund/ return policy in place and the major kicker is that really only 5% of members are making at least $1k+ a month.
In my opinion although the company is fairly easy to get into and is actually a very popular fitness program distributor, the negatives outweigh the positives. It's not a horrible opportunity but, MLM's just aren't, in my opinion, the best way to make a sustainable business nowadays especially when the internet is a thing.
I recommend avoiding it but, if you're still planning on joining, there's still a very tiny chance that you'll become successful through it.
---
MY PERSONAL RECOMMENDATION
I personally will always recommend against using a MLM business model to make money, not because you can't make money through it (you totally can) but, the system has always seemed shady to myself and is kinda synonymous with the likes of a pyramid scheme or scams (MOBE and Digital altitude).
Instead I prefer working with something created through ones own means and is ultimately dependent on yourself and your work ethic alone.
This method I'm talking about is affiliate marketing.
The reasons as to why I recommend it over MLM based structures are because
– there is no need to recruit constantly
– it is a legitimate method that has been working consistently and continues to grow as more businesses want individuals to promote products
– and because it is free to start up, no unnecessarily large start up funds needed.
The service I recommend is Wealthy Affiliate. It's free to sign up to and will get you set up and ready to start your affiliate marketing journey within minutes, as it did for me when I begun my journey.


If you have any questions that you would like to ask me regarding Team Beachbody , feel free to do so in the comments section below and I will get back to you as soon as I can. If you have your own thoughts about Team Beachbody and would like to talk about it, again feel free to do so in the comments below!
Thanks
Amhil