It's likely that you have come across Usana Health Sciences through an email list, on social media or got it recommended by a friend or family member.
Is Usana Health Sciences a scam? Maybe you've heard of the quality of products Usana produce and how world class athletes back their supplement.
You may have even heard how Usana is amongst the best network companies in the world nonetheless, you're still skeptical of making good money through because afterall it is still an MLM company and they tend be associated with scams or pyramid schemes.
For all you could have known, Usana Health Sciences may very well be a scam or something completely illegitimate like a pyramid scheme or a complete scam so taking your time to do an extra bit of research can save you from quite a bit of financial heart ache.
To be transparent with you I am not a member of Usana Health Sciences so I can assure you that I will not attempt to sell you this product unless of course it's worth investing in.
What I will aim to do is provide you with an unbiased 3rd party look at this system that will hopefully help you make the correct decision in the end.
---
PRODUCT NAME: Usana Health Sciences
OWNER/S: Dr. Myron Wentz, Ph.D.
TYPE OF PRODUCT: Health and wellness MLM
PRICE: $29.95 Welcome Kit + $100+/month for product purchase
SUMMARY: Usana is not a scam or pyramid scheme, in fact Id say it's amongst the best MLM companies in the market. The products are solid, world class athletes back it and a highly respected scientist runs the production of the products along with his team and the company as a whole having been around for multiple decades.
The major problems with Usana is what's typical of most MLM's, recruiting, expensive stratup and upkeep, expensive prices for the product and most importantly most people fail. So if you're alright with bearing these problems, I'd say Usana is probably one of the best network marketing companies to join but, in general I'd recommend to pass this one.
FINAL RATING: 2.4/5
RECOMMENDED: NO
---
WHAT IS USANA HEALTH SERVICES?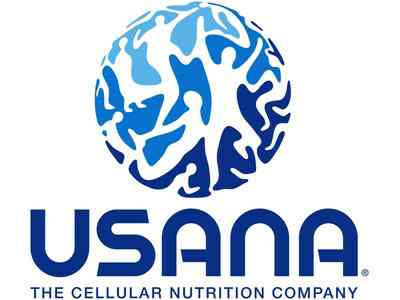 Usana is a health and wellness MLM that sells and produces nutritional and personal care products. It was also founded by Dr Myron Wentz in 1992.
The company is an MLM so there will be a few nuances involved but, for the most part it's a health and wellness company.
The reason why Usana is as highly regarded as it is is because of the brains behind the operation, Dr Myron Wentz, who himself is a legitimate doctor with an actual Ph.D.
This means that Usana as a company is backed by a real and established scientist who has a team that he trusts and believes in.
If you didn't already know Dr Myron actually won the Albert Einstein Award for outstanding achievements in life sciences in 2007 and is also a very well known humanitarian and philanthropist so at the very least the character of this man is top notch.
Whether or not this transfers over this company is different matter.
Anyways let's move on to the product line.
==>Click Here To Access My FREE Make Money Online Guide!<==
---
USANA HEALTH SCIENCES' PRODUCT LINE
The fact that the Usana is backed by such a prestigious doctor in their development of the products, the line already has a huge advantage over other MLM's in the industry.
Usana's product line consists of 3 categories that have many products within them. These categories are :
Nutritional Supplements
Diet & Energy
Personal Care
This is pretty typical of health and wellness MLM's and the fact Usana has hundreds of products spread between all the categories means that I won't go over them because there are just too many of them.
Now as to why the product line is as good as it is is because of these specific elements.  
Usana has many patents for its different products.

Usana is the Top Rated Nutritional Supplement Company according to Comparative Guide on Nutritional Supplement's study

Thousands of World-Class Athletes Trust USANA
These qualities already classify the product line as being amongst the best in the market and I'm sure you can see why right? If world class athletes are willing to back your product, there's no way that they can be bad, at least most of the time that is.
As good as the opinions world class atheletes have on Usana's product line, it's pretty unlikely you'll be selling to them, you're more likely to be distributing it to the average person instead so I think it's appropriate to see what the average Joe thinks of the products.
Do You Want To Make A Full Time Income Just As Many Have Been Doing For Decades, If So Check Out My #1 Recommendation! 
---
IS USANA'S PRODUCT LINE ACTUALLY GOOD?
As I've not used the products myself, I can't speak for the quality from personal experience but, I did do a little research and this is what I found…
Individuals, whether they be world class athletes or the average person genuinely do like the product line that Usana offers.
Within Trustpilot, everyone who's used the products haven't sufferered any negative side effects at all, no sickness no headaches etc. The supplements just seem to work really well.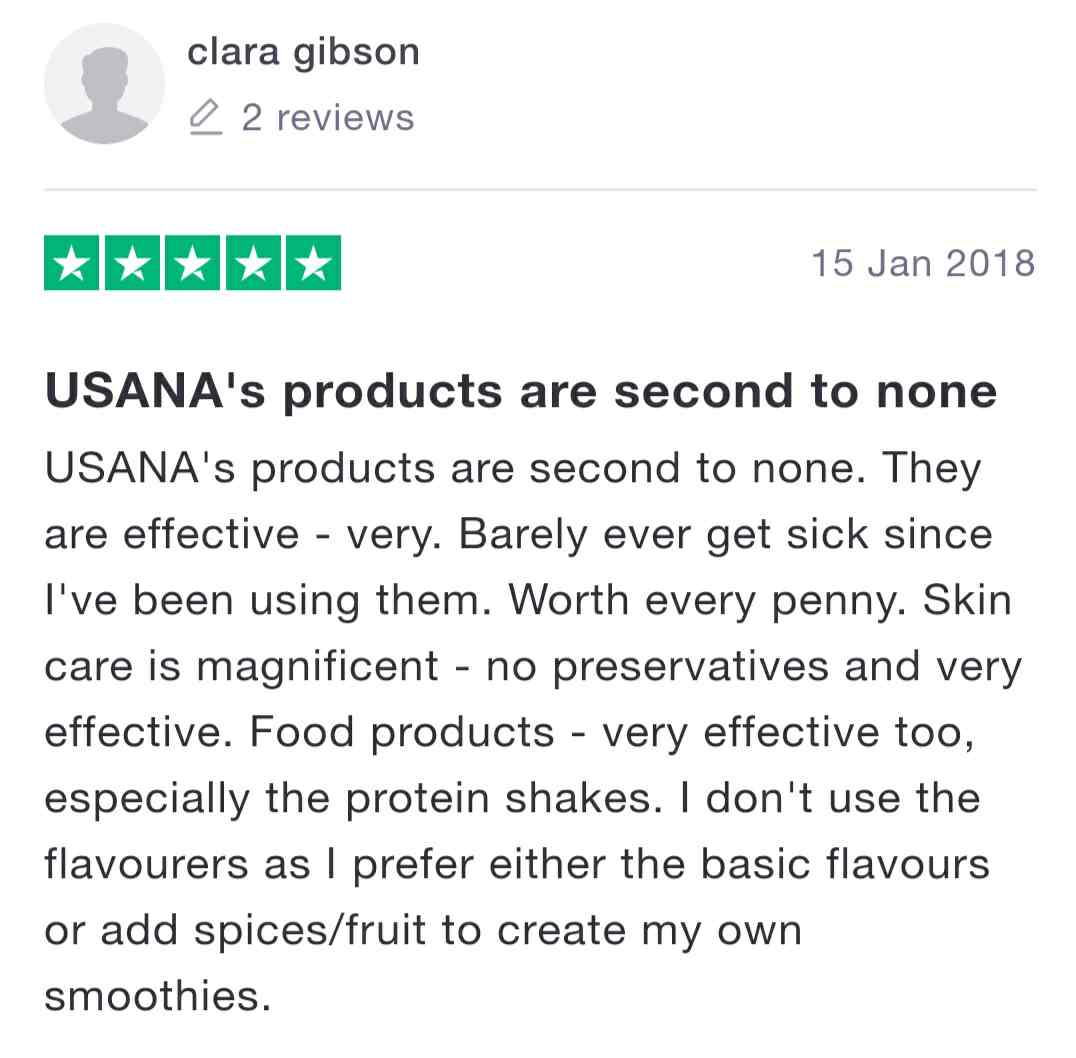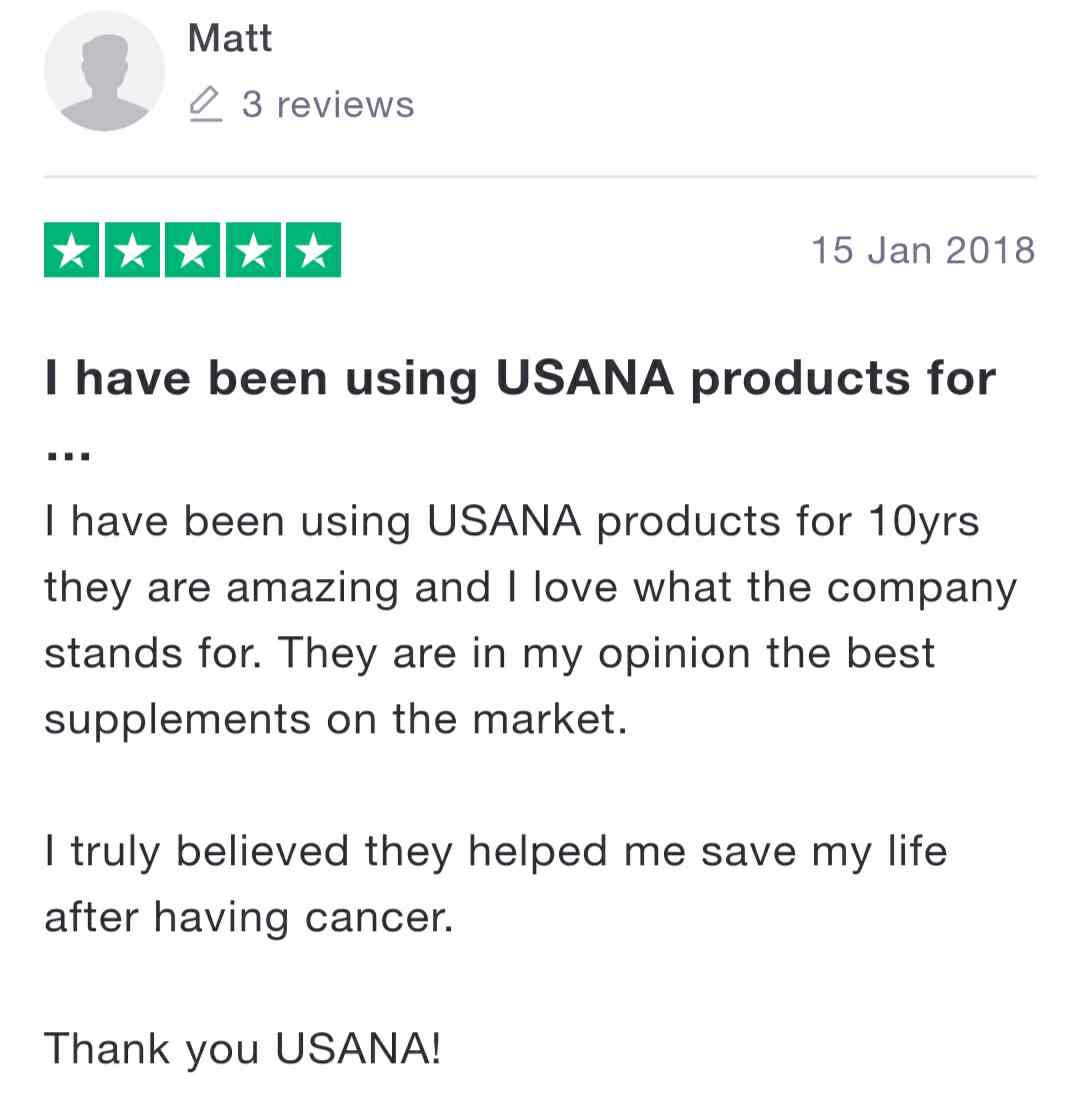 In general there are no negatives regarding the product line as a whole. I guess this is to be expected considering the influence the products have on world class atheletes as well as the fact they're developed by a team made by the Albert Einstein Award winning, Dr Myron picked.
The only real complaint that the products have is that they are too expensive, I guess this is bound to happen if you're paying for a "prestigious brand" per se.
All in all the products won't really cause you any problems if you do decide to pursue this business opportunity.

---
HOW DO YOU MAKE MONEY THROUGH USANA HEALTH SCIENCES?
As is the case with pretty much all MLM businesses there are 2 ways to make money with them, Usana Health Sciences being no exception.
1. The first method is by directly selling the product to other individuals and in return make a commission for the sales
2. You make money through your recruits and downline, by getting residual income by following and meeting certain criteria as well as make money through bonuses and incentives due to meeting company set goals.
---
HOW TO GET STARTED
The first thing you'll need to do is sign up to usana through it's application form and you'll probably also require an id number of an already existing member too.
There are 2 choices of Usana members you can become
Usana Preferred Customer : As a preferred customer you'll be given the ability to purchase Usana's product line at a a 10% discount or a 20% discount if you set a specific product on "Auto-order". One caveat with this membership level is that you won't be able to benefit from the compensation structure.

Usana Associate : This is likely the membership level you'll be going for as it is only as an associate that you will be able to benefit from the compensation plan. 
Once you've filled in the application form you'll have to pay a $29.95 starter fee and a further $20 renewal fee but, this isn't where the costs pile up. You'll also need to purchase one of their enrollment packages as well.
These packages include:
Basic Business Pack – $305.00
Entrepreneur Pack – $624.95
Professional Pack – $1,250.00
Moreover, even after paying for one of the kits you'll be required to sustain atleast another $100 per month autoship costs to reamain eligible for the commissions from the compensation structure. 
If you were to calculate the amount of money needed to maintain an Usana business for a year, you would at the very least need to spend
$1554.95! 
This isn't even taking into account other costs such as advertising and what not. This is definetly quite expensive to the average person but, going off of how other much MLM companies charge such as isagenix, senegence, pampered chef, Life Leadership etc I'd say that $1.5k is more or less the starting and upkeep fee.
There was another thing I found out about Usana, something called the  5-customer rule. Supposedly if you're unable to sell to 5 different customers in a 4 week period you won't be able to make any commissions.
I don't know if that's true but it's a pretty wierd rule in my opinion although it does make sense as once you've developed your Usana business, I doubt it'll be too hard to get 5 different customers to purchase from you but, getting to a solidly developed Usana business will take a while.
Are You Tired Of Working For A Boss? If So Why Not Take Your Job Into Your Hands And Work For No One But Yourself… If You Want To Do This Check Out My #1 Recommendation 
---
COMPENSATION STRUCTURE
Usana uses the pretty common binary structure for their compensation plan. This is basically when you have two legs within your downline, one on the left and the other on the right.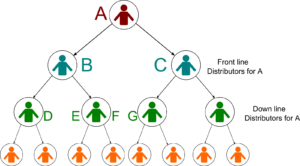 They have a fairly robust compensation plan so I'll get into that now.
Usana have 6 different ways through which they can earn you money and they include :
Retail sales :  This is profit you make for the difference between your purchase price and the retail price. For example if you bought a product for $35 and later sold it for $50 your retail sales profit would be $15
Weekly commissions : You earn points from each of your legs within the structure and at the end of the week you cash the points in for a weekly commission payout.
Lifetime matching bonus : These are bonuses you can achieve if you can help one of your downline members reach a certain rank within a specific period of time.
Incentives : These are basically a variety of contests that are held every month and if somehow you manage to win a contest, you could win some lucrative prizes.
Leadership bonus : If you reach the Gold Director rank and above, you'll be able to receive a weekly profit share from Usana. Usana reserves 3% of its commissionable volume and share it with the top associates every week
Elite bonus : If you're the top earner in Usana, you'll be eligible to earn even more additional commissions.
The higher you get, the more you earn.
For a more in depth look at the plan, click here or check out the video below.

---
THE NOT SO GOOD THINGS
Expensive Startup And Upkeep 
Yep Usana isn't going to be a cheap thing to get involved in. As I've already stated it will likely set you back around $1.5k to start and run an Usana business in your first year and around $1.2k from there on after.
So yeah, upkeep costs are pretty expensive and this is only including the mandatory fees, if you consider other fees such as advertising the products on Facebook or Google or other costs that you may need to pay for such as hosting parties, it's likely the entire costs to run this business will be a lot more.
The only good thing I can take from this price is that it's spread out in smaller chunks however, when starting out, we're talking just your first month's payment, you'll need at least $434.95 lying around, maybe $334.95 if the basic enrollment package covers that months autoship fee.
Either way both the upkeep cost and starting cost won't be cheap, even if relative to other MLM it's a fairly normal amount to pay.
You Need To Recruit To Succeed 
As is the case with pretty much every network marketing company, recruitment is crucial to ultimately make enough to succeed.
Of course the same definetly does apply to Usana too. The problem that most members will have in the beginning is if they should invite their family or friends to join under them, personally I would stay away from doing this because if for some reason they are unable to succeed they'll probably blame you and your relationship will likely suffer.
This is why I think it'll be very hard to get people to sign up within your downline. The other method you could use to grow your downline is by trying to recruit through the Internet which will likely involve spending a fair bit of money experimenting and finding the best way to get leads.
This method will likely cost you a lot of money!
So if you're unable to afford spending extra on ads or if you don't have much knowledge on how to use ads (you'll need to purchase a course in ppc marketing probably too), you'll struggle to get leads and ultimately generate the recruits you need.
Obviously your downline will also be working for you but, it's likely they'll struggle just as you will if they're starting out with no knowledge on how to effectively recruit.
This will mean it's probable that you will need to recruit a lot more than you initially thought was necessary and considering how difficult it is to do that, the chances of success for most people is going to be very small.
Cheaper Alternatives To The Products
Many people argue that although the products themselves are good, they're still a little bit expensive as well. I guess it's the premium you have to pay for the Usana brand but, if do you look around I'm sure you could find cheaper alternatives.
Infact Amazon even offer certain Usana products cheaper than they retail for in Usana's actual store.
Most People Are Failing 
If you look at Usana's income disclosure statement, you'll realise that a large majority of individuals do not make a full time income through this business model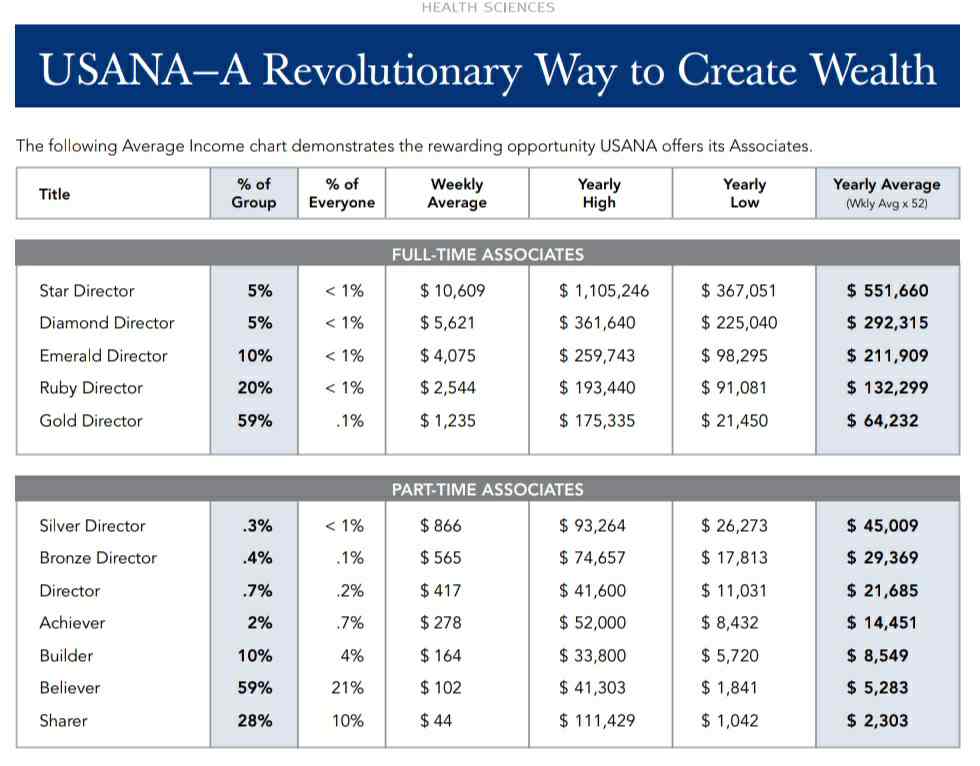 In fact according to Usana documentation 87% of associates fail to make enough from commissions to recover the cost of their qualifying purchases with 67% of all Associates making no commission. And 72% of the company's commissions are earned by the top 2.31% of Associates.
I guess for the most part most individuals don't really aim to be full time associates, they generally join just because of the quality of the products.
Having reviewed many MLM's before I can't really say that this is too surprising, the likes of Xyngular, nerium, Max International, LuLaroe etc all have the same issue in regards to the sucess rates.
Even though Usana was voted as the best network marketing company the stats still show that network marketing companies in general aren't very profitable for the large majority of people.


---
THE GOOD THINGS
Dr Myron Is A Very Respected Scientist 
The owner of Usana is someone who is highly respected in the community of scientists and is someone who's even won the Albert Einstein Prize in the past for his work.
This gesture alone gives some credibility to this MLM compnay and is one of the reasons as to why many regard Usana as having some of the best products within the health and wellness niche.
The Products Are Actually Good
People generally feel as if the products within Usana are actually very good, if they were in fact poor in their quality, why would over 2000 world class atheletes vouch for them.
Of course normal individuals found the products to genuinely be very good, I personally couldn't find anything bad about them beside the price tag.
It's Been Around A While 
Having been around for 26 years, there's no denying that Usana has been doing things right otherwise they'd probably have already been shut down.
This along woth all the other things I've mentioned really helps to prove the credibility of Usana and what they have to offer.
==>Click Here To Access My FREE Make Money Online Guide!<==
---
IS USANA HEALTH SCIENCES A PYRAMID SCHEME/SCAM?
No Usana is neither a scam nor a pyramid scheme, it's a legitimate MLM company that's actually in my opinion amongst the best in the network marketing industry.
The products are backed both by over 2000 world class atheletes and a well established scientist in Dr Myron Wentz, a Albert Einstein Award prize winner. Normal everyday people genuinely like the products and the fact that Usana has been around for as long it has, it's credibility is even distinguished in my eyes.
However, as it is an MLM, it still suffers from the same problems that most MLM's suffer from, it's products, although good, still cost a fair bit more than their competitors, the upkeep and start up fee are pretty expensive at around $1.5k to run the business for a year and most people are failing.
Of course the reason as to why is because recruiting isn't easy yet is required to find sucess within any MLM. That's why I believe, as a business opportunity, it probably isn't worth joining Usana but, if you're interested in the products and want to try them out (which is why most sign up), it's definitely worth a try.
---
MY PERSONAL RECOMMENDATION
I personally will always recommend against using a MLM business model to make money, not because you can't make money through it (you totally can) but, the system has always seemed shady to myself and is kinda synonymous with the likes of a pyramid scheme or scams (MOBE and Digital altitude).
Instead I prefer working with something created through ones own means and is ultimately dependent on yourself and your work ethic alone.
This method I'm talking about is affiliate marketing.
The reasons as to why I recommend it over MLM based structures are because
– there is no need to recruit constantly
– it is a legitimate method that has been working consistently and continues to grow as more businesses want individuals to promote products
– and because it is free to start up, no unnecessarily large start up funds needed.
The service I recommend is Wealthy Affiliate. It's free to sign up to and will get you set up and ready to start your affiliate marketing journey within minutes, as it did for me when I begun my journey.


If you have any questions that you would like to ask me regarding Usana Health Services , feel free to do so in the comments section below and I will get back to you as soon as I can. If you have your own thoughts about Usana Health Services and would like to talk about it, again feel free to do so in the comments.
Thanks
Amhil