It's likely that you have come across Mary Kay through an email list, on social media or got it recommended by a friend or family member.
Is Mary Kay a pyramid scheme? Is it potentially a scam, a business opportunity that's not worth investing? Of course the reason why you're here is to find out if joining Mary Kay is worth your time and honestly, that's definitely a good call.
First and foremost I must commend you for actually doing a bit of extra research before committing to purchasing or joining Mary Kay. For all you could have known, Mary Kay may very well be a scam and rob you of your money so this review could help you find anything peculiar about it.
To be totally transparent with you I haven't used Mary Kay so I can assure you that I will not attempt to sell you on it unless of course it's worth investing in.
What I will aim to do is provide you with an unbiased 3rd party review of Mary Kay that will hopefully help you to make the correct decision in the end.
---
PRODUCT NAME: Mary Kay
OWNER/S: Mary Kay Ash Although Current CEO is Richard R Rogers
TYPE OF PRODUCT: Beauty and Cosmetics MLM
PRICE: $100 for Starter Kit + $225 worth of product purchase every 3 months
SUMMARY: No, Mary Kay is niether a pyramid scheme or a scam, it is a legitimate MLM company and is amongst some of the largest and highest earning businesses in the world.
However, the fact that most people are failing, the potential stockpiling issues, the relatively expensive upkeep costs and the fact the beauty market is just so overly saturated makes it hard for me to recommend joing Mary Kay unless you're knowledgeable about recruiting or are willing to put your blood, sweat and tears on the line in order to make it work.
I personally wouldn't recommend that you become a Mary Kay consultant however, in the end of the day the final decision is yours so, I'm not going to persuade you to pick something else if you don't want to.
FINAL RATING: 2.4/5
RECOMMENDED: NO


---
WHAT IS MARY KAY?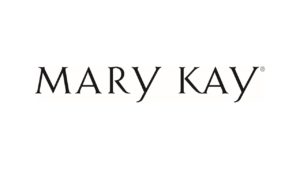 Mary Kay is a beauty and cosmetics MLM founded by Mary Kay Ash in 1963. At the current moment it's a very large company that's actually a multi-billion dollar company so, it's definitely not a small business by any means.
Mary Kay is amongst some of the oldest MLM companies out there that I know, in a similar league to Avon, Amway, Enagic, Nature's Sunshine etc. The fact that's it has been around so long is testament to the longevity of the company.
At the moment the founder, Mary Kay Ash had passed away in 2001 so the current acting CEO of the company is her son Richard. R. Rogers.
==>Click Here To Access My FREE Make Money Online Guide!<==
---
MARY KAY'S PRODUCT LINE
Having been around for so long, the number of products that Mary Kay boasts have been increasing over the years. Currently they sit at over 200 products and this is likely continuing to grow the more Mary Kay grows and ages.
The products on offer consist of multiple categories for both men and women and they include :
Makeup
Skin Care
Fragrance
Body & Sun
Men's
These categories obviously have an expansive library of products but, as with any company, Mary Kay also have a few best sellers so I'm going to briefly go over a couple.
Lash Love $13 – $36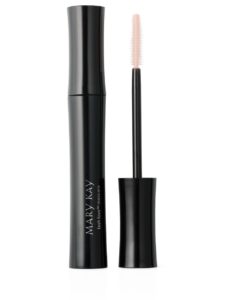 This is their best selling line of waterproof mascara and lash primer. The line is definitely a little expensive for what it does but, I guess that might be because the quality is high.
Timewise $22 – $365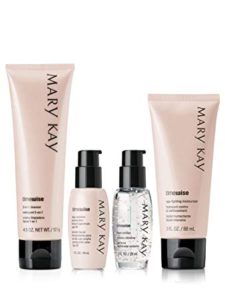 This is Mary Kay's skincare line of products and they're basically designed to be like any other skin care line. Timewise is aimed to help with wrinkles and anti-aging so nothing too unique.
If you want to check out there rest of the products that Mary Kay has on offer, click here.
Do You Want To Make A Full Time Income Online Just As Many Have Been Doing For Decades, If So Check Out My #1 Recommendation
---
WHAT DO OTHERS THINK OF MARY KAY'S PRODUCT LINE?
I did a little bit of research on other people's experiences using Mary Kay's products and this is what I found.
Firstly considering how the company has it's own research and development institution and the fact that the company is pretty much 55 years old, you'd think that the products on offer would be really good right? Well… The reality is that the products on offer are a mixed bag.
As for the bad areas about the product line, in consumer affairs I found that individuals have been suffering side effects after applying the cosmetics line. Moreover, since the change in ingredients a lot of customers have found the products are too greasy and gross and generally not as good as they used to be.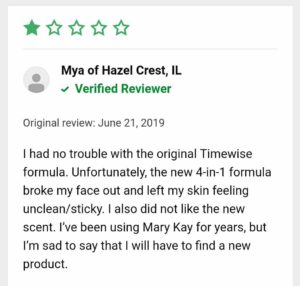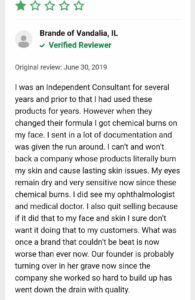 Of course there are a fair few positive remarks about the products such as them being great and working pretty well for them.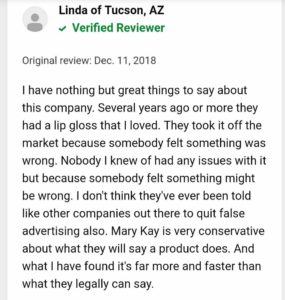 All in all, the product line as a whole is a mixed bag, some people really like them whilst others don't like them at all, especially since the change in ingredients.


---
HOW DO YOU MAKE MONEY THROUGH MARY KAY?
As is the case with pretty much all MLM businesses there are 2 ways to make money with them, Mary Kay being no exception.
1. The first method is by directly selling the product to other individuals and in return make a commission for the sales
2. You make money through your recruits and downline, by getting residual income by following and meeting certain criteria as well as make money through bonuses and incentives due to meeting company set goals.
---
HOW TO GET STARTED
There are a couple things that you will need to do first before you can officially become a consultant (distributor) for the company.
The first thing you'll need to do is obviously sign up through their application form but after that, the next thing required is to purchase the starter kit.
The starter kit will set you back $100 and will include the following things within it: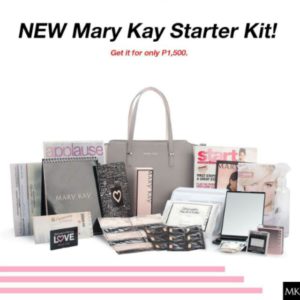 Retail sized products 
Samples of some products 
A personal website 
Brochures and training DvD's that you provide you sales tips 
50% price cut to buy the products yourself 
Some special offers
On top of this you will also need to invest a further $225 every 3 months on products just so you can remain an active distributor for Mary Kay.
So in total, the very minimum you will need to spend to become a Mary Kay distributor is $1000!
This is far from being the most expensive MLM out there, I'd say it's probably more so the average amount needed to start up a MLM business however, I can't say it's very cheap either, especially when you consider that here other legitimate online businesses you can delve into that cost a third of the price to start.
Are You Tired Of Working For A Boss? If So Why Not Take Your Job Into Your Hands And Work For No One But Yourself… If You Want To Do This Check Out My #1 Recommendation 
---
COMPENSATION STRUCTURE
Mary Kay's compensation plan or as its called by the company, Mary Kay's recruiting notebook, shows that there are 4 different way through which you can earn through the company.
These methods include :
Direct Sales :  You can earn a 50% profit on every sale that you make through direct selling. 
Team Order Commissions : The commission rate for the sales generated by your downline is at 4%. This figure will increase the higher you rank is within Mary Kay
Team Building Bonuses : These are set bonuses paid out, between $50 to $3,000, if you manage to meet certain requirements as a consultant. 
Other incentives and bonuses such as paid for trips and a car bonus if consultants make over $100k in sales within a year.

If you want a more In depth look at the compensation plan, check out the video below.

---
THE NOT SO GOOD THINGS
You Need To Recruit To Succeed
This isn't really that unexpected a thing but yes, you do need to recruit, a lot, to be able to succeed with Mary Kay. The compensation plan has a pretty huge emphasis on the benefits you receive the more you recruit.
The team commissions for one can increase upto 13% if you are able to recruit a lot of individuals and in turn increase the number of sales your team generates.
The fact that your downline is required to purchase atleast $225 worth of merchandise every 3 months means that you'll be guaranteed to make some money from your team so, of course the larger your team the larger your overall monthly income.
Moreover, the team building bonuses that Mary Kay offer also show how much more focused the company is at having their consultants recruit more.
I'm not saying that it isn't possible to make good money through just direct sales, I definitely think it is possible however, unless you're good at recruiting members who essentially generate money for you on autopilot, I highly doubt you'll be able to succeed as a Mary Kay distributor.
It Relatively Expensive To Start
At $1k for your first year and a further $900 every other year, I'd say that starting a Mary Kay business will overtime become pretty expensive. Of course the amounts you'll need to invest will be spread out but, $1k is a pretty steep investment especially, as I said earlier, when there are business opportunities with equal if not more potential out there yet for a cheaper price.
However, as the costs to run a MLM company, it's far from being the most expensive.
It's An Overly Saturated Market
The beauty and cosmetic MLM industry and the beauty industry in general is a very saturated market. Considering how old Mary Kay is at this point, I'd be very difficult to make it as a successful consultant unless you have the training and knowledge to promote yourself other than through word of mouth.
And beyond just the competition within Mary Kay, there at multiple other beauty and cosmetic brands that you'll be competing with.
Looking at the price range for most of Mary Kay's goods, do you think it'll be easy to convince someone to actually spend more on a product that more or less works the same as cheaper alternatives?
I personally don't think it'll be easy at all, especially if all your marketing is through word of mouth and brochures.
Stockpiling
You may find yourself with stockpiling issues if you join Mary Kay. The fact you've got to purchase $200+ worth of merchandise means that if you're unable to sell your stock, they could add up and you'll be left with too many items in your inventory.
If you're good at sales, this probably won't be too much of an issue for you however, if you're a newbie and trying to find your footing within Mary Kay, don't be surprised if a year down the line you've got a lot of inventory still in stock and stacking up in your apartment.
Most People Are Failing
This isn't too surprising to me but, if you didn't already know, it's more likely that you'll fail as a distributor as opposed to succeed.
The breakdown of their 2017 income disclosure statement which discusses the statement for 32400 members is as follows:

Out of 3,818 members who've been a part of Mary Kay for at least a year, only 47.4% earned commissions in excess of CA$100 (US$75.93).
Out of the 455 Mary Kay Sales Directors only 50% earned commissions as low as CA$20,331 (US15,438) and in excess of CA$100,000 (US$75,933.60).
Out of the 16 Mary Kay Independent National Sales Directors, only 62.5% earned commissions in excess of CA$100,000 ($75,933.60).
So as a consultant the likelihood of making a decent to good money as a consultant is a little over 1%. This of course means that the majority of individuals who pursue Mary Kay's business opportunity will fail.
In 2017 Mary Kay actually had a great year where they generated over $3.25 billion in sales through their 3.5 million members according to the direct sales association yet most distributors couldn't even make more than $100 a month.
So unless you've got the skill set and the drive to make it work with Mary Kay as one of their consultants, I'd definitely recommend looking elsewhere.
==>Click Here To Access My FREE Make Money Online Guide!<==
---
THE GOOD THINGS
It's Been Around A While
Mary Kay has been around since 1963 so it's over 5 decades old at this point. When you consider how most businesses tend to fail within 10 years, the fact that Mary Kay has made ir till now and is even a multi bilion dollar company shows a lot of credibility for the company.
It's longevity has of course resulted in the company being recognised worldwide. This also adds to the credibility the company has.

---
IS MARY KAY A PYRAMID SCHEME/SCAM?
No, Mary Kay is niether a pyramid scheme or a scam, it is a legitimate MLM company and is amongst some of the largest and highest earning businesses in the world.
However, the fact that most people are failing, the potential stockpiling issues, the relatively expensive upkeep costs and the fact the beauty market is just so overly saturated makes it hard for me to recommend joing Mary Kay unless you're knowledgeable about recruiting or are willing to put your blood, sweat and tears on the line in order to make it work.
If you're serious about becoming a consultant for Mary Kay, it's a very credible and its products are, for the most part, are regarded as solid however, if you'd rather try out a business that costs far less and doesn't require you to sell face to face or recruit tons and tons, my #1 recommendation might be worth giving a shot instead.
---
MY PERSONAL RECOMMENDATION
I personally will always recommend against using a MLM business model to make money, not because you can't make money through it (you totally can) but, the system has always seemed shady to myself and is kinda synonymous with the likes of a pyramid scheme or scams (MOBE and Digital altitude).
Instead I prefer working with something created through ones own means and is ultimately dependent on yourself and your work ethic alone.
This method I'm talking about is affiliate marketing.
The reasons as to why I recommend it over MLM based structures are because
– there is no need to recruit constantly
– it is a legitimate method that has been working consistently and continues to grow as more businesses want individuals to promote products
– and because it is free to start up, no unnecessarily large start up funds needed.
The service I recommend is Wealthy Affiliate. It's free to sign up to and will get you set up and ready to start your affiliate marketing journey within minutes, as it did for me when I begun my journey.


If you have any questions that you would like to ask me regrading Mary Kay, feel free to do so in the comments section below and I will get back to you as soon as I can. If you have your own thoughts about Mary Kay and would like to talk about it, again feel free to do so in the comments below!
Thanks
Amhil