It's likely that you have come across Arego Life through an email list, on social media or got it recommended by a friend or family member.
Is Arego Life a scam? The reasons why you're here is because you have want answers right so, that's what I'm going to provide for you within this Arego Life review.
First and foremost I must commend you for actually doing a bit of extra research before committing to joining Vemma. For all you could have known, the product could be a major scam so the fact you're here right now, researching whether or not that's the case is a pretty smart move on your part.
To be fully transparent with you, I am personally not a member of Arego Life so I can assure you that I will not attempt to sell you it unless of course it's worth investing in.
What I will aim to do is provide you with an unbiased 3rd party look at Arego Life that will hopefully help you to make the best decision you can in the end.
---
PRODUCT NAME: Arego Life (AL)
OWNER/S: Jim Douville, Adam Baadsgaard and Don Coplin
TYPE OF PRODUCT: Health and wellness MLM
PRICE: $49.95 + $55/Month
SUMMARY: No, AL is neither a pyramid scheme nor a scam but, this doesn't mean it's an opportunity I would suggest you partake in.
The fact that you will need to be very good at recruiting to succeed and the products being very expensive is another thing that I found to be a negative because it'd be hard to convince people to buy them.
The fact the health and wellness niche is such an oversturated market makes it hard for me to see AL becoming a front runner or even lasting long enough for most to succeed and the final issue of MLM's in general having a very low success rate with only around 5% of all memebers making $1k+/month.
I personally wouldn't reccomend you join Arego unless you have a game plan so I either suggest making one or instead look into another online business opportunity like affiliate marketing (which is what I do to make money online) to pursue instead.
FINAL RATING: 2/5
RECOMMENDED: NO

---
WHAT IS AREGO LIFE?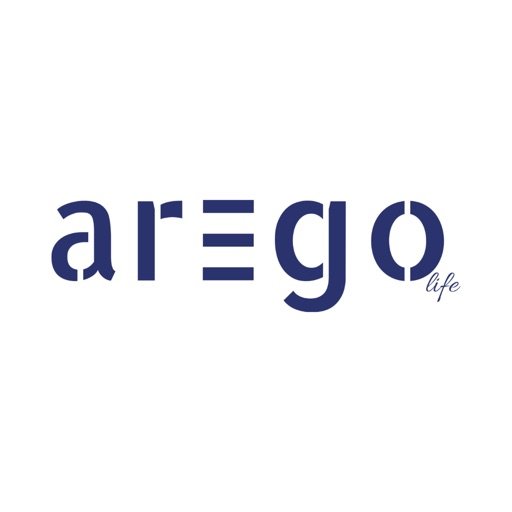 AL is a MLM in the health and wellness niche which is currently in its pre launch phase. The company is owned by Co founders Jim Douville, Don Coplin and Adam Baadsgaard and was founded in March 2018.
Jon is actually someone who's worked within a couple MLM companies before, namely nerium International and rain International, so he's fairly experienced within the health and wellness niche whilst Adam Baadsgaard also came over from rain international. Don Caplin is a retired dentist.
Considering the scope of the health and wellness niche with huge brands like nature's sunshine, kannaway, enagic, and other less prevalent establishments like vemma or my daily choice, there's no denying just how insane the amount of competition a new MLM company within this niche will have to face so, it begs to differ why the co founders would want to participate in this niche.
Most of these companies have their own unique product lines, generally with a special ingredient, to spereate themselves from each other. Of course AL follows this pattern and has its own unique flagship product called "Adapt X.1" which also has an "active (special) ingredient", which is patented due to the active ingredient within it called Adaptenol.
The ingredient is supposedly aimed to balance out the serotonin levels within your body which in turn should provide the following benefits :
Improved Sleep**
Mood Management**
Boost Immune Function
Brain Function
Improved Sexual Function
Skin Health
Relaxation
Fat Metabolism
Anti-Aging
That's clearly a lot of benefits on paper but, in the end of the day the only way to truly know if they work well will be to try them yourself, which honestly having looked at the responses from actual users form other MLM health and wellness products, is going to be hit and miss at best. Once again I've not tried the flagship myself so I can't really prove anything.
==>Click Here To Get Access To My FREE Make Money Online Guide!<==
---
AREGO LIFE PRODUCT LINE
At the current moment, it appears that the only product they sell is the Adapt X.1. It retails at different prices depending on  whether you're a preferred customer or just a normal customer.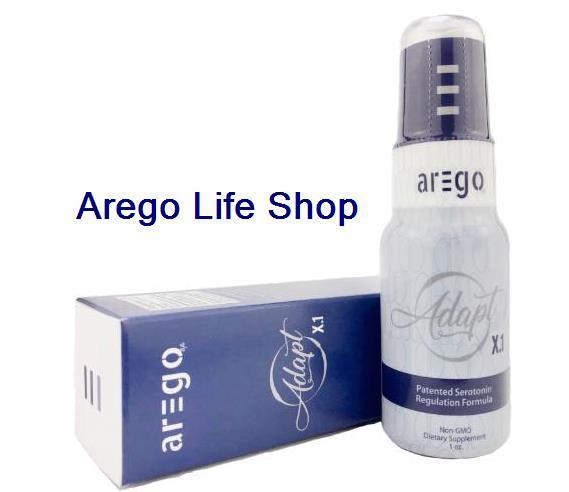 As a normal customer you will need to spend $70 for a single bottle whilst a preferred customer still has to pay $55. These definitely aren't cheap when you consider a single bottle only has 750ml. If you use the bottle at the reccomended 6 – 10 sprays, with a maximum spray capicty of 220, a single bottle should last around 26 – 30 days.
The longevity of a bottle in this case isn't too bad, provided you use it everyday but, the fact you only get a single bottle for $70 is asking for a lot on a product that honestly seems too good to be true.
I'm not going to say too much else because there's no way for me to say if the product is good or bad but, one thing I can say is that Adapt X.1 is very expensive for what it offers.
Discover How I Made $173 Through A Single Sale Using This Online Business Model, Click Here To Read My Full Money Making Guide On How I Did It! 
---
HOW DO YOU MAKE MONEY THROUGH AREGO LIFE?
As is the case with pretty much all MLM businesses there are 2 ways to make money with them, AL being no exception.
1. The first method is by directly selling the product to other individuals and in return make a commission for the sales
2. You make money through your recruits and downline, by getting residual income by following and meeting certain criteria as well as make money through bonuses and incentives due to meeting company set goals.
---
HOW TO GET STARTED
In order to join AL, become an official Marketing Partner (MP) and earn from them, you'll need to follow a few requirements set out by them.
The first step is to pay for the basic membership. This will cost you $49.95. You can also opt to sign up with AL's executive kit which will set you back another $149.95 but, in the kit you'll get a few Adapt X.1 bottles unlike 0 from just signing up so, I reckon this path you should take if you join.
In order to maintain your membership and have the potential to qualify for AL's compensation plan (from the unilevel structure at least) you'll either need to have atleast one direct downline member and personally purchase 55 PV ($roughly $55) per month of products or have your reffered members cover the fee for you.
This means that the staring costs will be roughly $500 -$700 at the minimum and possibly $900+ at the top end for your first year (this will decrease if you manage to recruit other MP's who subsidise the costs for you).
This is far from the most expensive starting costs for a MLM I've seen but, it's early days right now so saying it's going to be exactly what you'll be required to pay is hard to confirm.
Are You Tired Of Working For A Boss? If So Why Not Take Your Job Into Your Hands And Work For No One But Yourself… If You Want To Do This Check Out My #1 Recommendation
---
COMPENSATION STRUCTURE
As I've mentioned above, AL follows a unilevel structure for it's system. This means that MP's are given a set level, in terms of the depth, through which they'll be able to earn commissions from whilst horizontally they'll be able to earn from a theoretically infinite amount of people.
Before getting into the details of the compensation structure, it's worth noting that there are 12 ranks in total when it comes to being a member. This shows that there's theoretically a lot of potential for growth within the company. The starting rank is an advisor rank which is earned by generating $1000 in accumulated unilevel team volume.
The highest rank within AL is the Beachcomber which requires that you maintain a residual matrix commission qualification, maintain at least two personally recruited National Directors or three Regional Partners, and generate $2,000,000 in accumulated unilevel team volume.
I don't know if this makes you optimistic or pessimistic about becoming a member but, there's no denying that achieving such a rank will be nigh impossible for pretty much everyone.
As for the compensation plan, there are 11 different elements to it which includes the following :
Retail Commissions : As an MP you'll be paid out 25% for a first time Adapt X.1 purchase from a single retail customer. In order to earn a 25% commission from returning customers, they will need to make a purchase of atleast $110.
New Customer Pool : AL takes a 25% cut from all retail customer volume and places it into the New Customer Pool. The money from the pool is then shared between affiliates who achieve certain goals such as enrolling a new retail customer in 7 days, which earns 4 shares, or enrolling a new retail customer in over 60 days for 1 share.
Self-Purchase Commissions – AL affiliates earn 25% in commissions from their own Adapt X.1 purchases.
Recruitment Commissions : MP's earn 25% from their direct referrals first purchase.
Residual Commissions : The vertical level of the unilevel structure where AL caps at is the 10th evel. The residual commissions are paid out as a percentage of sales volume generated across the ten levels. As for the commission rates on each level, it's 3% from levels 1 – 3, 4% from levels 4 – 6, 5% from level 7 and 8, 2% on level 9 and 1% on level 10.
Residual Commissions Matrix : in order to qualify for these commissions you need to enroll at least three customers a month who also purchase atleast 1 Adapt X.1 bottle. AL uses uses 3×13 model for their matrix. This means you'll have 3 recruits under you and your recruits will have 3 under them until the 13 level is completed. The residual commissions are paid out at a rate of 40% of the 25% of residual retail customer order volume generated by the matrix team members.
Check Match Bonus : This bonus is paid on top of the matrix commissions from directly recruited MPs. The bonus is calculated as a 100% match on the 40% of the 25% paid residual matrix commission volume.
Early Movers Bonus : if a new AL MP qualifies as Manager within 60 days of signing up, they'll be eligible to receive an iPad or $300 cash as a result of this bonus.
Compony Founders Pool : AL takes 20% of the 25% sales volume generated by the sale or purchase of Adapt X.1 (which is $2.80 per bottle) , and places it into the Company Founders Pool. This is then distributed amongst members who "helped build Arego Life in its beginning stages and who continue to engage and build long term.". From this explanation, I assume that this pool is only beneficial for members who started early although I can't say for sure.
Lifestyle Bonus : This bonus is only available for regional directors (3rd lowest rank) where you basically receive a monthly bonus for remaining a specific rank. Regional directors get a $100 lifestyle bonus whilst the maximum is $1000 for National Excutives (the 6th highest rank) up till the Beachcomber rank
Global Bonus Pool : AL places up to 5% of monthly company wide-sales volume into three rank-based Global Bonus Pools. National Partners, Global Directors and higher receive pro rata share in a 1% Alps Pool. Global Executives, Global Partners and higher receive a pro rata share in a 1% Denalis Pool whilst Beachcombers recieve a pro rata share in a 1% Everest Infinity Pool.
As you can see from my explanation of AL's compensation plan, a lot of the benefits are rewarded to members who recruit a lot and achieve a higher rank, the fact that retail commissions from reccuring customers are only available at $110 shows that AL want you to recruit otherwise why would they do that.
Anyways, if you still want to see a more detailed look at their compensation plan, click here or you can check out their video trying to explain the plan down below.

---
THE NOT SO GOOD THINGS
Recruiting Seems Very Important To Achieving Success Within The Company
Clearly there's heavy emphasis on recruiting members, as can be seen in the residual matrix aspect of the compensation plan and the benefits from the different pools for higher ranked MP's and even providing more shares from the new customer pool by referring people as quickly as you can.
This isn't necessarily a bad thing but, most members would just go about recruiting everyone without disclosing to them the benefits and primarily the negative aspect of joining which when it can become problematic.
Of course it's still possible to achieve some results through direct retail sales, with a 25% commission rate honestly being pretty good however, repeat customers, who likely would make a large portion of the money you earn, need to actually purchase a minimum of 2 bottles for you to make commissions just doesn't make sense to me, unless AL wants you to focus on the recruitment aspect more.
The commissions for the normal unilevel residual and primarily the matrix commission are certainly great however, the initial start up for both of these require you to find people to join your team, which inevitably will be your family and this is where a ton of issues could occur and falling outs.
Nevertheless, the bottom line is that in order to make the most out of Arego you will need to be exceptional at recruiting. If you're only able to coax ("recommend") your friends or family to join, I can tell you right now that you definetly will not make much at all with AL.
However, if you've got a knack for recruitment and have a system in place or have training (like this one) which can train you to build a targeted lead generation system like a blog, an email list or even a YouTube channel, it could be worth investing in Arego although, the aspect of heavy recruitment may mean AL isn't the most trustworthy of systems to join.
The Headline Product Is Really Expensive
At $70 a pop or $55 as a preferred customer, I'm sure you'll agree with me in saying that the Adapt X.1 line is way to expensive for a product that claims so many ludicrous things.
Yes AL states that it's tested by medical professionals and that it should be able to deliver on their claims of higher "happiness levels" if you spray a few times a day.
However, it's still very hard to justify and proclaim this considering how literally anything that you enjoy, such as playing games, excersing, eating your favourite chocolate could be and probably is equally, if not more beneficial to your serotonin levels than another product from a health and wellness MLM.
Then again, even if the spray does prove to be highly beneficial to your health, the $70 price tag is bit too much to ask for in my opinion and will make it pretty hard to sell to customers, especially when there's likely to be competing companies with better prices for a similar kind of product.
It's Another Health And Wellness MLM In An Oversaturated Market
The health and wellness MLM industry is very saturated, in fact at this point it feels like a new one is being launched or is in the pre launch phase every other month and a lot of them seem to essentially produce the same thing or claim the same things, have their own special ingredient, have patents and what not.
I'm not saying that AL is bad because right now, it being so new, it's hard to tell. However, considering the market it's in, what's to say it won't shut down a couple years from now and all the money and hard work you invested in it were to be lost because Arego eaten up by the competition.
In the end of the day, whether you join it is up to you but, I feel like this is a possibility even if it isn't something that's guaranteed to happen.
MLM's Usually Don't Work Out Well For Most Members 
I've reviewed a lot of MLM's and seen my fair share of income disclosure statements from them so, I do believe I have a pretty good idea on what the success rate is like for pretty much every MLM company, in the health and wellness niche and otherwise.
I know AL is yet to launch (launch date being September 2019) but, in my experience and having seen income disclosure statements from the like of Xyngular, Scentsy, ariix, and even nerium International, it's highly likely that only the the top 5% of members will make $1k/per month and around 1% of all members will make $2k or more per month.
Furthermore, the failure rate tends to be higher than 50% for new members, sometimes even reaching the 70 – 80% rate. Of course success will depend on how you approach the business but, the reality is that most people are likely to fail if they decide to become an AL MP.

---
THE GOOD THINGS
I can't say anything really positive about the company besides maybe the helm of the company being run by successful MLM individuals themselves and possibly the products being clinically researched.
In the end of the day it's still early days so it's a possibility that AL could have many positive points to it once it launches but, for now there's nothing concretely good I can point out about it.
==>Click Here To Get Access To My FREE Make Money Online Guide!<==
---
IS AREGO LIFE A PYRAMID SCHEME/SCAM?
No, AL is neither a pyramid scheme nor a scam but, this doesn't mean it's an opportunity I would suggest you partake in.
The fact that you will need to be very good at recruiting to succeed and the products being very expensive is another thing that I found to be a negative because it'd be hard to convince people to buy them.
The fact the health and wellness niche is such an oversturated market makes it hard for me to see AL becoming a front runner or even lasting long enough for most to succeed and the final issue of MLM's in general having a very low success rate with only around 5% of all memebers making $1k+/month.
I personally wouldn't reccomend you join Arego unless you have a game plan so I either suggest making one or instead look into another online business opportunity like affiliate marketing (which is what I do to make money online) to pursue instead.
---
MY PERSONAL RECOMMENDATION
I personally will always recommend against using a MLM business model to make money, not because you can't make money through it (you totally can) but, the system has always seemed shady to myself and is kinda synonymous with the likes of a pyramid scheme or scams (MOBE and Digital altitude).
Instead I prefer working with something created through ones own means and is ultimately dependent on yourself and your work ethic alone.
This method I'm talking about is affiliate marketing. 
The reasons as to why I recommend it over MLM based structures are because
– there is no need to recruit constantly
– it is a legitimate method that has been working consistently and continues to grow as more businesses want individuals to promote products
– and because it is free to start up, no unnecessarily large start up funds needed.
The service I recommend is Wealthy Affiliate. It's free to sign up to and will get you set up and ready to start your affiliate marketing journey within minutes, as it did for me when I begun my journey.

If you have any questions that you would like to ask me regarding AL , feel free to do so in the comments section below and I will get back to you as soon as I can. If you have your own thoughts about AL and would like to talk about it, again feel free to do so in the comments.
Thanks
Amhil