It's likely that you have come across Avisae through an email list, on social media or got it recommended by a friend or family member.
Is Avsiae a scam? There's every chance that this MLM isn't as good as you've been told, which of course is the reason why you're here. It could be an awful opportunity therefore making sure if it worth joining or not is definitely a good decision on your part.
First and foremost I must commend you for actually doing a bit of extra research before committing to purchasing or joining Avisae. For all you could have known, Avisae may very well be a scam and rob you of your money so this review could help you find anything peculiar about it.
To be totally transparent with you I haven't used Avisae so I can assure you that I will not attempt to sell you on it unless of course it's worth investing in.
What I will aim to do is provide you with an unbiased 3rd party review of Avisae that will hopefully help you to make the correct decision in the end.
---
PRODUCT NAME: Avisae
OWNER/S: Booked Yates and Brent Ririe
TYPE OF PRODUCT: Health and wellness MLM
PRICE: $49 – $1,180 to Get Started
SUMMARY: Avsiae isn't a pyramid scheme or a scam but it also isn't a opportunity that I can personally recommend either. This is because of the expensive upkeep, the expensive prices of the products and the fact you've got to be good at sales and recruitment to really make it with this company.
The products themselves aren't too bad but, the confusing compensation structure and the likely less than 5% chance that you'll be able to make the decent sum of $1k+ with this system, really makes it so that I can't recommend it unless you're up for spending a lot of money and working your butt off to succeed.
FINAL RATING: 1.5/5
RECOMMENDED: NO


---
WHAT IS AVISAE?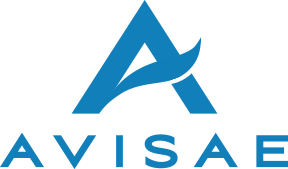 Avisae is a health and wellness MLM founded by Booked Yates and Brent Ririe in 2013 and is a company that focuses on nutritional and beauty products.
What Avisae aims to do is provide 3 things for people
1. Develop amazing products
2. Offer an amazing business opportunity
3. Improve health, happiness and quality of life 
It's a fairly normal goal for most MLM's and I do kind of respect them nevertheless, how exactly do they aim to do this?
Of course because it is after all an MLM company they'll aim to do this by having independent business owners recruit and make sales for them and essentially repeat this cycle (I'll get into this a little a later)
So the first thing you'll probably want to know is what exactly do Avisae sell right so, let's get into that.
==>Click Here To Access My FREE Make Money Online Guide!<==
---
AVISAE'S PRODUCT LINE
Avisae have a few different types of products, all of which they claim to be gluten-free, dairy-free, non-GMO, nut-free, artificial color-free, soy-free, vegan, and made in the USA.
I know that all of this is a bit of a mouthful and a little difficult to say what everything actually is but, for those of you who care, it's probably a good thing
The products that Avisae include are a variety of health and wellness products which in fall into 5 different categories :
Avisae Fitness : This is thier fitness line in. They currently sell a product called preworkout pixie. It's plant based and has nutrients to provide you with energy before actually working out, basically as preworkouts tend to work. 
Love Your Gut : These products aim to help with the function of your gut, whether it be through assisting in the digestive process, help with weight loss as well as provide you with the ability to absorb essential nutrients and vitamins that the body needs. 
Optimall Nutrition :This line uses the "state of the art best ingredients" to aid with anti-aging, joint relief, weight loss as well as provide you with energy & nutrition. 
Envai Personal Care : This line sells moisturisers and shampoos that are carefully crafted to cleanse, strengthen, protect and moisturise. This line also aims to protect and preserve for stronger, healthier hair. 
Reflexsyons Skincare : This is Avisae's anti-aging line which aims to restore the skin on individuals who use it. It's also supposedly scientifically formulated to penetrate deep into the dermis layers of the skin and fight wrinkles at their source. I don't know much about the technicalities so I guess you should take that as you will. 
If you want a more indepth look at all of the products yourself, click here.
If You'd Rather Spend Less And Make A Full Time Income My #1 Recommendation Is Probably The Best Way To Go So Why Not Check It Out! 
---
ARE AVISAE'S PRODUCTS ACTUALLY GOOD?
The line does seem to be somewhat impressive however, if it's not very good you might find yourself with a bit of trouble if you're planning to join Avisae and sell them.
I can't tell you how good they are personally because I've not used any of their line before but, what I can do is find out what others thought of them so, I did a little bit of research and this what I found. 
I found that on amazon people genuinely liked the products offered. In particular the pre+probiatics was really liked and a lot of individuals also liked the taste and found that it was actually effective.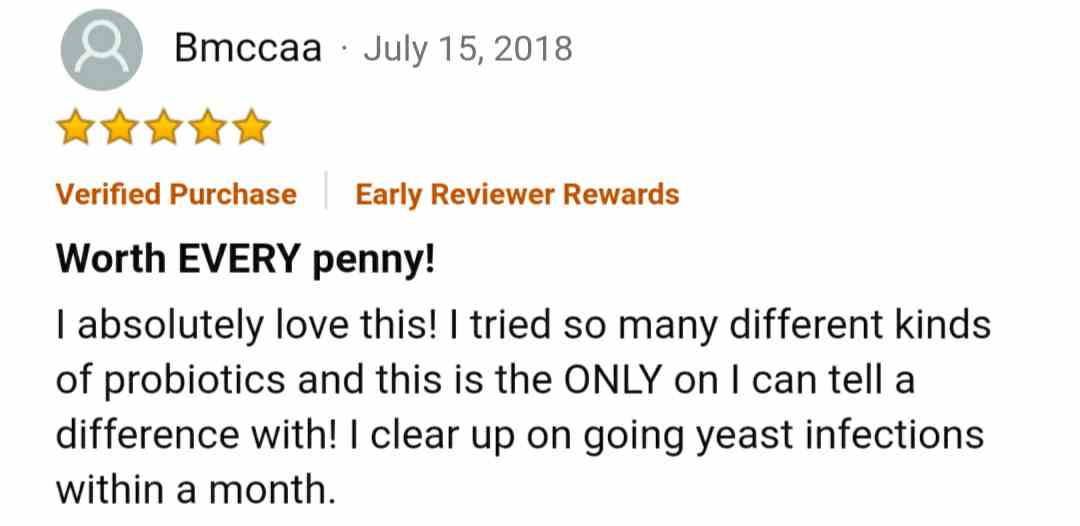 Some individuals felt no effects at all from this line so that's something to bare in mind, the products won't always be effective for everyone who tries them, probably due to some restiance the bodies built up.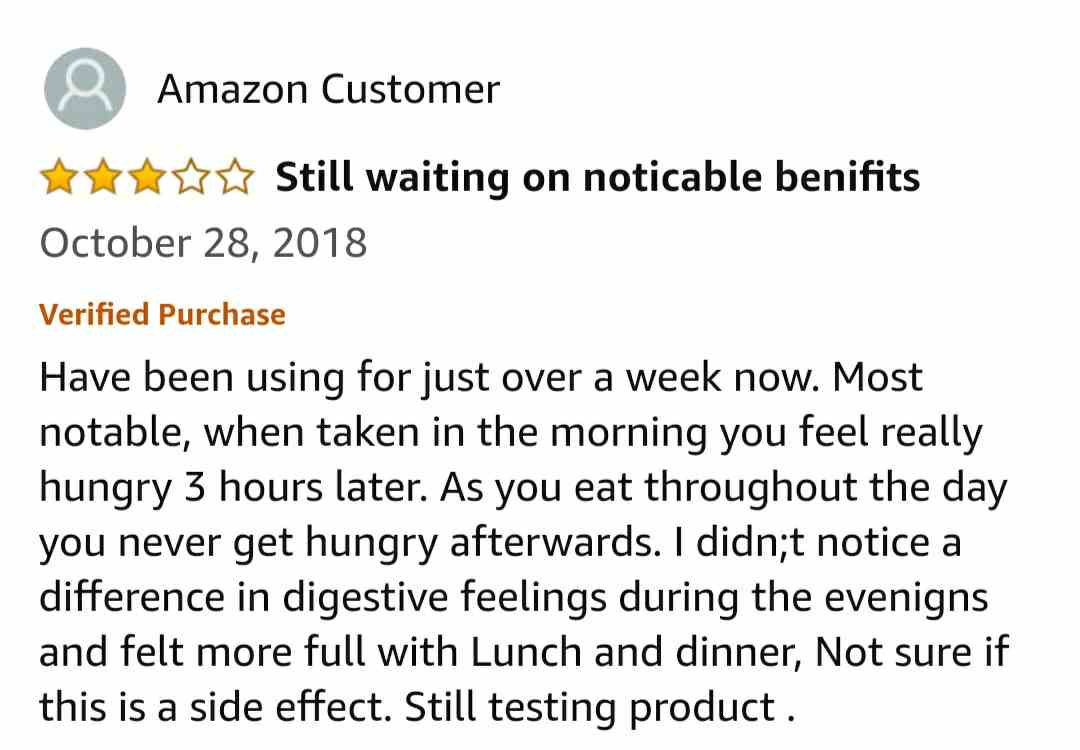 The other downside is that the products are significantly more pricey than their competitors, 3-4 times more expensive in some cases.
Another product called Avisae repair+ also received many positive reviews so, at least as far as I could find, the general consensus on Avisae's products seem to be positive and there also don't seem to be any real major sideffects regarding them also.
So, if you're worried about the overall quality of each of the products, you don't need to be, the only problem I think you'll face if you do decide to become a member and in turn try to sell the product line is the expensive prices that they start at.

---
HOW DO YOU MAKE MONEY THROUGH THE PRODUCT
As is the case with pretty much all MLM businesses there are 2 ways to make money with them, Avisae being no exception.
1. The first method is by directly selling the product to other individuals and in return make a commission for the sales
2. You make money through your recruits and downline, by getting residual income by following and meeting certain criteria as well as make money through bonuses and incentives due to meeting company set goals.
---
HOW TO GET STARTED
To get started with Avisae you'll need to do a couple of things. The first thing you'll need to do is sign up through an application form and the next thing you'll need to do is purchase their starter kit which will cost you $49.
Considering that you'll be getting signed up through another member, you'll probably be prompted to purchase the Elite Business Builder Kit, which of course will provide you with a ton of products but, it will also cost you a staggering $1300 to buy.
You don't need to purchase it to sign up although I think it is worth noting this upsell beforehand.
Now the other thing which is essential to actually making commissions through Avisae's online store is the points that you need to accumulate.
There are two options here that you can take in order to be eligible for the commissions
Generate 150 PBV through sales
You Purchase 100 PBV worth products on autoship every month
It's probably unlikely that you'll be able to achieve the first way, in the beginning at least, so you'll probably have to go for the personal autoship plan. If we assume the points are roughly equivalent to $1 each, you will need to purchase $100, at the very least, to stay eligible for the commissions.
That's not really a small fee to pay at all when you spread it out across the year.
If you're good at sales, achieving eligibility for the commissions through the first option should be a cake walk however, if you struggle with that aspect, you'll probably struggle with the business too.
You've also got to take into account that if you aren't able to meet the 150 PBV sales volume, even if it's off by 1, you'll need to purchase 100PBV of products in order to receive your commissions.
Then again this is pretty set in stone anyways so I'm sure you could've guessed this. The fact is that people who are better at selling will generally save themselves from purchasing 100 PBV worth of products, this in turn results in them making more money than the rest.
Do You Want To Make A Full Time Income Online Just As Many Have Been Doing For Decades, If So Check Out My #1 Recommendation
---
COMPENSATION STRUCTURE
Avisae's compensation structure is very very long winded so you've got to buckle in so that you can understand how exactly you'll be making money through it.
Most MLM aren't nearly as complicated as this, to name a few Talk Fusion, Melaleuca, Perfectly Posh and Stream Energy aren't as complicated or as long winded.
I'm just going to provide you with the basic elements of the compensation plan so I'll list them down below :
Personal Sales Bonus : Make up to 25% on any personal sale you make (the commissions depend on how many PBV you manage to generate) 
Launch Order Sales Bonus 
Business Builder Sales Bonus 
Team Business Commissions 
Team Perosonal Sales Commissions
Team Executive Check Match
Quicksilv3r Bonus Pool
Acceler8r Bonus Pool 
Global Business Pool
Legacy 300 Shares 
Legacy Founders Share
The plan is very complex as I've said before so if you're really serious about joining Avisae, check out the video below and take notes because you're probably going to need to.

---
THE NOT SO GOOD THINGS
Complicated Compensation Plan
The video's that I've provided that you can learn from if you want to, are proof enough of how complicated the compensation plan is.
2 videos resulting in 2 hours of content is one helluva commitment you know and this is just so you know what you're getting into.
Okay… I'm pretty sure that the content can be condensed a little more but, the fact there are 11 different elements to the compensation plan and quite a lot of them, such as the team commission, being pretty difficult to understand, if you decide to join Avisae, you'll really need to be committing to learning it.
There are arguably better MLM companies or even just other businesses that don't require so much energy to be wasted just to understand the pay structure which is why to me, this compensation structure is way to complicated.
You Need Recruit To Succeed
This is the case for every MLM out there, well at least as far I've seen, so it isn't honestly that surprising that Avisae also requires that you recruit to succeed.
The reality of the matter is that the distributors at the top of the rankings, at the top of the pyramid are the ones actually doing well with Avisae.
Do you want to know why that is?
It is because they're very good at recruiting others. This doesn't mean that you can't be a success through just making sales, if you have a system in place that can essentially make sales at anytime anywhere (maybe through a website or paid ads) you could potentially be able to make it work but, if you don't have such a system, face to face sales probably won't cut it.
The thing about getting a massive team and down line is that they'll essentially be generating you residual income and the fact that they've essentially got to purchase $100 or so every month guarantees you'll be making money on "autopilot" if you get someone on your team.
Now imagine multiplying this tenfold, a hundred fold…
However, if you're no good at recruiting in the beginning then it's pretty unlikely that you'll make it work. I'd definitely not recommend persuading family or friends to join either because if it doesn't work out for them, they'll probably blame you which in turn will negatively affect your relationships.
So this means you've got to get good at recruiting strangers, if you're not comfortable doing that, it's probably best that you pass on Avisae, maybe instead try something that doesn't require any real face to face interaction such as the business model my #1 recommendation teaches. 
Expensive Upkeep Costs
If you're unable to achieve the 150 PBV in sales points every month, you'll have to resort to purchasing 100PBV worth of products just so that you can be eligible for the commissions.
The $49 price to join isn't really very expensive at all but the upkeep costs could potentially be very costly. If 1 PBV is equivalent to $1, in order to run an Avisae, at the very least you'll need to spend $1200 for a year! 
It's possible that the conversion is higher too so you may even need to spend more. Of course you can't forget the marketing costs, costs of hosting parties or travelling for the sake of this business so in reality you'll need to invest a lot more.
Of course if you can achieve the sales quota, the financial burden will be a lot less of a pain but, the reality is that most aren't very good at sales or just don't know strategies to achieve the quota inevitably meaning they'll need to spend 100 PBV to get the commissions they worked really hard for.
Expensive Products
This is pretty typical of most MLM's, the prices for their products tend to be 2 to 3 times more expensive than their competitors. There's both a positive and negative aspect to this.
Firstly, the negative is that it'll be harder to make sales as Avisae's products are definitely expensive so, a lot of potential customers might shop elsewhere to find cheaper products.
The positive however is that you won't need to sell as many products to achieve a decent monthly wage through Avisae because more expensive products also means larger commissions everytime you make a sale.
So if you've figured out a stratergy to make sales on a consistent basis and to a target audience, there's quite a bit of potential here especially because the products themselves, I've found, are rated pretty positively by its consumers
Lack Of Any Training 
This is going to make it very hard to succeed with Avisae as an independent distributor. I've mentioned how you need to be good at sales and recruitment to make it with Avisae and the lack of training also adds to the reasons why I think most people will fail.
If Avisae provided some decent training to the members on how to make sales more efficiently or other methods through which they could expand the reach through the Internet, through Google, the rate success might be higher but, of course there isn't any training, which is definitely a bummer I think.
Lack Of Transparency With Their Earnings Statement
I tried to find an income disclosure statement but wasn't able to so I can't make out for sure if you'll be able to succeed through Avisae however, having done a lot of research on other MLM's like Youngevity, Usana, xyngular, myecon, Lularoe etc. I'm pretty sure it shows that most people are actually failing.
The general baseline in most of these MLM's, with a couple less devastating statements, show that really only the top 5% of members are making $1k+ a month whilst less than 1% are making a full-time income. 
In most cases the success to failure rate is lot less generous so, if you do decide to take that step in joining Avisae, you've got to understand that you'll need to work really hard, find the best strategies and methods to grow and also be patient  otherwise I highly doubt you'll achieve the goal you're aiming for.
Do You Want To Learn How To Make A Full Time Income Online From A Community Full Of 1000's Of Experts? If You Do Want To Check Out My #1 Recommendation
---
THE GOOD THINGS
The Products A General Good
I couldn't find any negative comments about the product line which means that in general the products offered are actually good.
There's no horrible side effects and the only problems I could find was that for some people the function of the products didn't work and the other issue is that the products are a little expensive.
Other than that, there's no real negative outlook on the products offered.
==>Click Here To Access My FREE Make Money Online Guide!<==
---
IS AVISAE A PYRAMID SCHEME/SCAM?
No Avisae is not a pyramid scheme nor a scam, it's a legitimate MLM with a few points that just don't make the greatest of business opportunities to go for, if that's what you were planning to do initially.
Firstly, it's a pretty expensive business to run and even learn about, the fact you need to be good at sales and recruiting yet aren't given any real training on them kind of makes it a lot more difficult to succeed through Avsiae.
The lack of any training and the need to recruit in order to succeed rules out the majority of people finding success within any MLM, Avisae is no different it's highly probable that less than 5% of individuals will suceed and likely that only 1% of members will achieve full-time income status with this MLM.
Honestly, I think it's probably even lower than that so, if you're up for the challenge and want to give Avisae a shot, go for it otherwise I'd suggest looking into something a lot less expensive to start up with and with arguably more potential such as the business model taught in my #1 recommendation. 
---
MY PERSONAL RECOMMENDATION
I personally will always recommend against using a MLM business model to make money, not because you can't make money through it (you totally can) but, the system has always seemed shady to myself and is kinda synonymous with the likes of a pyramid scheme or scams (MOBE and Digital altitude).
Instead I prefer working with something created through ones own means and is ultimately dependent on yourself and your work ethic alone.
This method I'm talking about is affiliate marketing. 
The reasons as to why I recommend it over MLM based structures are because
– there is no need to recruit constantly
– it is a legitimate method that has been working consistently and continues to grow as more businesses want individuals to promote products
– and because it is free to start up, no unnecessarily large start up funds needed.
The service I recommend is Wealthy Affiliate. It's free to sign up to and will get you set up and ready to start your affiliate marketing journey within minutes, as it did for me when I begun my journey.


If you have any questions that you would like to ask me regarding Avisae , feel free to do so in the comments section below and I will get back to you as soon as I can. If you have your own thoughts about Avisae and would like to talk about it, again feel free to do so in the comments.
Thanks
Amhil