It's likely that you have come across Sisel through an email list, on social media or got it recommended by a friend or family member.
Is Sisel a Scam? In this review I will aim to answer this question on your behalf, afterall if you're here now you probably are a little skeptical about this opportunity and honestly I think you do have the right to be.
First and foremost I must commend you for actually doing a bit of extra research before committing to purchasing or joining Sisel. For all you could have known, Sisel may very well be a scam and rob you of your money so this review could help you find anything peculiar about it.
To be totally transparent with you I haven't used Sisel so I can assure you that I will not attempt to sell you on it unless of course it's worth investing in.
What I will aim to do is provide you with an unbiased 3rd party review of Sisel that will hopefully help you to make the correct decision in the end.
---
PRODUCT NAME: Sisel International
OWNER/S: Thomas Mower Sr and Thomas Mower Jr
TYPE OF PRODUCT: health and wellness MLM
PRICE: $10 annual membership plus monthly autoships
SUMMARY: Sisel is neither a pyramid scheme nor a scam but, it has a couple of major issues with it, some common amongst MLM's and others just being a stand alone red flag.
That major red flag is the fact that the company owner has in the past been done in for tax fraud and served time in prison because of it. The other issues, although major, are common amongst MLM's such as the necessity to recruit in order to succeed and the expensive start up costs. The low commission rates isn't as common for other MLM's but, the fact it's present for Sisel makes the opportunity, in my opinion, less appealing.
Nonetheless, because of the owners criminal history alone, I don't think it's very trustworthy to do business with Sisel. If you're willing to take that risk then it could turn out to be a decent opportunity (probably unlikely though) otherwise I recommend avoiding this particular MLM opportunity.
FINAL RATING: 1.2/5
RECOMMENDED: NO


---
WHAT IS SISEL?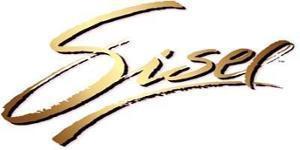 Sisel is a health and wellness MLM company founded in 2006 by father and son duo Thomas Mower Sr and Thomas Mower Jr.
Thomas Mower senior has some experience with the running of MLM's previously as he also founded another MLM company called Neways International. 
Due to his previous venture Sr was able to fund the start up for Sisel which amounted to a ludicrous sum of $150 million. This is not something that's really been done before so I guess it's pretty unique how a individual was willing to spend so much.
The reason why Sr did this was so that he could have his own manufacturing process. This manufacturing plantation is called "Supra Naturals", which measures in at 440k square feet and also is a plantation that 40 odd other MLM and commercial companies use to have health and wellness products produced.
The good thing about having their own plantation is that the company is able to pay its workers 3 to 4 times more because everything is done in house and essentially cuts down the amount of money needed to be spent in order have a third party company manufacture the products for Sisel.
---
SISEL'S PRODUCT LINE
Sisel is a pretty big company so with that territory it does have a quite a few different lines of products besides just the health and wellness ones.
Their main line of products are divided into 4 different categories which include the following :
Fitness : This line is made up of a range of health drinks, including weight loss supplements and energy drinks
Allure : This is Sisel's beauty range and consists of exfoliation products, creams and what not. 
Health : This comprises of a multiude of health and wellness supplements
Legacy : Household cleaning products and personal care products
All of these lines have quite a number products within tehm so if you want to check them out for yourself click here.
The products offered are pretty diverse and are also a little expensive, in some cases being 2 to 3 times more pricier than their competitors. This could be a major negative to the offered products if they're poor quality so I guess that's what I'm going to discuss next, the question on whether or not consumers actually like them.
Do You Want To Make A Full Time Income Just As Many Have Been Doing For Decades, If So Check Out My #1 Recommendation! 
---
DO CUSTOMERS ACTUALLY LIKE SISEL'S PRODUCTS?
As I've personally not tried any of Sisel's products myself, I can't speak for their quality but, in order to see how good they were, I did a little research to see what others thought about them and this is what I found.
Well this one was a hard one to research but I really couldn't find anything negative about the products they offered so, I can't really speak for the quality or lack of quality that the product provides.
What I can say is that the products are definitely expensive so that may be a reason that customers probably won't like what Sisel offers but, besides that there's nothing good or bad to say about the line.

---
HOW DO YOU MAKE MONEY THROUGH THE PRODUCT
As is the case with pretty much all MLM businesses there are 2 ways to make money with them, Sisel being no exception.
1. The first method is by directly selling the product to other individuals and in return make a commission for the sales
2. You make money through your recruits and downline, by getting residual income by following and meeting certain criteria as well as make money through bonuses and incentives due to meeting company set goals.
---
HOW TO GET STARTED
In order to get started with Sisel you'll first need to find a sponsor's reference number before actually getting access to the membership. After signing up you'll need to pay a $10 sign up fee.
After this there are two more things that you'll need to pay for. The first thing is one of their distributor packs, from which you can choose from the following 3 packages :
Sisel Fast Start Pack ($250)
Platinum Triangle Of Life Pack ($200)
Master Pack ($1000)
The packs clearly aren't cheap so if you're planning to join, you've got to have a fair bit of money lying around. The final thing you'll need to subscribe to is Sisel's autoship plan where you'll need to purchase around $50/month worth of inventory just so you can remain eligible for the commissions.
If you add all of these costs together I'm sure you'll agree that they're prices that the average person would consider to not be cheap by any stretch of the imagination, at the very least you'll be looking to spend around $1k just to run your Sisel business.
Are You Tired Of Working For A Boss? If So Why Not Take Your Job Into Your Hands And Work For No One But Yourself… If You Want To Do This Check Out My #1 Recommendation 
---
COMPENSATION STRUCTURE
Sisel utilises a fairly common compensation structure model called the unilevel structure. These structures basically mean that you can have a infinite number of refferals horizontally or I guess within the levels that the commissions apply. This also theoretically means that Sisel has infinite potential.
Sisel has 8 levels in terms of the depth of the levels it goes down so after that, none of the benefits found within the plan will have any monetary potential.
The plan is reasonably in depth so if you're serious about joining Sisel you will need to familiarise yourself with it because it definitely is important to learn however, what I will do is just go over some of the more important elements :
Fast Start Bonus : You get paid out a 30% commission on the BV of a newly recruited member's first order.
Fast Start Retention Bonus : You'll receive up to 15% on second month orders along with the "Direct distributor commissions"
Direct Distributor Commissions : The commissions are paid up to 8 levels deep and 15% on a single level
Master Check Match : Pays up to 4 generations and 5% on a single generation
Luxury Bonus : Up to $750 per month (car bonus)
For a more detailed look at the compensation plan, check out the video below.

---
THE NOT SO GOOD THINGS
Expensive To Start
The initial sign up fee isn't really all that expensive, being only $10 and all but, when you consider how you will probably need to purchase one of the distributor packages so that you have some kind of idea on the quality of the products personally, the start up costs do add up a bit.
It's highly probable that your sponsor will want you to purchase one of the kits, probably the $250 one as it'll make them more money and also because they'd think it would help you in getting to know what you're in for.
So at the very least you'll need to pay around $260 in your first month to get started and there after a further $50 a month just to be eligible for commissions.
I can't necessarily say it's the most expensive MLM I've reveiwed to start a business with, Nerium, Lularoe, Ariix and Youngevity are all a fair bit more expensive than Sisel.
However, when you compare the amount your paying to be a distributor over other equally lucrative yet cheaper endeavours such as blogging or affiliate marketing, the start up costs definitely aren't something to scoff at.
You Need To Recruit To Succeed
Most MLM's require that their associates recruit members to ultimately succeed with the company. This is why the people who are making the most with any given MLM, more or less always do so by having a huge downline that makes them consistent residual income essentially on autopilot.
If you're no good at recruitment or just don't have a method or strategy to utilise to possibly find targeted leads, you'll find that doing business with Sisel will be a pretty rough time.
Selling the products for their commissions won't do either because of how low the rates are so, the only way, in my opinion, that anyone will make good money through Sisel is through having a lot of recruits in their downline.
The Owner's Done Time In Prison
This is a big area to take a look at if you're going into business with Sisel because if the owner has done time in prison, what's to say they won't do something shady in the background with Sisel as well right?
Sr in this instance was convicted for tax fraud along with his wife and had serve a 25 month jail sentence.
I personally can't overlook this pretty major blemish on Thomas Sr's record because he's operating with huge companies worth tens of millions nevertheless, if you can overlook his criminal record, you can always sign up to Sisel.
Really Low Commissions! 
The commissions you make for any sales you generate are actually ridiculously small. They'll be around 2% so what this means is that you will need to sell around $50k worth of merchandise every month just so you can make $1k in actual profits.
So what this translates to is that you won't be making much money whatsoever through commission based sales. The retail face to face sales will probably result in better profit, probably around 20% although I can't say that for sure as I couldn't find the discounted prices for members.
So if you thought that you could achieve your monetary goals through just the sale of the products initially, I'm sorry to say but that way is nigh impossible and honestly not worth the effort to pursue.
Lack Of Transparency
The lack of transparency regarding Sisel's compensation plan is a kind of telling of how many people probably fail through Sisel in my opinion.
To be honest whether or not they showed the statement isn't likely to prove that it's a very solid company to do business with anyways. I've reviewed quite a lot of MLM's and seen many income statements such as for Xyngular, Stream Energy, World Global Network, Usana and many more.
Pretty much all of these MLM's show that only 5% of associates make around $1k a month whilst generally less than 1% of individuals are making $2k+ a month, around the full time income range.
Of course I can't say this to be a 100% certain fact for Sisel but, judging how all of these MLM's don't have any connection with each other besides the fact that they use the same business model and they all show similar stats, I'm fairly certain Sisel's success rate is within the same ball park too.
So if you're serious about wanting to join Sisel, you've got to learn how to be good at recruiting as that's the only way to move up in ranks and get to the top levels where most associates tend to be making the big bucks.
Do You Want To Make A Full Time Income On Your Laptop? Do You Want The Freedom To Work Whenever You Want Wherever You Want? If That's What You Want My #1 Recommendation Might Just Help You Achieve It!
---
THE GOOD THINGS
Everything Is Made In House
I stated in the beginning that Sisel own their own manufacturing facility and you've got to admit if a company decided to purchase a 400k+ square foot facility they must have some kind of plan to grow right?
At the moment it's not really being put to the best use in terms of providing cheaper products for customers but, hopefully they figure this out, In the meanwhile I think it's just for show.
It's Been Around A While
At this moment, it's approaching 13 years of being a functioning business. Most companies tend to fail by the 10 year mark so the fact that Sisel has managed to remain alive for as long as it has definitely adds a bit a credibility to the company in my opinion.
---
IS SISEL A PYRAMID SCHEME/SCAM?
Sisel is not a pyramid scheme or a scam, it's a legitimate MLM company that has some decent points and a couple major red flags too in turn providing reasons to avoid the opportunity.
The good or decent things that I can say about the company is that it is run by an experienced MLM business owner so the company should have a direction, the decent product line, the age of the company and the fact it's got its own manufacturing facility must mean Sisel is aiming for something big after all.
However, the fact that the owners been sentenced to jail for tax fraud in the past kind of gives off a bad vibe about the company even if the owner has created a somewhat successful MLM in the past.
The other issues such as  the commissions per sale being super low, the fact you need to recruit a lot in order to succeed and the fairly expensive start up costs are also big reasons as to why I'd suggest you avoid Sisel.
Nevertheless, if you've made up your mind and want to join Sisel anyways, I'm not going to stop you.
---
MY PERSONAL RECOMMENDATION
I personally will always recommend against using a MLM business model to make money, not because you can't make money through it (you totally can) but, the system has always seemed shady to myself and is kinda synonymous with the likes of a pyramid scheme or scams (MOBE and Digital altitude).
Instead I prefer working with something created through ones own means and is ultimately dependent on yourself and your work ethic alone.
This method I'm talking about is affiliate marketing. 
The reasons as to why I recommend it over MLM based structures are because
– there is no need to recruit constantly
– it is a legitimate method that has been working consistently and continues to grow as more businesses want individuals to promote products
– and because it is free to start up, no unnecessarily large start up funds needed.
The service I recommend is Wealthy Affiliate. It's free to sign up to and will get you set up and ready to start your affiliate marketing journey within minutes, as it did for me when I begun my journey.


If you have any questions that you would like to ask me regarding Sisel , feel free to do so in the comments section below and I will get back to you as soon as I can. If you have your own thoughts about Sisel and would like to talk about it, again feel free to do so in the comment below!
Thanks
Amhil