It's likely that you have come across Builderall through an email list, on social media or got it recommended by a friend or family member.
Is Builderall a scam? In this Builderall review I'll try to figure if it's actually worth your time and your money to invest in this program afterall, there's no guarantee that it's a genuinely good product.
First and foremost I must commend you for actually doing a bit of extra research before committing to purchasing or joining Builderall. For all you could have known, Builderall may very well be a scam and rob you of your money so this review could help you find anything peculiar about it.
To be totally transparent with you I haven't used Builderall so I can assure you that I will not attempt to sell you on it unless of course it's worth investing in.
What I will aim to do is provide you with an unbiased 3rd party review of Builderall that will hopefully help you to make the correct decision in the end.
---
PRODUCT NAME: Builderall
OWNER/S: Erick Salgado in 2011
TYPE OF PRODUCT: All in one Internet marketing package
PRICE:  $9.90, $29.90, $49.90 (Per Month)
SUMMARY: Builderall is not a scam, in fact it's actually a very good all in one Internet marketing tool, it's affordable and it's very rich in the number of quality tools it has on offer however a few points (which I'll mention in the review) might stop you from joining. All in all it's a great tool and definitely worth trying if you don't have a website already.
FINAL RATING: 4/5
RECOMMENDED: Yes and No (find out why in the review)


---
WHAT IS BUILDERALL?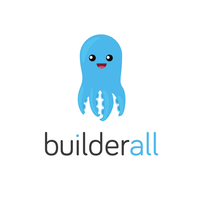 Builderall is a product that's gotten quite a lot of hype as of late. It is essentially an all in one internet marketing product and was founded in 2011 by Eric Slagado.
The problem that a lot of individuals have when thinking about start their own website are all the tools and services that they'll need to purchase in order to create a fully functioning online business.
The tools people eventually find themselves needing to buy include :
Web hosting 
Websit builder 
Email marketing autoresponder 
Sales funnel tool
Themes 
A lot of the time these costs could amount to hundreds of dollars on a monthly recurring plan. This is not only expensive but, you'll also need to do a lot of research to find the best or at the very least, decent quality services to get the job done.
What Builderall aims to do is save you from the trouble of finding all of. these tools but, not only is it aiming to do this, the company actually aims to deliver it in an affordable package too.
I've Reviewed a ton of products such as Serious Bloggers Only, Rapid Profit System, Legendary Marketer, Earn Easy Commissions, Traffic Robot so I feel I have a pretty good grasp on what makes a good or a bad product so my judgement of Builderall, I think, shouldn't to be the worst out.
Check out the demo for a better look at the builderall dashboard and the digital tools you'll have access to.
---
WHAT DO YOU GET INSIDE BUILDERALL?
HTML5 (Drag & Drop) Site Builder – User-friendly interface that's easy enough for beginners to create beautiful websites through (includes thousands of templates).
Email Marketing Platform(Mail Boss) – Unlimited Autoresponder, campaigns up to 10K subscribers
Responsive Website/Blog Builder – This is area is a little iffy, the websites building features is what I'd say are the best that Builderall offer, that's for sure.
Animated Video Creator – You'll have the ability to easily create your own animated videos to promote your business.
Floating Video Creator – This feature gives you the ability to have floating videos on your website.
Design Studio Mockups – This is a pretty cool tool, it gives you the ability to create professional-looking cover images, posters, etc, without using complicated photo editing software
Presentation Builder – This tool allows you to create digital presentations on your website.
On-Page SEO Report Tool– Another good thing about Builderall is that their website can be indexed and rank on Google. This tool helps you to optimize your SEO settings.
Facebook Integration – Builderall websites can effortlessly integrate with your Facebook page in order to gain more leads and customers from the followers you have on Facebook.
Browser Notifications – This feature allows you to give notifications to your audience even when they're not on your website (as long as they say you can that is)
Lead Capture Tools – I believe this requires no further explanation. It helps you collect your subscribers Email addresses
Click/Heat Map Tool – This is another interesting tool. Other companies generally tend to charge extra for this feature, essentially what it does is track how your traffic behaves on your website so that you can optimise certain areas for better conversion rates.
iOS/Android App Creator– Last but not least, another unique tool. You can easily build your own mobile App in their platform.
It's safe to say that builderall aren't really skimping on the amount of resources that they provide their customers, some tools of course being better than others but, all of them do seem to have a pretty useful function attached to them.
The other great thing is that you'll also have access to over 200 video tutorials to guide you on how to use certain features as well as access to a Facebook Mastermind Group and weekly Live webinars so, the service or company isn't really trying to get one over on you.
They're trying to provide you the best value for money service that they can and of course from what's being offered, there's not too much negative that I can find regarding this point.
Then again I've not personally used the service myself so I guess it's better if I get others opinions on it, who have actually used the service themselves so let's move onto that.
==>Click Here To Access My FREE Make Money Online Guide!<==
---
DOES BUILDERALL ACTUALLY WORK?
What I found was that a lot of people genuinely liked the system and all the accessories included. Within bbb I discovered that most people find that the tools offered are great.
The only real complaint is that you're not really taught how to monetize through the system, then again that's not what Builderall sets out to do anyways.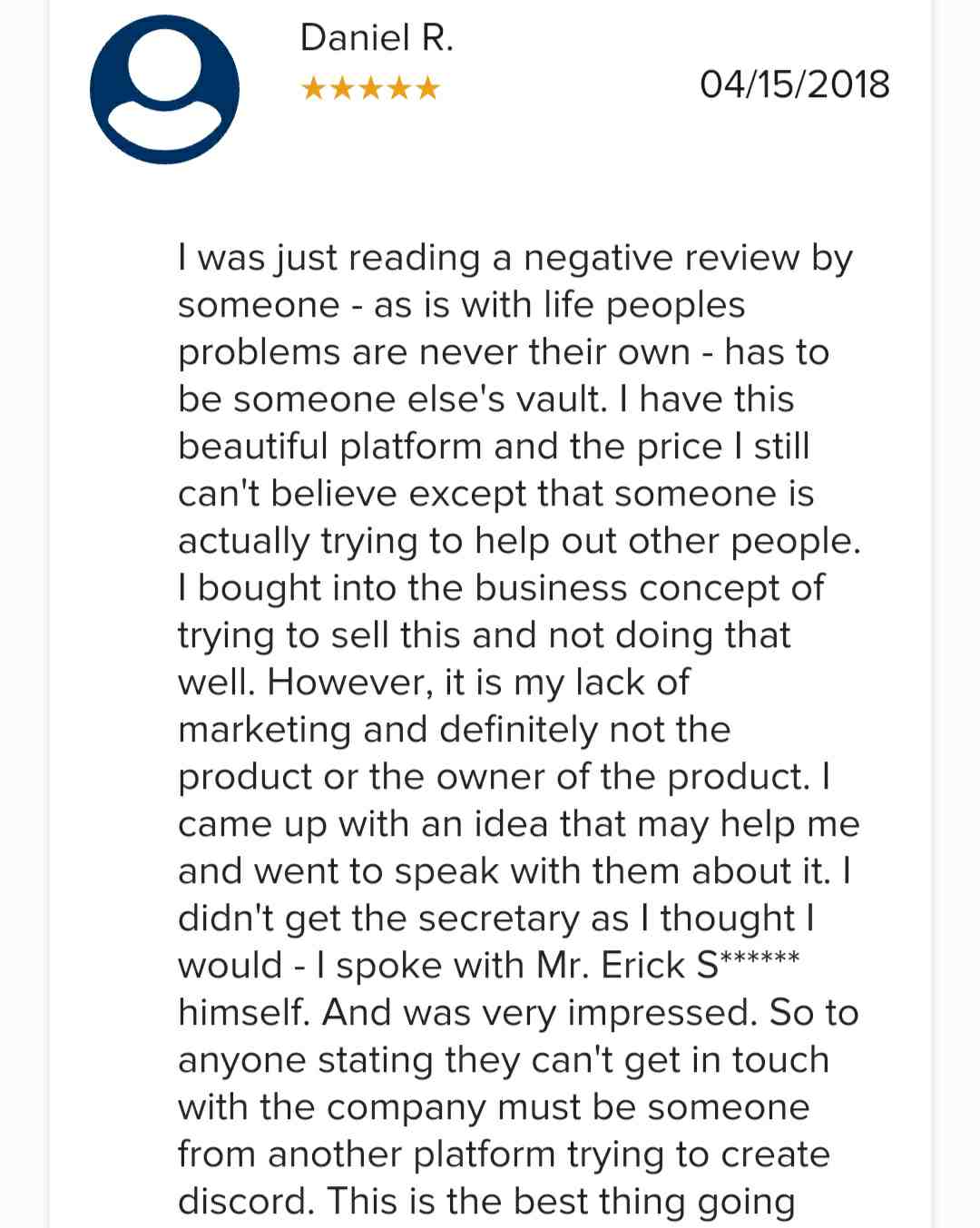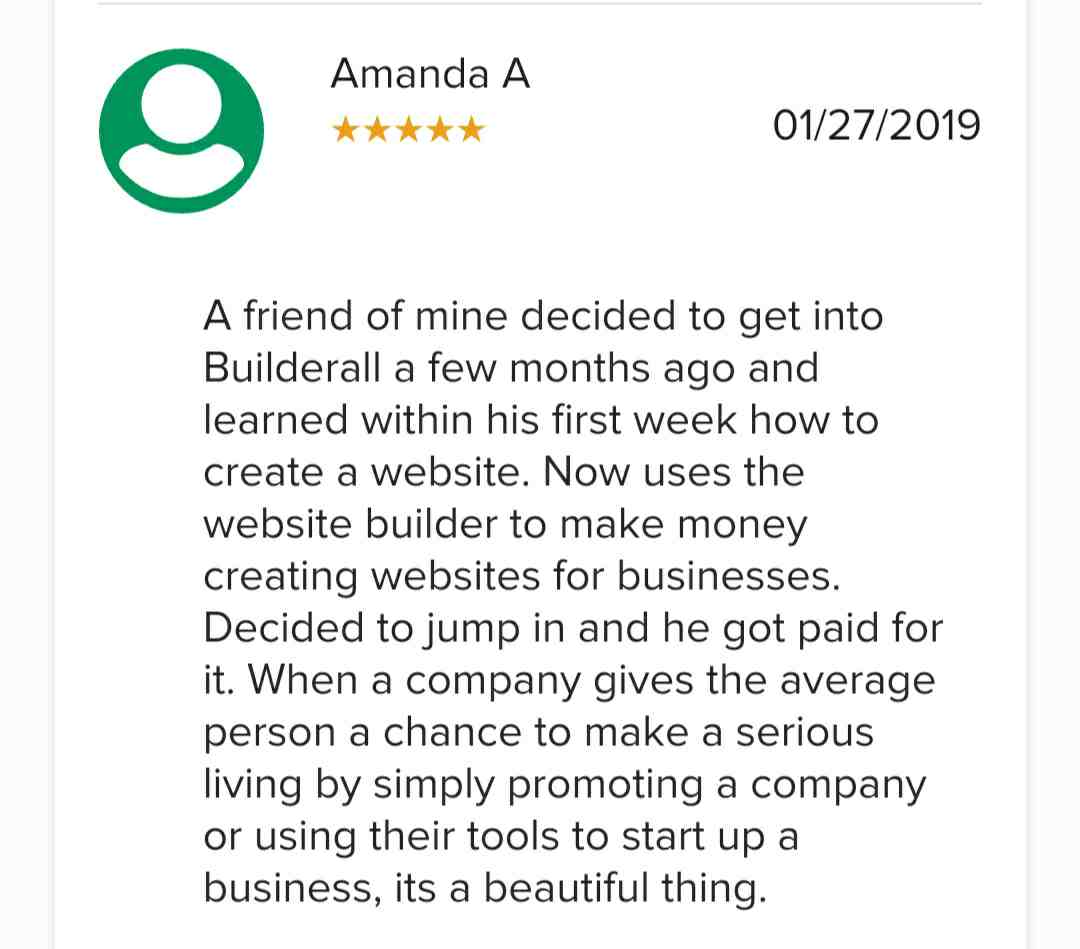 The same notion of thought regarding the quality of Builderall is a pretty positive across the board so if you're worried that the service that's offered is poor, there's no need to fret too much over it because from the looks of it, Builderall is a solid platform.

---
WHO WILL BENEFIT FROM BUILDERALL?
As builderall is an all in one platform, it has a lot of features that'll honestly benefit a lot of people who want to learn how to monetize selling or producing content online.
This means that many individuals can use it to get started, some of which may include people who want to :
Create a blog
Create an affiliate marketing website 
Create nice looking landing pages to sell products 
For business owners 
Pretty much for anyone looking to make money online. 
There are a few limitations that I think will deter quite a few people. Firstly if you're a complete newbie and are fine with sticking with just one tool to get all of your online tasks done, Builderall is a great companion to start of with, it's affordable and more or less has everything you want and need to get started.
However, if you already have a website created in a different platform, say for example a WordPress website, builderall won't really be any good for you because this platform doesn't use the WordPress format for the websites built through it.
Builderall is its own stand alone platform. Of course if you have a website up online and want to build new ones, Builderall will be more than capable of handling that task but, if you want to move everything over, you'll probably face some trouble.
The system has a lot of features and if you're fine with being lock donwed to the Builderall ecosystem , it will probably be worth it for you to join.
Do You Want To Make A Full Time Income Just As Many Have Been Doing For Decades, If So Check Out My #1 Recommendation
---
HOW TO GET STARTED
There are a few different options that Builderall have if you want to join them. They have three different options
Web Presence – $9.90/month or $108.90/year
Digital Marketing – $29.90/month or $328.90/year
Builderall Business – $49.90/month or $548.90/year
In my opinion the, package's being offered are at a fairly reasonable (some might even argue cheap) price and considering how much you're getting for your money, it's definitely not a bad deal.
However…
There is still a little problem with the system as a whole in my opinion.
Say for example you want to change hosting services or even utilise the tools within builderall for other websites and business that aren't associated with builderall, you will likely run into a couple of issues.
There's a reason why it's a little cheaper right? It's because the whole system is kind of like it's own ecosystem just like apple for example. I'm not saying that this is a bad thing because the quality of the hosting and website builder isn't bad at all.
The only problem is that if you ever want to change the hosting services or other services you use for your website, it could be a little troublesome.
Do You Want To Learn How To Make A Full Time Income Online From A Community Full Of 1000's Of Experts? If You Do Want To Check Out My #1 Recommendation
---
THE NOT SO GOOD THINGS
You're Locked Down To The Program
This is more so problematic if you already have a website with other platforms. You either have the choice of locking yourself down to Builderall's ecosystem or you just have to start over elsewhere.
If you're fine with being stuck to Builderall, it's not really too bad an issue however, if you're planning on having your already created websites jump over to Builderall, you'll more than likely face quite a few issues trying to figure out how to transfer it over.
It Does Not Use WordPress
WordPress is the go to website builder software for around 30% of the websites on the web.
Although this system does have an overall better website building tool than WordPress, there's no getting around the limitations and issues you will face transferring websites and whatnot.
WordPress is still the more versatile and the more popular website builder tool because of how accessible it is.
Of course once again I'm not saying that Builderall's website builder is bad, it's just that I personally think WordPress is just the more open source option so, if you'd rather have that, Builderall's offerings might not be the one for you.
Not Very Responsive! 
Well technically the builder is responsive but…
It requires a lot more upfront work on your part to get this done, let me explain.
The weird thing with the website builder tool is that you actually need to create and format 3 different versions of your website for different platforms.
So this means that you'll need to figure out how to make a website responsive for mobile, tablets and desktops which is probably going to be a pain to sort out.
WordPress on the other hand reformats all the images and text to be mobile friendly, desktop compatibile or tablet friendly without you really needing to do anything. It's also one of the reasons why I prefer WordPress because it doesn't require as much work to get this area of your website functioning well.
That's what I mean when I say that the website builder in Builderall is not very responsive.
Of course you can sort this out by creating the formated pages yourself but, it's definitely going to be a pain to get sorted.
The Affiliate Program Is Pay To Play
In order to promote the affiliate program for Builderall, you'll need to actually pay for the system on a monthly basis.
This isn't a huge burden if you're planning on becoming a member and using Builderall's ecosystem but, if you think it's a good tool but don't really need the functions it offers, you might be bummed out that you can't promote it to others who actually might find it useful.
For most people, this minor issue isn't going to cross their mind but, for anyone who wants to be an affiliate for its program, the fact you have to pay in order to promote is a little annoying if you ask me.
Do You Want To Make A Full Time Income On Your Laptop? Do You Want The Freedom To Work Whenever You Want Wherever You Want? If That's What You Want My #1 Recommendation Might Just Help You Achieve It! 
---
THE GOOD THINGS
It's An All In One System
This is in my opinion the biggest strength in this system, the fact it is pretty much an all one system means you don't have to scavenge the internet to find the best tools for specific tasks.
Everything that can be of value for creating a good website is right within the membership whxih is definitely awesome!
The fact it is also not overpriced is a bonus too!
Easy To Use Website Builder Tool
The website builder tool, as I've mentioned quite a few times in this review, is pretty easy to use. So this means that even if you're a newbie, you shouldn't honestly have to much of a problems on getting to grips with it. This definitely adds to the noob friendliness that the system provides.
App Creation Function
An app creation toll is something that not many platforms offer so the fact it's offered here is a nice a little addition on Builderall's part.
Although I doubt it's the most complete of app builders out there, I'm sure it'll get the job done in creating apps for ios and android, at least to an acceptable level…
Affordabel Pricing 
At only $49.90/month for the complete package, free hosting and everything else included, I'm sure not many people can argue with the value offered and the pretty affordable pricing that comes along with it.
The cheaper options and the yearly alternatives also further increase the affordability of what's offered so, honestly I don't think that anyone can really complain when it comes to the price.
30 Day Money Back Guarantee
It's nice that a money back guarantee is offered, some products or companies tend to avoid this all together so it's pretty cool that Builderall realise that the system may not be for everyone, even if it is a genuinely great system.
==>Click Here To Access My FREE Make Money Online Guide!<==
---
IS BUILDERALL A SCAM?
No, Builderall is not a scam, in fact it's a very good platform, I'd say even better overall than other products I've reviewed like Attraction Marketing Formula, Velocitii and even Usercrowd.
For the functions it offers it is a very good all in one Internet marketing tool. There are a few limitations to it such as the fact it doesn't base its websites on WordPress or that the responsiveness for your websites aren't that great depending on the platform but, overall it's a great all in one tool at an affordable price to boot.
One thing that you may need to invest in if you want to actually make money is a course that teaches you how to monetize your content, something that teaches you how to rank and in turn get the traffic and leads you need to make money.
That's honestly the only thing you'll need on top of this already solid tool to really make the most out of this course.
---
MY PERSONAL RECOMMENDATION
I'd suggest you check out my personal recommendation if you still want to make money online, though I'll warn you right now, it isn't something through which money will come easy.
It is nonetheless a great business model for the online space in my opinion.
So what is this method that I'm talking about?
This method I'm talking about is affiliate marketing. The reasons as to why I recommend it is because:
– expectations toward success are a lot more grounded
– it is a legitimate method that has been working consistently and continues to grow as more businesses want individuals to promote products
– it is a very scalable business
– and because it is free to start up, no unnecessarily large start up funds needed.
The service I recommend is Wealthy Affiliate. It's free to sign up to and will get you set up and ready to start your affiliate marketing journey within minutes, as it did for me when I begun my journey.


If you have any questions that you would like to ask me regarding Builderall , feel free to do so in the comments section below and I will get back to you as soon as I can. If you have your own thoughts about Builderall and would like to talk about it, again feel free to do so in the comments below!
Thanks
Amhil