It's likely that you have come across Vemma through an email list, on social media or got it recommended by a friend or family member.
Is Vemma a scam? The reasons why you're here is because you have want answers right so, that's what I'm going to provide for you within this Vemma review.
First and foremost I must commend you for actually doing a bit of extra research before committing to joining Vemma. For all you could have known, the product could be a major scam so the fact you're here right now, researching whether or not that's the case is a pretty smart move on your part.
To be fully transparent with you, I am personally not a member of Vemma so I can assure you that I will not attempt to sell you it unless of course it's worth investing in.
What I will aim to do is provide you with an unbiased 3rd party look at Vemma that will hopefully help you to make the best decision you can in the end.
---
PRODUCT NAME: Vemma
OWNER/S: Benson K. Boreyko
TYPE OF PRODUCT: healthy and wellness MLM
PRICE: $179.95 + $150/montg
SUMMARY:
At the current moment the Vemma business does appear to be a pyramid scheme but its product line still seems to be on the market being sold under a different website.
Even before being exposed Vemma didn't seem to help most individuals break even on a yearly basis.
Therefore, I cannot recommend you waste your time with this institute or its products as there's a chance that even those will be stopped in due time.
FINAL RATING: 0/5
RECOMMENDED: NO

---
WHAT IS VEMMA?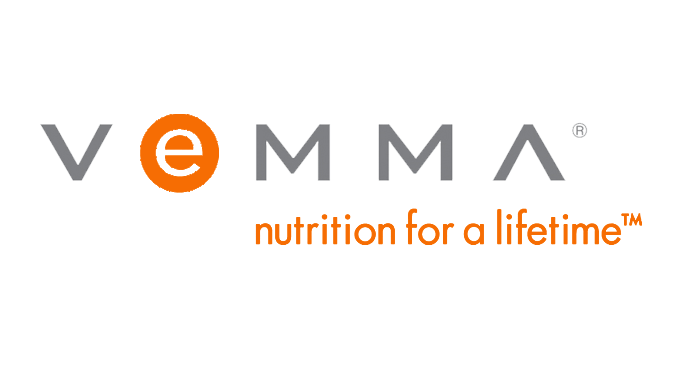 Vemma, which is now merged with another company called Bode, is a health and wellness MLM founded by Benson K. Boreyko in 2004 and is a company that's had its fair share of controversies over the last few years, one major incident being one where they had to deal with $200 million fine (I'll discuss this in more detail later).
So, just from my initial impressions, Vemma isn't necessarily the most trust worthy of MLM's to join. Nevertheless, I still want to give it a somewhat fair look to determine if it's worth investing your time and money in.
Vemma is yet another health and wellness /dietary supplements MLM that seems to be a niche that has become heavily saturated over the years, with multiple other competitors such as my daily choice, now lifestyle, nature's sunshine, kannaway only being some of the other competition that's popped up to make this area extremely fierce.
The major factor separating Vemma from the others is its secret main ingredient. The ingredient in this case being "Mangosteen".
Mongosteen has a fair few benefits, some of which include :
Helps in maintaining healthy skin
Boosts the health of your digestive and immune system
Supports blood sugar control
Helps in reducing inflammation
Has several antioxidant properties etc.
The bottom line here is that this Mongosteen is meant to have several beneficial properties although I doubt the results will be as spectacular as the advertising of the products would suggest.
==>Click Here To Get Access To My FREE Make Money Online Guide!<==
---
VEMMA'S PRODUCT LINE
Vemma has several products within its line such as energy drinks, supplements and so on. In fact on their products page, there seem to be two different lines, one line being called vemma and the other being verve.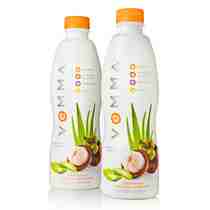 Within the vemma line, you'll find that they sell an ultra premium and antioxidant actually called vemma as well.
The product has a self proclaimed ultra premium blend of 12 essential vitamins, 65 plant sourced minerals, aloe vera, mongosteen and organic green tea. This combination of ingredients when consumed can supposedly within 30 days make significant improvements in your immune makers, lower your inflammation and allow for superior antioxidant absorption.
Speaking from research I've conducted on similar MLM's, this isn't something that's uncommon among health and wellness products as in the severe over hype of the benefits, which also tends to come with extremely absurd prices for the supplements.
As it turns out , 2 bottles of vemma alone will set you back $64.95 when bought directly from the partnered website.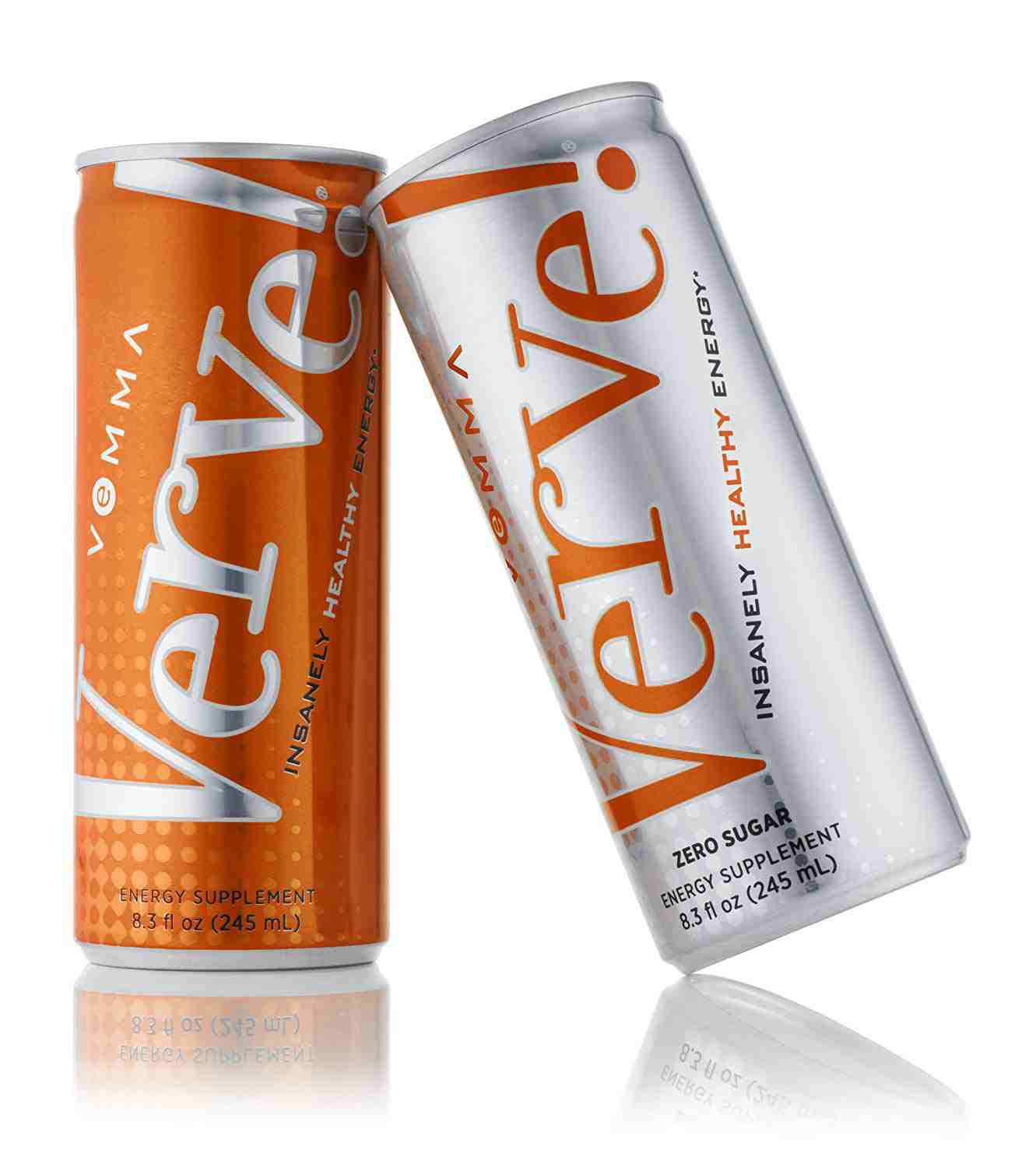 Verve is the energy drink line which is meant to be healthier than other energy drinks being gluten free, blended with 12 essential vitamins and of course a 12 pack of verve isn't cheap either. You'll be looking to spend $49.95 per pack which, once again, isn't a price tag to scoff at.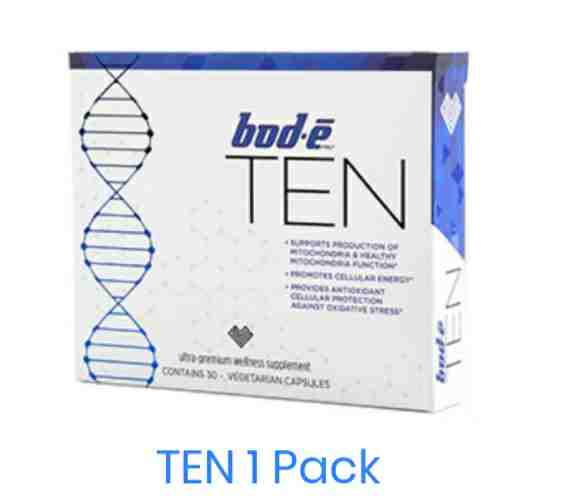 Due to their partnership with Bode Pro, you'll also see another product within their line called Ten Pills. This is a capsule that's meant to be an ultra-premium nutritional supplement that enhances cellular energy production, increases stamina, and reduces oxidative stress.
Whether or not it works will depend on how your body reacts to it but one thing I'm sure of is that at $79.95 for 10 boxes, it's another product that's far from being affordable.
The prices for these supplement drinks and pills are definitely something many others and I would consider being way to overpriced but, as I haven't tried them or experienced any of the drinks benefits myself, I can't give a very useful breakdown on whether they're actually worth it which is why I did a little research on what others thought of them and will discuss in the next section of this review.
Discover How I Made $173 Through A Single Sale Using This Online Business Model, Click Here To See How I Did It! 
---
WHAT DO PEOPLE THINK OF VEMMA'S PRODUCTS
In the amazon review section it seems as if most people do find the vemma line to be pretty good and have seen positive benefits from it.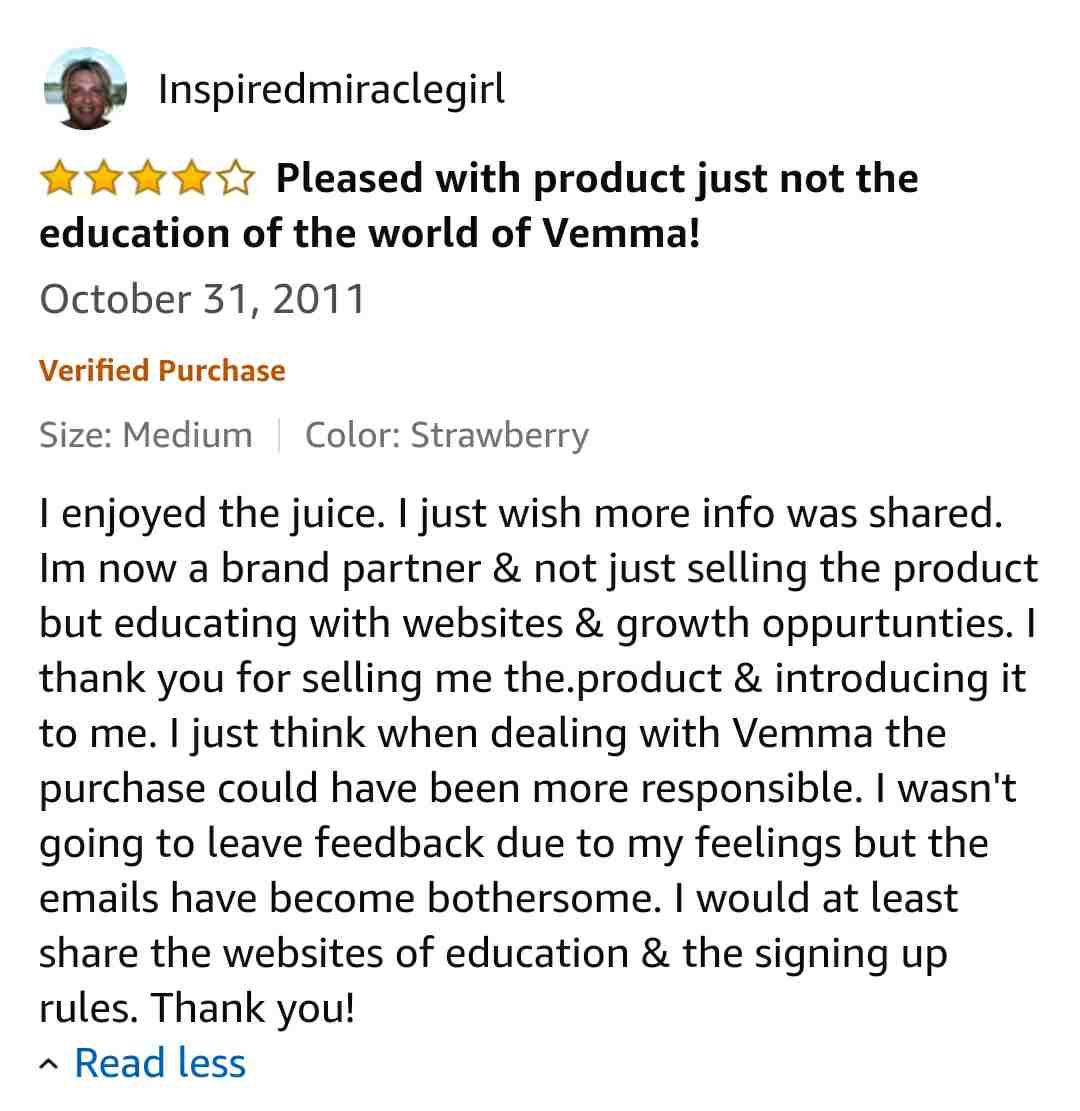 However, there are still people who think that the price of the drink is a bit too much and some have suffered negative effects by drinking it. One person in particular actually managed to reach the highest blood sugar they ever had through taking the supplement, which could make it somewhat dangerous for some people to consume.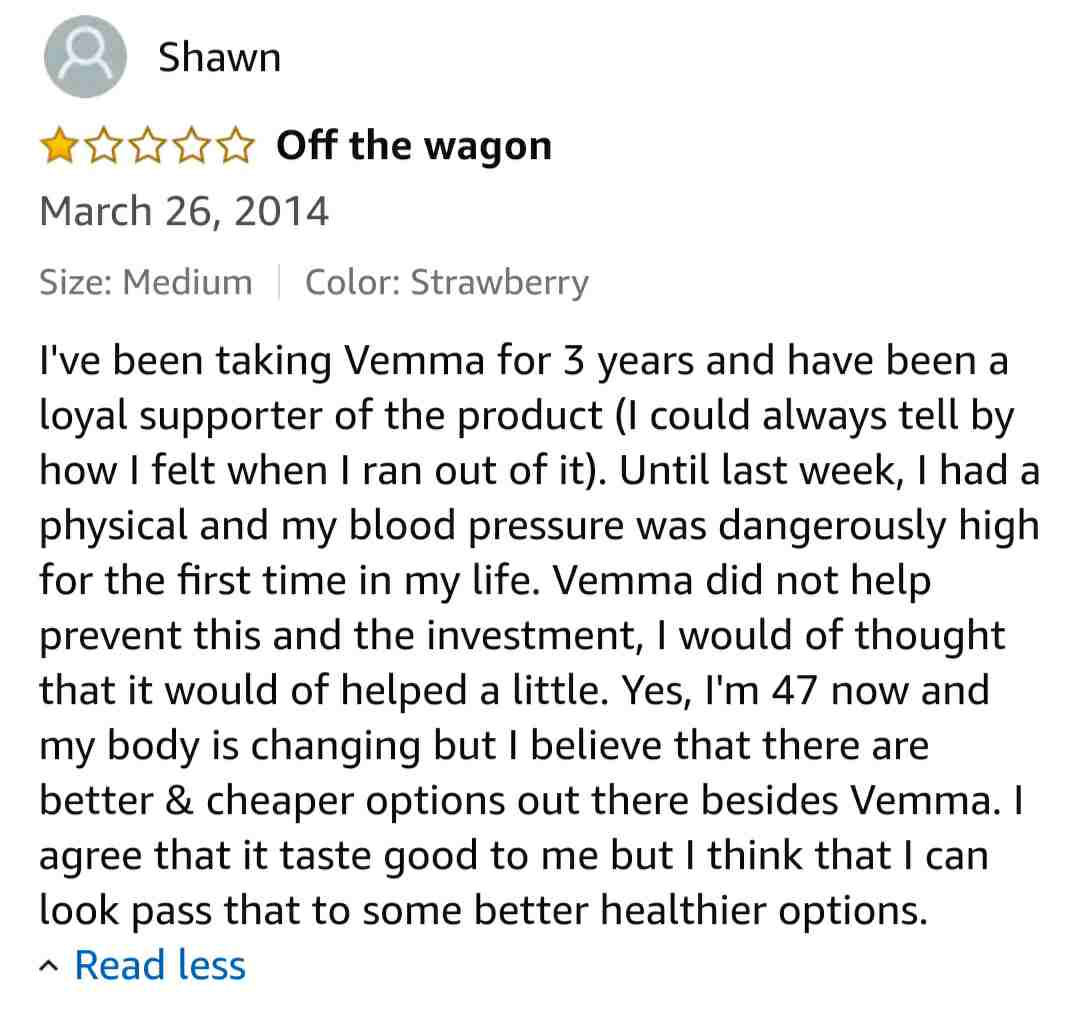 All in all though, the majority have found vemma to be a solid drink so, selling it to people isn't going too bad of a thing I guess.

---
HOW DO YOU MAKE HOW WITH VEMMA?
As is the case with pretty much all MLM businesses there are 2 ways to make money with them, Vemma being no exception.
1. The first method is by directly selling the product to other individuals and in return make a commission for the sales
2. You make money through your recruits and downline, by getting residual income by following and meeting certain criteria as well as make money through bonuses and incentives due to meeting company set goals.
---
HOW TO GET STARTED
If you want to get started with Vemma and become an official distributor of theirs, you will need to purchase one of their starter kits that's costs $179.95.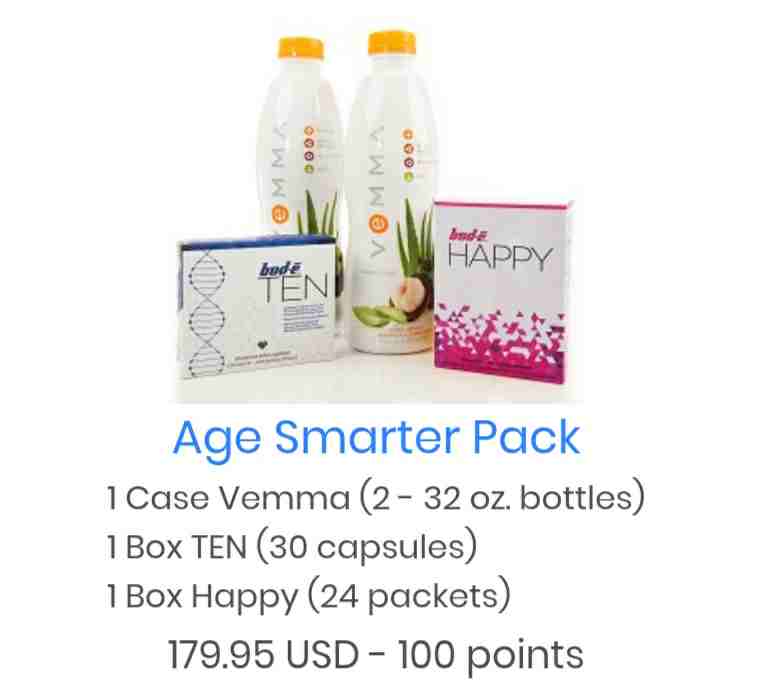 Within this starter kit you'll get :
1 vemma case (2 bottles of vemma)
1 box of TEN capsules (30 capsules)
I box of happy (24 packets)
before this, there was also the requirement of having to make $150 in sales every month to remain active however, the FTC called them out on this and said that vemma associates can not make the money in sales from other distributors in their downline, meaning simply achieving this monthly goal will cost you a lot more of your own money and time to achieve.
In fact, it's highly likely you'll always be in the red as a Vemma associate, making it a terrible idea to join it in my opinion. Anyways as for the costs to run a vemma business for a year, you'll be looking to invest around $2k.
This is certainly a heavy burden for most people, which is why I wouldn't recommend anyone who's not willing to take pretty big risks or newbies in the marketing sector in general to start off with Vemma. Mainly because there are much cheaper options to look into first.
Are You Tired Of Working For A Boss? If So Why Not Take Your Job Into Your Hands And Work For No One But Yourself… If You Want To Do This Check Out My #1 Recommendation
---
COMPENSATION STRUCTURE
The compensation plan is very typical of other similar systems, firstly you'll need to recruit atleast 2 people before you can start making commissions from your downline.
Another important element to the compensation plan is the 51% rule where if you're unable to reach a threshold where at least 51% of your sales aren't direct retail sales, otherwise know as customer volume, vemma will subtract money from your total earnings.
For example, if you made $53 from customer sales and $47 from affiliates, you would be able to keep all the margins however, if you made $40 from retail sales and $60 from affiliates, you'd only be given $79 out of the $100 whilst the remaining $21 will be taken away for not complying with the 51% rule.
There are also a few other areas to within this compensation but, considering the institute is a pyramid scheme (as far as I can tell) there's no point checking it out.

---
THE NOT SO GOOD THINGS
It's Had Previously Been Convicted As Pyramid Scheme
Vemma was fined by the FTC for operating like a pyramid scheme in 2016. They had to pay them $238 million and that's exactly what they did.
If you want a more in depth look at the article, click here.
Of course in this point in time, Vemma has had to clean up its act otherwise it wouldn't still be around however, this huge dent in their business is a pretty big one to get out of in my opinion and makes the opportunity of joining Vemma a poor one.
The Products Are Expensive
The products are overpriced with literally 2 bottles of vemma costing $65. That's $32.50 a pop, which in my eyes and in the eyes of most others, is way too much.
The other products are expensive too, which in turn will make selling them to actual customers tough to do.
It's Expensive To Upkeep
At the $150 monthly fee and the requirement to pay for a starter kit, you won't be making much of a profit with Vemma. The yearly cost will be in the region of around $2k which isn't really an insane amount to run a business but, considering vemma is an MLM, it's highly unlikely you'll be breaking even with it.

---
THE GOOD THINGS
People Like The Products
Although the products are expensive, people do still like them. This is easily the best thing about the company.
==>Click Here To Get Access To My FREE Make Money Online Guide!<==
---
IS VEMMA A PYRAMID SCHEME/SCAM?
At the current moment the Vemma business does appear to be a pyramid scheme but its product line still seems to be on the market being sold under a different website.
Even before being exposed Vemma didn't seem to help most individuals break even on a yearly basis.
Therefore, I cannot recommend you waste your time with this institute or its products as there's a chance that even those will be stopped in due time.
---
MY PERSONAL RECOMMENDATION
Although MLM's have created its fair share of millionaires over the years, more often than not when it comes to training newbies and teaching them how to succeed in the biz, they tend to be very lacklustre…
This is why so many people tend to fail!
Therefore, personally I would suggest you look into creating your own brand, particularly through a website, whilst ultimately getting involved in my #1 money making method online as a result.
If you're curious as to what my #1 make money online method online is, it's affiliate marketing!
By having your own website and essentially driving targeted traffic to it, not only can you sell whatever MLM product you want, it's also possible to sell other products too without even purchasing stock.
By doing this not only would you make extra commission per sale but you also won't need to worry about fulfilling orders for customers and dealing with their potential complaints!
I've personally made over $100 in a day as a result of implementing affiliate marketing to my online business!

Here's a screenshot of one specific payment
Others have made way more than me but, the fact of the matter is that it works, which is why I would highly recommend you look into it.
If you're intrigued by the potential of affiliate marketing, I've put together a very in-depth guide diving into what affiliate marketing is, how long it takes to make your first bit of income along with how to effectively grow your online business and maintain its income.
==>Click Here To Gain Access To My Free Affiliates Marketing <==
If you have any questions that you would like to ask me regarding Vemma, feel free to do so in the comments section below and I will get back to you as soon as I can. If you have your own thoughts about Vemma and would like to talk about it, again feel free to do so in the comments.
Thanks
Amhil