It's likely that you have come across Forever Living through an email list, on social media or got it recommended by a friend or family member.
Is Forever Living A Scam? You were likely told how this company has been around for 40 years and is one of the leading aloe vera companies right?
Or how through it you can potentially make a lot of money however, you're probably skeptical because MLM companies tend to be a lot harder to achieve success in so these claims are probably sound a bit off to you and also ignite the thoughts of it possibly being a scam.
First and foremost I must commend you for actually doing a bit of extra research before committing to purchasing Forever Living. For all you could have known, Forever Living may very well be a scam and rob you of your money so this review could help you suss out anything peculiar about it
To be totally transparent with you I haven't used Forever Living so I can assure you that I will not attempt to sell you on it unless of course it's worth investing in.
What I will aim to do is provide you with an unbiased 3rd party review of Forever Living that will hopefully help you to make the correct decision in the end.
---
PRODUCT NAME: Forever Living
OWNER/S: Rex Maughan.
TYPE OF PRODUCT: Health and wellness MLM
PRICE: Free to join but will likely need to spend $176.24 + autoship costs
SUMMARY: Forever Living is not a scam nor a pyramid scheme however, it's still not something I'd personally recommend you decide to join. It's products may very well be good and the fact it's backed by tue DSA and is also 40 years old as a company, probably cements it as one of the more credible MLM's out there.
Nonetheless, the fact it's an MLM means you've got to be good at recruitment or you're likely to be among the 95% that will fail. Moreover, the expensive running costs at such a low success rate will also mean that unless you really grind hard as well as effectively, you'll probably end up in the red forever within Forever Living.
This is why I'd personally recommend skipping this even if it is one of the better MLM's around.
FINAL RATING: 2.4/5
RECOMMENDED: NO


---
WHAT IS FOREVER LIVING?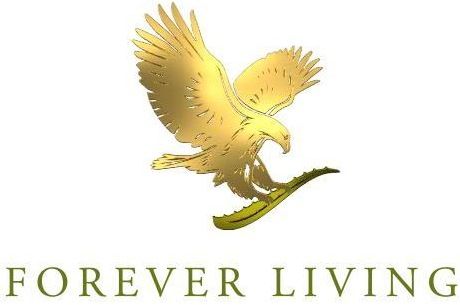 Forever Living is a health and wellness MLM mostly focused on selling aloe vera based products and is a company that was founded by Rex Maughan in 1978.
This is the world's largest Aloe vera based company that not only sells aloe vera product but also control the cost and quality of their products as they have their own plantations warehouses.
The company is around 40 years old now so it shouldn't be surprising that Forever Living reportedly have over 4000 employees 1.9 million distributors as well as almost a couple billion in revenue yearly.
So yeah, Forever Living isn't just your run of the mill MLM company, it's safe to say that it is pretty established within its niche.
==>Click Here To Access My FREE Make Money Online Guide!<==
---
FOREVER LIVING'S PRODUCT LINE
Forever Living's product line consists, of course, of aloe vera products and some cosmetic and beauty products that are claimed to be tested and are supposedly very good (that's yet to be decided though)
The categories of products they sell include :
Bee Products
Drinks
Nutrition
Personal Care
Combo Packs
Skin Care
Weight Management
If you want to check out the products yourself click here.
Another thing to note about the products are they aren't animal tested and also have received the Islamic Seal of Approval, Kosher Rating, and they are certified by the International Aloe Science Council.
One thing that definetly isn't that surprising to me is the fact that the products are roughly 3-4 times the value of their competitors. 
Their deodorant sticks cost $6.63 whilst their shampoos can cost $19.20. These are prices you'll normally pay for recognised fashion brands, maybe even more so than them.
As I've said this isn't really that surprising, pretty much all MLM's that sell health, wellness or cosmetic based products like Amway, nerium, isagenix seem to charge a lot more than their competitors that have similar quality so, if you decide to get involved with Forever Living, this factor will be very important on whether or not you'll be able to make sales.

---
DO PEOPLE ACTUALLY LIKE FOREVER LIVING'S PRODUCTS?
As I don't own or personally tried the products myself, I can't give you my personal opinions on them but, what I can do is find out what others think of the product line, this is what I found…
Within trust pilot I found that people generally found that the products were good although it does seem that there are a fair few issues besides that.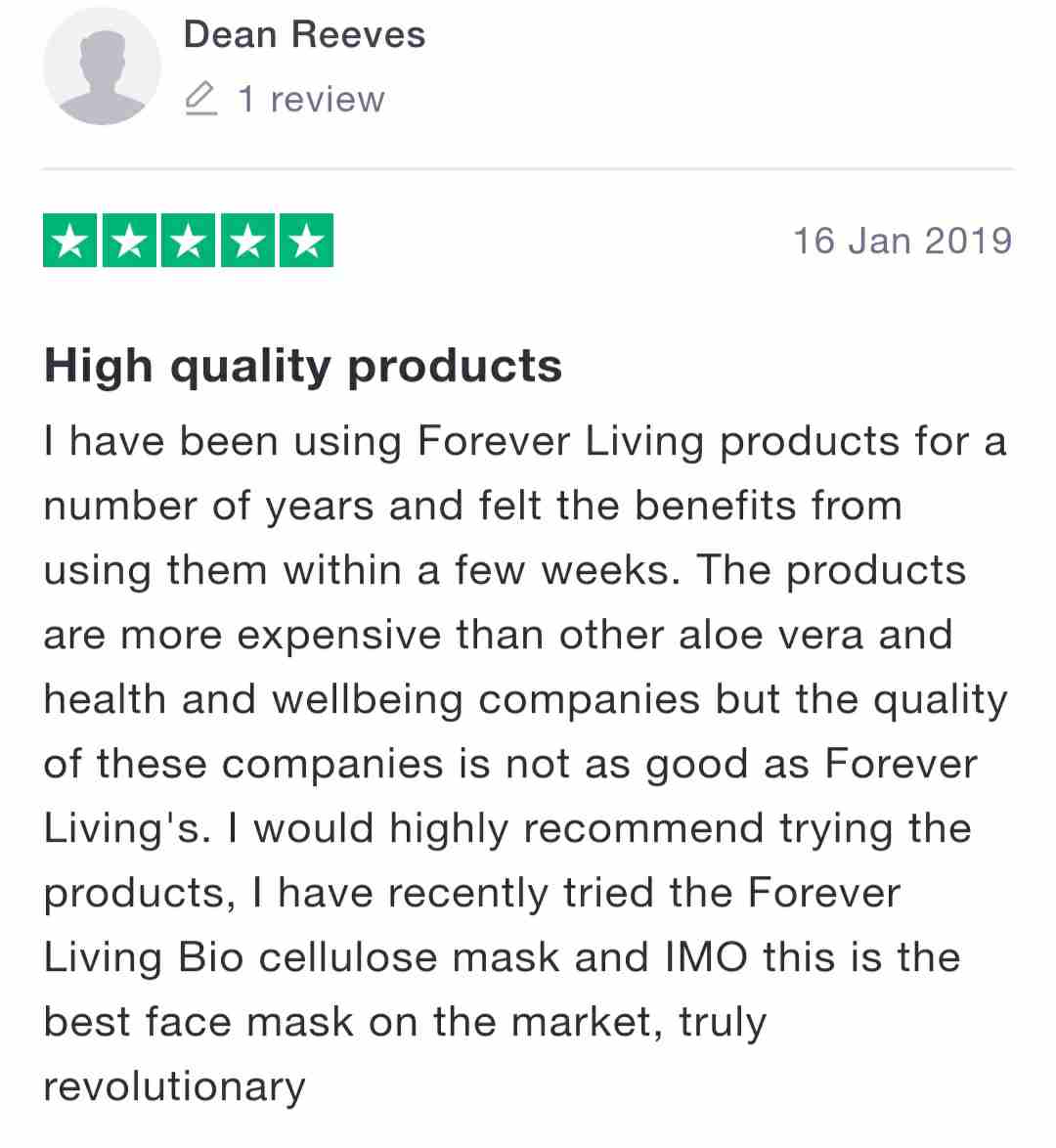 The problem that most customers had was with the customer service or even the poor delivery services.
One customer definetly did have a poor experience with their products that was supposedly meant to assist with their son's eczema but instead it made it worse. He also assented that the products were ridiculously overpriced for what they offered.
So for the most part, it appears that the product line that Forever Young offers is actually good but  it's also somewhat unanimous that the prices on offer are also a bit too high for what is actually being sold. Nonetheless, in terms of the quality, I don't think you'll have too many problems from customers on that front.
Do You Want To Make A Full Time Income Just As Many Have Been Doing For Decades, If So Check Out My #1 Recommendation! 
---
HOW DO YOU MAKE MONEY THROUGH FOREVER LIVING
As is the case with pretty much all MLM businesses there are 2 ways to make money with them, Forever Living being no exception.
1. The first method is by directly selling the product to other individuals and in return make a commission for the sales
2. You make money through your recruits and downline, by getting residual income by following and meeting certain criteria as well as make money through bonuses and incentives due to meeting company set goals.
---
HOW TO GET STARTED
The first thing you'll need to do before officially becoming a distributor is to fill up Forever Livings application form as well as purchase one of their starter kits.
Technically it is actually "free to join" but, it'll be tough to sell the products that you'll be selling if you don't know what they are right?
Therefore, you'll likely have to buy one of their kits with the cheapest one called "mini touch forever" being $176.24.
On top of this in order to qualify for commissions you'll also need to purchase 1CC of products everymonth which is actually equivalent to $140. 
That's definitely not a small amount to part with when starting out on new terrain, especially when it's to get involved in an MLM based company that are notoriously difficult to succeed within.
For one, if you wanted to run a Forever Living business for at least a year and let's say that the starter kit paid for the first months threshold of 1CC for commissions, you'll at the very least need to spend…
$1716.24!
And this is without including all the other costs such as hosting parties, possible advertising costs, website costs and probably some petrol (gas if you're American) money to travel back and forth between events or venues you'll be trying to sell at.
With all the other expenditures, it's likely you'll be spending more in the region of $2k+.
If you're able to handle these costs, then maybe Forever Living will be worth trying out but, I personally don't see it as being worth your money especially when there are other business opportunities in this day and age which are cheaper and have equal if not a lot more potential than MLM's anyways.
Do You Want To Make A Full Time Income On Your Laptop? Do You Want The Freedom To Work Whenever You Want Wherever You Want? If That's What You Want My #1 Recommendation Might Just Help You Get There!
---
COMPENSATION STRUCTURE
As Forever Living is a MLM afterall, it also has its own compensation plan to go along with it and it's a fairly robust compensation plan at that.
There are actually 10 different ways through which you can make money or get bonuses in general through Forever Living, they include :
1. Retail Sales
2. Personal Bonus
3. Volume Bonus
4. Leadership Bonus
5. Gem Bonus
6. Incentive Bonus
7. Profit Sharing
8. Personal Development
9. Exotic Vacations
10. Special Promotions
Along with these methods through which you can ultimately profit from Forever Living, there are also different ranks within the system that will also increase the potential you'll have within the company.
Bare in mind there are a fair few ranks on offer and in general I'd think really only the top few are making the good money so seeing how many ranks there are is probably going to put intobperspective how unlikely it'll be that you make it big with this MLM.
The ranks include :
New Distributor

Assistant Supervisor

Supervisor

Assistant Manager

Manager 
Senior

Soaring

Sapphire

Diamond Sapphire

Diamond

Double Diamond

Triple Diamond

Diamond Centurion
This MLM isn't really any different than other MLM"s out there because to reach these higher ranks you will need to recruit and your recruits under you who are putting in the work to make their business succeed will ultimately make you some residual income too much like other MLM's such as pampered chef, Voxxlife, now lifestyle etc.
If you want a more clearer breakdown of the compensation plan check out the video below

---
THE NOT SO GOOD THINGS
Recruitment Is Essential If You Want To Succeed 
This isn't really anything unheard of for MLM's, in fact it's pretty common knowledge at this point that recruitment, on your part, is pretty much essential if you really want to succeed with network marketing and of course Forever Living doesnt really aim to change this.
The number of ranks present within the company is already proof enough that you'll probably need to do helluva lot of recruiting to see yourself walking out with a full time income but, as you know it's a lot a harder to do that than it looks.
It's definetly possible to make good money through just the retail sale commissions if you're good at selling or have a a good method to generate a lot of traffic to your website however, considering how each product isn't anything too expensive, the amount of work you'd need to put in order to get a good full time income would be a lot.
If you're thinking about making lots of money through face to face selling, making good money is probably going to be more akin to a dream therefore, unless you're able to generate leads through the Internet and make sales through your website, recruitment is going to be very crucial to your success.
The larger your downline becomes, the more residual or "passive income" you'll make through the distributors in your team. However, recruiting others is going to be a very difficult task so unless your ability to recruit others is at the very least good, you're definitely going to find it hard to achieve the success you're looking for.
Expensive Products 
The products are overpriced, generally 3-4 times more than their competitors. They're still not to expensive in terms of just being in the region of 20ish bucks but, when your consider how their shampoos can cost $19 whilst pretty decent quality ones in supermarkets only tend to cost $5, there's little argument that can be made suggesting that they're actually cheap.
This may be attributed to the fact that the products have aloe vera in them or that all the products are more or less made from in-house ingredients nonetheless, the products are still expensive and most customers definitely won't appreciate this fact.
Expensive To Run
I've discussed this earlier so you should know this but yeah, Forever Living isn't what I'd deem to be a cheap MLM business to run, I'd even say that it's on the upper end of the MLM upkeep scale as it will likely cost you around $2k+ to run within your first year.
The reason why it's so expensive is because if you want to be eligible for commission you will need to spend atleast $140 every month on autoship costs and of course, extra costs of paying for ads, hosting parties and even the starter product pack will also add to the equation.
All in all, it's definitely not cheap to run a Forever Living business even if the costs aren't necessarily out of the ordinary for MLM businesses in general.
Health Claims Aren't Legitimately Backed 
They claim all these things regarding how beneficial the products are for health or how they can help with skin conditions such as eczema and so on however, even if these claims are true, they aren't backed by the FDA which would verify if the products Forever Living supply are legit or not.
They may very well be really good in the way that they'll help you but, the fact of the matter remains that anything they claim isn't necessarily trustworthy, health and wellness MLM's tend to over er exaggerate their products anyways so without the backing of an authority source like the FDA, you shouldn't really take what's being claimed at face value
Not Transparent In Showing The Monetary Potential For Distributors
Forever Living aren't transparent in the way that they handle the financial situation of its distributors which I might add, accounts for around 1.9 million people.
So to me it would make sense if the reason why they aren't transparent about how well their distributors are doing is because it's likely that the majority of members are failing.
I've reviewed many MLM's and have seen multiple tens of income disclosure statements and from what I've see, there's a pattern that shows how less than 5% of members are generally making $1k a month whilst even less than 1% are making a full time amount.
If these numbers and figures don't seem unachievable to you, then go for it, join Forever Living and give it a shot but, if you're not able to accept the low odds and how you're likely going to be spending thousands just trying to make it, even with lack of transparency, I'm pretty sure at this point you've realised that it ain't worth your time.


---
THE GOOD THINGS
Products Are For Most Part Good 
After having done some research on how people who've used the products within Forever Living felt about them, the general opinion was they were actually good.
Of course there's no denying that they are overpriced but, most people bar a few individuals who found that the pills or supplements didn't work or even made certain skin conditions worse, thought Forever Living's aloe vera products were genuinely good.
It's A Reliable MLM Relatively Speaking 
There's 2 things that make Forever Living a reliable MLM to join.
1. The company is over 40 years old at this point meaning that it's one of the older MLM's out there and of course with its age, there's a bit more credibility regarding it as a company
2. Forever Living os approved by the DSA.
60 Day Money Back Guarantee 
The 60 day money back guarantee is obviously a nice feature and it's something I think should be included with all companies, whether they believe to be they're the best within their niche or not.
I think it's cool that Forever Living have this system in place.
Free To Start…
It's technically free to start and join up to. Obviously this isn't the full picture as it's, as I've mentioned already, a pretty costly MLM to run nonetheless, I guess you can say that the free to join system is a "good thing".
==>Click Here To Access My FREE Make Money Online Guide!<==
---
IS FOREVER LIVING A PYRAMID SCHEME/SCAM?
The good news is that Forever Living is neither a pyramid scheme nor scam, it is infact a legitimate MLM company that honestly shouldn't be too surprising considering it's a 40 year old company and all nonetheless, from what I've deduced it does have a fair few problems.
Firstly, as it is an MLM the way to become successful through it will require you to be either very good at face to face selling and recruiting or have solid knowledge to generate leada using the Internet that'll ultimately bring people to join as a member within your downline.
Either way you'll need to be a fairly skilled individual or willing to grind your butt off trying to learn these skill sets. The next things that may be a barrier of entry is the really expensive upkeep fees you'll need to pay, as well as the probability that you'll likely fail within this business model.
The things going for Forever Living are that the products are generally liked, it's a fairly credible company because of its 40 year lifespan and DSA backing and the 60 day money back guarantee is also pretty neat.
However, to me these good things don't really make this business any more appealing than previously because of how unlikely it is that you will succeed. Saying this I do think that it is a pretty good MLM company overall but, it's definitely not the most ideal of businesses to run in my opinion, especially right now.
---
MY PERSONAL RECOMMENDATION
I personally will always recommend against using a MLM business model to make money, not because you can't make money through it (you totally can) but, the system has always seemed shady to myself and is kinda synonymous with the likes of a pyramid scheme or scams (MOBE and Digital altitude).
Instead I prefer working with something created through ones own means and is ultimately dependent on yourself and your work ethic alone.
This method I'm talking about is affiliate marketing. 
The reasons as to why I recommend it over MLM based structures are because
– there is no need to recruit constantly
– it is a legitimate method that has been working consistently and continues to grow as more businesses want individuals to promote products
– and because it is free to start up, no unnecessarily large start up funds needed.
The service I recommend is Wealthy Affiliate. It's free to sign up to and will get you set up and ready to start your affiliate marketing journey within minutes, as it did for me when I begun my journey.


If you have any questions that you would like to ask me regarding Forever Living , feel free to do so in the comments section below and I will get back to you as soon as I can. If you have your own thoughts about Forever Living and would like to talk about it, again feel free to do so in the comments.
Thanks
Amhil