It's likely that you have come across Traverus through an email list, on social media or got it recommended by a friend or family member.
Is Traverus a scam? It's also possible that Traverus is a pyramid scheme.
Maybe they told you how the pricing is highly competitive so it'll be easier to sell the travel packages to customers or that the compensation plan is really good because you'll get really high commissions for every sale you make.
Of course there's a reason why you're here, you're skeptical of all these claims and honestly you have good reason to be so.
First and foremost I must commend you for actually doing a bit of extra research before committing to joining Traverus. For all you could have known, the product could be a major scam so the fact you're here right now, researching whether or not that's the case is a pretty smart move on your part.
To be fully transparent with you, I am personally not a member of Traverus so I can assure you that I will not attempt to sell you it unless of course it's worth investing in.
What I will aim to do is provide you with an unbiased 3rd party look at Traverus that will hopefully help you to make the best decision you can in the end.
---
PRODUCT NAME: Traverus
OWNER/S: David Manning
TYPE OF PRODUCT: Travel and Vacation Packages MLM
PRICE:  $199.95 for Referral Travel Consultant or $399.95 for Certified Travel Consultant (both one-time fees)
SUMMARY: Traverus is a decent MLM and isn't what I would deem to be a scam or a pyramid scheme. It does have a few decent qualities such as the high commission rates and the great travel package deals (in some cases half the price of its competitors) but, there are quite a number of things that may affect your decision in joining. Firstly the start up fees are pretty expensive, potentially being $399.90 in your first month just to get started. Secondly, as Traverus is an MLM company recruiting will br crucial to your success so if you're not good at it, you probably won't make anywhere near the amount you actually want. Lastly, once again as it is an MLM, there's a high liklihood that you won't even be making a decent sum of $1000 a month, the chances may even be as low as 1%. If you're still interested in Traverus, go for it, otherwise I'd personally advise against joining them.
FINAL RATING: 2/5
RECOMMENDED: NO

---
WHAT IS TRAVERUS?

Traverus is a MLM company that focuses on the niche of travel and vacation packages for its customers. It was founded by David Manning in 2002.
It's a little different from many other MLM's that I have reviewed as it doesn't sell physical products to it's customers but instead travel packages, which is pretty cool I guess.
Traverus is actually a company that is associated with something known as Xstream and is in fact a makeover of another MLM company owned by David Manning called paycation.
In the end of the day both companies offer the same thing, which are cheap vacation packages so let's discuss the packages Traverus offers.
==>Click Here To Access My FREE Make Money Online Guide!<==
---
TRAVERUS' TRAVEL SERVICES
Traverus offers a variety of travel packages meaning you'll be able to book a vacation "anywhere within the world through them".
What Traverus actually does to make the travel packages cheaper is by offering the packages without a middleman involved. Usually the middlemen such as Expedia or Priceline or any other online travel package dealer take a cut from the packages being sold.
This cut in turn means that the deals offered to customers will be more expensive , around 20 to 30 percent higher to satisfy their cut. In order to combat this and get rid of the middleman, in turn reducing the price, Traverus actually aim to sell the packages at wholesale value.
Of course Traverus still gets a cut because they still want to make money but, by using a website called booking ninja Traverus are able to sell the packages at half the price of other travel packages within the travel niche.
This is pretty cool as they allow for the packages to be cheaper but, by doing so, are people who are using Traverus' services having a poor experience travelling with these packages because of how cheap they are?
Learn How To Make A Full Time Income Online Using This Proven Method 
---
ARE TRAVERUS' SERVICES ACTUALLY GOOD?
This one is a bit tough to answer as I've not really found positive or negative reviews about the quality of the packages, delays in flights or being overcharged because of hidden fees and what not.
The lack of either could mean that people really haven't experienced anything negative with Traverus' packages meaning that at the price that Traverus are offering their vacations (upto 50% cheaper than other companies), they're probably doing a good job.
Then again I can't speak from personal experience or from anyone else's experience for that matter. In the end of the day if you do decide to become a member or even purchase one of Traverus' packages, you may or may not be pleasantly surprised, in other words the quality of the packages are a toss up.

---
HOW DO YOU MAKE MONEY THROUGH TRAVERUS?
As is the case with pretty much all MLM businesses there are 2 ways to make money with them, Traverus being no exception.
1. The first method is by directly selling the product to other individuals and in return make a commission for the sales
2. You make money through your recruits and downline, by getting residual income by following and meeting certain criteria as well as make money through bonuses and incentives due to meeting company set goals.
---
HOW TO GET STARTED
As I'm sure you could've guessed, Traverus is not free to join. In fact as is the case with most MLM's, it's quite a hefty fee you'll need to depart with in order join them.
Although I don't consider it to be among the priciest of MLM out there it'll still cost you a fair few dollars to join.
There are two different packages to choose from which are both one time fee packages
1. Referral Travel Consultant – $199.95
This package includes the following services :
RTC (Referral Travel Consultant) Signup Fee worth $119.95
Annual Signup Fee worth $20
1st month Website Fee worth $59.95
65% in travel commission
Travel club membership;
Access to booking website to refer people to;
Commission tracking system;
Virtual back office
2. Certified Travel Consultant $399.90
This package provides you with the following :
CTC (Certified Travel Consultant) Signup Fee worth $319.95
Associate Fee worth $20
Website Fee worth $59.95
Travel training via XStream platform
75% in travel commission;
Ability to book larger groups for travel;
Ability to earn top industry credentials through Xstream Travel;
Xstream certified training;
Access to reduced rate travel.
As you can see within both packages there are a few fees that might crossover on a yearly basis such as the $20 annual and the website fee but for the most part it isn't really the most expensive of things.
It looks as if you'll probably need to pay a $59.95 website fee on a monthly basis too but, compared to other MLM's such as Amway or ARIIX, the figures are relatively conservative
Do You Want To Make Money Online Without All these Expensive Start Up Costs? If So Check Out My #1 Recommendation
---
COMPENSATION STRUCTURE
Traverus has a fairly robust compensation plan which is actually the same compensation plan as paycation as they're one in the same.
Essentially, you'll get anywhere from a 65-75% on any package you sell directly. 
You'll then be eligible for a 25% commission on all referral travel booked by corporate agents and a 5% commission on all the sales of travel packages your personal referrals make.
As Traverus uses a 3×9 matrix structure for their downline, you're only allowed to have 3 personal referrals and the same applies to your downline. That's why for your third referral and the first 2 referral your downline gets, you'll be able to make $20+.
There's more to it so if you want to check out the full document for yourself, click here.
One thing to note is that you're only paid if you're referral is signed up through the certified travel consultant package, this will definitely hamper your profit potential.
There a 6 ways through which you'll be able to make money of your recruits and they include the following :
Residuals on Coded – You'll be able to earn 8% for every person coded to you that pay their monthly subscription of $59.95 (the website fee).
100% Match on Personals Coded Residual – You earn 100% matched bonus on all of the residual coded bonuses your personally enrolled certificate travel consultants make. 
Business Builder Bonus – You'll be eligible to makeb 5%+ starting with your 7th person along with what you're already earning through your recruits.
3×9 Matrix – This pays out 3 levels wide and 9 levels deep every month.
10% Match on Personals Matrix – You'll make a 10% match on Matrix Commissions earned through your enrolled consultants.
8% Match on Coded Matrix – You'll also earn an 8% matrix match on all earnings from those coded to you
For a more comprehensive look at the compensation plan, I suggest checking out the video below

---
THE NOT SO GOOD THINGS
It's Reasonably Expensive To Start Up
I said previously how Traverus isn't the most expensive of MLM's to start up but that doesn't mean it's not expensive relative to other programs out there. The real expensive part comes in for the starter kits.
If you really want to get the most out of Traverus, you'll probably need to purchase the certified travel consultant package, which is nearly $400 and definitely not cheap!
You could go for the cheaper option but, that package is a little limited in it's training and features so, I'd probably only recommend it if you're good in regards to the training.
So what this means is that at the very least you'll need to part with $199.95 to start with Traverus but, I feel that you'll probably be more likely to spend $399.90.
On top of that you'll need to also pay another $59.95 monthly fee to keep your website running. Although in terms of monthly fees $59.95 is modest compared to other MLM companies that require you too pay $100+ to function,  I still believe that it's kind of an abysmal fee for a website upkeep fee.
In this day and age you can easily create a website and host it for less than 20 bucks, and even create a functioning website for free, so to me, the website fee is a bit much and I'm sure you agree.
So overall and in total you'll need to spend a minimum of…
$859.40 for your first year as a Traverus consultant! 
It's certainly a lot cheaper than the likes of LuLaroe, Ds Domination, Scentsy and it will be cheaper in the second year as you don't need to buy another kit but, $860 isn't cheap and the $200 initial (more likely to be $400) isn't going to be easy to part with, I'd definitely feel some kind of wallet pain too if I had to part with so much.
You Need To Recruit To Succeed 
As is the case with many MLM's Traverus included, the most important thing necessary to actually find success through Traverus is by recruiting as many people as you can.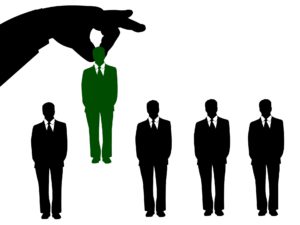 Yes the commissions offered through the direct sales you make are actually very good at 65-75% but, considering how cheap the travel packages are likely to be, it's not very likely much.
This in turn means you'll need to make a lot of sales to make even $1000 a month. I'm guessing if a trip were to be $150 for a return flight on average, you'll need to make at least 10 sales.
I don't know about you but to me selling travel packages will require a lot more work than selling physical or digital products. A travel package afterall is a much larger commitment than physical products so, in order to truly make good money with Traverus and make the earning money antics easier on you, a big downline team is necessary.
Although $1000 is decent, it's also far from a full time income in most places so even if you do sell 10 travel packages at a $100 commission, you definitely won't be making enough to cover living costs and amongst other things.
A strong downline on the other hand could make you a lot more money and it's probably how a large majority of the people within Traverus are successful.
In short you've really got to be good at recruitment to make the most out Traverus' business opportunity, if you're not very good at that particular skill then I think it's best that you look elsewhere.
No Income Disclosure Statement 
I couldn't find an income disclosure statement on Traverus so I can't tell with absolute certainty that you'll fail with Traverus if you join them but, going off of the income statements from othet MLM's such as max International, xyngular, and nature's sunshine, I can with some conviction say that it's unlikely that you'll succeed through Traverus.
I'm not saying it's impossible as it's very likely there have been individuals who've made it big through Traverus, after all it's been around for quite some time in the form of paycation but, in most instances with MLM companies generally only 5% are making anything decent monthly (around $1000+).
In some extreme cases, there's a less than 1% chance to make something decent. Based of off these odds, even if it's not directly Traverus' facts, do you think it's worth spending money in joining Traverus?
There's no denying that the commission offered are pretty decent but, the expensive start up costs and difficulty in making decent money isn't some thing worth investing in, at least to me, you may think differently and that's completely fine too.

---
THE GOOD THINGS
Highly Competitive Pricing On Their Packages
A good thing that Traverus has going for itself is the competitive pricing on the travel packages. This is a win for the customer as they don't have to pay as much as other companies to book holidays.
Of course there's no guarantee that the deal will be away from any kind of complications but a 50% cheaper price plan in some cases probably makes Traverus a better place for people to shop for their holidays and probably an easier time on the consultant to make sales.
==>Click Here To Access My FREE Make Money Online Guide!<==
---
IS TRAVERUS A PYRAMID SCHEME/SCAM?
The good news is that Traverus is neither a pyramid scheme nor a scam, it's actually a legitimate business with a few things wrong with it that may or may not be a reason as to why you decide to join them and become a consultant.
Firstly a couple things that are good about Traverus is their highly competitive prices for the vacation packages and the really high commission rates for every sale you generate. However, these points don't really brush over the problems that Traverus has.
For one the startup costs can be pretty expensive and will probably be amongst the biggest reason to avoid it, the fact that in order to succeed you need to be very good at recruiting and selling is another reason as to why I'd avoid it and finally, even though there isn't any actual evidence for it, from my previous research on other MLM's there's a high chance for failure.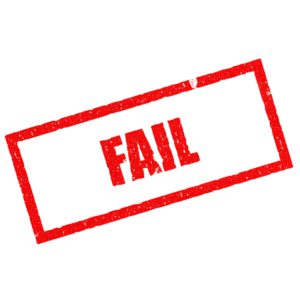 Or even the high likelihood of not making anything decent with Traverus unless you're very good at recruiting may probably dissuade you from joining.
I'd personally avoid Traverus but, if you still think it's worth a shot, go for it.
---
MY PERSONAL RECOMMENDATION
I personally will always recommend against using a MLM business model to make money, not because you can't make money through it (you totally can) but, the system has always seemed shady to myself and is kinda synonymous with the likes of a pyramid scheme or scams (MOBE and Digital altitude).
Instead I prefer working with something created through ones own means and is ultimately dependent on yourself and your work ethic alone.
This method I'm talking about is affiliate marketing. 
The reasons as to why I recommend it over MLM based structures are because
– there is no need to recruit constantly
– it is a legitimate method that has been working consistently and continues to grow as more businesses want individuals to promote products
– and because it is free to start up, no unnecessarily large start up funds needed.
The service I recommend is Wealthy Affiliate. It's free to sign up to and will get you set up and ready to start your affiliate marketing journey within minutes, as it did for me when I begun my journey.

If you have any questions that you would like to ask me regarding Traverus , feel free to do so in the comments section below and I will get back to you as soon as I can. If you have your own thoughts about Traverus and would like to talk about it, again feel free to do so in the comments.
Thanks
Amhil