It's likely that you have come across Ameriplan through an email list, on social media or got it recommended by a friend or family member.
Is Ameriplan a scam? That's probably the main reason why you're here right because you're curious about joining this company whilst also being a little skeptical. There's definitely good reason to be skeptical because there's always the possibility that Ameriplan may be a pyramid scheme.
First and foremost I must commend you for actually doing a bit of extra research before committing to purchasing or joining Ameriplan. For all you could have known, Ameriplan may very well be a scam and rob you of your money so this review could help you find anything peculiar about it.
To be totally transparent with you I haven't used Ameriplan so I can assure you that I will not attempt to sell you on it unless of course it's worth investing in.
What I will aim to do is provide you with an unbiased 3rd party review of Ameriplan that will hopefully help you to make the correct decision in the end.
---
PRODUCT NAME: Ameriplan
OWNER/S: Dennis Bloom (CEO) and Daniel Bloom (President & COO) in 1992 in Texas, USA
TYPE OF PRODUCT: health and dental services MLM
PRICE: $24.95/month upto $150/month
SUMMARY: Ameriplan is neither a pyramid scheme or a scam, it's a legitimate MLM company with it's share of positives and some minor and major issues.
The first issue most people will face is that you need to be good at sales or recruitment to succeed, the health care partners are limited, it's a little expensive to join, it's only available in a limited number of states and the lack of transparency means we can't tell how well their IBO's are doing although, judging from other MLM's, it's probably not great.
There are a few good things about the company such as the useful discounts you can have depending on if you become Ameriplan partner, most people who've been members actually like the company and the company's age also gives it quite a bit of credibility.
I personally still don't recommend it but if you're up for joining and want to see if you can make it work, it's definitely possible although unlikely.
FINAL RATING: 2.4/5
RECOMMENDED: NO


---
WHAT IS AMERIPLAN?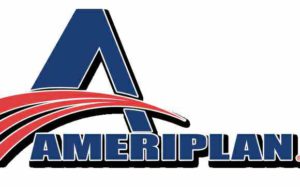 Ameriplan is a MLM companion that focuses on the aspect of health care and dental services within certain states in America and was founded by Dennis and Daniel Bloom in 1992.
The reason as to why this company was created was because all the way back in 1992, 58 million individuals within the US had no health insurance therefore, the Co founders thought of this idea of providing dental care services at discounted prices for these 58 million individuals.
This later expanded into a multitude of other health based services, these services currently include :
Medical
Dental
Vision
Prescription
Chiropractic
Physician
X-ray
Lab
Hospital Advocacy
In Ameriplans vision these services are a smart alternative to the uninsured and the under insured. So you're probably wondering how exactly are they a smart alternative right? Well…
Ameriplan acts as a middleman between public health services, such as doctors or orthodontists, and people who are struggling to pay for health insurance.
Although what it offers can seem like a substitute to health insurance, in reality it actually isn't so do keep that in mind.
As the middleman Ameriplan negotiate with these individuals and aim to provide a more affordable and discounted price for people. These discounts tend to be around 15%-50% and can go as high as an 80% discount but, the aim here is so the that under insured have a more affordable method of health care.
Individulas will pay a monthly fee to have access to these packages and that's basically the gist of how the company functions and how it was founded.
==>Click Here To Access My FREE Make Money Online Guide!<==
---
AMERIPLAN'S PRODUCT LINE
Ameriplan actually has 3 different main line products that they sell so I'm going to briefly explain what they are
1. Ameriplan Dental Plus ($24.95/month)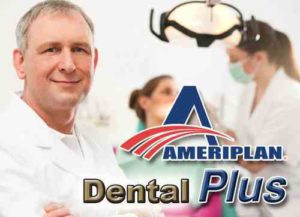 This package provides you with discounts in the following areas :
Dental
Vision
Prescription
Hearing
Chiropractic services
2. Ameriplan MED Plus ($24.95/month)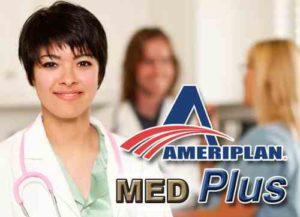 This offers a different variation of discounts on different services that's offered in the dental plus package. The discounts are within the following areas :
Telemedicine (24Hr access to a doctor by phone or Email)
Hospital Advocacy
Ancillary Care
3. Ameriplan Deluxe Plus ($39.95/month)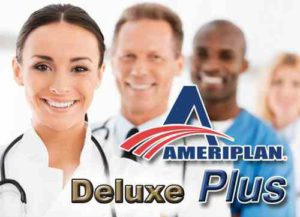 This package is basically a combination of the two other packages I mentioned but, at a discounted price of course. The good thing about all of these packages is that they actually apply to all your household family members when you buy it and not just you personally.
In the long run this could save you a bit or money.
Do You Want To Make A Full Time Income Online Just As Many Have Been Doing For Decades, If So Check Out My #1 Recommendation
---
ARE AMERIPLAN'S PRODUCTS ACTUALLY ANY GOOD?
As I've already pretty much discussed what services Ameriplan provides and how they go about dealing with the discounts and stuff, I'm pretty sure you'll want to know if the services that are provided are genuinely good right?
As I'm actually not a member of Ameriplan and haven't actually tried out the services myself, I can't speak for its quality therefore  I did a bit of research on what others thought of the services and this is what I found.
Within BBB and glassdoor I found that most people who worked within Ameriplan generally had a pretty decent experience.
A few people did have issue with cancelling their memberships but, it seems Ameriplan have addressed these cases and it doesn't seem like it's a very common issue.
As for the packages they provide, the only problems with them is that the number of partners are limited and that they only apply within some states within the US and not all. Besides that, the quality of the service provided after the discount will be dependent on the doctor and not really Ameriplan.

---
HOW DO YOU MAKE MONEY THROUGH AMERIPLAN
As is the case with pretty much all MLM businesses there are 2 ways to make money with them, Ameriplan being no exception.
1. The first method is by directly selling the product to other individuals and in return make a commission for the sales
2. You make money through your recruits and downline, by getting residual income by following and meeting certain criteria as well as make money through bonuses and incentives due to meeting company set goals.
---
HOW TO GET STARTED
Ameriplan has a few different membership options you can sign up through once you've filled in the application form.
These packages will payout different commissions depending on if you're willing to invest a larger monthly fee. The 3 packages include :
Platinum Plus ($50/month) : This membership only pays out a 20% commission for every sale you generate 
Total Platinum ($75/month) : You'll make a 30% commission on every sale you generate if you choose this membership level 
Platinum Freedom Pass ($150/month) : The highest level package will pay out a 40% commission per sale generated. 
By enrolling you'll also receive access to the following training and tools :
A free website 
Live training calls every Tuesday at 8pm EST
A mulitiude of training modules that'll help with growing your business 
Scripts that you can read or write our for when people call you back or are interested in joining 
Of course because the health care packages that are sold are monthly plans, the potential money you'll make through it should be residual too, which means that the commissions aren't to bad once you start making more than your monthly fee.
I'm sure you'll be pushed to go for the Freedom's pass package by your upline as it's got the most potential but, if you're no good at sales, the burden of paying $150 every month will probably become too much to bare.
That's equivalent to $1.8k a year to invest in Ameriplan. That's only if you're persuaded to join the Freedom Pass package, the other 2 are significantly more affordable and are definitely a lot cheaper than many other MLM's I've done reviews on like, Nerium, Perfectly Posh, Max International and Lularoe for example.
Are You Tired Of Working For A Boss? If So Why Not Take Your Job Into Your Hands And Work For No One But Yourself… If You Want To Do This Check Out My #1 Recommendation 
---
COMPENSATION STRUCTURE
Ameriplan's compensation structure is actually quite complicated so I'll just try to explain the more important elements of it.
Retail Commissions
Depending on the packages you enrol in, the commission you receive per package will vary and it can go as a 40% commission for every sale you manage to generate .
Team Residual Overrides
This is basically where the bread and butter and potential for the MLM lies.
Most MLM based companies tend to have most of their monetary potential when you build a big down line and although the commissions for the health care packages can potentially be great dependant on your investment, residual income through team commissions is ultimately going to be better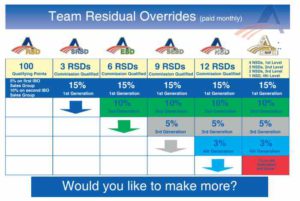 The image above basically outlines how you'll be able to maximise your potential and earn commissions from all 5 of your generations or levels, whatever you want to call them. So basically you've got to be a good recruiter to get the ability to make money from all of the levels.
Other Bonuses And Incentives
They also have a bunch of incentives as well with one of their more popular incentives being the cadilac club, where if you manage to make $50k sales within 12 months and maintain a $4k monthly income, you'll win a cadilac.
Of course this also means you've got to be one of the top 1% members to be able to earn these, then again that's how it is with every thing in life so it's not really that surprising.
Check out the video below for a more in depth look at the compensation plan but, do bare in mind that the fellow below is trying to sell you on the idea of joining, which means the whole video is going to be biased.

---
THE NOT SO GOOD THINGS
It's A Little Expensive 
Although at the minimum of $50 a month the enrollment fee is definitely a lot smaller than most MLM's, at $600 a year and with the least potential available with it, you'd be hard pressed to actually choose this option especially when you can double the commission to 40% if you go for the Freedom Pass.
But, at $150 a month of payments, I'd argue that being member may be a bit too expensive costing you $1800 for a years worth. I guess the best compromise would be the total platinum membership which will cost you roughly $900 a year to remain a member whilst also making 30% in commissions for every sale generated.
Just under 900 bucks is still quite a lot of money and I know of cheaper ways to make a full time income so, It's hard for me to say that the price tag is cheap but, it's definitely modest within the MLM market so if you're serious about joining Ameriplan, it's far from being an expensive MLM.
You Will Need To Be Good At Sales Or Recuiting To Succeed
This point isn't very surprising because most members that are successful within an MLM are generally good at both of these if not just the recruitment element, of course Ameriplan isn't really any different.
If you're unable to recruit a big team, it's pretty unlikely that you'll succeed within Ameriplan and if you're thinking about bringing family or friends into the system, I'd suggest not to because if they fail as an Ameriplan member because of all the false hope you gave them, your relationship with them could suffer.
The bottom line, I feel, for any MLM is that if you're willing to study and really put into action legit strategies to succeed within them, there should be hope in becoming a good salesmen/recruiter, ultimately leading to you succeeding but, if you're not up for this or haven't already learnt these skills, it'll be a very tough road ahead.
Then again that's how most businesses work, if you're not willing to commit, then don't cry about your failure when you're not one of the few who actually make it.
The Health Care Partners are Limited
Although Ameriplan claim to have over 200000 partners within their plan, a lot of members state that this just seem to be the case.
Ameriplan members feel that there just aren't enough partners from whom they can enjoy their discounts from. This could prove problematic latter down the line when your customers might start bringing this up, then again this is more Ameriplans issue than yours.
The Compensation Plan Can Be A Little Confusing
A lot of people might find the compensation plan to be confusing.when you consider how the plan is actually crucial to be successful within Ameriplan as it outlines how you're going to make this business work, I consider the difficulty of understanding it to be quite the problem for some.
I won't say it's the biggest issue nevertheless, it is annoying.
Only Available In A Limited Number Of States In America
The services that Ameriplan offers are only available in the following states :
Alaska, Guam, Montana, North Dakota, Puerto Rico, Rhode Island, South Dakota, Vermont, Washington, Wyoming, US Virgin Islands, Utah
This point will rule off quite a lot from joining because of the limitations and the limited customers at your disposal. Of course it's not literally a small amount but, it's still not really a very versatile product /service to be able to sell.
You'd think that being around for more than 25 years, they would have more states that offer the discounts but… Yeah I guess not.
Lack Of Transparency
I couldn't find an income disclosure statement for Ameriplan but I doubt that it'll be any different to the income disclosure statements from some of the other MLM's I've reviewed like Xyngular, Isagenix, Scentsy, Ariix, Nucerity etc.
Although there's no concrete proof suggesting this about Ameriplan, judging from what their income disclosure statement say, usually only around 5% of members make $1k a month whilst less than 1% of members make a sustainable full time income.
These numbers would suggest it'll be pretty hard to make it with Ameriplan but, if you're willing to take the plunge and really make it, it's possible that you could find yourself within the top 1% earners of Ameriplan.


---
THE GOOD THINGS
It's Been Around A While
The fact it's basically been around for 27 years in the MLM industry, it's definitely not your run of the mill company. Most companies tend to fail within 10 years so the fact Ameriplan is still around is testament to the business itself.
It certainly makes it a more credible opportunity over other MLM's.
Generally Liked 
Within Glass door and a few other authority sites that rank the experience that members had with company, it seems like people generally like the company as a whole.
This is a good thing and definitely adds to the credibility of Ameriplan
30 Day Money Back Guarantee
A money back guarantee is always a nice edition for any product so the fact Ameriplan have one is once again a nice gesture.
==>Click Here To Access My FREE Make Money Online Guide!<==
---
IS AMERIPLAN A PYRAMID SCHEME/SCAM?
Ameriplan is neither a pyramid scheme or a scam, it's a legitimate MLM company with it's share of positives and some minor and major issues.
The first issue most people will face is that you need to be good at sales or recruitment to succeed, the health care partners are limited, it's a little expensive to join, it's only available in a limited number of states and the lack of transparency means we can't tell how well their IBO's are doing although judging from other MLM's, it's probably not great.
There are a few good things about the company such as the useful discounts you can have depending on if you find a Ameriplan partner, most people who've been members actually like the company and the company's age also gives it quite a bit of credibility.
All this being said, although Ameriplan appears to be a solid MLM, I personally can't recommend it because of all the common problems and the fairly expensive start up costs. Of course if you're sold on the idea of joining, then go for it, you may be able to make it work out for you.
---
MY PERSONAL RECOMMENDATION
I personally will always recommend against using a MLM business model to make money, not because you can't make money through it (you totally can) but, the system has always seemed shady to myself and is kinda synonymous with the likes of a pyramid scheme or scams (MOBE and Digital altitude).
Instead I prefer working with something created through ones own means and is ultimately dependent on yourself and your work ethic alone.
This method I'm talking about is affiliate marketing. 
The reasons as to why I recommend it over MLM based structures are because
– there is no need to recruit constantly
– it is a legitimate method that has been working consistently and continues to grow as more businesses want individuals to promote products
– and because it is free to start up, no unnecessarily large start up funds needed.
The service I recommend is Wealthy Affiliate. It's free to sign up to and will get you set up and ready to start your affiliate marketing journey within minutes, as it did for me when I begun my journey.


If you have any questions that you would like to ask me regarding Ameriplan , feel free to do so in the comments section below and I will get back to you as soon as I can. If you have your own thoughts about Ameriplan and would like to talk about it, again feel free to do so in the comments.
Thanks
Amhil
---