Welcome to my Ecom Cash Crusher review!
It's likely that you have come across Ecom Cash Crusher through an email list, on social media or got it recommended by a friend or family member.
First and foremost I must commend you for actually doing a bit of extra research before committing to purchasing or using Ecom Cash Crusher. For all you could have know, Ecom Cash Crusher may very well be a scam and rob you of your money so this review could help you to figure out anything peculiar about it.
To be totally transparent with you I don't own Ecom Cash Crusher so I can assure you that I will not attempt to sell you this product unless of course it's worth investing in.
What I will aim to do is provide you with an unbiased 3rd party review of Ecom Cash Crusher that will hopefully help you to make the correct decision in the end.
---
PRODUCT NAME: Ecom Cash Crusher
OWNER/S: "David Anderson"
TYPE OF PRODUCT: Dropshipping course
PRICE: $37 + upsells
SUMMARY: Although the method that ECC is trying to promote is legitimate, considering all the false testimonials, the lack of a face behind the product, the Overhyped nature of the sales page and the expensive upsells that you'd probably be roped into buying if you didn't know any better, ECC is a scam in my opinion.
The training provided is likely going to be generic and lead you to wanting more, cue the upsells, so all in all I would definitely suggest you skip the course as a whole.
FINAL RATING: 1/5
RECOMMENDED: NO


---
WHAT IS ECOM CASH CRUSHER?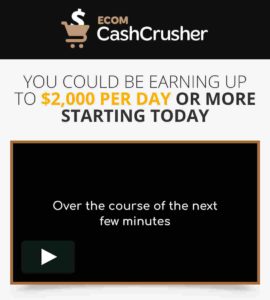 Ecom Cash Crusher looks like another product that's just too good to be true. The sales page alone pretty much is a red flag itself especially since I've reviewed so many scams that have had a similar layout.
The first thing you notice on the sales page is the bold claims that are made about how you can earn $2000 or more starting today…
Really are the vendors serious? Can David hype up the product anymore?
Come on $2k a day is a ludicrous claim especially for a newbie.
David does try to suggest to you that ECC isn't a scam or ponzi scheme and that the product is a legit "secret" method through which you can make lots of money and proceeds to basically show clearly fake testimonials that are reading a very generic script stating how they made $800 in 3 hours.
Afterwards he shows us how his "students" are making profits of $40k+ per month by using this secret method of his. If at this point you believe anything that's coming out of David's mouth, I'd personally be surprised because clearly everything coming out of his mouth false.
I've reviewed many products, some like ECC and some legitimate such as :
So I believe I have a pretty good grasp on what the difference between a good product and a scam is.
==>Click Here To Access My FREE Make Money Online Guide!<==
---
WHAT DOES ECOM CASH CRUSHER TEACH?
The training provided within ECC for the $37 upfront price tag is a dropshipping or ecommerce course. If you're curious about what ecommerce or dropshipping is, it's basically selling products through a store you've created but, without actually needing your own inventory of the product.
How it works is you create a store within shopify or through your own domain and advertise products that customers may be interested in, maybe like cat bracelets or t-shirts.
Only when someone decides to purchase the product you're advertising is when you order the product and send it to your customer.
How you make profit in this way is that you charge a higher price within your shopify store and keep the difference. It's a pretty popular method to make money, for now, and individuals have definitely made a lot of money doing it however, making $2k with only 20 minutes of set up is far from realistic in my opinion.
Check out the video below if you want to understand the concept a little better.
So this is basically the secret system David is trying to sell and yes dropshipping is definitely a way that could potentially make you good money however, ECC doesn't seem like the best of courses to start from. The overhyped nature of the product from the off set just doesn't sit right with me even though the method taught is legitimate.
Is it worth $37?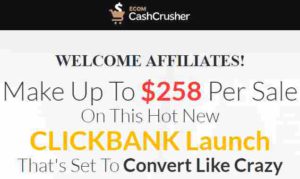 Probably not in my opinion besides, beyond just the front end package, David also has a few pretty expensive upsells on top.
Going off the affiliate earnings possible, the upsells actually total up to around $400+ and this isn't including the other fees you might have to pay for too, such as for a shopify account or an email manager like mail chimp etc.
---
WHO IS ECOM CASH CRUSHER FOR?
Although the sales pitch and all the other plethora of red flags (which I'll mention in a bit) are pretty prevalent when I personally look at what ECC offers, at the very least I can say that the method taught is legit and that the training will atleast give you a basic insight into how dropshipping works.
However, I still don't think it's worth your money to purchase, pretty much, a basic guide for 37 bucks. To get the most out of the product, you'll probably need to be willing to invest around another $400 for the upsells (which I wouldn't suggest you do).
So I don't think anyone should invest in ECC, mostly due to all the major red flags it displays

---
THE NOT SO GOOD THINGS
Overhyped Sales Page
The sales page overhypes the potential of the product way too much. Do you really think that a $37 product can legitimately teach you how to make $2k a day or $40k a month with little to no work?
Is it really possible to achieve all the money goals with only 20 minutes of set up, is that even realistic?
I'm sure you'll agree that the way the sales pitch is approached for ECC is a pretty big red flag that the product is trying to sell you on an idea that's completely out of reach.
Although I do think dropshipping can help you acheive $40k a month, if you're really good and know how to advertise well, I honestly highly doubt that David will be able to show you the way.
Fake Testimonials
This is a HUGE red flag. All the testimonials within the sales video are fake, they're pretty much all fake actors if you couldn't already tell by their awful acting skills.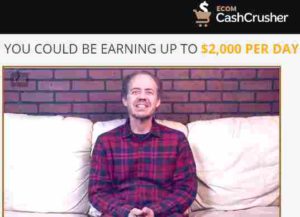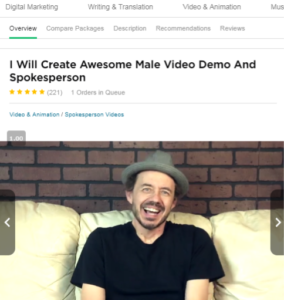 They're all actors from Fiverr. If you don't know what Fiverr is, it's basically a website where people will do freelance for you if you pay them some cash so, in this case, David paid these individuals money to "scream" about how awesome ECC is and how they managed to make a lot of money using the things it taught.
This fact alone should have probably sealed the deal on the legitimacy of ECC but, there's still a couple more things I should also address.
Who The Hell Is David Anderson!?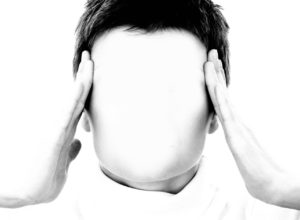 This is a red flag that should instantly jump out to you if you ever think about buying a product. If there isn't a face to go with the program, it's highly likely that the individual who's trying to sell you on the said product is real.
In the case with ECC, You never actually get to see who David is or even if he's a real person at all. The name David Anderson is really generic too so if you do try to do a bit of research on who this David person is, you'll probably come out empty handed.
So yeah, the lack of a face to go with ECC is definitely a big red flag, in fact it's a pretty common thing amongst products that are essentially scams.
Expensive Upsells On The Inside
Once you get into the members area, you will likely be upsold on around $400's worth of products, that probably won't even be that valuable.
Of course, there are people out there who will purchase these upsells because they think it's necessary to advance with the training but, in the end they usually realise that doing so was a huge waste of their money.
The upsells are only a thing so that the vendors can come out with the most amount of money in the end so if I were you, I'd definitely avoid the upsells, of course after reading up till now, I doubt you'd spend anything on ECC anyways.


---
THE GOOD THINGS
Dropshipping Is Legit
To me, the course as a whole does come off as shady and is something that you should avoid however, the concept of dropshipping is actually very real and there is potential to make good money thorough it.
If you're thinking about learning and implementing the startergies taught to actually succeed through dropshipping, ECC may not be the one for you but, there are many other courses that actually are pretty legitimate.
In fact, I'd personally suggest looking into amazon FBA  or affiliate marketing instead if you're serious about making some money online nevertheless, dropshipping is a viable option with the right training.
60 Day Money Back Guarantee
As ECC is within click Bank, the 60 day money back guarantee is definitely reliable. So if you purchase the product and don't like what it offers, at the very least you should be able to get your money back.
==>Click Here To Access My FREE Make Money Online Guide!<==
---
IS ECOM CASH CRUSHER A SCAM?
Although the method that ECC is trying to promote is legitimate, considering all the false testimonials, the lack of a face behind the product, the overhyped nature of the sales page and the expensive upsells that you'd probably be roped into buying if you didn't know any better, ECC is a scam in my opinion.
The training provided is likely going to be generic and lead you wanting more, cue the upsells, so all in all I would definitely suggest you skip the course as a whole.
If you still want to learn of a way that you can make real money online, just keeping reading on…
---
MY PERSONAL RECOMMENDATION
I'd suggest you check out my personal recommendation if you want to make good money online, though I'll warn you right now, it isn't something through which money will come very easy.
It is nonetheless a great business model for the online space in my opinion and is definitely worth looking into if you want to make a sustainable income online.
So what is this method that I'm talking about?
This method I'm talking about is affiliate marketing.
The reasons as to why I recommend it Is because :
– There's a lot of potential to make money through it
– it is a legitimate method that has been working consistently and continues to grow as more businesses want individuals to promote products
– it is a very scalable business
– and because it is free to start up, no unnecessarily large start up funds needed.
The service I recommend is Wealthy Affiliate. It's free to sign up to and will get you set up and ready to start your affiliate marketing journey within minutes, as it did for me when I begun my journey.


If you have any questions that you would like to ask me regarding ECC, feel free to do so in the comments section below and I will get back to you as soon as I can. If you have your own thoughts about ECC and would like to talk about it, again feel free to do so in the comments below!
Thanks
Amhil