It's likely that you have come across Earn Easy Commissions through an email list, on social media or got it recommended by a friend or family member.
This Earn Easy Commissions Review will aim to help you on deciding whether what you're being sold is actually worth your investment, whether it is a scam or a genuinely good and legit product…
First and foremost I must commend you for actually doing a bit of extra research before committing to purchasing or joining Earn Easy Commissions. For all you could have known, Earn Easy Commissions may very well be a scam and rob you of your money so this review could help you find anything peculiar about it.
To be totally transparent with you I haven't used Earn Easy Commissions so I can assure you that I will not attempt to sell you on it unless of course it's worth investing in.
What I will aim to do is provide you with an unbiased 3rd party review of Earn Easy Commissions that will hopefully help you to make the correct decision in the end.
---
PRODUCT NAME: Earn Easy Commissions (EEC)
OWNER/S: Chuck Nguyen
TYPE OF PRODUCT: Done-For-You Affiliate Marketing Program
PRICE: Free (upfront) + $750 (backend) + other upsells/hidden costs
SUMMARY: Earn Easy Commissions is not a scam or a pyramid scheme as far as I can tell but there are a few things that just don't make it worth joining and buying the products within. Firstly the model that's taught is going to teach you how to build a pretty  unsustainable business model because the program has a similar system to a pyramid scheme and there are also quite a few hidden upsells and so on.
Yeah it is true that the memebrship is free to join but, the fact of the matter is that the training provided doesn't really have much substance, so in order to make the most out of it, the $1k upsell is necessary. I don't think it's worth going that route so I'd only suggest checking out the free level and if you like what's offered just leave it at that a find something that actually teaches you how to build a sustainable business, like my #1 recommendation.
FINAL RATING: 1.5/5
RECOMMENDED: NO


---
WHAT IS EARN EASY COMMISSIONS?

This is the front end sales page that Chuck uses to promote the product
Earn Easy Commissions is essentially a Done For You affiliate program created bey Chuck Nguyen. He claims that the system will automate everything bar one thing and through it you should be able to generate easy, done for you autopilot commission and be able to hit a 6 figure income.
As a newbie there's no way that these words wouldn't get you a little excited right? The prospect of being able to make 6 figures without doing all the more gritty upfront work is super appealing after all.
However, I'm sure you've heard of the saying when something is too good to be true it probably is…
The problem here is that the one task that you have to do in order to make this system payout is actually being able to drive traffic to ECC and let me tell you right now, I'd say that traffic generation is definitely the hardest thing to get, especially if you don't already have some kind of established method in place.
==>Click Here To Access My FREE Make Money Online Guide!<==
---
IS EASY CASH COMMISSIONS REALLY COMPLETELY FREE?
The simple answer is that yes it is but, the real value of the EEC won't be found in the free areas. In order to make the most out of it you will eventually need to upgrade to one of the fairly expensive upsells.
Free Membership
There definitely is some potential in the free membership but, it's definitely not going to provide you with enough resources to achieve a full time sustainable income let alone the $100k that's supposedly possible.
This membership level will provide you with following benefits :
A fair few video training guides of which most mainly focus on upselling you on the paid membership options 
Earn $1.00 per qualified lead
Earn $100 per VIP Partner sale
Pro Membership
The Pro membership level is the level just above the free one and as far as I could find, it's really not much different to the free membership. The main difference within this package is just that you'll have to pay for the paid memberships in order to have access to GetResponse (Email Service Provider) and ClickMagick (Link tracking tool).
These two programs will cost $15 and $17 per month respectively, both of which are Chuck's affiliate links meaning he'll be making money off of you by having you sign up for the paid stuff.
The Pro members will get access to the following things :
The same basic training Free Members get
Earn $1.00 per qualified lead (Same)
Earn $100 per VIP Partner sale (Same)
Earn recurring commissions for every GetResponse & ClickMagick sale 
Vip Membership ($1000)
Now this is where most of the money you'll be aiming to make will be made. In fact this is also Chuck's big money maker too which is why he'll try to upsell you on it quite a lot within the initial videos.
Chuck is a very good sales man so whatever he pitches is likely to catch a few newbies out and actually think about spending $1k on this membership, which probably isn't worth what's on offer.
The VIP members get the following things :
More training on how to generate traffic. 
Earn $1.20 per qualified lead (20% more than other membership levels)
Earn $500 per VIP Partner sale
Earn recurring commissions for every GetResponse & ClickMagick sale (Same as PRO)
Traffic Commissions (you get paid everytime your refferals purchases traffic through your link)
Commissions from other tools, resources and software EEC recommends
Earn $200 from VIP Partner sales that your downlines make. 
As you can see the VIP membership offers a lot more than the other 2 levels and there's definitely potential to make some money through it if you know what you're doing.
However, there is one major flaw with the program…
It's not a sustainable online business opportunity, at least from what I can make out. How ECC wants you to make money is through selling ECC itself and although most of the other elements are "sorted out for you" and some traffic generation methods are taught to you, in the end of the day you're still just promoting ECC.
You're not building your own online empire, all you're trying to do is make more money for Chuck.
Yeah it's true that this it is how affiliate marketing works but. if you're able to build your own websites through which you can promote multiple other products as an affiliate, at least this way you don't have to worry about losing everything if for some reason ECC was to shut down.
Do You Want To Make A Full Time Income Just As Many Have Been Doing For Decades, If So Check Out My #1 Recommendation! 
---
WHAT IS THE TRAINING THAT EARN EASY COMMISSIONS PROVIDES?
As for the training provided within ECC, you'll be provided with a 5 step guide to making money. Keep in mind that these steps are free to access if you choose to do so meaning you check yourself if you want but, if you just want a brief explanation of what's inside, I'll break it down for you.
1. The 5 Step Guide
Step 1 Getting Started :
This step is pretty much going to show you the ropes as well as the amount of money that Chuck himself has made and received through PayPal. Of course this is just a way to market ECC however, because this area is free to access, I guess there's not really anything horribly wrong about him showing his earnings.
The actionable steps here :
Give him your PayPal email address so that you can receive commissions in the future
Join their Facebook Mastermind Group
Nothing too complicated
Step 2 Getting Your Refferal Link :
This step explains how you can use the system and make money through it
Basically what is explained is that once you've got your unique refferal link and shared it, when someone signs up through it, all the upsells and other stuff are automated on your behalf.
Step 3 Maximise Your Earnings :
This step is going to tell you the method you should use to maximise your profits with ECC.
Let me ask you a question, can you guess how you're going to accomplish this?
What Chuck suggests is that you upgrade to the VIP membership level…
Yeah maybe it is true that the VIP level can help you maximise your earning potential however, up till now in this 5 step guide you've literally been taught nothing.
You don't really learn how CPA or affiliate marketing works instead, Chuck is trying to upsell you a $1000 PRODUCT  before even teaching you how to make the most out of the free membership.
Okay yes, it is free and Chuck doesn't have an obligation to teach you of the best methods and what not but, he should at the very least try to help make some money before moving on to upselling.
To me it just seems more reasonable to add this at the end of the guide and not in the middle, that way he at least provides all the promised value before trying to sell you on his expensive program.
Step 4 ZERO To $10k Journey :
This is where Chuck really cracks down and finally start delivering some value for you in a  9 part video training
However…
The videos are great and they do have a fair bit of value in them but, the training really isn't anything technical, something that you could actually apply into a online business like creating a website or learning how to generate traffic and what not, instead you're just fed all these things about mindset.
Don't get me wrong, having the correct mindset is 100% essential towards succeeding in any field that you're in and it's definitely an area you need to conquer in order to reach the $10k mark.
Still, the fact that Chuck says he's going to teach you the step by step process yet doesn't and goes into this mindset stuff isn't what you're promised and definitely wasn't the reasons you signed up.
You'll probably find some cool golden nuggets on how to up your mindset nonetheless, you can't reach the 6 figure goal with just mindset alone, you also need actual technical training.
Step 5 Check Your Refferals :
Just a link that sends you to a page that tracks your refferals, nothing of real value in this step.
BONUS List Building System:
I don't know why Chuck markets this as a bonus because it's not a free addition to the package. It's actually another one of his products called "Chuck's 6 Figure System", which is marketed at $97.
This is basically a product that's meant to help build up your email list by providing you with
100 Email follow-ups
Ready-made landing page
Honestly I don't think it's really a necessary purchase considering you could find something with way more value for a lower price but, it is what it is.

2. The Tools Provided
ECC's free area will provide you with the 3 following tools :
Email Swipes
Banners Ads
Facebook Images
They're not the greatest of tools so if you do decide to use them, use them with caution.
3. The Support
ECC have 3 different ways through which you can contact Chuck or his team if you're in need of help.
The methods on offer are :
You can look at ECC's comprehensive FAQ page as it may have an answer to your questions
You can submit a support ticket to the support team
If your sponsor is Chuck, you'll have the benefit of emailing him directly for help
Do You Want To Make A Full Time Income On Your Laptop? Do You Want The Freedom To Work Whenever You Want Wherever You Want? If That's What You Want My #1 Recommendation Might Just Help You Get There! 
---
THE NOT SO GOOD THINGS 

The Free Membership Doesn't Really Have Much Value To Offer
The problem I have with the free membership is that it is advertised as being able to generate some good money through however, in reality that just isn't the case.
The 5 step guide is very thin in the actual quality of content provided, all you really get is the idea behind the basics of how to set up your accounts and some mindset stuff which, although good, isn't really what people are ultimately looking for.
In fact the upsells are quite heavily pushed in the training guide which might be a little annoying, especially when you're not really given any solid value within the guides to persuade you to potentially upgrade.
Chuck Really Pushes The Idea Of Becoming A VIP Memeber
Of course being a VIP member is where a lot of the benefits lie, you get training on how to get traffic and even a 50% commission of $500 everytime you manage to make a sale.
However, coming into a free membership and then immediately being up sold on a $1000 product isn't really that appealing after not being taught anything of true value, at least not to me.
Obviously Chuck is so adamant in having you buy the system because there's a lot of money in it for him however, I personally feel like he should've given some solid technical knowledge before trying to sell you on the VIP membership. At least that way you're not going to spend $1k on essentially blind knowledge.
There Are A Few Hidden Cost
When you realise that there's no real point to the free membership you'll probably have come to the conclusion that whatever Chuck said about making 6 figures just isn't true.
At this point you'll know that there were quite a few hidden costs underneath the blanket, the things that you actually need to purchase to more realistically make enough money through.
Considering how only through getting the VIP membership can you make $500 a sale, it's pretty clear to me that that's probably the only way to really make 6 figures.
There are other hidden costs that you may need to pay for as well.
It's Got A Pyramid Scheme Like System
ECC uses a two tier system which is something that actually replicates the shady tactics that an MLM called Digital Altitude used before it shut down.
A pyramid scheme is basically a company that doesn't sell any real physical products and basically relies on their recruits to make money.
In ECC's case, most of the products sold are really just someone else's, like email managers and a link tracking system. I'm not saying ECC is a pyramid scheme per say but, its system isn't too different from an actual pyramid scheme.
That's just some food for thought I guess…
Not Really A Self Sustaining Business Opportunity
All the methods taught within ECC aren't really things you'll be able to apply to create your own self sustaining business. All the tools within ECC are only things that make selling the ECC program easier.
But, if somehow the program were to shut down due to something shady they were doing, it'll be pretty hard to use the skills to replicate the kind of success you were getting previously with ECC.
Instead you'd be in a position where you wouldn't know where to begin and starting over would mean that you'll need to find something else that actually teaches a sustainable business plan.
Considering how much Chuck charges for the training, you'd think that they'd actually provide you with training that'll work for things beyond just for ECC… I guess that's just how it is and a reason as to why you should consider avoiding ECC.
No Refund Policy
This is pretty ridiculous in my point of view. If a product costs $1k, especially a digital one, in my opinion it should be mandatory to have some kind of money back guarantee in place even if you think your product is amazing.
The lack of such a policy with ECC is definitely not a good thing.


---
THE GOOD THINGS
It's Free To Join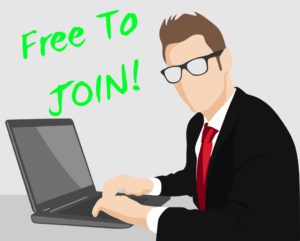 It's free to join so you don't really need to risk anything if you don't want to. It's definitely nice that Chuck does give you some free training even if they don't really have much substance to them.
The Payment Threshold Is Low
When you do make commissions, the threshold is only at a minimum of $10. This means that you don't need to have hundreds of dollars accumulated before you can withdraw.
It's definitely nice especially when you consider how some programs have a $50 or even $100 thresholds before you can actually get paid.
Chuck Is Actually A Real Person
I know this is a weird thing to say but, having reviewed multiple products, generally when the person trying to sell you a product doesn't show their face it usually means that the product is pretty much a scam, this was the case in one click payday, real profits online so the fact that Chuck is real is definitely a good thing… I guess…
==>Click Here To Access My FREE Make Money Online Guide!<==
---
IS EARN EASY COMMISSIONS A PYRAMID SCHEME/SCAM?
Although there are quite a few things wrong with Earn Easy Commissions, I still don't think it's a scam or a pyramid scheme as far as I can tell.
The good things about it are that it is free to join and that the threshold to actually receive any money you make only being $10 however, there are quite a lot, I think, wrong with it that probably should sway you from joining the product.
The biggest problems being that it has pyramid scheme like structure and the expensive hidden costs that you'll probably need to buy due to how little substance the free memebrship has.
The lack of sustainablity is also another issue which is why I'd recommend passing on ECC's paid stuff. Of course it's still free to join so you don't risk anything if you do decide to join.
---
MY PERSONAL RECOMMENDATION
If you want to check out the best affiliate markerting course/tool in the market, I'd strongly suggest you check out my #1 recommendation. It's an affiliate marketing course that costs $49 a month but provides you with upto date knowledge on affilate marketing, continually updating and expanding their library of knowledge.
The training is organised in a step by step program that'll help you tread easily and consistently on this business model. Moreover, you're also provided with a keyword research tool and hosting tools to actually assist you in your business, These tools aren't even upsells, they all fall within the $49 pricetag.
But to me the best part about the program for any newbie is that you don't need to pay that $49 to test it out, if you're curious about the product I'm talking about and want to check it out, the owners of the program will allow you to go through their first module for free, no credit card details required.
If you are interested….


If you have any questions that you would like to ask me regarding Earn Easy Commissions , feel free to do so in the comments section below and I will get back to you as soon as I can. If you have your own thoughts about Earn Easy Commissions and would like to talk about it, again feel free to do so in the comments.
Thanks
Amhil