It's likely that you have come across Fast Cash App through an email list, on social media or got it recommended by a friend or family member.
You've probably found your self on this Fast Cash App review because you have doubts about the product, on whether it's a scam or legit and honestly I think your skepticism and doubts are actually well founded.
First and foremost I must commend you for actually doing a bit of extra research before committing to purchasing or using Fast Cash App. For all you could have know, Fast Cash App may very well be a scam and rob you of your money so this review could help you to figure out anything peculiar about it.
To be totally transparent with you I don't own Fast Cash App so I can assure you that I will not attempt to sell you this product unless of course it's worth investing in.
What I will aim to do is provide you with an unbiased 3rd party review of Fast Cash App that will hopefully help you to make the correct decision in the end.
---
PRODUCT NAME: Fast Cash App
OWNER/S: Robert Fisher
TYPE OF PRODUCT: MMO product
PRICE: $37 + upsells
SUMMARY: Fast Cash App in my eyes is 100% a scam. The expensive upsells, the ridiculously overhyped claims and testimonials that aren't even verifiable along with the fact that it's hard to discern if Robert Fisher is even the vendors real name all give off this vibe that Fast Cash App is little too good to be true in my opinion.
These points alone should give you some idea on how unlikely it is that Fast Cash App will be able to help you generate sustainable income so, unless you want to get scammed I'd suggest you skip this product.
FINAL RATING: 0/5
RECOMMENDED: NO!!


---
WHAT IS FAST CASH APP?

The name should suggest that it's a fast way to make money or fast cash right? Well these claims are actually plastered all over their sales page where multiple ludicrous figures are tossed around.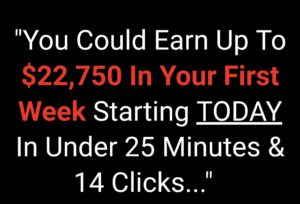 Do you really think that it's possible to make $22750 in your first week and even when you start today with "just 14 clicks". If for some reason you're drawn in by Roberts claim then that's not really a good sign.
Everything within the sales page is overhyped, he only talks about how you can make lots of money on autopilot or even just in the beginning where he states that the video is a private pitch even though it's actually accessible by everyone.
The further along the video you go, you begin to realise the techniques that he's using to evoke your emotions, the short pauses he's using to make you believe that it's possible to make around $100k a month using this Fast Cash App.
You're not even really told what this app does and how you'll be able to benefit from it, all you're told is how lucky you are to have found this goldmine and if you sign up, money will start lining your pockets instantaneously with little to no hard work.
I've reviewed many products in this site such as :
So I've got a pretty clear idea on what makes a good product and what constitutes a get rich scheme, that's why I think that what Fast Cash App is claiming to offer really seems like a pretty clear get rich scheme to me however, I guess it's still worth seeing what's offered if you do pay the $37 asking price.
==>Click Here To Access My FREE Make Money Online Guide!<==
---
WHAT DOES FAST CASH APP HAVE IN THE MEMBERSHIP AREA?
When you take into account all the over hyped and stretched out claims that Robert is making, it should be pretty obvious that nothing that's being claimed is going to be possible whatsoever through fast cash app.
It's quite likely that the product will just be like any other overhyped garbage that provides you with lacklustre training on how to make money, the training itself only being a way through which you promote Roberts products for him, I mean why else would the commission rate for affiliates be so high at 75% per sale. 
If Robert truly believed in his product, in his app, I'm sure the commission wouldn't be anywhere this high, 50% is probably a more acceptable and trustworthy commission as opposed to the 75% on offer for Fast Cash App. To me this comes off as a red flag.
On top of that once you make it into the members area, you'll realise that the real cost of the product is a lot more than $37, this is because Robert is also selling a bunch of other useless upsells too.
These upsells include :
Fast Cash 2.0 – $197
Fast Cash Pro – $177
Fast Cash Social – $97
That's probably the main way that Fast Cash App makes money, customers who fall for this get rich scheme after all probably think that the real valuable information that Robert provides is within the upsell and of course, the temptation of making $22k+ a week is very appealing so there will be some people who buy into 1 if not all of the upsells.
I know to you this may sound stupid but, there's no denying that people are getting scammed all the time, especially from products that promsie quick and easy money.
---
WHO IS FAST CASH APP FOR?
To put it briefly I'd say that Fast Cash App isn't something that anyone should use or waste their money on, to me, it's pretty clear that the whole concept behind the product is a scam and even the owner of Fast Cash App is also quite a fishy character as well.
You don't know who he is because there's no face behind the product and the fact it's supposed to be a kind of push of a button get rich system, is a pretty big red flag if I've ever seen one. So yeah if for some reason you believe that Fast Cash App is a legit way to make money, let me tell you now that it absolutely isn't.
Fast Cash App is something that everyone should avoid!

---
THE NOT SO GOOD THINGS
Overhyped Sales Pitch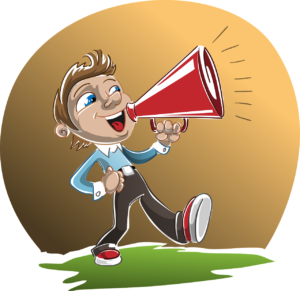 The sales pitch is clearly overhyped with all this talk of being able to make over $20k through the app and how it can be done at the push of a button.
These are all tell tale signs that the product isn't all that great and usually is a sign that the quality of the product is absolutely abysmal or at the very least just isn't capable of making you the amount of money stated.
Some individuals tend to have the misconception that it's easy to make a lot of money online but, the reality is that it isn't easy. Yes it definitely takes a lot less work overall to see results online than through a traditional brick and mortar business (for now at least) but, it's definitely not easy to make $20k+ a week so easily.
The high figures are attainable but, they're only attainable through hard work and through methods that actually have been proven to work. One push of a button kind of products just aren't realistic way to make money nowadays, especially if you don't have an audience.
So yeah the sales pitch is overhyped beyond belief and in my eyes is a pretty major red flag on Fast Cash App's part.
No Face Behind The Product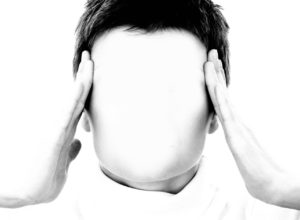 Although we do have a name for who the person behind the program is, Robert Fisher, we don't exactly have a face to go with it.
The name Robert Fisher is already a very common and cliché name so trying to find the exact man behind the product is going to be difficult so, that's why to me, the lack of a face behind the name is also a pretty big red flag.
For all I know the voice behind the sales video is probably a paid voice actor. The lack of a face is a pretty big red flag and is quite a common thing to occur within products that have a high chance of being a scam.
Pretty Much Just A Cash Grab As Can Be Seen By The Upsells
The whole purpose of Fast Cash App is just so that Robert can sell you on the upsells that will supposedly make your potential to earn money more likely. To me, Fast Cash App is basically a cash grab and nothing more than that, the product likely has little to no substance as well.
The Success Stories Aren't Verifiable
At one point in the video Robert claims that someone has managed to make $7k+ using the system Fast Cash App has in store yet there's once again no face to match the claim.
Then again, I doubt that if there actually was a face to go with it, it'd actually turn out to be real nevertheless, the lack of one is definitely suspicious and a major red flag regarding the authenticity of Fast Cash App and it's claims of making you lots of money.


---
THE GOOD THINGS
Honestly there's nothing at all that I can wholeheartedly say is good about Fast Cash App so, that of course makes it a clear statement that Fast Cash App clearly isn't a very good product.
The one good thing  about the product is that if you do for some reason buy it, as it's a click bank product you should be able to get a refund.
Otherwise, there's definitely no real value to it.
==>Click Here To Access My FREE Make Money Online Guide!<==
---
IS FAST CASH APP A SCAM?
Some people may think otherwise but to me, Fast Cash App is a scam and therefore should be avoided at all costs. There are a lot of factors insinuating this.
The expensive upsells, the ridiculously overhyped claims and testimonials that aren't even verifiable along with the fact that it's hard to discern if Robert Fisher is even the vendors real name, all give off this vibe that Fast Cash App is little too good to be true in my opinion.
I definitely cannot see it as being a decent product at all so it is something you should 100% avoid.
---
MY PERSONAL RECOMMENDATION
I'd suggest you check out my personal recommendation if you want to make good money online, though I'll warn you right now, it isn't something through which money will come very easy.
It is nonetheless a great business model for the online space in my opinion and is definitely worth looking into if you want to make a sustainable income online.
So what is this method that I'm talking about?
This method I'm talking about is affiliate marketing. 
The reasons as to why I recommend it is because :
– There's a lot of potential to make money through it
– it is a legitimate method that has been working consistently and continues to grow as more businesses want individuals to promote products
– it is a very scalable business
– and because it is free to start up, no unnecessarily large start up funds needed.
The service I recommend is Wealthy Affiliate. It's free to sign up to and will get you set up and ready to start your affiliate marketing journey within minutes, as it did for me when I begun my journey.


If you have any questions that you would like to ask me regarding Fast Cash App, feel free to do so in the comments section below and I will get back to you as soon as I can. If you have your own thoughts about Fast Cash App and would like to talk about it, again feel free to do so in the comments below!
Thanks
Amhil