It's likely that you have come across Easy Cash Code through an email list, on social media or got it recommended by a friend or family member.
Welcome to my Easy Cash Code System Review!
As is stated within Easy Cash Code's sales page it'll be possible for you to make $500 on autopilot using their system.
It'd be awesome if you could but, we're all intelligent people so obviously there's more to this than the front page and that's exactly why you're here, to uncover Easy Cash Code's Truth!
For the simple fact that you're hear, I must commend you for actually doing a bit of extra research. For all you could have know, this entire system could be a full on scam so taking your time to make sure that you're not leaping into a business opportunity that's a scam is a good call on your part.
Now, to be completely transparent with you, I don't actually own Easy Cash Code so unless it's a genuinely decent product, I can assure you that I will not attempt to sell it to you.
What I will aim to do is provide you with an unbiased 3rd party look at Eady Cash Code that will hopefully help you come to your own conclusion in the end.
---
PRODUCT NAME: Easy Cash Code
OWNER/S: "Antonio"
TYPE OF PRODUCT: "Autopilot Money Making System"
PRICE: $18 + upsells
SUMMARY: Easy Cash Code is a decent product but a few things within it still bug me a little. Firstly there's no refund policy so if you don't find any value with Easy Cash Code, you're stuck with it. They have multi upsells you're not aware, it's something I would consider newbie friendly but, ftim what I have learnt about it, the fairly basic marketing guide in the front end priduct isn't too bad. Maybe it's worth checking out if you're curious but in my opinion, you're better off learning from somewhere else.
FINAL RATING: 1.8/5
RECOMMENDED: NO
---
WHAT IS EASY CASH CODE?
Easy Cash Code is a system designed by "Antonio" teaching you how to make upwards of $500 dollars daily. The way he hopes to teach you how to do this is very fishy and not the most genuine of methods.
The sales page alone gives off a not very genuine vibe with all these "income proofs" and testimonials.
Through the sales video all the info you get is about how you can make good money through this system but, you don't get any real information on how you're going to do that.
All I saw within the video promotion is that they'll teach you how to make money flipping domains but besides that, everything else were sales testimonials, mainly just pure fluff… no real information.
However, after digging a little deeper into the product, I found that it does offer some "decent" information if you do buy it, unlike another product I've reviewed one click payday, which has a very similar landing page and video promotion yet is a full on scam.
Anyways, if you're here you're probably wondering what you'll get if you purchase Easy Cash Code so let's get into that…
==>Click Here To Access My FREE Make Money Online Guide!<==
---
WHAT DO YOU GET INSIDE EASY CASH CODES MEMBER'S AREA?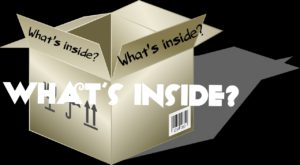 So it turns out that within the $18 dollar front end of Easy Cash Code is a training guide that teaches you how to generate money through e-commerce and internet marketing with the front end course providing you with the following resources:
1.Front End Package $18: 
– Easy Cash Code Funnel and ready to use capture pages
– Easy Cash Code's video sales page
– Referral Management Dashboard
– Easy Cash Code's systems basic resell rights (I'll get back to how this works a little later)
– Acces to the system's personalised hangout page
– Quick start training
– Access to a mastermind Facebook group
– And some pre written emails to help you out with email marketing section of the program
This is literally everything you get within the $18 dollar but, suprise suprise, there's more in the form of upsells. You arent really made aware of the upsells when buy it but, it's definitely thrown right in your face, making you completely aware of the fact when you finally get to the members area.
There are 2 upsells within Easy Cash Code.
2. Bulk SMS Tool – UOP SMS $114
The Basic premise behind this tool is to help you send large SMS messages to customers that you're trying to sell to.
The actual price of the tool itself is $67 whilst the resell rights and in turn access to the 100% commission will set you back another $47 thus totalling $114.
So I guess this tool is essentially Easy Cash Codes autoresponder but for SMS messages. This does seem like it could be of some use but, I don't see how a beginner would benefit from this and make "$500 daily".
For all I know it could be legitimate and could very well make a decent amount of money but considering how the front end is more focused on email marketing, it would make sense to have a tool more focused on emails don't you think? Well that's  my opinion.
3. UOP IM Phenom – All In One Tool Suite $97
Inside upsell number 2 you will be given access to a fair few tools, the tools include the following:
– A "cutting edge" marketing system
– Built in autoresponder
– Capture page builder
– Customer pop ups
– The sales page
– The ability to create you own share codes for your team
– Evergreen Webinars and so on…
If you purchase the tool suite you also get access to the resell rights to the product. In comparison to upsell number 1, I do see a little bit more valued provided within this upsell especially if you're considering it's better for beginners.
With just a scan through what this tool suite offers, I feel like it'll be alot more beneficial to consumers out there than the first upsell.
Do You Want To Learn A Method Through Which Have Been Able To Make A Full Time Income, If So Check Out My #1 Recommendation
---
HOW DO YOU MAKE MONEY THROUGH EASY CASH CODE?
So Eady Cash Code claims that you can make $500 daily using the methods found within the course as well as be eligible for a 100% commission rate if you mange to sell any of the tools and services found within Easy Cash Code.
This is true but, there is a little bit of money that Easy Cash Code will take, they've got to be able to make money themselves afterall right.
Their commission structure is a little similar to another product I've reviewed called 25 dollar 1up where the company will take all the profits you make from your second referral.
So basically any money you make up to the 3rd upsell on your second referrals sale will go entirely to Easy Cash Code. This system is know as the Reverse 1-up system.
But besides that one referral, you should be able to make 100% of the commissions as long as you have the rights to resell the products.
As far as I can tell, the business model behind Easy Cash Code is that it is a funded proposal model. This is pretty much what Easy Cash Code does, get people in through a cheap basic package and then attempt to make the bulk of the money through the upsells.
I've got to say that I'm not really a fan of these hidden upsells, afterall I had to do a bit of digging to find out what they were myself. I'd appreciate it more if a company was more transparent about what they were selling but I guess this seems to be working for most so why fix something that isn't broken right.

---
THE NOT SO GOOD THINGS
Despite what Easy Cash Code has to offer, I do feel that the product isn't something you should be getting into, this is because…
A Few If Not All Of The Testimonials Are Fake! 
The sales pitch probably makes it very obvious but after doing a little digging, it's easy to find that a quite a few of the testimonials were offered by paid actors.
Now if Antonio truly believed in this product, do you think he'd use such disingenuous tactics to sell Easy Cash Code?
I really don't think so, so the fact he has done so with this particular product probably says a lot about his belief in Easy Cash Code.
No Refunds
In some cases, if you're offering a one on one interaction with your clients and they've taken up your time for your knowledge, it would make sense as to why you wouldn't be offering a refund (although you still should… Probably…) but, in Easy Cash Codes case I don't know why they haven't done it.
It clearly isn't the best product of its kind out there and the marketing tactics alone are a little sway…. If given the opportunity, I think one should really always give the customer a choice for a refund.
Probably not the biggest deal but, if you genuinely did not enjoy or benefit from the information within Easy Cash Code, at the very least you'll lose 18 bucks you'd rather have kept.
Upsells That You Aren't Aware Of… 
As already mentioned earlier within this review, Easy Cash Code is using a funded proposal method through which they basically have a front end deal and inside the members, aim to sell their expensive upsells i.e. The real money makers for them.
So what this basically translates to is HIDDEN UPSELLS!
Again I wouldn't say it is the biggest of problems but, if you claim to be a legit business, why hide what youre trying to sell? Why not just be more upfront about the whole deal you know.
The reality is that if you really want to maximise the money you make you'll need purchase them which could set you back over $200.
If you do decide to go all in you'd need to ask yourself if the values really there, I personally don't think its worth spending all that money just so you can possibly make some commission but, don't necessarily get actual value from the product yourself.
Is The $500 Claim Really That Likely? 
Let's be honest, it's not likely at all. I'm not saying that it's not possible to make money through the strategies taught within the course but the $500 daily thing is as likely to happen as world war 3 this year. Yeah… quite unlikely.
To be fair to Easy Cash Code they do state within their sales video that the results aren't typical but why advertise something that clearly targets people with shiny object syndrome or a get rich quick mentality.
There are making money online courses out there that remain genuine and realistic with what you can achieve using their business model without using these cheap methods (i.e my #1 Recommendation), so if they can do it why can't Easy Cash Code?
Maybe they have something to hide or maybe the products they sell aren't all that great.


---
THE GOOD THINGS
Training Appears To Be Somewhat Decent
Although I don't think the training provided is "cutting edge" I do see how it has some decent information within it, it has a fairly basic guide on how to make money using an email marketing structure.
I wouldn't necessarily recommend doing email marketing as a beginner but it's definetly a legitimate method you can use to generate some income online if done properly ; and it appears the training within Easy Cash Code is giving it's customers some decent info.
==>Click Here To Access My FREE Make Money Online Guide!<==
---
IS EASY CASH CODE A SCAM?
So the burning question still remains, is Easy Cash Code a scam? In my opinion I don't believe that it is. I do think that there's some potential in what it teaches within it course, the 100% commission for every time you sell the products within Easy Cash Code bar the second referral is pretty nice too but, I can't see this method being a super sustainable source of income.
The way that the product has been marketed seems disingenuous which probably speaks a "little" about how much Antonio truly believes in his product.
I'm not saying that you can't make money using what's taught in the course but I feel that there are significantly better options out there you could use instead.
---
MY PERSONAL RECOMMENDATION
I'd suggest you check out my personal recommendation if you still want to make money online, though I'll warn you right now, it isn't something through which money will come very easy.
It is nonetheless  a great business model for the online space in my opinion
So what is this method that I'm talking about?
This method I'm talking about is affiliate marketing.
The reasons as to why I recommend it over Easy Cash Code is because
– expectations toward success are a lot more grounded
– it is a legitimate method that has been working consistently and continues to grow as more businesses want individuals to promote products
– it is a very scalable business
– and because it is free to start up, no unnecessarily large start up funds needed.
The service I recommend is Wealthy Affiliate. It's free to sign up to and will get you set up and ready to start your affiliate marketing journey within minutes, as it did for me when I begun my journey.


If you have any questions that you would like to ask me regarding Easy Cash Code , feel free to do so in the comments section below and I will get back to you as soon as I can. If you have your own thoughts about Easy Cash Code and would like to talk about it, again feel free to do so in the comments below!
Thanks
Amhil