Welcome to my Quick Home Websites review!
It's likely that you have come across Quick Home Websites through an email list, on social media or got it recommended by a friend or family member.
First and foremost I must commend you for actually doing a bit of extra research before committing to purchasing or joining Quick Home Websites. For all you could have known, Quick Home Websites may very well be a scam and rob you of your money so this review could help you find anything peculiar about it.
To be totally transparent with you I haven't used Quick Home Websites so I can assure you that I will not attempt to sell you on it unless of course it's worth investing in.
What I will aim to do is provide you with an unbiased 3rd party review of Quick Home Websites that will hopefully help you to make the correct decision in the end.
---
PRODUCT NAME: Quick Home Websites (QHW)
OWNER/S: "Jake"
TYPE OF PRODUCT: done for you system
PRICE: $37 + upsells
SUMMARY: Quick Home Websites is 100% a scam as it's almost identical to a couple other products I've reviewed on this website and has a multitude of common red flags like other scams I've reviewed.
The overhyped and unrealistic claims, the false scarcity, the fake earning statements and testimonials and the fact that we don't even know if Jake is a real person makes it clear to me that QHW is a scam which is why I personally do not recommend you buy into it and of course avoid at all costs.
FINAL RATING: 0/5
RECOMMENDED: NO!!


---
WHAT IS QUICK HOME WEBSITES?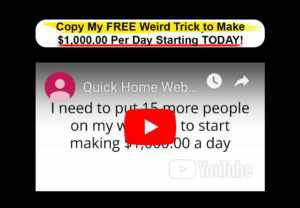 The moment that I landed on Quick Home Websites landing page, it instantly reminded me me of a couple scams that I've reviewed on this website so of ourse, my first impressions weren't really positive.
The manner in which the video pitch delivered is very similar to quite a lot of scams I've seen, the spokesperson, Jake, starts off by saying that by pushing a button he will have created a money making website for you, a website that's generating $1k every day and that the reason why you're here now is because you've got a special invite.
All of this is clearly bull crap and none of what he's saying within the sales pitch, not the testimonials and definetly not your ability to make $1k a day with one of the done for you websites QHW offers.
You're constantly told that it's really easy to make money with Jake' system and that it's quite realistic to make 4 figures a day using his system. At this point of the video I'm certain that QHW is a get rich quick scheme that definitely will not deliver whatsoever, on the promises that are made within the video.
I've reviewed a lot of products on this website such as :
Which is why I believe I've got a pretty good idea on what makes a good or a bad product.
==>Click Here To Get Access To My FREE Make Money Online Guide!<==
---
HOW DOES QUICK HOME WORK?
The truth is that QHW is only designed to work in a way that only the creator benefits from the money you pay them as opposed to you getting the ability to make good money by paying them.
This is because the website and whatever promises it makes of providing you with a done for you website that can  generate you $1k a day, is way to unrealistic and more else less, unachievable.
Although we do know that whatever Jake is offering is a done for you system, within the sales pitch he doesn't even give you a glimpse into what you'll actually be welcomed to if you decide to buy his system. This is a common red flag that's displayed by products like this.
The truth is that making that kind of money or $13k in 2 weeks as one person in the video is supposedly making, is completely unrealistic and the majority of people will not see such results in their life time, unless they've got a lot of money to spend on ads and have the right marketing strategies.
If you don't have a lot of money or the skillset to do this, if you're a beginner in Internet marketing, forget about making a full time income within a few weeks, it's probably more reasonable, depending on what route you're taking, to make a full time  within 6 months to 2 years. Even within that period there's still a chance it may take longer.
I'm sure you can agree with me that since the Internet became a thing and since it became possible to make a full time income online, most individuals began thinking that making money online is super easy and quick, much like how technology now can send a receive messages within seconds.
Well of course this is far from being realistic.
The truth is that online businesses are very similar to offline or brick and mortar businesses, they take time to develop an ultimately yeild results m
Although I can agree that it's a lot cheaper to start an online business and it's also probably quicker to become successful online too (if you know what your doing and have the right training) but, it's not realistic to think that a get rich scheme like QHW will help you get there.
If for some reason you did decide to buy QHW, at best you'd just get some outdated training videos or pdf files so it'll still not be worth it even if you decided to not heed my warning.
Upsells
There's no way a product like QHW won't have upsells. It's most likely to be that case that if you buy into Jake's sales pitch, on the other side of the membership you'll be bombarded with a bunch of upsells that will cost a helluva lot more than just $37.
so do keep in mind that the full cost of QHW is a lot more than just the modest $37 or $27 when QHW tries to downsell you when you try to exit the page.


---
WHO IS QUICK HOME WEBSITES FOR?
QHW is something that I personally belive in not something that anyone should buy into, there are a lot of red flags that are present, which I'll go over in a little, that make it blatantly obvious that QHW is not going to solve any of your money problems.
So unless you don't mind flushing your money down the toilet, QHW isn't for you or anyone for that matter.
Are You Tired Of Working For A Boss? If So Why Not Take Your Job Into Your Hands And Work For No One But Yourself… If You Want To Do This Check Out My #1 Recommendation 
---
THE NOT SO GOOD THINGS
Overhyped And Unrealistic Claims
There are a bunch of unrealistic and overhyped claims within the sales video such as the fact that Jake says he's made you a website that's earning you money right now or how other "testimonials" are showing they've made thousands through QHW.
Moreover, the $1k a day situation is always highly unrealistic and is unlikely to be possible with the system that Jake is offering.
There are also other overhyped elements to it such as Jake claiming he's made $10 million in 4 years and how you've made $175, near the end of the video, already.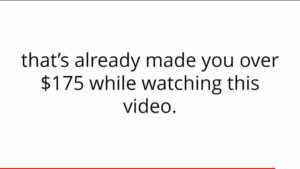 This is a pretty common red flag amongst clear scams so QHW showing it isn't all that surprising.
False Scarcity
Jake throughout the video claims that there are a only few spots available and how you were one of these special invites, making it seem as if QHW is some kind of unique and once in a life time opportunity.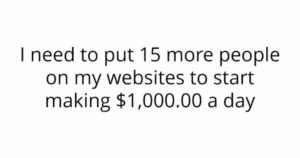 Of course this isn't true and is just a marketing tactic that's being used to make the more naive individuals buy into to the hype and in turn spend their money.
This is another red flag that many shady products seem to do so it's not all that surprising that QHW's utilising it too
Fake Earning Statements And Testimonials
The testimonials and the earning statements are also fake because the members that actually claim to be earning how ever much they are aren't even, with them being either stock images from stock image sites or possible actors from fiver.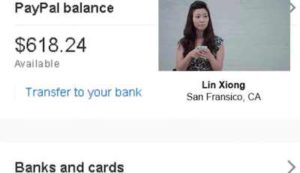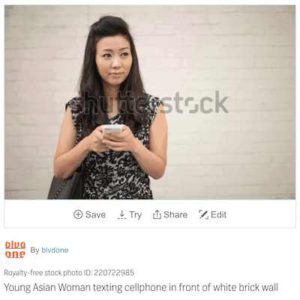 So, in short what ever ludicrous claims that Jake is making are honestly all just lies, there's no way his system will make any kind of money let alone millions as he has supposedly.
Rehash Of Other Systems
I've reviewed other products similar and borderline identical to QHW such as profit with our sites, Instant Profit Sites which are a couple that I've seen and reviewed, there's probably way more than just this small amount of sites because this scam system has been around for quite some time.
So obviously this is a red flag and a big reason as to why you should not buy into the Hype thta your being feed.
Who Is Jake??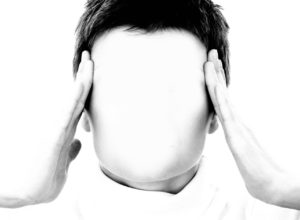 The fact we both don't get an image to make out who Jake is or even his last name is a pretty big red flag in my opinion.
The reason why I say this is because if you were to buy it and subsequently discover that the product on the other side isn't what you were told, Jake won't suffer any real backlash because no one actually knows who he is.
I don't know about you but to me, when a vendor doesn't show their real face within the sales page, it makes it really hard to trust them and believe whatever they're saying for being anything more than just a way for them to scam you of your money.

---
THE GOOD THINGS
There's honestly nothing good that I can say about QHW, I guess you could argue that the 60 day money back guarantee is a positive but, with products like QHW, it's probably going to be very hard to get your $37 back if you did buy into the hype.
==>Click Here To Get Access To My FREE Make Money Online Guide!<==
---
IS QUICK HOME WEBSITES A SCAM?
Quick Home Websites is 100% a scam as it's almost identical to couple other products I've reviewed on this website and has a multitude of common red flags similar to other scams I've reviewed too.
The overhyped and unrealistic claims, the false scarcity, the fake earning statements and testimonials and the fact that we don't even know if Jake is a real person makes it clear to me that QHW is a scam that I personally do not recommend you buy into it and of course avoid at all costs.
---
MY PERSONAL RECOMMENDATION
I'd suggest you check out my personal recommendation if you still want to make money online, though I'll warn you right now, it isn't something through which money will come easy.
It is nonetheless a great business model for the online space in my opinion
So what is this method that I'm talking about?
This method I'm talking about is affiliate marketing. 
The reasons as to why I recommend it is because:
– expectations toward success are a lot more grounded
– it is a legitimate method that has been working consistently and continues to grow as more businesses want individuals to promote products
– it is a very scalable business
– and because it is free to start up, no unnecessarily large start up funds needed.
The service I recommend is Wealthy Affiliate. It's free to sign up to and will get you set up and ready to start your affiliate marketing journey within minutes, as it did for me when I begun my journey.


If you have any questions that you would like to ask me regarding QHW, feel free to do so in the comments section below and I will get back to you as soon as I can. If you have your own thoughts about QHW and would like to talk about it, again feel free to do so in the comments below!
Thanks
Amhil