It's likely that you have come across Purium through an email list, on social media or got it recommended by a friend or family member.
Is Purium a scam? Of course the reason why you're here is to find out if it is and that's what I'll aim to answer for you within this Purium review.
First and foremost I must commend you for actually doing a bit of extra research before committing to purchasing or joining Purium. For all you could have known, Purium may very well be a scam and rob you of your money so this review could help you find anything peculiar about it.
To be totally transparent with you I haven't used Purium so I can assure you that I will not attempt to sell you on it unless of course it's worth investing in.
What I will aim to do is provide you with an unbiased 3rd party review of Purium that will hopefully help you to make the correct decision in the end.
---
PRODUCT NAME: Purium
OWNER/S: David Sandoval & Amy Venner
TYPE OF PRODUCT: Health and wellness MLM
PRICE: Minimum $199 to start + Monthly recurring autoship cost
SUMMARY: The good news is that Purium is neither a pyramid scheme or a scam, it's actually a legitimate MLM company with a few positives regarding it and a fair few negative elements to it too.
In terms of the positives, the fact people like the products on offer, the 60 day money back guarantee and the longevity of Purium do add to Its credibility however, the negatives regarding Purium probably will dissuade you from joining.
The somewhat expensive start up costs, the potential for stockpiling because of the necessity to purchase products to remain eligible for the compensation plan, the expensive products with the potential of some irritating side effects and worst of all, the fact that the success rate is really low at less than 1%, doesn't make Purium seem like a very appealing opportunity in my opinion.
FINAL RATING: 2/5
RECOMMENDED: NO


---
WHAT IS PURIUM?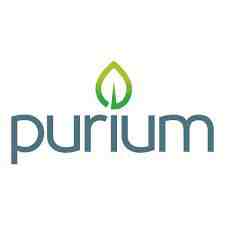 Purium is a health and wellness MLM founded by David Sandoval & Amy Venner in 1993. As is the case with most companies out there, Purium also has a core mission that it'd like to accomplish, which in this case is that they "want to help you eat better, age more gracefully and live longer"
There's nothing really wrong with this mission, it's quite generic but, then again the most grandiose of mission seem to look very simple in nature anyways.
The main way that Purium plan to actually do this is by combating processed food. Amy and David aim to get people out of this constant cycle of junk through Purium's flagship product the 10 Day Transformation Program.
On this website I've reviewed quite a lot of MLM's such as :
So I've got a little bit of knowledge regarding MLM's which is why I think it's worth reading what I have to say.
==>Click Here To Access My FREE Make Money Online Guide!<==
---
PURIUM'S PRODUCT LINE
Purium's line of products consist of hundreds of health and wellness products so it's far from being a small distributor.
Some of the product categories that Purium sell include :
Weight Loss : This category includes shakes, supplements, and meal replacements to aid with weight loss. 
Cleansing : These supplements are designed to aid the body in getting rid of wastes and toxins
Performance – Shakes and supplements made for athletes in order to enhance their performance
Family – A line primarily composed of meals and products designed for children's health
Rejuvenate – This line of products is designed to help repair and rejuvenate different body parts, such as the heart, joints, hair, skin, injury, etc.
Of course the product line as a whole is very large so I'm not going to list everything so, if you do want to check them out for yourself click here.
As for the flagship product the 10 Day Transformation Program, I think it's worth going over that.
Purium claim that their 10 Day Transformation Program is "the fastest, healthiest and simplest weight loss program on the planet. Supposedly you can see results from Day 1, lose 5 to 20 pounds of fat in just 10 days time and that you can even build muscles without exercising.
These claims to me come off as too good to be true especially the claim where you can build muscle without exercising. Anyways you're probably curious on how exactly the system works right, well :
The first thing you'll need to do is to take the Purium Power Shake which is meant to contain a lot of nutrients
2 hours later, you'll take the patented 100% vegan amino protein tablets. Supposedly it is these tablets that can help you build muscles without exercising.
When you don't consume an excess amount of calories from processed foods, your body is forced to burn fat and according to Purium, this can help you release a large amount of chemicals & toxins stored in your fat. This is what they call the "Full body detox".
To get rid of the toxins completely, they've prepared a range of nutritional products within the package to figuratively flush the toxins out of your body.
This plan doesn't seem to be very convincing to me especially because it's only a day 10 program, then again the results are ultimately going to be dependent on each and every person who tries them. One thing that I can say as being a negative for this program is that it costs $250 so it's not really what anyone can call affordable.
Do You Want To Make A Full Time Income Online Just As Many Have Been Doing For Decades, If So Check Out My #1 Recommendation
---
ARE PURIUM'S PRODUCTS ACTUALLY ANY GOOD?
I've personally not tried any of Purium's products so I can't speak from experience regarding if they're good or bad but, I did do a bit of research to see what actual consumers thought and this is what I found.
On the website mlmcompanies it seems like people did genuinely get good results after using the 10 day transformation program, actually losing 10 pounds or so whilst in the middle of completing the process.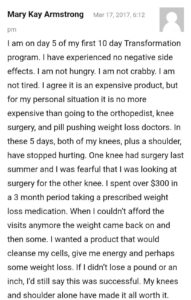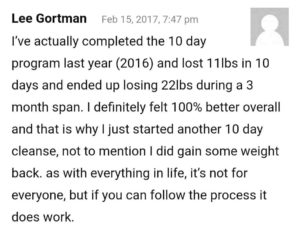 Of course for every person the program works there are also individuals who experience no benefits from the system. That's probably because of how everyone's body will react differently so of course results aren't always going to be guaranteed.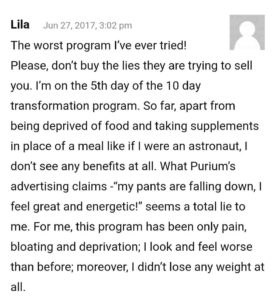 There are also concerns of side effects such as nausea, bloating, high blood pressure, headaches, tiredness, allergic reactions etc. So, there is the possibility that the products could affect you in this way.
Nevertheless, all in all the products offered by Purium seem to be liked quite a lot by the consumers and it does seem that  individuals are making good progress in terms of cleansing their body and losing weight.
As for if they're gaining muscle, I couldn't find anyone saying they did but, I honestly doubt that the tablets would be able to help you gain muscle mass anyways


---
HOW DO YOU MAKE MONEY THROUGH PURIUM?
As is the case with pretty much all MLM businesses there are 2 ways to make money with them, Purium being no exception.
1. The first method is by directly selling the product to other individuals and in return make a commission for the sales
2. You make money through your recruits and downline, by getting residual income by following and meeting certain criteria as well as make money through bonuses and incentives due to meeting company set goals.
---
HOW TO GET STARTED
As is the case with MLM business opportunities, you will need to pay a few mandatory fees in order to become an official distributor, Purium's obviously no different here.
There are 2 different enrolment packs you can opt for. The two you can choose from includes the :
Basic Pack ($49)
This is basically the starter kit for distributors and through it you will get access to all the basic electronic stuff which of course doesn't include any products.
After purchasing the kit, you will also need to purchase a further 50 units of products every month in order to remain eligible for the compensation plan. 50 units equates to rough $65/month.
Launch Pack ($199 – $500)
In this pack you'll get access to the following resources at the very minimum :
Purium Brand Partner Starter Kit (Essential marketing & training materials)
Online back office with mobile App
The Green Foods Bible (A book by David Sandoval)
Unlimited $50 Gift Cards for 1 year
Of course the launch pack includes a few different variations, 3 different ones to precise. You can get the launch package at a discounted price of $99 if you purchase $250 worth of product or you can get the whole launch pack for free if you purchase $500 worth of products.
This means that you can either purchase it for $199, $349 or $500 depending on how many products you buy.
Of course you'll need to pay that roughly $65/month autoship costs too so the expenditure will be a constant every month.
Are You Tired Of Working For A Boss? If So Why Not Take Your Job Into Your Hands And Work For No One But Yourself… If You Want To Do This Check Out My #1 Recommendation 
---
COMPENSATION STRUCTURE
Purium have quite a few ways through which you can earn via the compensation plan. Purium uses a unilevel compensation structure.
The different ways include :
Retail Commission : You earn anywhere from 15% to 45% in commissions for any retail sales you make depending on your rank.
Unilevel Commission : You'll earn a specific percentage in commission based on your downline teams' sales volume and your rank as a distributor. These unilevel commissions can be paid out to 8 levels deep. 
Recruitment Commission : You'll earn commissions every time your refferals purchase an enrollment pack. 
First Order Bonus : This is the commissions earned when your referrals make their first order (This pays out 4 levels deep)
Infinity Bonus : Unilevel commissions stop at the 8th level. However, when you hit a certain rank and beyond, you can qualify for this infinity bonus. What this means is that you'll be able to earn commissions infinitely in terms of levels deep. 
Matching Bonus : Once you reach Diamond rank and above and if managed to help your refferal achieve the Diamond rank as well, you'll be able to earn a Matching Bonus from whatever they make upto 4 levels deep.
Rank Achievement Bonus : Additional cash bonus paid to you when you achieve certain ranks
Lifestyle Bonus – This is the highest level bonus commission paid to the top leaders in the company, up to $10,000 bonus per month.
If you want a more in depth look at Piriums compensation plan check out the video below.

---
THE NOT SO GOOD THINGS
You Will Need To Recruit A Lot To Succeed
This point alone is what usually will stop most people in their tracks especially, for those who think it'll be an easy ride to the top with Purium.
Although the business opportunity offered does seem very appealing, the amount of recruiting that you'll need to do in order to succeed will undoubtedly be a lot. The fact is that the best monetary potential available with Purium will be when you've moved up in ranks and unlocked the maximum commission from you downline.
I'm not saying that it's impossible to make decent money  through just direct selling but, most people won't be able to make a lot through just direct sales therefore, if you have a downline that essentially makes you money on autopilot, you will be making a lot of money.
The compensation plan definitely encourages you to go this route as there are a fair few incentives present if you can reach the higher ranks in the company.
So, if you're not good at generating leads and refferals or if you just don't have the patience to study and learn how to do so, Purium is going to be a very hard business opportunity to succeed in.
The Startup And Upkeep Costs Can Get A Little Pricey
The start up costs can start up being relatively affordable at only $199 but the addition of the extra $65 per month to remain eligible for the compensation plan definitely adds to the total.
At the very minimum, if we're not including advertising fees and other fees for promotion, you'll be spending…
$979 for the year! 
Although this is far from being the most expensive MLM's out there, it's definitely a lot cheaper than Lularoe or Nerium but, when you compare it to some significantly more lucrative business opportunities such as affiliate marketing or blogging, which cost way less to to run, you've got to ask yourself if it's worth joining Purium at the price it's at.
Potential Stockpiling
Because you're actually required to purchase a minimum amount of products every month, if you're not able to sell them all, you could find yourself in a place where you have too many products stockpiled.
This isn't honestly that huge a problem but, if you're unable to make sales you will be using up a lot of space just to maintain your status as an active Purium distributor.
The Product Line Is Expensive
At $250+ for the 10 Day Transformation Program, you've got to admit that it is pretty darn expensive. You might struggle to make a lot sales because of this so it is worth taking it into account.
I guess the positive takeaway from the expensive pricing is that you will ultimately make more money for each sale. All in all this again isn't the biggest of problems because the positive reviews of the main line product from consumers should help with your sales but, an expensive product is still prove hard to sell no matter how good it is.
Side Effects!? 
There are instances of certain side effects that can happen after consuming the products.These side effects can include nausea, bloating, diarrhea, high blood pressure, headaches, tiredness, and allergic reactions.
There's no question that the effects that individuals experience, whether it's positive or negative will depend on how their body reacts however, this could be a problem as distributor down the road so I believe it's another thing worth taking note of.
Most People Are Failing
After checking out Purium's 2015 income disclosure statement (I couldn't find any newer ones), the potential to actually make good money with the company seems to be really bad.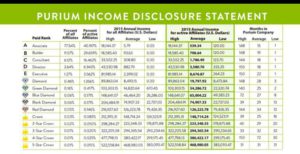 As you can see on their report that the average earning for every distributor within a year was only $300.54. That doesn't even cover the basic expenditure for the business.
It's not really that surprising to me that most distributors aren't making good money but, what is surprising is that less than 1% of members are making even a decent income of $1k/month on average. This is probably the lowest rate I've seen for any MLM out there.
So if you do want to become a member, just remember that you've got to work exceptionally hard to even get a nibble of what it's like to be a full time earner, let alone a high earner, through Purium

---
THE GOOD THINGS
Most People Really Like The Product Line
Besides the potential side effects and the lack of any true scientific backing for the potential that Purium's products claim to have, for the most part, a lot of individuals really liked them and did actually get positive results following the program.
This is obviously a good thing as a lot MLM's out there tend to have more negative results than positive so, the swarm of positivity surrounding Purium's product line definitely put it at the top of the health and wellness niche in the MLM sphere in my perspective.
60 Day Money Back Guarantee
A 60 day money back guarantee is always nice so that's another positive thing about Purium as well.
It's Been Around A While
At the current moment Purium seems to have been around for a little over 25 years. Considering how a large majority of businesses tend to fail within 10 years, Purium's tenacity to still be around and function, adds a fair bit of credibility to the company as a whole.
==>Click Here To Access My FREE Make Money Online Guide!<==
---
IS PURIUM A PYRAMID SCHEME/SCAM?
The good news is that Purium is neither a pyramid scheme or a scam, it's actually a legitimate MLM company with a few positives regarding it and a fair few negative elements to it too.
In terms of the positives, the fact people like the the products on offer, the 60 day money back guarantee and the longevity of Purium do add to Its credibility however, the negatives probably will dissuade you from joining.
The somewhat expensive start up costs, the potential for stockpiling because of the necessity to purchase products to remain eligible for the compensation plan, the expensive products with the potential of some irritating side effects and worst of all, the fact that the success rate is really low at less than 1%, doesn't make Purium seem like a very appealing opportunity.
Although the price to join is still relatively average for a MLM company and the fact that the products are genuinely great as described by consumers, I personally don't think it's a business opportunity worth pursuing because the other problems are pretty big turn offs.
All in all I'd personally recommend avoiding Purium but, the final decision is up to you.
---
MY PERSONAL RECOMMENDATION
I personally will always recommend against using a MLM business model to make money, not because you can't make money through it (you totally can) but, the system has always seemed shady to myself and is kinda synonymous with the likes of a pyramid scheme or scams (MOBE and Digital altitude).
Instead I prefer working with something created through ones own means and is ultimately dependent on yourself and your work ethic alone.
This method I'm talking about is affiliate marketing.
The reasons as to why I recommend it over MLM based structures are because
– there is no need to recruit constantly
– it is a legitimate method that has been working consistently and continues to grow as more businesses want individuals to promote products
– and because it is free to start up, no unnecessarily large start up funds needed.
The service I recommend is Wealthy Affiliate. It's free to sign up to and will get you set up and ready to start your affiliate marketing journey within minutes, as it did for me when I begun my journey.


If you have any questions that you would like to ask me regarding Purium , feel free to do so in the comments section below and I will get back to you as soon as I can. If you have your own thoughts about Purium and would like to talk about it, again feel free to do so in the comments below!
Thanks
Amhil