It's likely that you have come across It Works through an email list, on social media or got it recommended by a friend or family member.
Is It Works a scam? The reasons why you're here is because you have want answers right so, that's what I'm going to provide for you within this It Works review.
First and foremost I must commend you for actually doing a bit of extra research before committing to purchasing or joining It Works. For all you could have known, It Works may very well be a scam and rob you of your money so this review could help you find anything peculiar about it.
To be totally transparent with you I haven't used It Works so I can assure you that I will not attempt to sell you on it unless of course it's worth investing in.
What I will aim to do is provide you with an unbiased 3rd party review of It Works that will hopefully help you to make the correct decision in the end.
---
PRODUCT NAME: It Works! (IW)
OWNER/S: Mark & Cindy Pentecost
TYPE OF PRODUCT: Health, wellness and skincare MLM
PRICE: $99 +$20/month + monthly autoship
SUMMARY: It Works is neither a pyramid scheme or a scam, at least for now, so in turn it can be regarded as a legitimate MLM.
However, there are quit a lot of issues that it does have such as the necessity to recruit in order to succeed, the multiple customer service complaints regarding unauthorised billings and poor delivery services, the really expensive upkeep costs and the limited potential for success are all reasons why I wouldn't recommend that you join IW.
Of course if the opportunity still intrigues you and you want to become a distributor, I'm not going to stop you afterall, the final decision is yours to make.
FINAL RATING: 1.5/5
RECOMMENDED: NO


---
WHAT IS IT WORKS?

It Works is a health, wellness and skincare MLM founded by Mark & Cindy Pentecost in 2001. So it's a fairly longstanding MLM company. The company is very large expanding over multiple countries like Denmark, Belgium, Netherlands, Sweden, France, Spain, Germany, Ireland, UK, New Zealand and Canada.
Being a skincare and nutrition based MLM, it's not really a very unique company but, there is a specific product that it promotes called the Ultimate Body Applicator which I guess seperates itself from other MLM's
Anyhow, I've reviewed a lot of MLM's on the website such as :
Which is why I believe I have some credibility in what I say regarding IW.
==>Learn How To Make A Full Time Income Using My FREE Make Money Online Guide<==
---
IT WORKS' PRODUCT LINE
IW has products that are of course, mostly within the health care sector of the MLM market so its product line obviously reflects this, the products they sell include :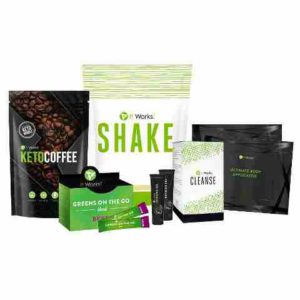 Body : This includes the Ultimate Body Applicator ($59), defining gel ($45) and the fab wrap ($5)
Skin : This is the skincare line and includes facial cleansers, toners, lip & eye creams, anti-aging creams and so on.
Greens : This is IW's nutritional supplements line to help with different aspects of your health.
Lifestyle : This includes shakes , energy drink, protein powder along with other supplements.
Ketoworks : This specific category focuses on keto diet products which includes keto coffee, keto creamer, keto energy, etc.
Essential Oils : This is the essential oils line where you can look to buy lavender, tea tree, lemon, diffuser, etc
Packs : This just includes different product packages such as the wrap pack, skinny pack, fit pack, etc.
If you want to checkout the full line up for yourself, click here. 
As you can see IW does have a pretty diverse line up of products but, of course it's flagship product, the Ultimate Body Applicator, is what you'll most likely be trying to sell as it is the most unique item out of the bunch.
Their flagship product is basically a strap that you wrap around your abdomen and within 45 minutes you'll start seeing results.
This claim alone is ridiculous, in fact IW state that it will tighten, tone, firm, reduce cellulite and lastly improve your skin texture all within a tiny 45 minutes.
This isn't something backed by scientific research so you should take everything that's said about their flagship product with a grain of salt
==>Click Here To Access My FREE Make Money Online Guide!<==
---
ARE IT WORKS' PRODUCTS ACTUALLY ANY GOOD?
As I've never tried the products myself, I can't really speak for the quality personally but, I did a little bit of research on the products to see what actual consumers thought and this is what I found.
Well, their flagship claims that it can provide many benefits yet the product is not clinically certified and doesn't even seem to work. Customers have said that the wrap does show immediate results but they aren't at all permanent.
Think about it for a second, how will wrapping some kind of bandage actually help with fat loss, you're not even told to work out or eat right, which is the legit way to do it.
As for the other products, there seems to be a lot of customer's within BBB claiming how poor the customer service is and how inefficient the delivery of the products are. As for the quality of the products in question, it's mostly a mixed reception.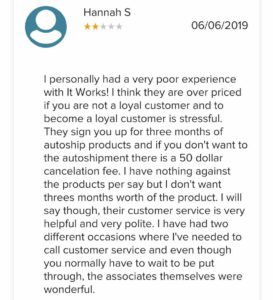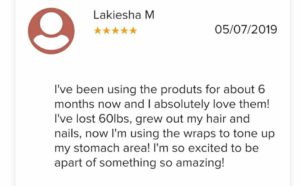 Another problem is that most products seem to be on a 3 month subscription plan which some customers aren't even made aware in the beginning so, customers are being charged for something IW consultants decided not to mention. BBB even finds it to be quite a common occurrence too.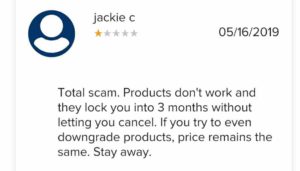 On pissed consumer, the comments regarding the problems with the customer service is the same story, individuals also found that the products didn't help them with anything at all.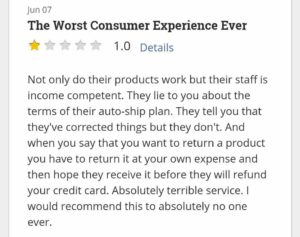 so from the looks of it, IW isn't the most reliable of companies to be a part of.


---
HOW DO YOU MAKE MONEY THROUGH IT WORKS?
As is the case with pretty much all MLM businesses there are 2 ways to make money with them, It Works being no exception.
1. The first method is by directly selling the product to other individuals and in return make a commission for the sales
2. You make money through your recruits and downline, by getting residual income by following and meeting certain criteria as well as make money through bonuses and incentives due to meeting company set goals.
---
HOW TO GET STARTED
In order to become one of IW's distributors you'll need to spend money on quite a few different things.
The first thing you'll need to purchase is their business builder kit which will set you back around $99. The kit will provide a few different set of gears such as :
A pack of wrap
Tiny samples of their gel 
Catalogs
After this, you will need to pay a further $20/month for your website and a yearly renewal fee of $35.
The last things you'll need to maintain is a monthly autoship fee of around 80 unit volumes (around $100) and sell at 400 unit volumes per month to remain eligible for the compensation plan.
When you add all of these fees together and look at the bare minimum you'll need to spend, it'll cost you around $1574 to maintain this business for a year. If you include other costs such as hosting parties and advertisements, you could be looking to spend a fair bit more than this.
So, IW is by no means an affordable business opportunity, I'd say it's even pretty expensive in comparison to other MLM's.
Are You Tired Of Working For A Boss? If So Why Not Take Your Job Into Your Hands And Work For No One But Yourself… If You Want To Do This Check Out My #1 Recommendation 
---
COMPENSATION STRUCTURE
IW has 3 main ways that their compensation plan says you can make money. I'll briefly go over what these 3 methods are down below :
Retail Commission : The retail commissions are pretty simple, basically what you do is sell products to customers and earn a certain percentage of the full price of the product, in commissions. The amount you make is the difference between the wholesale and retail price. This basically means if you sell a $50 product for $80, you make $30 in profit.
Loyal Customer Commission : When you sign up loyal customers, they're automatically placed onto a 3-month subscription. This means that you'll be able to earn residual income so far as they continue to be subscribed. Moreover, if you're able to get 4 loyal customers within 30 days, you'll make an additional $120 in the form of a bonus.
Team Commission : This is where the multi-level commissions kick in. Much like how most MLM's function, you earn residual income by building strong teams. The larger your teams/downlime, the more commissions and bonuses you make. This also means you can move up in rank and qualify for better rates and bonuses.
If you genuinely want to join IW, it's very important that you actually learn the compensation plan in as much depth as you can.
That's why if you want a more in depth look at the compensation plan, check out the video below or just click here to read the plan.

---
THE NOT SO GOOD THINGS
You Will Need To Recruit To Succeed
This is very common amongst MLM companies as in, how the best way to actually succeed through the company is by recruiting lots of people within your downline and having them make you money, essentially on autopilot.
If you're able to grow a very big and sturdy team, there's definitely a chance you may make a full time income through IW however, doing so is a lot harder than it looks. In order to recruit people, you actually need to learn how to persuade them through 1 to 1 conversations, the problem here is that this is where most people look to their family and friends.
By going to family or friends, they tend to stress their relationships because a friend doesn't want to constantly be upsold on something they don't really want to buy.
So, if you're not able to recruit strangers or just aren't very good at 1 to 1 selling, you'll probably struggle quite a lot as a distributor. Of course you could also try to create your own brand through a website but, making it in that way will be dependent on your patience and persistence.
If you can't handle this aspect, you might as well skip out on IW.
It's Pretty Expensive!
When you take into account the base fees for the entire year, you'll be looking to spend around $1.5 – $3k for the whole year which includes the hosting parties, initial starter kit, autoship, website costs etc.
This is by no means a affordable business opportunity to pursue, especially if you're not very serious about making it work. If you can't handle such a steep fee as well as the steep learning curve, I personally don't think it'll be worth investing your money into IW as you most certainly won't get what you want out of it.
Multiple Complaints Regarding Delivery And Being Billed With Authorisation
On both pissed consumer and BBB, IW customers seem to be getting double billed on things that they didn't pay for or forced to wait for a month or more to receive a product they purchasesd a month prior.
This along with the awful customer service gives IW a pretty bad look so, if you decide to become a consultant, there's a chance that all the negativity surrounding the company will affect you.
Now ask yourself, is it really worth committing to a business with such a bad rep?
For me, that'd have to be a no but, if you still thinks it's worth joining up till now, there is a very important point that you should take in regarding the success rate.
Most People Are Failing
If you've seen MLM companies, this honestly isn't too surprising a fact. Most consultants are failing and there is abvery high chance that you will fail too.
On their website, IW shows their 2016 income statement, which of course isn't the most up to date of statements but it does get the message across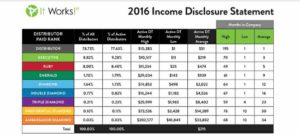 As you can see it looks as if around 80-85% of all members are failing in the company, the top 4% – 5% seem to be making a decent income a month, averaging $939/month whilst only really the top 2% are making around a full time income (2k/month) which is definitely pretty decent when compared to other MLM's.
However, the bottom line here is that a very small percentage of the entire corporation are making decent income and only around 21% of all distributors seem to actually be making a small profit.
These margins are very low to me so, if you're serious about joining the company, keep these figures in mind.

---
THE GOOD THINGS
It's Been Around A While
The fact that IW has been around since 2001 and still remains an active company really does give it quite a bit of credibility. Although the rest of the company does have its fair few issues, considering how most businesses fail with 10 years, IW being around for 18 years is definitely a big win for it.
---
IS IT WORKS A PYRAMID SCHEME/SCAM?
It Works is neither a pyramid scheme or a scam, at least for now, so in turn it can be regarded as a legitimate MLM.
However, there are quit a lof issues that it does have such as the necessity to recruit in order to succeed, the multiple customer service complaints regarding unauthorised billings and poor delivery services, the really expensive upkeep costs and the limited potential for success are all reasons why I wouldn't recommend that you join IW.
Of course if the opportunity still intrigues you and you want to become a distributor, I'm not going to stop you afterall, the final decision is yours to make.
---
MY PERSONAL RECOMMENDATION
I personally will always recommend against using a MLM business model to make money, not because you can't make money through it (you totally can) but, the system has always seemed shady to myself and is kinda synonymous with the likes of a pyramid scheme or scams (MOBE and Digital altitude).
Instead I prefer working with something created through ones own means and is ultimately dependent on yourself and your work ethic alone.
This method I'm talking about is affiliate marketing. 
The reasons as to why I recommend it over MLM based structures are because
– there is no need to recruit constantly
– it is a legitimate method that has been working consistently and continues to grow as more businesses want individuals to promote products
– and because it is free to start up, no unnecessarily large start up funds needed.
The service I recommend is Wealthy Affiliate. It's free to sign up to and will get you set up and ready to start your affiliate marketing journey within minutes, as it did for me when I begun my journey.


If you have any questions that you would like to ask me regarding IW , feel free to do so in the comments section below and I will get back to you as soon as I can. If you have your own thoughts about IW and would like to talk about it, again feel free to do so in the comments below!
Thanks
Amhil