It's likely that you have come across Legendary Marketer through an email list, on social media or got it recommended by a friend or family member.
Is Legendary Marketer a scam? Is it worth your money? You've probably heard of the high ticket affiliate commisions you can receive by promoting Legendary Marketer but, you're a little skeptical if the system actually works right?
I would be too…
First and foremost I must commend you for actually doing a bit of extra research before committing to purchasing Legendary Marketer. For all you could have known, Legendary Marketer may very well be a scam and rob you of your money so this review could help you suss out anything peculiar about it
To be totally transparent with you I haven't used Legendary Marketer so I can assure you that I will not attempt to sell you on it unless of course it's worth investing in.
What I will aim to do is provide you with an unbiased 3rd party review of Legendary Marketer that will hopefully help you to make the correct decision in the end.
---
PRODUCT NAME: Legendary Marketer
OWNER/S: David Sharpe
TYPE OF PRODUCT: High-Ticket Affiliate Marketing Program
PRICE: Front-end $30/month, Upsell up to $30,000
SUMMARY: To put it simply Legendary Marketer is a legit high ticket affiliate program and therefore, isn't a scam in my opinion. There are few a problems that I do have with it such as the pay to play approach and the ridiculously expensive upsells that you'll need to buy because of it.
Also a lot of individuals who have joined, aren't really making a very good profit compared to how much they're paying. So, unless you're an established affiliate marketer or just have an already established traffic source in place, I personally don't think it is worth joining.
FINAL RATING: 3/5
RECOMMENDED: NO


---
WHAT IS LEGENDARY MARKETER?
Legendary Marketer also known as "Duplicate Dave" is a high ticket affiliate program founded by David Sharpe. It's more so a brand that David created in order to help others build an internet business using the training within the packages.
David sharpe is actually a serial entrepreneur who has built 3 multi-million dollar companies since he started and a company that was notorious called Empower Network was co founded by him too. This company did eventually collapse but it was only after he had stopped working with it.
Just going over his accomplishments over the 9 years that he's been in the digital space, there's no denying that he's been very successful so the fact that Legendary Marketer does have as much hype as it does make sense to me.
Legendary Marketer is a educational platform divided into multiple upsells that David hopes can help "newbie entrepreneurs" use the path he has laid for them within Legendary Marketer to succeed.
So what are the training resources that are sold within Legendary Marketer?
==>Click Here To Access My FREE Make Money Online Guide!<==
---
LEGENDARY MARKETER PRODUCT LINE
If you didn't already know, Legendary Marketer is a company that has multiple different products ranging from affordable to the downright absurd in their prices so, to be honest with you, it's very unlikely that you'll be able to purchase everything that's offered, anyways there are 8 different packages so let's check them out
1. Legendary Marketer Club ($30/month)
This is Legendary Marketer's front end package and will essentially teach you the basics of Internet marketing.
Elements that you should expect to learn within this package include :
Facebook Ads
Lead Generation
YouTube Advertising
Facebook Fan Page marketing strategies
Instagram marketing
And weekly webinars teaching you about a multitude of other internet marketing topics
To help out with Internet marketing aspect, this program will also provide you with the following resources
Landing page
Banner Ads
Video Ads
Ad Copy
Email Copy (45-day Email sequence)
These are basically resources to help you really get good at promoting the affiliate program that David offers (I'll go into that in a little more detail a further into this review).
2. Traffic Rolodex ($247 One-Time Fee) 
This package is pretty much a resource that's aiming to teach you how to drive traffic to the landing pages you're provided within Legendary Marketer Club.
The method being taught here is actually paid traffic methods meaning you'll need to have some extra cash available in order to implement what's taught here.
We all know that traffic generation is important so I don't really understand why this wouldn't just be included within the Legendary Marketer Club membership from the get go?
I guess it's just another way to capitalise the income potential for David but, the fact you've got to pay another $47 to get this is definitely going to be annoying.
3. Invisible Influencer ($997 One-Time Fee) 
Now this is where the prices for each of the packages just seem to catapult. Nearly $1000 for a package that isn't even the highest level one is a little baffling in my mind.
So, you're probably a little curious about what this package does right?
Invisible Influencer is basically another package teaching you how to generate traffic, leads and sales using Facebook and Instagram fan pages to help promote Legendary Marketer's products.
So you're telling me that charging $997 for simply another resource that aims to teach you how to get traffic is justifiable?
I mean who knows, it's quite possible that the information within Invisible Influencer is actually very good but, $997 for a fairly basic resource in my opinion probably isn't worth it.
The reason why it's so expensive is probably just so that David can maximise his profits which is fair enough, in the end of the day people who buy it at this pricetag either don't mind paying so much or are almost required to pay for it in order to maximise their own income potential. (I'll explain why affiliates may do so a little later).
4. Legendary Builder Masterclass ($2500 One-Time Fee) 
Now the upsells are really starting to get pricey. Anyways you'll get 4 main courses in this upsell package which consists of the following :
Attraction Code
Story Telling Formula
Master of Enrollment
Profitable Presentation
If You'd Rather Spend Less And Make A Full Time Income My #1 Recommendation Is Probably The Best Way To Go So Why Not Check It Out! 
5. Legendary Leader Masterclass ($5000 One-Time Fee) 
This course will teach you the following :
Become the leader in your marketplace
Build your brand
Dominate your competition
It's pretty expensive for something that just teaches you how to become a better brand and increase your influence beyond your competitors.
6. Legendary Marketer Mastermind ($8000 One-Time Fee) 
This is a 3 day in person live event mastermind that will be held in USA. The prices from here on out are really going to start piling up as all of the remaining packages are live events too.
7. Legendary Entrepreneur Mastermind ($12000 One-Time Fee) 
This is another 3-Day live mastermind event in the US which covers higher level stuffs like health, wealth, growth and personal development.
I don't see why it's necessary to spend so much on a mastermind event when it's quite possible to go to one that's cheaper as well as offers the same kind of value as Legendary Entrepreneur Mastermind.
$12000 is an insane amount to pay in my opinion for something that just appears to cover more or less mindset activities that you could just learn on your own for a lot less, even for free if you just do some learning through YouTube.
8. Legendary Lifestyle Experience ($30000 One-Time Fee) 
This is an exclusive event held outside of the US where members get a chance to network and learn from one another in exotic places.
You'll also be given access to David Sharpe for 1 years worth of personal coaching. 
Maybe there is value to be gained through this package but the fact that they're asking for $30000 is pretty darn insane!
Yes David has achieved a lot in the digital space but, is he really worth $30k for his personal services? It's highly probable that the knowledge he has may not translate too well into what you want to do and the networking with your peers who spent 30k also might not be as great as you would actually like it to be.
There's actually a little catch to this, even if you were interested in the Legendary Lifestyle Experience for some reason, you wouldn't be able to skip to it right off the bat.
This is because it is the last package in the sales funnels therefore, to get to it you'll need to have bought all of the packages beforehand so, the true cost of purchasing this package will amount to a staggering
$58000!
That's insane, just… Wow…
Some people who are trying to sell you on the idea of joining Legendary Marketer might say that $58k is the same price as a college (University) education so if you look at in that way the overall price is "pretty reasonable".
To that I say no… $58k is never reasonable, it's an astronomical sum to pay from anyone's pockets especially the average folk out there like you and I. 

---
HOW WILL YOU MAKE MONEY WITH LEGENDARY MARKETER?
Legendary Marketer at its core is an affiliate marketing program so basically how you'll make money is by getting commissions from selling the packages within.
Of course this is easier said than done. According to David, the success rate for most individuals in the Internet space, much like traditional brick and mortar businesses, is a measily 10%.
This means that 9 out of 10 people will likely fail before they've reached the goals they're aiming for. On the other hand David also claims that 9 out of 10 franchise businesses will succeed, for example a mcdonalds franchise or a subway franchise has an already established brand meaning people are more prone to trusting their services.
This is why he wants to adapt that same franchise business to the online world too.
So this is the basic premise for Legendary Marketer, this program is basically a "franchise" in and of itself with all the branding and back office work done for you meaning all you have do now is duplicate the funnel ("Duplicate Dave"… Get it).
This in turn means that Legendary Marketer is the service you will be promoting and reselling to make commsions through.
This course is basically a tool designed to assist you in selling Legendary Marketer ultimately making you and Dave a lot of money.
==> Learn How To Make A Full Time Income Online Using This Proven Method <==
BUT THERE'S MORE TO THIS THAN YOU'RE LED TO BELIEVE… 
Yes what you'll be given access to within Legendary Marketer are tools that will help you to market the course itself and make commissions but, it's not like your average affiliate program where you'll be able to make commissions off of any product you sell.
The catch for receiving affiliate commissions within this product is that you'll only be given access to any single packages after you've met one of the two 2 requirements.
You can either purchase each one of the packages yourself to be given access to them or you can pass up your potential commission on 3 of your sales for anybparticular package and get a commission for the 4th sale and onwards.
What this means is that if you've only bought the $30/month Legendary Marketer Club, you'll be eligible for this package only so, if somehow you manage to sell one of the high ticket $5000, $12000, $30000 programs, you won't make anything at all.
Let me give you a quick breakdown on the commisions that you'll receive for making a sale if you've met the requirements:
Legendary Marketer Club $18 commision

Legendary Builder Masterclass $1000 commission
Legendary Leader Masterclass $2000 commission
Legendary Marketer Mastermind $3200 commission 
Legendary Entrepreneur Mastermind $4800 commission 
Legendary Lifestyle Experience $12000 commision
This model is essentially a "pay to play" kind of system.
So in order to make the big bucks you've got to purchase each and everyone of Legendary Marketers packages or you risk losing out at, at most 3 possible commissions. You tell me, is losing out on a possible $6k in profit from selling the highest level worth not spending $30k on?
That honestly depends but to most the "short term loss of $30k" will be very hard to stomach, I'm sure you agree with me here.
Moreover, this system is quite similar to 25 dollar 1up and another MLM that recently got shut by the FTC called MOBE. Both of these 2 companies use this pay to play formula too so the fact one of them actually got shut down doesn't really look good on Legendary Marketer now does it?
However, unlike those 2 companies whom use a multiple tier model for selling their products, this program doesn't do that, it's actually a one tier model and is pretty much an affiliate program in nature.
It is NOT AN MLM! 
This doesn't mean that the system is good nonetheless, at the very least Legendary Marketer is using an affiliate marketing model that does pay out their members commissions if the requirements are satisfied.
High ticket items are definetly a good way for affiliates to make money, arguably even a very very good way to make money as is the case with Legendary Marketer but, the fact you have to either pass up 3 commisions or actually purchase all the high ticket products to gain access to their affiliate program is a little "wrong" in my opinion.
What they could've instead done is decrease the amount of commissions you receive from a sale by half or something, at least that way members would still benefit from the sale, in the end of the day I guess, it is what it is.
Are You Tired Of Working For A Boss? If So Why Not Take Your Job Into Your Hands And Work For No One But Yourself… If You Want To Do This Check Out My #1 Recommendation
---
ARE THE PACKAGES ACTUALLY GOOD?
This is probably going to be a very important component to deciding if it'll actually be worth promoting or in some cases purchasing the various packages that are on offer.
As I don't personally own any packages myself I can't speak from direct experience on their quality but, I have done a bit of research and this is what most people had to say about the training
Well, the over-all consensus on Legendary Marketer is that the training that they provide is actually pretty good however, the prices they charge are, to put it bluntly, a little absurd.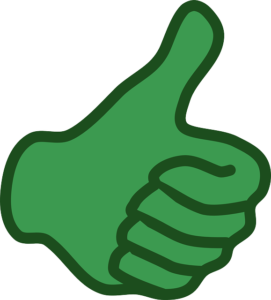 Even if the training is good and what not, the reality of the matter is that most individuals will not profit from Legendary Marketer.
Think about it for a second, how difficult do you think it will be to actually first purchase all of the packages so that you don't "miss out on the commissions" and secondly actually make atleast $58k back to cover your costs?
Yeah, it'll take a helluva long time to reimburse all of this and this is only if Legendary Marketer stays on the market long eneough for you to make everything back.
It's likely you'll have to spend a lot more tham $58k too because of all the advertising as well as all the hours of time invested in their affiliate program to eventually aim to make ends meet.
I'm not saying it's not possible to make money with Legendary Marketer, I just feel that there are better ways to go about making money such as signing up for an affiliate program that doesn't require you to buy everything or pass up on 3 commissions for each package to actually make commissions.
Affiliate marketing is a legit way to make money no doubt and the training within each of these programs packages may very well be good but, the asking price is bit much to part with and likely going to be the biggest reason as to why you'll avoid Legendary Marketer in the end.
Do You Want To Learn How To Make A Full Time Income Online From A Community Full 1000's Of Experts? If You Do Want To Check Out My #1 Recommendation 
---
THE NOT SO GOOD THINGS
Way Too Many Upsells At Ridiculous Prices 
We've already established this but, there are 7 upsells beyond the front end package that scale up to $30k for just one of the packages.
There's no denying that this kind of pricing is ridiculous. The total for everything is even more ridiculous amounting to, as already stated earlier, just under $58k.
With that amount of money you could probably start multiple different and more sustainable online business whilst even having them essentially run on auto pilot.
Of course that would only be possible even you have the right training sources, which my #1 recommended product should be able to provide.
Even still, it's possible to make a full time income with much less than what Legendary Marketer essentially requires of you.
Yes the commission are really good but jumping through all those hoops to have access to them all is in my opinion a very excessive fee to pay.
A Pay To Play System 
The other major problem in my opinion regarding Legendary Marketer is the fact you've pretty much got to pay to play in order to promote all the higher ticket packages and programs.
Or instead you have to accept losing out temporarily. I'm sure most can handle losing out on commissions on the smaller priced products but, the same scenario would be devastating for most if you had lost on a $1000, $2500 or the $12000 commissions.
High ticket items generally are significantly harder to sell especially when they cost soo much. This is probably why you probably will need to by all of the packages to have the best possible returns.
It's also why your direct sponsor will try to persuade you to purchase every upsell that's thrown your way. Either way this pay to play system just isn't a very favourable system.
If Legendary Marketer actually wanted to be honest in the way they conducted affiliate marketing, I'm sure they wouldn't be using this strategy but, considering there's a lot of money on stake for David, he'd rather suck you dry than give you a leg to stand on.
I'm not saying that he's horrible for using this strategy nonetheless, it's definitely not cool in my opinion especially when ultimately people who join Legendary Marketer are planning to sell the packages anyways.
You Need Spend Money On Marketing And Advertising Or Create An Audience 
I understand that Legendary Marketer do have multiple upsells that teach you how to get traffic using ads and so on but, even with the knowledge they'll aim to provide you with, you'll still need to buy the ads.
You probably also need to have some kind of audience to who you can actually market David's courses to. This will undoubtedly require you to spend even more money.
Considering you're initial investment into Legendary Marketer at this point, I doubt you'll back away from attempting to at the very least make all your money back.
Of course this means that you'll need to use quite a bit of money for this task. Moreover, the paid ads taffic sratergy that Legendary Marketer teaches is the use of Facebook ads, which could be a problem as they're not as likely to accept ads promoting a make money online product.
So this may require you to learn how to promote through other avenues which may require you to pay even more for training on the other ad platforms.
Who knows, eventually all this experimentation and spending of money may prove to be very beneficial in the long run and I wholeheartedly believe it's worth experimenting and exploring the possibilities of making money online however, I definitely don't think Legendary Marketer is the right place to start.
Unless you have an audience already built up, paid traffic is going to be quite costly possibly putting you in another hole of a $1000+.
To me it just doesn't seem worth it especially for someone new in the affiliate marketing scene.
Most People Will Not Make It Work 
To not sugar coat anything, it'll be fairly tough to actually make the Legendary Marketer approach work. One of the reasons being the expensive cost but the second thing and probably the most important aspect is the drive to work on promoting the affiliate program like your life depends on it.
You can go at it slow and all and it may eventually be possible to make something out of what Legendary Marketer teaches you but, the reality of the matter is that unless you're willing to work for months or even a year or 2 without expecting the best of results, it's unlikely to work out for you.
If you're thinking that this is a get rich scheme because of all the high ticket commissions, it'll be rough because no sucess is  created overnight unless you've already got a traffic foundation in place or are really got at advertising and converting.
It's pretty much a given that most individuals will fail to make much if anything through Legendary Marketer unless they understand that it will take time.
Infact the income potential is actually recorded to be pretty low at $500-$2000 being the average amount that most members make.
This basically puts into perspective the lack of sucess you'll probably achieve, the more successful individuals promoting Legendary Marketer already have somekind of audience to whom they're selling to which is why they're making as much as they are, I could probably be doing the same and making money off of you to if I tried.
But, I simply can't do that because all the expensive costs just doesn't, in my opinion, make Legendary Marketer an appropriate thing to recommend.
So to me, even if you are in the right mindset, I still don't think it's the best program to start from.
However, if that's what you want to do, you do you.


---
THE GOOD THINGS
Decent Training 
The training that's provided is actually pretty decent, firstly when you join you'll actually be given access to a coach as well as a step by step guide on how to do tasks within.
The good thing about a coach is that if you ever get lost, you'll have someone to ask for help from but, I guess it should also be noted that they will have an ulterior motive behind their coaching.
As you know, there is quite a lot of money to be made for these coaches if they sell you on an upsell so you should definitely be wary of this as it's quite likely that they'll try to persuade to buy some of the other packages.
High Ticket Commissions 
The high ticket items do have a lot of potential, imagine selling just one of the highest priced item a month, you'd be making a pretty decent living doing so.
Of course it's a lot harder than it sounds to accomplish this nonetheless, there's no denying high ticket items do have a lot of monetary potential especially for affiliate marketers.
It's Affiliate Marketing 
The affiliate marketing model for online business is definitely one of the best models to make money online out there in my opinion so I do like the fact that Legendary Marketer uses it.
It's definitely leaps and bounds above MLM's like juice plus, atomy, nikken  now lifestyle etc. in my opinion as they don't generally tie you down in order to make money with them. I can't say for sure if David's product actually ties you down but, what I can say is that atleast you don't need to constantly jump trough hoops in order to have access to the maximum commission within Legendary Marketer.
==>Click Here To Access My FREE Make Money Online Guide!<==
---
IS LEGENDARY MARKETER PYRAMID SCHEME/SCAM?
To put it simply Legendary Marketer is not a scam and neither is it a pyramid scheme because its actually isn't an MLM even if some people might think it is due to how you actually have to buy all of the packages to get access to them. It is actually a legitimate program but, whether it's worth joining or not is a different matter entirely.
I personally don't think it's worth joining because of all the upsells and other major cost involved. The pay to play system doesn't really help Legendary Marketer's case just so you can have access to the commissions for the high ticket items.
I do like high ticket affiliate items as they can make you a lot of money for theoretically the same amount of work as trying to recommend cheaper products but, the pay to play aspect in my opinion really will limit the true potential for most individuals who decide to go further.
The fact that you've got to part with around $58k for all the sales benefits for reselling Legendary Marketer is insane in my opinion. With that kind of money it's possible to create multiple profitable affiliate niches or even purchase some websites that are performing well.
The other matter of most people not really making much with the program is a turn off too. Although the training is decent, although you have the ability to make $12k from one sale and the fact it's an online business model that I particularly like, I don't feel like it's the best place for a newbie to start.
If you're alrady an experienced affiliate marketer and have a decent enough audience or are essentially an expert on using paid traffic, it might be worth your time otherwise I'd definitely recommend against joining. If you do want to check Legendary Marketer as a newbie anyway, I certainly won't stop you.
---
MY PERSONAL RECOMMENDATION
If you don't want to trade a leg just so you can learn affiliate marketing, I'd strongly suggest you check out my #1 recommendation. It's also an affiliate marketing course but it only costs $49 a month whilst providing you with all the knowledge that Legendary Marketer provides and thensome.
The training is also organised in a step by step program that'll help you tread easily and consistently on this business model. Moreover, you're also provided with a keyword research tool and hosting too.
But the best part about the program is that you don't even need to pay that $49 to test it out, if you're curious and actually want to check it out, the owners of the program will allow you to go through their first module for free, no credit card detail required.
If you are interested….


If you have any questions that you would like to ask me regarding Legendary Marketer, feel free to do so in the comments section below and I will get back to you as soon as I can. If you have your own thoughts about Legendary Marketer and would like to talk about it, again feel free to do so in the comments below.
Thanks