Welcome to my Voice Cash Pro review!
It's likely that you have come across Voice Cash Pro through an email list, on social media or got it recommended by a friend or family member.
First and foremost I must commend you for actually doing a bit of extra research before committing to purchasing or joining Voice Cash Pro . For all you could have known, Voice Cash Pro may very well be a scam and rob you of your money so this review could help you find anything peculiar about it.
To be totally transparent with you I haven't used Voice Cash Pro so I can assure you that I will not attempt to sell you on it unless of course it's worth investing in.
What I will aim to do is provide you with an unbiased 3rd party review of Voice Cash Pro that will hopefully help you to make the correct decision in the end.
---
PRODUCT NAME: Voice Cash Pro (VCP)
OWNER/S: "Monica White"
TYPE OF PRODUCT: Voice Acting Course
PRICE: $37 + upsells
SUMMARY: In my opinion I do consider VCP to be a scam because the red flags just make it seem like the products is trying to con you to spend unnecessary money on it.
The overhyped sales page promising you way more than what's actually a realistic possible, the fake testimonials trying to hype up VCP further and the fact that Monica White isn't even willing to show up, to me, suggest that VCP is more than likely to be a scam.
That's why I personally would recommend that you skip out on VCP.
FINAL RATING: 1/5
RECOMMENDED: NO


---
WHAT IS VOICE CASH PRO?
The first thing that I noticed when I landed on the sales page was the headline that Voice Cash Pro was using, it said "how ordinary people make $9.8k in one week using this one little secret."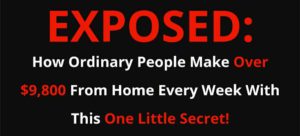 This headline alone instantly lit up some light bulbs regarding VCP's legitimacy because, in my experience, when a product instantly hits you with a ludicrous figure like this, the product usually doesn't turn out very good.
Of course that's just the headline, reading more of the products copy and watching the video put VCP further towards being a scam. You're told this ludicrous situation where Monica White (the narrator) claims you can make $1000 in the next 30 – 60 minutes or how it may be possible to make $10k in the week using this "extremely easy way to make money".
To tell you the truth, VCP to me, comes off as a very generic get rich scheme even before digging deeper into the video. Anyways, the first thing she shows you are some testimonials which I'll prove are fake in a little while before doing what every single product that is like this does, talk about her background and what she was like prior to striking it rich.
She explains how her husband had complications with his lung and how she needed to make $35k some how to pay for her medical bills before her friend, Patricia, unveiled this amazing easy method that was able to generate $600 – $1k a day with only around 2 hours of work a day.
So what is this method that Monica discovered and now wants you to use?
It's something called voice over acting. That's essentially what you'll be taught within VCP and, to be put it bluntly, I really don't think you'll be able to make anywhere near as much as Monica suggests, especially as newbie, doing voice over gigs.
I've reviewed a lot of good and bad products on this website such as :
Which is why I believe I have a good grasp on what makes a good or a bad product.
==>Click Here To Get Acess To My FREE Make Money Online Guide<==
---
HOW DOES VOICE CASH PRO WORK?
According to Monica, you need to follow 3 steps before you start seeing money roll in, these 3 steps are :
Set up everything by following simple step-by-step instructions.
Spend 1-2 hours a day on your smartphone or laptop.
Sit back and enjoy the payments start showing up in your bank account
Theoretically voice acting could eventually become a very profitable endeavour and it could also result in you earning payments with very minimal work but, can you start making the big bucks as a newbie… I definitely don't think so.
First you got to ask yourself, how exactly are you going to get gigs, how are you going start up and get yourself in front of clients that actually want you to voice act for them?
Are you going to join some kind of agency, are you going to join a freelancing platform?
My guess would be, that as a newbie you'll probably choose a freelancing network like fiverr or up work which means that you definitely will not be able to make $1k within an hour of starting, hell you probably won't even be able to charge $100 for a voice gig.
The first thing that you'll need to do is actually get reviews regarding your work, meaning you'll probably need to charge a very small amount in the beginning to build up your reputation before you can charge a lot more in the future. This is because it's still likely to be quite competitive although voice acting is a pretty niche market.
So, even though it is possible to make good money, eventually, doing voice over gigs for games, advertisers, audiobooks and what not, getting to that level will take a long time because you will need to build up some kind portfolio so clients can judge if you're worth hiring or not.
As for the training you'll receive within, I've seen many products like this where everything is hyped up but the pdf file or training within the membership is either outdated or just very very subpar.
Moreover, these kind of products tend to also have upsells within the membership that you'll be bombarded with, which also tend to be quite a lot more expensive than the front end package.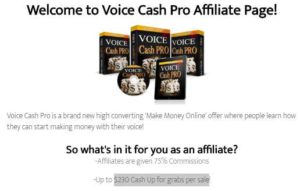 In fact you can supposedly make upto $230 with a a 75% commsision as an affiliate so, keep in mind that if for some reason you did decide to buy into the VCP hype, the front end package is only going to be the start in terms of what you're going to be sold on within the funnel.


---
WHO IS VOICE CASH PRO FOR?
I personally don't think it's worth taking the risk in buying into VCP because of the multiple red flags it portrays such as the overhype, fake testimonials and so on which I'll mention in a little bit.
Pretty much every single product that acts like a get rich scheme tends to be outdated or poor in my opinion so, why even take the risk or just simply waste your time with VCP when all the signs point to it being a very shady prospect. That's I'd say that no one should buy VCP unless they don't mind getting a very bad product for their money.
Are You Tired Of Working For A Boss? If So Why Not Take Your Job Into Your Hands And Work For No One But Yourself… If You Want To Do This Check Out My #1 Recommendation 
---
THE NOT SO GOOD THINGS
It's Overhyped
The slaes page and the video seem to both really overhype the potential of VCP and its offerings. The suggestion that you can make up to $1k in one hour or how you can make $10k in your first 7 days are all way too optimistic and signs that VCP is trying to sell itself to you as a get rich scheme.
The truth is that no business out there will immediately make you these kind of figures, especially if you're someone who's completely new to the field, in this case it's voice acting, because you need to actually do quite a bit of upfront work before the results come through.
As a voice actor you'll need to first get yourself noticed, this can be through fiverr , YouTube videos or just asking people for gigs before you can eventually become an individual who's renowned and actually able to charge $450 + for every gig that VCP says you can.
So the overhype in VCP, including those from the "testimonials" are really just overselling the potential of VCP as being a get rich scheme and it's also major red flag regarding VCP's legitimacy.
The Testimonials Are Fake
This is probably the biggest reason as to why you should consider skipping out on VCP, the truth is that the testimonials that are used on the sales page are fake.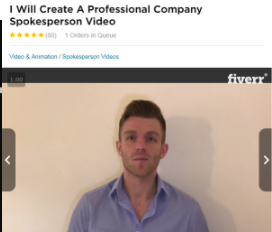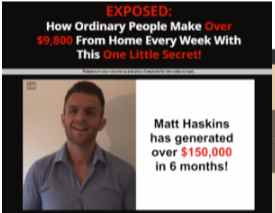 As you can see, the people that Monica is using for her testimonials are actually actors from fiverr that she paid. They aren't real people who've genuinely made the ludicrous sum of $150k in 6 months or $30k a month.
Everything here is a lie so why should you put your trust in a product that uses fake testimonials?
Of course this is a huge a red flag and arguably the biggest reason as to why you should not get involved with VCP
Who's Monica White??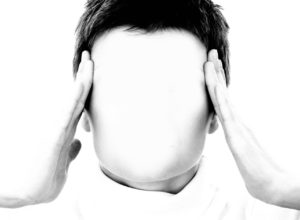 Last but not at all the least, we don't even know who Monica is. All we're told is a name and all we hear is a female voice but there's no images or anything that directly connects a Monica White to the product in question.
Let me ask you this, if a person isn't willing to even associate themselves with a product besides through a generic pen name, is it really worth putting your trust and money on them?
I personally don't think it's worth it at all!
If a creator of a product isn't even willing to show up when marketing their product, why should you then risk your money in the small chance that it actually turns out to be a legitimate system.
It should go without saying that this is also a pretty major red flag in my eyes.

---
THE GOOD THINGS
30 Day Money Back Guarantee
As VCP is a clickbank product, the money back guarantee should be honoured at the very least so, I guess this point does come off as a good thing
==>Click Here To Get Acess To My FREE Make Money Online Guide<==
---
IS VOICE CASH PRO A SCAM?
In my opinion I do consider VCP to be a scam because the red flags just make it seem like the product is trying to con you into spending your money.
The overhyped sales page promising you way more than what's actually realistic, the fake testimonials trying to hype up VCP  and the fact that Monica White isn't even willing to show up, to me, suggests that VCP is more than likely to be a scam.
That's why I personally would recommend that you skip out on VCP.
---
MY PERSONAL RECOMMENDATION
I'd suggest you check out my personal recommendation if you still want to make money online, though I'll warn you right now, it isn't something through which money will come easy.
It is nonetheless a great business model for the online space in my opinion
So what is this method that I'm talking about?
This method I'm talking about is affiliate marketing.
The reasons as to why I recommend it is because:
– expectations toward success are a lot more grounded
– it is a legitimate method that has been working consistently and continues to grow as more businesses want individuals to promote products
– it is a very scalable business
– and because it is free to start up, no unnecessarily large start up funds needed.
The service I recommend is Wealthy Affiliate. It's free to sign up to and will get you set up and ready to start your affiliate marketing journey within minutes, as it did for me when I begun my journey.


If you have any questions that you would like to ask me regarding VCP , feel free to do so in the comments section below and I will get back to you as soon as I can. If you have your own thoughts about VCP and would like to talk about it, again feel free to do so in the comments below!
Thanks
Amhil