It's likely that you have come across LifeWave through an email list, on social media or got it recommended by a friend or family member.
Is LifeWave a scam? The reasons why you're here is because you have want answers right so, that's what I'm going to provide for you within this LifeWave review.
First and foremost I must commend you for actually doing a bit of extra research before committing to purchasing or joining LifeWave. For all you could have known, LifeWave may very well be a scam and rob you of your money so this review could help you find anything peculiar about it.
To be totally transparent with you I haven't used LifeWave so I can assure you that I will not attempt to sell you on it unless of course it's worth investing in.
What I will aim to do is provide you with an unbiased 3rd party review of LifeWave that will hopefully help you to make the correct decision in the end.
---
PRODUCT NAME: LifeWave
OWNER/S: David Schmidt
TYPE OF PRODUCT: health and wellness MLM
PRICE: $25+ and monthly autoship
SUMMARY: I don't believe LifeWave to be a scam or a pyramid scheme, in fact I'd say that it's actually a pretty solid MLM company but there are still many reasons as to why I personally would suggest that you skip out on it.
The fact that recruiting is essential to succeed, the overpriced products, the problems regarding LifeWave's brushes with the law in the not too distant past and the lack of an income disclosure statement which is trying to hide its, very likely, poor success potential for most distributors.
Of course if you still want to join the company, that's totally up to you but, if I were in your shoes I'd most certainly miss out on LifeWave.
FINAL RATING: 1.8/5
RECOMMENDED: NO


---
WHAT IS LIFEWAVE?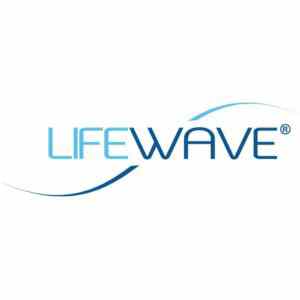 LifeWave is a health and wellness MLM founded by David Schmidt in 2004. The company has a goal where they want to provide entrepreneurs with "unlimited earning potential by offering proprietary health technologies that are meant to maximize human potential."
To me, it's a pretty basic goal that more or less all MLM's, especially in the health and wellness niche tend to say. It's also a global company that's expanded to around 100 countries and is mostly focused on providing products that focus on helping with anti-aging, eradication of pain, protection from harmful radiation and so on.
It's also supposedly backed by 70 scientific clinical studies however, I wouldn't really put to much weight on these claims. Finally, LifeWave's products are also endorsed by athletes and celebrities.
These are all just marketing strategies, especially the clinical studies and the celebrity participation so whether or not the products are actually good is something I'll discuss a little later in the review.
You've possibly heard of a multitude of other MLM companies within the health and wellness niche like forever Living, lifevantage etc. making LifeWave not a very unique MLM by any means.
==>Click Here To Get Access To My FREE Make Money Online Guide!<==
---
LIFEWAVE'S PRODUCT LINE
LifeWave's product line consists of the following :
LifeWave Patches ($89.95) : These are just patches that are meant to help with energy boosts, muscle recovery and so on.
Winfit : This line consists of resistance bands, body shaping kit and a maintenance kit. The prices for these package range from $21.95 to $299.95.
Skincare : As the name suggests, this is LifeWave's skincare line and it actually consistent of multiple products with the  Alvida branding which includes regeneration trio, which is a skin cream, setting you back $199.95 and the cheapest one costing you, still a very expensive $79.95.
Nutritional Supplements : There is quite a number of products here, from a supplement brand called Theata one which promotes overall body strength to Maverick which increases testosterone in men. The price range for these supplements are from $69.95 to $189.95.
If you want a closer look at LifeWave's product line click here.
As you can see the prices that LifeWave offers their products at is far from cheap, it actually looks as if the products are around 2 – 5 times more expensive over other products with similar performance.
Of course I can't say that they're necessarily bad because I've never used them, which is why I decided to see what consumers actually thought of the products on offer
Do You Want To Make A Full Time Income Online Just As Many Have Been Doing For Decades, If So Check Out My #1 Recommendation
---
WHAT DO CONSUMERS THINK OF LIFEWAVE'S PRODUCTS?
For the most within trust pilot, consumers did like the products that LifeWave were selling although the reviews were in a different language. However at the same time there was a lady who did not actually experience anything after using the patches.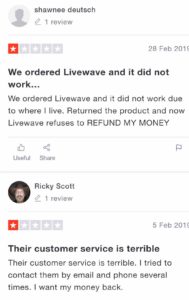 There are complaints regarding poor customer service and refunds but, from what I could gather, the products aren't completely bad. I'd probably say that they're more or less like other health and wellness products, hit and miss as well as being way too overpriced.


---
HOW DO YOU MAKE MONEY THROUGH LIFEWAVE?
As is the case with pretty much all MLM businesses there are 2 ways to make money with them, LifeWave being no exception.
1. The first method is by directly selling the product to other individuals and in return make a commission for the sales
2. You make money through your recruits and downline, by getting residual income by following and meeting certain criteria as well as make money through bonuses and incentives due to meeting company set goals.
---
HOW TO GET STARTED
In order to get started with LifeWave, there are a few things you will need to do, the first thing will be to find a sponsor's ID that you can sign up through, if you already have a sponsor, this should go smoothly but, if you don't have one, LifeWave's customer service should help you out and get you a sponsor.
The next step will be to buy a starter kit, these can vary in pricing depending on how much you're willing to spend but, if you're curious about the variation in price, the packages that are sold include :
Starter: $25
Bronze: $99.95
Silver: $299
Gold: $499
Platinum: $999
Diamond: $1,499.95
You've also got to keep in mind that each different package offers a different rate of commissions so, if you go for the more expensive packages you'll actually be getting better commission rates.
The last thing of note is that you will likely need to deal with a monthly autoship fee in order to stay active and be eligible for the compensation plan so, the price to upkeep your LifeWave business will be a lot more than you initially may have thought it might be.
Are You Tired Of Working For A Boss? If So Why Not Take Your Job Into Your Hands And Work For No One But Yourself… If You Want To Do This Check Out My #1 Recommendation 
---
COMPENSATION STRUCTURE
LifeWave uses a binary structure for it compensation plan which basically means that there's a left and a right leg distinguishing your teams.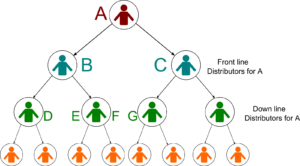 As for the different way through which you can earn money with plan, there are 5.
These 5 methods include :
Retail Sale Commissions : This is basically profit you make from the difference between the wholesale and retail price of a product. For example if you bought a product at $60 wholesale pricing and sold it at $100, you'd make a $40 profit.
Online Commissions : Another way that you can make commissions for direct sales is through your website. In this situation LifeWave will give you a $20 commission for every product you sell, with the trade off essentially being that you don't have stock and the products on your person to make a sale.
Recruitment Commissions : When someone joins under your team and purchases one of the starter packages, you'll make a one time commission from their intital purchase. This starts off at $15 for the bronze kit and goes up to $200 for the diamond kit.
Binary Commisions : As there are 2 legs, as a member you'll be paid out depending on the performance of each of your legs. Commissions are paid for every sale made by the team from Distributor A and B. If any of the two teams achieve a 330 in Group Volume (or combined effort), the Master Distributor (you) will earn a $50 commission weekly. This will of course increase the lager your group volume gets.
Matching Bonus : A matching bonus is given based on if the Group Volume criteria is met. The first level downline distributor will earn 25% bonus, the second level downline will get 20% bonus and the third level downline will also earn a 20% bonus.
If you're serious about joining LifeWave, it's very important that you learn the compensation plan so I'd suggest going over the compensation plan yourself by clicking here or just check out the video below.

---
THE NOT SO GOOD THINGS
You Need To Be Good At Recruiting
Reruitment is a very crucial skill to be good at if you decide to join the company meaning, if you're not good at it or just aren't willing to learn how to become good at it, LifeWave will definitely not be the business opportunity for you.
The compensation plan makes it obvious that you will want to recruit as many people as you can to your downline team as well as convince these people to purchase the higher level recruitment package for more commissions.
A lot of the elements established within LifeWave's plan suggest that you recruit in order to maximise your potential.
This is why most newbies tend to recruit family or friends or just spam their social media with asking people to join this amazing company where you can work on your own terms and what not, eventually pushing themselves away from their family.
So the first thing you'd want to avoid doing is recruiting family or friends, thankfully that's where the Internet comes into play meaning you can actually target people who want to join instead of spamming friends and family who feel sorry for you and buy or join to help you out on your new endeavour.
The bottom line is that you will need to be very good at recruiting otherwise I highly doubt you'll be able to make the cut and reach the goal of making a full time income with LifeWave.
The Products Are Expensive
The products that LifeWave sell are very expensive with the cheapest one costing $21.95 and the most expensive costing a staggering $300!
When you consider how other competitors charge way less for similar quality, this premium pricing of around 3 – 5 times more is going to be a big concern for you when trying to make sales.
The only real positive here is that you'll be making bigger commissions with each sale but, whether or not you actually make sales is still going to be tough to do.
Dealt With Multiple Lawsuits
LifeWave has dealt with multiple lawsuits over its 15 year lifespan, one of their most notable lawsuits was  from back in 2015 when they had to deal with a 6 figure lawsuit concerning their taxes.
This isn't really a good look and something you might want to take into account because a shady can often come back to bite people in a** so, it's quite possible that this background could cause LifeWave to shut down in the future.
No Income Disclosure Statement
This lack of transparency in not showing the financial performance of LifeWave's distributors is annoying as you can't make out how well the average distributor does but, as I have reviewed quite a lot of other MLM's like Xyngular, Lularoe, Arbonne, ariix, that actually do have income disclosure statements that you are allowed to see, I do have an idea on what the results may be.
The income disclosure statements on the above mentioned MLM's in general show that less than 5% of distributors make $1k/month and less than 1% make a full time income.
Although these statistics aren't concrete, considering how most other health and wellness MLM's earnings seem to fall within these figures, I'm pretty sure LifeWave is around the same ball park.

---
THE GOOD THINGS
It's Been Around A While
When you take into account how LifeWave is now over 15 years old and is still running, it is actually quite an impressive feat especially when you consider how most companies fail within 10 years of being active. Of course since it's beginning the company has expanded a lot and generated millions in revenue.
All in all LifeWave's age does add quite a bit of credibility to it, in my opinion at least.
It's Backed By Athletes
The companies patches were actually used by the US Olympic team at one point as well as some stanford athletes although this did result in some legal issues as the United States anti doping agency became suspicious of it's legality and whether or not the patches were actually performance enhancing drugs.
Nevertheless, the fact Olympic athletes have used them does add a small bit to the company's credibility as well.
==>Click Here To Get Access To My FREE Make Money Online Guide!<==
---
IS LIFEWAVE A PYRAMID SCHEME/SCAM?
I don't believe LifeWave to be a scam or a pyramid scheme, in fact I'd say that it's actually a pretty solid MLM company but there are still many reasons as to why I personally would suggest skipping it.
The fact that recruiting is essential to succeed, the overpriced products, the problems regarding LifeWave's problems with the law in the not too distant past and the lack of an income disclosure statement trying to hide its very likely poor success potential for most distributors.
Of course if you still want to join the company, that's totally up to you but, if I were in your shoes I'd most certainly miss out on LifeWave.
---
MY PERSONAL RECOMMENDATION
I personally will always recommend against using a MLM business model to make money, not because you can't make money through it (you totally can) but, the system has always seemed shady to myself and is kinda synonymous with the likes of a pyramid scheme or scams (MOBE and Digital altitude).
Instead I prefer working with something created through ones own means and is ultimately dependent on yourself and your work ethic alone.
This method I'm talking about is affiliate marketing. 
The reasons as to why I recommend it over MLM based structures are because
– there is no need to recruit constantly
– it is a legitimate method that has been working consistently and continues to grow as more businesses want individuals to promote products
– and because it is free to start up, no unnecessarily large start up funds needed.
The service I recommend is Wealthy Affiliate. It's free to sign up to and will get you set up and ready to start your affiliate marketing journey within minutes, as it did for me when I begun my journey.


If you have any questions that you would like to ask me regarding LifeWave , feel free to do so in the comments section below and I will get back to you as soon as I can. If you have your own thoughts about LifeWave and would like to talk about it, again feel free to do so in the comments below!
Thanks
Amhil