Welcome to my Digital Payday review!
It's likely that you have come across Digital Payday through an email list, on social media or got it recommended by a friend or family member.
First and foremost I must commend you for actually doing a bit of extra research before committing to purchasing or joining Digital Payday . For all you could have known, Digital Payday may very well be a scam and rob you of your money so this review could help you find anything peculiar about it.
To be totally transparent with you I haven't used Digital Payday so I can assure you that I will not attempt to sell you on it unless of course it's worth investing in.
What I will aim to do is provide you with an unbiased 3rd party review of Digital Payday that will hopefully help you to make the correct decision in the end.
---
PRODUCT NAME: Digital Payday (DP)
OWNER/S: "Daniel Bluth"
TYPE OF PRODUCT: Digital marketing
PRICE: "Free"
SUMMARY: I 100% believe that DP is a scam and something that you should absolutely avoid.
The red flags present such as the overhyped sales pitch and page, the false scarcity, the fact Daniel Bluth is a fake name and is using a stock image, the fact it's actually a sales funnel for Click 2 sell, the fake testimonials and the lie of having Mark Zuckerberg actually be a backer for the product in question clearly indicate, to me at least, that DP is a scam
So of course I'd suggest that you absolutely avoid DP
FINAL RATING: 0/5
RECOMMENDED: NO!!


---
WHAT IS DIGITAL PAYDAY?

When I first landed on the sales pages and noticed the headline claiming that if you use the system that DP uses, you could make $5k within your first 24 hours.
This instantly clicked to me as being a get a rich scheme and the video pitch also continued to vibe with me in the same way. In the video pitch the spokesperson, supposedly named Daniel Bluth, shows us a lot of "testimonials" about how these individuals made anywhere from $20k-$50k within their first month of using DP.
He then later goes onto say how if you decide to join the system, you should expect to start making money within your first 10 minutes. I mean come on, everything within the video uptill that point were clear red flags but, this claim absolutely pushed it over the line for me.
I've seen so many scam products use these tactics where they claim you can make money quickly, or with minimal to no effort the second you join. Common sense would dictate that Daniel is just feeding you lies here, there absolutely is no way a newbie is going to make $50k in a day, let alone $5k in a day or even start to make money within 10 minutes.
So what is the basic concept of the this product, well it's to do with digital ads, which I guess do have potential but, the other signs regarding overhyping and fake earning statements and testimonials aren't providing DP with a good look regarding its legitimacy.
I've reviewed a ton of products within this website such as :
Which is why I believe I have a good grasp on what makes a good or a bad product.
==>Click Here To Access My FREE Make Money Online Guide!<==
---
HOW DOES DIGITAL PAYDAY WORK?
The truth is that DP is something that will only work for the creator and no one else. These con artists feed you a bunch of lies regarding the potential and how fast you'll be able to grow this opportunity to make ludicrous amounts of money, as a beginner…
Of course the lies they're trying to feed you also tie in with Facebook and Google claiming how these Internet giants  have helped catupult the creators income and ultimately result in them generating over $100 billion in 2017 combined.
Daniel even shows an image of how Mark Zuckerberg talking in a conference and promoting the teachings that DP uses.
I don't know about you but, this image clearly does not look real to me,in the end of the day, why would Mark associate himself with a program that feed BS to everyone anyways, it would absolutely tarnish his legitimacy so, this is pretty much another addition of lies and red flags that DP seems to be raising.
As for what the supposed premise behind DP is, it involves the used of digital paid for ads. What you do is fill in your details within a form and DP will send you to a page that represents Click 2 Sell. This platform basically sells multiple advertising packages that start off at $200 and can cost as much as $25k
These numbers are absolutely ridiculous, I'm even willing to bet that DP is probably an affiliate for this website so, if you were to buy any of these packages, you'll probably be making the vendors of DP commissions on your purchases.
So basically what happens when you buy these packages is that Click 2 Sell will place banner ads on your behalf on thrid party websites which'll some how manage to generate you passive income.
The problem here is that there's no way to confirm this, besides, the opportunity also seems too good to be true so even considering putting your cash in it a Click 2 sell is a big risk to be taking.
When you take into account hownDaniel tried to convince you that there were only 50 spots available in the sales pitch yet sends you to another website that doesn't even use the DP name as it own, makes it pretty clear to me that DP and Daniel just aren't very trustworthy ambassadors to follow.
Even if in the off chance Click 2 Sell is a legitimate company, the fact a company as shady as DP decided to use it as it's scape goat, also doesn't give it a very good look in my opinion.


---
WHO IS DIGITAL PAYDAY FOR?
I honestly don't believe that anyone should waste their time with DP. Although digital ads do have potential, they're no where near as easy as Daniel makes it them out to be afterall, digital ads are definitely not a way to get rich quickly.
Besides, the claims of it being free to use is also false so everything about DP is wrong and makes it absolutely not worth the hassle of joining and then being shot back down to reality regarding realistic expectations and what not.
Of course there are also a lot of other red flags that DP shows too which I'll mention down below.
Are You Tired Of Working For A Boss? If So Why Not Take Your Job Into Your Hands And Work For No One But Yourself… If You Want To Do This Check Out My #1 Recommendation
---
THE NOT SO GOOD THINGS
It's Overly Hyped Up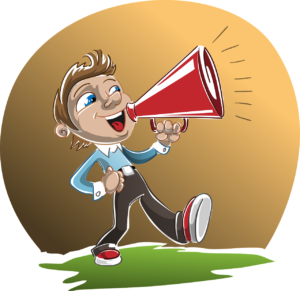 I've said this quite a lot within the review but, the truth is that the unrealistic potential that Daniel claims about DP is a major red flag.
Do you you actually think that as a newbie, with no experience, that it's actually possible to make a $5k within 24 hours or $50k within your first month?
Of course these claims are not realistic at all. Okay I know that there are the odd few individuals who somehow do manage to strike it rich but, the majority of people within any type of business, online or offline, actually require that they put in the work before seeing results.
Using ads does make it possible to reach these figures if you have a good amount of capital to do it with but, you shouldn't expect to start making immediate income without at least putting in the work or using the right strategies.
I'm sure you're in the same boat as me at this point regarding DP's legitimacy because $5k within your first 24 hours is way too good to be true therefore, this aspect regarding the product is a major red flag.
False Scarcity
In the beginning and at the end of the video, Daniel states that there are only 50 spots available indicating to you and I that the product is only limited to a select group of people.
As the signing up process is free, I decided to put in some very fake details to see if the limited spots was a real thing. As you can probably guess it wasn't, I got accepted pretty easily so this scarcity thing is very much a a facade.
This is actually a pretty common aspect of scam products so you should definitely take note of it.
The Testimonials Are Fake
The testimonials in the video are actually fake, I did a bit of research and found that all of the ones within the video are actors from fiverr who were paid money to read a script about "how much they've made" using DP.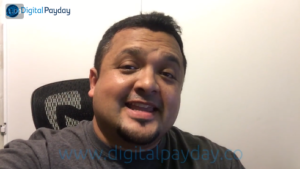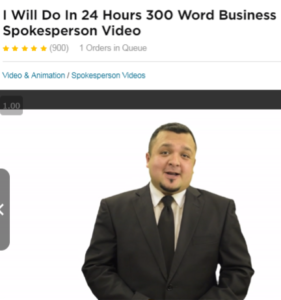 This is a big indicator that DP is a scam and obviously a major reason as to why you should skip out on this product.
Mark Zuckerberg Does Not Promote Digital Payday
Within the video Daniel actually states how Mark Zuckerberg, the owner ofnFacebook, actually endorses DP. Well once again this is a bag of lies and there's absolutely no way Mark would promote a product as shady as DP.
As for the image that they show within the video pitch of Mark, it's just edited to make it seem like Mark was promoting it in one of his conferences.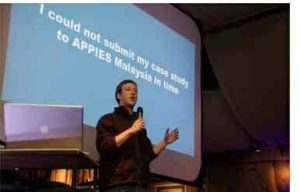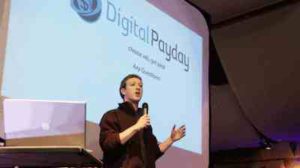 If Mark actually was promoting it, DP would already be a lot more well known and clearly it isn't, which is why you shouldn't even consider joining the company.
Once again this is another red flag, I'm sure by now you've probably decided to skip out on DP because the red flags run way too deep.
It's Basically A Funnel For Click 2 Sell
DP is marketed as a free product although I'm sure you would've already guessed that you'd need to spend money anyways because the business model being taught is regarding digital ads afterall.
However, instead of DP actually teaching you how to use ads like Google ads, bing ads, Facebook ads or YouTube ads, you're just funneled in to Click 2 sell, which just seems like a very shady company that charges way to much for their packages.
I'm assuming that DP isnprobably just an affiliate for this company so they'll make a commission as long as you buy a package.
So, in reality the system that DP wants you to use is far from free.
Daniel Bluth Isn't Real
Daniel Bluth is actually just a fake pen name and the image that's used to try and make Daniel look real is also false. The image in question is actually just a stock image and highly unlikely to be the real name of the vendor in question.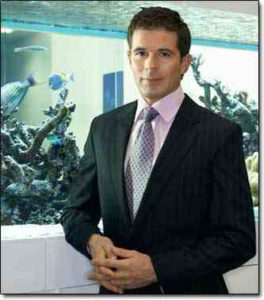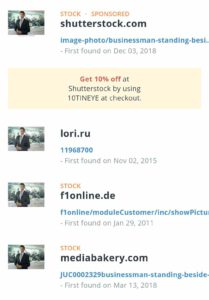 So yeah, another red flag that's definitely worth taking note of.

---
THE GOOD THINGS
I honestly don't think that there's anything good going for DP so, I can't really tell you why it may be worth checking out. I guess the use of ads is a legitimate way to make money but, besides the method used being legitimate, there's really nothing of substance here.
==>Click Here To Access My FREE Make Money Online Guide!<==
---
IS DIGITAL PAYDAY A SCAM?
I 100% believe that DP is a scam and something that you should absolutely avoid.
The red flags present such as the overhyped sales pitch and page, the false scarcity, the fact Daniel Bluth is a fake name and is using a stock image, the fact it's actually a sales funnel for Click 2 sell, the fake testimonials and the lie of having Mark Zuckerberg actually be a backer for the product in question clearly indicate, to me at least, that DP is a scam
So of course I'd suggest that you absolutely avoid DP.
---
MY PERSONAL RECOMMENDATION
I'd suggest you check out my personal recommendation if you still want to make money online, though I'll warn you right now, it isn't something through which money will come easy.
It is nonetheless a great business model for the online space in my opinion
So what is this method that I'm talking about?
This method I'm talking about is affiliate marketing. 
The reasons as to why I recommend it is because:
– expectations toward success are a lot more grounded
– it is a legitimate method that has been working consistently and continues to grow as more businesses want individuals to promote products
– it is a very scalable business
– and because it is free to start up, no unnecessarily large start up funds needed.
The service I recommend is Wealthy Affiliate. It's free to sign up to and will get you set up and ready to start your affiliate marketing journey within minutes, as it did for me when I begun my journey.


If you have any questions that you would like to ask me regarding DP , feel free to do so in the comments section below and I will get back to you as soon as I can. If you have your own thoughts about DP and would like to talk about it, again feel free to do so in the comments below!
Thanks
Amhil