Welcome to my Secret Millionaire Bot review!
It's likely that you have come across Secret Millionaire Bot through an email list, on social media or got it recommended by a friend or family member.
First and foremost I must commend you for actually doing a bit of extra research before committing to purchasing or joining Secret Millionaire Bot. For all you could have known, Secret Millionaire Bot may very well be a scam and rob you of your money so this review could help you find anything peculiar about it.
To be totally transparent with you I haven't used Secret Millionaire Bot so I can assure you that I will not attempt to sell you on it unless of course it's worth investing in.
What I will aim to do is provide you with an unbiased 3rd party review of Secret Millionaire Bot that will hopefully help you to make the correct decision in the end.
---
PRODUCT NAME: Secret Millionaire Bot (SMB)
OWNER/S: "Charles Allen"
TYPE OF PRODUCT: Affiliate marketing
PRICE: $37 (downsell to $17) + upsells
SUMMARY:In my opinion I do think that SMB is a scam mostly because of all the claims that it makes and probably will under deliver on. The other red flags also add to the reasons why I believe SMB isn't something worth getting involved with.
The overhyped sales page, the very vague information on the sales page, the false scarcity, the fake testimonials, the factor of it being a rehash of another product and the fact that the identity of the vendor is hidden behind a pen name, are all red flags that have a high probability of proving that SMB is nothing more than a scam.
So this means that I recommend that you skip it.
FINAL RATING: 1/5
RECOMMENDED: NO


---
WHAT IS SECRET MILLIONAIRE BOT?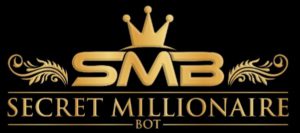 The moment that I heard the name of the product, Secret Millionaire Bot, multiple light bulbs instantly started turning on in my head because in my experience, when a product uses the world millionaire in their name, it usually isn't the greatest of products.
Anyways, I don't want to be too quick to judge it because there is a chance that it could be legit, this is why I used my time going through the sales page. Honestly having seen so many very bland sales pages in recent times, SMB actually does seem to have a very clean looking design for the page.
Of course within the page there are so many elements of overhype, with the earning statements, testimonials and even a "live feed" at the bottom. SMB definitely does nail the aesthetic element of the product.
However, there just are way too many red flags within the sales copy to make it seem like anything worth your while, there are a plethora of fake testimonials on there (which I'll prove a little later in the review), there are bunch of unrealistic expectations plastered all over the sales copy which try to make you believe that making quick money is possible.
The truth is that no business is ever as easy as just pushing a button and seeing money just flow into your account as SMB tries to make you believe. There's a very very small chance that you'll make a few thousand within your first few days, hell it's even unlikely that you'll make it within your first few months.
Get rich schemes like SMB try to entice naive people into buying programs through false statements and images to make them believe that it's quick and easy. Although there is an argument to be made that making money is genuinely easy, making fast money is just a full on fad and a false statement.
I've reviewed a lot of products on this website such as :
Which is why I do believe I have a solid grasp on what makes a good or a bad product.
==>Click Here To Access My FREE Make Money Online Guide!<==
---
HOW DOES SECRET MILLIONAIRE BOT?
The truth is that SMB is a product specifically made so that the vendor or in this case Charles Allen can make as much money as they can from you.
You would think that at this point people would've figured out what a scam or a Ponzi scheme does when selling you on a product but, surprisingly the tactics SMB uses still works and still generates sales. That's why people like me are on the Internet exposing the fat lies that Charles and products like SMB sell.
So what is the basic premise of what Charles is aiming to teach you?
As it turns, the method is actually something called affiliate marketing. The good news here is that affiliate marketing is genuinely a good way to make money online and a legitimate online business model to delve into.
In fact it's definitely possible to make $1k+ a day if not more through it but, there's no way that you'll be making that kind money, firstly as a beginner and secondly really quickly with what SMB teaches, let alone through an actual affiliate marketing training program.
If you don't already know what affiliate marketing is, to put it simply it's a way through which you can make commissions on other peoples products, if you manage to make a sale through a unique affiliate link provided by the product vendor.
For example amazon have their own affiliate program called the amazon associates program which shows how it's actually very much a mainstream business model that one of the biggest companies in the world uses.
The unfortunate thing here is that SMB isn't going to teach how to use this method effectively, usually products that overhype themselves just like SMB, tend to have very low quality tutorials in the membership area, even in some cases they tend to steal other people's free content from YouTube.
So, what I'm saying here is that SMB is highly unlikely to provide you with any solid or even up to date and actionable tutorials that'll realistically be able to make you money.
The Upsells 
Of course SMB has a bunch of Upsells, afterall, Charles is mostly aiming to profit as much as he can from you so, the more money he can make from you the better.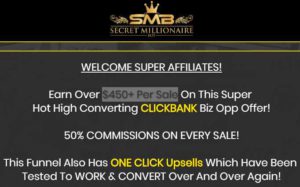 I couldn't find out the exact number of upsells that you'll be bombarded with within the membership area but, what I did find was that affiliated can earn around $450+ in commissions through it. This means that at the very least, the upsells will amount to $900+.
That's a figure which isn't anything to scoff at.


---
WHO IS SECRET MILLIONAIRE BOT FOR?
I personally don't think that anyone should consider buying SMB. This is because there are a lot of problems with it regarding its honesty in the sales page and a bunch of other red flags as well such as overhype and what not which I'll mention below.
Because SMB does use affiliate marketing as its main way to teach customers how to make money, there is potential to make some kind of money through it however, in my experience when a product isn't very honest and does not give you much to go off within the sales page, it usually isn't a very good product.
Are You Tired Of Working For A Boss? If So Why Not Take Your Job Into Your Hands And Work For No One But Yourself… If You Want To Do This Check Out My #1 Recommendation
---
THE NOT SO GOOD THINGS
Overhyped Sales Page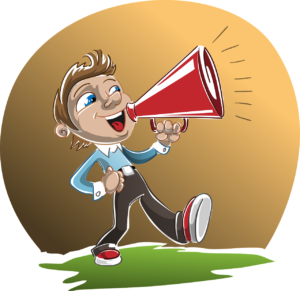 The sales page does make quite a few bold claims such as saying how it's possible for you to generate money within your first few days and of course, a plethora of testimonials and earning screenshot showing thousands being made daily and what not.
So there's no question about it that SMB does really hype up itself for customers. Usually when a product does do this, it tends to be empty promises that don't lead to much, which is why I consider it a red flag and a reason why you should skip out on SMB
The Information On The Sales Page Is Very Vague 
The sales page literally gives you no clear indication as to what you'll be getting within the members area. All you're told is that it's a system that can make you money in your first day or how easy it is to use yet, these information bites tell you nothing at all about SMB.
So, SMB is essentially just pure hype with not substance, of course as I have seen and reviewed many products, I usually can make out what a product is trying to sell but, in general the lack of any clarity regarding a product within a sales page are big red flags in my books.
False Scarcity
The sales page has a lot of false scarcity elements to it, the limited number of spots and the supposed shut down of the product by midnight. These are sales tactics that many very shady products tend to do.
It's done more so that the more gullible individuals out there who don't think before they buy, instead it probably makes them purchase through their emotions, maybe because they need quick cash to deal within any financial crisis that they may be involved in and what not.
Although to me, it comes of as a very cheap trick, I honestly don't doubt that it actually works which is why I consider this to be another red flag, especially when a product like SMB uses it.
Fake Testimonials
With the unrealistic things that are being stated by the testimonials such as making $2k within your first day, are all just way too overhyped and unrealistic to be legitimate.
It makes SMB come of as a get rich scheme and as I've said before, no business, whether online or offline can achieve results so quickly unless something shady is going on in the background.
Besides the images used in the sales page are fake as well, being mere stock photos from other websites or as the example below shows someone who's got a completely different name.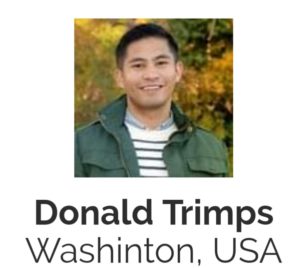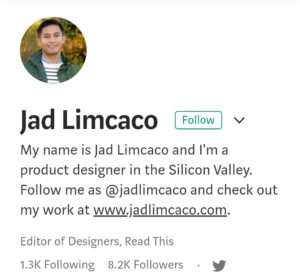 So, I definitely think that you should take whatever results that SMB claims to produce for others with a grain of salt.
Moreover, at the bottom of the sales page, it's even stated that the testimonials and results are from another program called Easy Insta Profits, which adds more fuel to the fire and firepower to my point in SMB using fake testimonials.
It also shows that SMB probably is also a rehashed product which adds another layer of untrustworthyness for it.
Who Is Charles Allen??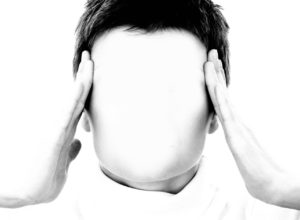 We're told the name Charles Allen in the video yet we don't get to see his face to make out who he is. As it turns out Charles Allen is actually a pen name used by the vendor to hide his identity.
Think about it for a second, if a vendor isn't willing to show their face and identify as SMB's creator, how likely do you think it is that SMB is a legitimate product?
In my experience when the vendor decides to hide behind a pen name, it's mostly done because they probably believe their product isn't that great so, in order to avoid any backlash and happily run away with your money, a pen name is used.
I obviously consider this to be a red flag and major reason as to why you should skip out on SMB.

---
THE GOOD THINGS
30 Day Money Back Gurantee
As SMB is a clickbank product, at the very least the refund policy should be honoured. I guess you could class this as a good thing.
Affiliate Marketing Is A Legit Way To Make Money 
As you should know by now, affiliate marketing is a legit online business model to pursue so at the very least I can say that SMB isn't using some fake unheard of method, or a secret method to show you how to make money.
This doesn't obviously mean that you should buy SMB but, to me, the fact it promotes affiliate marketing is another good thing although a very minor positive.
==>Click Here To Access My FREE Make Money Online Guide!<==
---
IS SECRET MILLIONAIRE BOT A SCAM?
In my opinion I do think that SMB is a scam, mostly because of all the claims that it makes and will probably under deliver in. The other red flags also add to the reason why I believe SMB isn't something worth getting involved with.
The overhyped sales page, the very vague information on the sales page, the false scarcity, the fake testimonials, the factor of it being a rehash of another product and the fact that the identity of the vendor is hidden behind a pen name, are all red flags that have a high probability of proving that SMB is nothing more than a scam.
So this means that I don't recommend that you buy it.
---
MY PERSONAL RECOMMENDATION
I'd suggest you check out my personal recommendation if you still want to make money online, though I'll warn you right now, it isn't something through which money will come easy.
It is nonetheless a great business model for the online space in my opinion
So what is this method that I'm talking about?
This method I'm talking about is affiliate marketing. 
SMB Does use affiliate marketing although not to a very high level which so why I'm recommending this product over it. The reasons as to why I recommend it is because:
– expectations toward success are a lot more grounded
– it is a legitimate method that has been working consistently and continues to grow as more businesses want individuals to promote products
– it is a very scalable business
– and because it is free to start up, no unnecessarily large start up funds needed.
The service I recommend is Wealthy Affiliate. It's free to sign up to and will get you set up and ready to start your affiliate marketing journey within minutes, as it did for me when I begun my journey.


If you have any questions that you would like to ask me regarding SMB , feel free to do so in the comments section below and I will get back to you as soon as I can. If you have your own thoughts about SMB and would like to talk about it, again feel free to do so in the comments below!
Thanks
Amhil