Welcome to my The Silk Road Effect review!
It's likely that you have come across The Silk Road Effect through an email list, on social media or got it recommended by a friend or family member.
First and foremost I must commend you for actually doing a bit of extra research before committing to purchasing or joining The Silk Road Effect. For all you could have known, The Silk Road Effect may very well be a scam and rob you of your money so this review could help you find anything peculiar about it.
To be totally transparent with you I haven't used The Silk Road Effect so I can assure you that I will not attempt to sell you on it unless of course it's worth investing in.
What I will aim to do is provide you with an unbiased 3rd party review of The Silk Road Effect that will hopefully help you to make the correct decision in the end.
---
PRODUCT NAME: The Silk Road Effect (SRE)
OWNER/S: Lee Walker
TYPE OF PRODUCT: Ecommerce Course
PRICE: $9 +upsells
SUMMARY: In my opinion I do think that The Silk Road Effect is a scam even though on the other side it does technically show you some kind of system however, the number of things that are wrong with SRE definitely outweighs Andy's positive light that shines on it.
The Overhyped claims and false scarcity, the lack of an actual identity of the vendor, the lack of any accessible terms and conditions or privacy policy page and the fact that the product on the other side is very basic and really only a front to get people to purchase the up sells, are the major reasons why I consider SRE to be a scam.
So in short you should skip this product entirely.
FINAL RATING: 1/5
RECOMMENDED: NO


---
WHAT IS THE SILK ROAD EFFECT?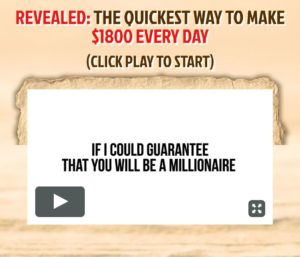 My first impressions of The Silk Road Effect wasn't very positive, the first thing that stuck out to me was the claim at the top of the page stating how this system can show you how to make "$1.8k in the quickest way every day".
The next thing that stuck out to me is the really familiar page layout that, from the many products I've seen, was reminiscent of a scam.
Many get rich schemes try to make you hear what you want to hear and not really provide you with any solid evidence proving their ludicrous and overhyped claims and this continues from the headline of the page to grip you, into the actual contents of the sales pitch as well.
The sales pitch goes on to make further money claims. Literally in the beginning of the video the spokesperson claims that it's possible to make over a million dollars within 12 months and he calls this method an ancient and a terrible secret that society doesn't want you to know about.
The fact of the matter is that this method he's talking about isn't really anything new, especially in the online space, it's the business model of e-commerce.
I guess you could say that in this case it's more in line with the dropshipping model which is quite popular nowadays and is far from being a "terrible secret" or whatever lingo the spokesperson uses to describe his system.
there's even an instance in the sales pitch where it's stated that there are no such things as get rich schemes and that you should believe that it's actually possible to make good and quick money online.
At that point I'd already made up my mind about SRE. Regarding the lack of a face within the whole pitch, it seems like the name of this person is Lee Walker which isn't something actually said in the sales page.
As it stands, there number of red flags present so, to me it doesn't look like SRE is holding up too well.
I've reviewed a lot of products in this website such as :
That's why I do believe I have a solid grasp on what makes a good or bad product.
==>Click Here To Access My FREE Make Money Online Guide!<==
---
HOW DOES THE SILK ROAD EFFECT WORK?
The truth is that the ecommerce startergy that is taught by SRE is actually legitimate and it definitely is very possible to make money in this way however, it's definitely not as easy as this Lee Walker dude is making it out to be.
In this case the type of ecommerce being advertised is dropshipping, which basically entails that you don't actually need to purchase a bulk of a specific product in order to make a sale.
Instead all you need to do is set up a store, put products on that store at a higher price than the outsourced price and once someone buys the product, that's when you buy your outsourced product from retailers like alibaba or aliexpress and keep the difference.
Check out the video below for a better understanding of dropshipping.
The reality is that it is possible to make very good money using the dropshipping method but, it requires a lot of upfront and back end work to see really good results, which definitely doesn't mimic Lee's thoughts.
Think about it for a second, who in their right mind would charge only $9 for a system that can supposedly make them and others $34k a month?
Lee knows this fact that's why he's not charging you a lot to check out the initial front end of his course, the reason why is because he's trying to bait you into buying into his overhyped BS so that he can upsell you on his other courses in the members area.
Honestly, more likely than not, you'll be left wanting to learn more as you'll likely only learn oudated or very basic knowledge on eccommerce in the front end package and in order to actually learn the valuable stuff, you'll probably be roped into buying a couple of upsells worth 20-30 times the cheap $9.
So this sales page and the cheap price is made in order to get you involved in SRE's sales funnel in which you'll be sold on many other more expensive products and in turn be sold on the upsells that accumulate to over $742 worth of more BS.


---
WHO IS THE SILK ROAD EFFECT FOR?
SRE is a course that I don't think has very much value, yes it can teach you the very basics about ecommerce but, the basics are only taught for the purpose of making you trudge though the sales funnel and in the end make Lee Walker as much money from you as possible.
I personally don't think that anyone should really buy into SRE and the reasons why I think this are quite extensive. I'll mention what they are down below.
Are You Tired Of Working For A Boss? If So Why Not Take Your Job Into Your Hands And Work For No One But Yourself… If You Want To Do This Check Out My #1 Recommendation 
---
THE NOT SO GOOD THINGS
It's Overhyped
The sales page is definitely overhyped and pretty much insinuates that SRE actually is a get rich scheme and something very easy to do. The truth is that making $1.8k a day isn't really going to be possible for most people and the 1 million in 12 month's claim is even more ridiculous.
Also the story about Lee making over $1 million in a year, then talking about how he makes $34k+ doesn't seem to add up with his story either because if he's made over a million he should be making closer to 6 figures a month and not the mid 5 figures.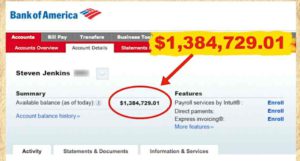 Anyways, the bottom line here is that Lee makes a lot of unrealistic claims regarding the Ecommerce or dropshipping business and it's neither as cheap or as easy as he makes it out to be. The reality is that you will need to spend a lot of money on ads and a lot of time managing your store before you could ever see such luxurious results.
This is a big red flag in my opinion as what you're being sold on is an outlandish dream and nothing more.
False Scarcity
In the sales pitch Lee says that there are only a limited number of spaces available and after they've been taken he will shut down the system.
Do you really believe this?
Well obviously this is a lie and of course Lee's and SRE's main objective is to make sales, the only reason he makes this false scarcity claims is so that he can target the few naive individuals who actually think with their emotions and not their mind and the funny thing is that this tactic has worked before and likely will continue to work for as long as it's around.
So yeah… This is another red flag and another reason to avoid SRE.
Fake Earning Screenshots
The earning screenshots could potentially be real but, logic leads me to believe that they probably aren't. Getting money screenshots are super easy to do nowadays anyways, in fact you can even edit the figures of a website, including money figures, if you understand the know how.
So, screenshots showing huge income figures just don't really seem very genuine especially when the pitch and the product in question is so overhyped. I'd suggest taking any and all testimonials regarding SRE with a grain of salt because it's most likely that the income screenshots aren't real.
Who Is Lee Walker??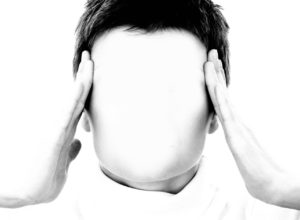 When the identity of a vendor isn't visible or if the vendor in general just doesn't show up, at all, to represent themselves as the face of the product they're promoting, it usually means that the vendor doesn't believe in the product they're selling and just want to make as much money as they can without facing any negative backlash.
The spokesperson doesn't ever really say his name in the sales pitch but, for some reason reason the name Lee Walker was shown in my notification bar that's why I'm assuming the spokesperson and vendors name is Lee Walker.
Although there is a name for the vendor, without a picture to identify him, it's hard to trust SRE therefore, this factor is another red flag in my books.
It's Just A Front To Sell You On The Upsells
The reality is that the front end package is only as cheap as it is, is so that Lee can sell you on the upsells when you find out you're left wanting more and are lead to believe that all the information you want is in the upsells.
This is where some individuals are lead through a rabbit hole and tend to find themselves in positions where they've spent more money than anticipated for frankly mediocre training.
The true goal for SRE is likely to get you to spend as much money as you can so that Lee can get rich off of your naivety.
The Information In The Front End Package Is Very Basic
In the front package you'll be given access to a PDF as well 10 outdated and mediocre training videos. This package only really covers the very basics of eccommerce and definitely won't be making you good money or anywhere close to $2k a day like Lee suggests.
As I've said numerous times, the purpose of this course is to make you buy into the upsells, the lack of any care put into the front end of SRE probably should tell you about Lee's motives here anyways, that's why you should avoid buying into SRE.
No Access To The Terms And Conditions Or The Privacy Policy
The lack of either of these elements suggest that SRE doesn't seem to be wanting to run a legitimate business because it's actually a requirement to have these in place. It's more so that they're not accessible unless you purchase the package but, the fact you can't see them unless you buy the course is once again another glaring red flag to me.

---
THE GOOD THINGS
Ecommerce Is A Legit Online Opportunity
Ecommerce is obviously a legitimate way to make money online and it's also the business, arguably the most successful companies on the Internet use such as amazon and eBay therefore, it's a model that works and actually continues to work.
SRE just really overhypes the potential for newbies and really undersells them on the real costs of running such as business
60 Day Money Back Guarantee
As SRE is a clickbank product, the 60 day money back guarantee is highly likely to be honoured so I guess this is another good thing regarding this product especially if you've already spent money on it.
==>Click Here To Access My FREE Make Money Online Guide!<==
---
IS THE SILK ROAD EFFECT A SCAM?
In my opinion I do think that The Silk Road Effect is a scam even though the product on the other side does technically show you a something however, the number of things that are wrong with SRE definitely outweighs Andy's positive light that shines on it.
The overhyped claims and false scarcity, the lack of an actual identity of the vendor, the lack of an accessible terms and conditions or privacy policy page and the fact that the product on the other side is very basic and really only a front to get people to purchase the upsells, are the reasons why I consider SRE to be a scam.
So in short you should skip this product entirely.
---
MY PERSONAL RECOMMENDATION
I'd suggest you check out my personal recommendation if you still want to make money online, though I'll warn you right now, it isn't something through which money will come easy.
It is nonetheless a great business model for the online space in my opinion
So what is this method that I'm talking about?
This method I'm talking about is affiliate marketing. 
The reasons as to why I recommend it is because:
– expectations toward success are a lot more grounded
– it is a legitimate method that has been working consistently and continues to grow as more businesses want individuals to promote products
– it is a very scalable business
– and because it is free to start up, no unnecessarily large start up funds needed.
The service I recommend is Wealthy Affiliate. It's free to sign up to and will get you set up and ready to start your affiliate marketing journey within minutes, as it did for me when I begun my journey.


If you have any questions that you would like to ask me regarding SRE, feel free to do so in the comments section below and I will get back to you as soon as I can. If you have your own thoughts about SRE and would like to talk about it, again feel free to do so in the comments below!
Thanks
Amhil