Welcome to my Bulletproof Profits review!
It's likely that you have come across Bulletproof Profits through an email list, on social media or got it recommended by a friend or family member.
First and foremost I must commend you for actually doing a bit of extra research before committing to purchasing or joining Bulletproof Profits. For all you could have known, Bulletproof Profits may very well be a scam and rob you of your money so this review could help you find anything peculiar about it.
To be totally transparent with you I haven't used Bulletproof Profits so I can assure you that I will not attempt to sell you on it unless of course it's worth investing in.
What I will aim to do is provide you with an unbiased 3rd party review of Bulletproof Profits that will hopefully help you to make the correct decision in the end.
---
PRODUCT NAME: Bulletproof Profits (BPP)
OWNER/S: "Justin Tyler"
TYPE OF PRODUCT: Amazon Course
PRICE: $9 + upsells
SUMMARY: I do think that Bulletproof Profits is scam and there are a plethora of red flags exposing this fact. The over the top unrealistic claims, the fake scarcity and fake testimonials, the fact that the identity of the vendor is hidden and the fact that the main course is both outdated and really just a front for the upsells, prove to me that there's at least a 90% chance that the vendor is trying to scam you.
Although using amazon as a way to make money is legitimate, BPP just isn't the best way to do it therefore, you should avoid it.
FINAL RATING: 1/5
RECOMMENDED: NO


---
WHAT IS BULLETPROOF PROFITS?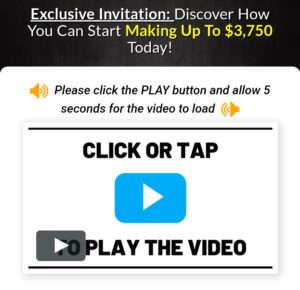 The first thing I noticed about Bulletproof Profits is the bold claim made at the top of the page. The claim that you can make " $3750 with just 7 clicks today" is a very clear red flag that the system as a whole likely isn't going to be trustworthy.
Moreover, the whole layout of the page even the first few seconds of of the video literally mimic many other scams I've looked into. The video is narrated by an individual called "Justin Tyler" who's supposedly the creator but, I highly doubt that, it's probably some spokesperson that the vendor has paid to read his script.
The beginning of the video pretty much hypes up this system that Justin's selling, he makes very bold claims about how this market he's asking you to get involved in is worth $685 billion and how it has nothing to do with shopfiy, bitcoin, pyramid schemes or anything illegal.
He then goes onto say how he made $40k+ within his first 21 days and immediately after says we're not saying you can make millions doing this, we need to keep expectations "realistic…" I mean come on, none of Justin's claims about BPP are realistic and clearly everything that's being said is what he wants you to hear.
There are a fair few fake testimonials as well such as the constantly updated Facebook ones below the video and a few in the video "showing" how you can make $50k in 30 minutes or other ridiculous testimonials like this.
As it turns out the whole premise behind BPP is regarding amazon, FBA and associates programs.
I've reviewed a ton of scams and even good products on this website such as :
That's why I believe I have a pretty solid idea on what makes a good or a bad product.
==>Click Here To Access My FREE Make Money Online Guide!<==
---
HOW DOES BULLETPROOF PROFITS WORK?
If you expected anything worthwhile for 9 bucks, especially something that can make you tens of thousands of dollars per month, unfortunately that is not going to be the case.
The reality with courses and overhyped courses just like BPP is that they first aim to rope you in with a cheap and affordable front end package that usually has a very basic set of training and resources which usually leave you wanting more. Of course it's after this initial honeymoon where you'll be bombarded by the expensive upsells.
If you're curious about what you'll get in the front end $9 package, all you'll receive are a bunch of outdated PDF's that make up the bulk of this course. Of course because BFF is a stitched together $9 course trying to teach you about amazon, of course the training is going to be very lack luster at best.
The course is made up of a few different elements which include :
Level 1 Course : The first section of the course tries to teach you about amazon FBA (fulfilment by amazon) but the contents of this course is very basic and outdated so, it really doesn't have much use at all. 
Level 2 Course : This section basically discusses the benefits of using paid advertisement and why you should use it. 
Bonus Strategies : As the name suggests, you're told about a few bonus strategies you can use to find cheaper products to sell on amazon for higher prices. It tells you about going to local auctions and finding discounted prices from local shops (all very basic knowledge to be honest). 
10k Affiliate Plan : This section consists of 2 PDF's that aim to show you how to make money using amazon's affiliate program. There's no real training on how to use this form of marketing, it just gives you a brief overview of affiliate marketing and nothing more. 
Wealth Hypnosis : This section just goes over some mindset stuff. In general it can be useful but, in the context of BPP where you're not really taught anything worthwhile, this section is pretty useless in my opinion. 
BPP is a a very generic course with little to nothing really of value provided in the front end package, hell there are soo many more valuable amazon FBA content on YouTube that you can look into for free if you wanted to, such as through the video below.
The reality is that the sales video really overhypes the potential for this product and the front end package definitely under delivers therefore, if you were an unsuspecting buyer, you'd think the next logical step to take would be to get the upsells on offer and of course, that's exactly what Justin wants you to do as well.
The Upsells
There are 2 upsells on offer, both of which cost over $100. This might be a shock for a lot people who bought the front end package thinking maybe the upsells would be reasonably priced but, as to be expected, the prices are 10 to 20 times more expensive than BPP's $9 bait.
Upsell 1 Bulletproof Profit Turbo ($197) : This upsell is meant to make you believe that Justin actually will provide you with "loopholes" to help you 10x the amount of money you can make using amazon. Yeah… That's really unlikely to be the case and obviously it's trying to tell you what you want to hear and not what's realistic.
Upsell 2 Bulletproof Paydays ($145) : This upsell pretty match makes the same claims as the first one saying how if you buy this you'll be able to 10x your profits even quicker. Of course that's just a bowl of lies and you definitely shouldn't waste any of your money investing in these upsells.


---
WHO IS BULLETPROOF PROFITS FOR?
BPP  is something that I don't think anyone should really get involved in even if the basic premise behind Justin's product is legitimate. The information in the course is outdated and the push for selling on the overpriced and once again, overhyped upsells which are probably the real products for BPP, make it seem as if BPP is not really genuine in what it wants for you.
So yeah…. I don't think that BPP is for anyone besides those who are just a little curious about what's on the inside although, even then I don't think it's a wise move as it might make the creator think he should continue making lackluster courses.
Are You Tired Of Working For A Boss? If So Why Not Take Your Job Into Your Hands And Work For No One But Yourself… If You Want To Do This Check Out My #1 Recommendation 
---
THE NOT SO GOOD THINGS
It's Really Overhyped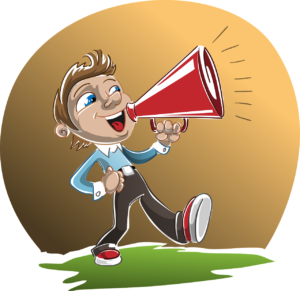 The sales video seems. to do everything in its power to make you believe that it's actually possible to make $2k a day or $50k a day and even goes so far as to claim it's actually realistic but, the reality is that this is obviously not true.
Although it might possible to make these kind of figures through amazon, it definitely isn't something through which you can get rich quick. There is a lot of upfront work that you will need to do, such as researching what the best or most profitable products are, getting positive reviews on your amazon account so people actually trust you and your willingness to invest quite a bit of capital into the business venture.
A $9 course just will not cover much at all let alone assist you in making as much money as Justin claims you will be able to do "today"…
The reality is that BPP is only putting out things that you want to hear and not what is actually considered to be realistic so to me, this is a massive red flag
Fake Scarcity
In the sales page, it's stated that BPP is invitation only and limited to a select group of people that have personally been chosen. Of course this isn't true and anyone, if they want to, can go to the sales page without an invitation, in the end of the day BPP's main goal is to actually make as many sales as they can.
It even tries to rush you on buying the product by saying that it's only around till the end of the day…

This is a very common tactic used by vendors as it gets the emotions of customers to rise and possibly lead them to make a stupid purchase. It's what happens in sales and supermarkets all the time where they say certain items are only available for a limited time.
This isn't the case with BPP and the reason why Justin does it is so that he can catch out a few easy pickings. The scarcity in this scenario is obviously fake. This is a red flag and another reason to skip out on BPP.
Fake Testimonials 
There's a constantly updated Facebook comments feed below the sales video which supposedly shows people making lots of money using BPP's strategies.
This once again is clarly fake and the testimonials are fake too besides, do you really think a course that's been out for only a month could produce so many testimonials claiming they've made members so and so money?
The reality is that making money is not easy therefore, even in the off chance where these Facebook testimonials are real, they're far from being realistic expectations for most people.
The Real Costs Lie With The Upsells 
The front end package is actually just a front to get you to buy the upsells. This is a pretty common thing amongst scams where they offer you a very cheap deal so that you can buy into their funnel where you'll be sold on the "actual products" the vendors wanted to sell you.
The upsells are way more expensive than the $9 course and also don't really seem to add any substance to their training whatsoever besides just the ridiculous claims of being able to assist you in increasing you're revenue by 10x.
In my opinion the upsells are pretty useless and probably just a cash grab that Justin put in place to suck you dry from more of your hard earned cash
Who Even Is Justin Tyler?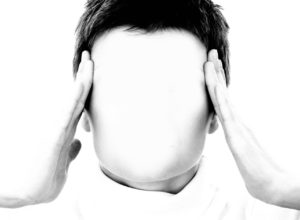 We're given the name Justin Tyler, who is the supposed vendor behind BPP however, we never really get to see who exactly Justin is because there's no images showing his face anywhere in the sales video.
This means that it is quite possible that Justin is a pen name and that he's hiding his identity, probably because of how overhyped and frankly useless his product is.
Usually when the vendor doesn't show their face or uses a generic narrator voice to disguise themselves, it's a tell tale sign the product in question isn't what it's shaped up to be. If a vendor isn't willing to back their product by showing their face, why should you risk your money and invest in it then?
In my experience this is a very big red flag and should be another reason to look elsewhere if you want to make money online legitimately.
The Course Is Outdated And Very Basic
The course is also outdated and very basic. The information within it is stuff that you could find on YouTube and probably better in quality as well. The use of PDF's and the lack of any videos is also a bummer so, even if you do invest in BPP, it's quite likely that you'll be left disappointed.

---
THE GOOD THINGS
Using Amazon Is. A Legit Way To Make Money
Amazon is a legit way to make money online and it's also true that thousands of people have made very good money using their affiliate program and actually being of one of their sellers.
So even if the course by BPP is very poor, the fact of the matter is that it's at the very least promoting a method that does realistically have good monetary potential.
60 Day Money Back Guarantee
As BPP is a clickbank product, the 60 day money back guarantee will be most likely be honoured so  if you do buy the product for some reason, it should be fairly easy to get your money back.
==>Click Here To Access My FREE Make Money Online Guide!<==
---
IS BULLETPROOF PROFITS A SCAM?
Well this depends on your perspective, technically speaking the course being sold by BPP does actually show you a proven method to make money online however, in my opinion the fact it claims unrealistic things and seriously under Delivers on these claims, BPP is more or less a scam in my opinion.
The reasons as to why I say this is because there are just way too many red flags exposing this fact.
The over the top unrealistic claims, the fake scarcity and fake testimonials, the fact that the identity of the vendor is hidden and the fact that the main course is both outdated and really just a front for the upsells prove to me that there's at least a 90% chance that the vendor is trying to scam you.
Although using amazon as a way to make money is legitimate, BPP just isn't the best way to do it therefore, you should avoid it. If you want to learn of a way to make legit money online, then continue reading…
---
MY PERSONAL RECOMMENDATION
I'd suggest you check out my personal recommendation if you still want to make money online, though I'll warn you right now, it isn't something through which money will come easy.
It is nonetheless a great business model for the online space in my opinion
So what is this method that I'm talking about?
This method I'm talking about is affiliate marketing. 
The reasons as to why I recommend it is because:
– expectations toward success are a lot more grounded
– it is a legitimate method that has been working consistently and continues to grow as more businesses want individuals to promote products
– it is a very scalable business
– and because it is free to start up, no unnecessarily large start up funds needed.
The service I recommend is Wealthy Affiliate. It's free to sign up to and will get you set up and ready to start your affiliate marketing journey within minutes, as it did for me when I begun my journey.


If you have any questions that you would like to ask me regarding BPP, feel free to do so in the comments section below and I will get back to you as soon as I can. If you have your own thoughts about BPP and would like to talk about it, again feel free to do so in the comments below!
Thanks
Amhil