Welcome to my Insider Profit Groups review!
It's likely that you have come across Insider Profit Groups through an email list, on social media or got it recommended by a friend or family member.
First and foremost I must commend you for actually doing a bit of extra research before committing to purchasing or joining Insider Profit Groups. For all you could have known, Insider Profit Groups may very well be a scam and rob you of your money so this review could help you find anything peculiar about it.
To be totally transparent with you I haven't used Inside Profit Groups so I can assure you that I will not attempt to sell you on it unless of course it's worth investing in.
What I will aim to do is provide you with an unbiased 3rd party review of Insider Profit Groups that will hopefully help you to make the correct decision in the end.
---
PRODUCT NAME: Insder Profit Groups
OWNER/S: Steven Jason
TYPE OF PRODUCT:  Facebook / affiliate marketing course
PRICE: $9 + upsells
SUMMARY: Insider Profit System isn't a full on a scam but there are a lot of reasons and red flags present that may make you think otherwise.
The overhyped claims, the false scarcity that's present, the lack of a face to make the system in question seem like it has a trustworthy ambassador behind it and the fact that the real costs to run this Facebook group is a lot more than Steven says, doesn't make Insider Profit Groups seem like a very appealing course to purchase.
Yes affiliate marketing as an online marketing system does work as well as has a lot of potential and the 60 day money back guarantee is also a nice touch but, all in all I strongly recommend against buying this $9 product
FINAL RATING: 1/5
RECOMMENDED: NO


---
WHAT IS INSIDER PROFIT GROUPS?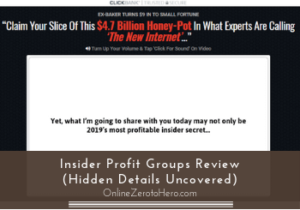 The moment that I landed on Insider Profit Groups landing page it instantly reminded me of multiple other products that I've reviewed over the last year. Most notably the vendor seems to have the same voice and the landing page seems to have the same layout as Club Shanghai. Club Shanghai. 
Right of the bat you're shown this bold claim saying how you can turn "$9 to $11252 a month". This already triggers a few red flags in my mind because it just is quite unrealistic for most people. As for what's stated in the sales pitch it's similarly shady.
The beginning of the pitch simply goes over the life experiences that the spokesperson, Steven Jason, has been through he talks about how he was a "Baker" and how he's been struggling for so long trying to find a way out, you know all kinds of sales strategies to get you into his frame.
Then a short while later he exposes the basic premise of his course that shows you how to access this supposed "$4.7 billon honey pot" and as it turns out, this strategy is Facebook group marketing.
In the video pitch, Steven goes on to claim how he managed to create a Facebook group from scratch that's now got 20k members and is generating $1175 on autopilot.
These results would get anyone's blood boiling, it'd very easily persuade you to fork out a measly 9 bucks to purchase right?
The other added perks such as you not needing any technical skills or that you don't need to write content makes it even more enticing, especially with a done for you blueprint that you can follow.
All of these factors do make Insider Profit Groups very appealing for the unsuspecting buyers out there however, for me it does almost come of as a one button push, get rich scheme kind of deal but, even if it does show quite a few red flags on the sales page, I think it's a least worth checking out what it actually offers.
Just so you know I've reviewed many products on this website such as :
So I think I do have a pretty soldi grasp in what makes a good product or a scam.
==>Click Here To Access My FREE Make Money Online Guide!<==
---
HOW DOES INSIDER PROFIT GROUPS WORK?
As is stated in the sales video by Steven, Insider Profit Groups uses Facebook groups as its main place to make money but, how exactly can you actually monetize your groups.
To put it simply, what you'll be doing is promoting affiliate products in the groups and as long as someone purchases a product through your link in the group, you should make a commission.
Although we're told how this strategy regarding Facebook groups is still not used by too many online marketers (which may very well be true), the concept as a whole isn't really anything unique.
Facebook groups are definitely a legit way to make money and quite a few online marketers have leveraged them as a very profitable affiliate marketing resource however, it's far from being as easy a thing as described within the sales page.
Generating high quality leads to join your Facebook group and actually buying what you recommend isn't going to be easy and as for if it's the most sustainable of stratergies too, well personally I think if you don't produce content on a regular basis, it's unlikely that it will be.
I personally would recommend taking a different more sustainable path in affiliate which that actually requires that you produce high quality content so that you can consistently generate leads whom are interested in the products you're promoting, whether it be regarding pets, golf or even about stock trading, eccomerce etc.
Affiliate marketing is undoubtedly a great area to delve into, as Steven says in the sales pitch, it's a $4.7 billion market and it won't stop growing any time soon as long as businesses are around.
Upsells
It should be pretty obvious that the $9 front end package isn't the only thing that the vendor is trying to sell you, undoubtedly there's going to be a few upsells in the members area.
The upsells in this case will of course increase the real costs that you'll be paying so, it's definitely worth taking this into account if you do buy into Insider Profit Groups.


---
WHO IS INSIDER PROFIT GROUPS FOR?
Insider Profit Groups does utilise a method that works however, all the claims that are made by this product claiming it only costs $9, kind of makes it seems like what's being offered is a little too good to be true.
Maybe there is some value to be gained by purchasing the product but, the claims of being overhyped and the plethora of problems with the likely very limited information in the front end package, doesn't strike Insider Profit Groups as the best choice to learn about affiliate marketing within Facebook groups, for me at least.
That's why I don't think anyone should consider buying it.
Are You Tired Of Working For A Boss? If So Why Not Take Your Job Into Your Hands And Work For No One But Yourself… If You Want To Do This Check Out My #1 Recommendation 
---
THE NOT SO GOOD THINGS
Overhyped Claims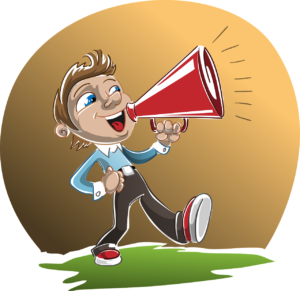 Steven makes quite a few overhyped claims within his sales pitch, he states how this $9 course can make you around $11k and how it's possible to make $1k per day on autopilot without any skills or need to create content.
He also claims that Insider Profit Groups can provide you with the blueprints for success so that you can create this Facebook money making system that'll make autopilot money.
All of these claims are definitely enticing but also highly unrealistic. The claims of it being easy to do this is far from true and honestly, without regular content, it'd be hard to persuade individuals to actually purchase through your affiliate links anyway.
Affiliate marketing is definitely a lucrative industry to be in and it's also true that the market is worth around $4.7 billion but, the Facebook strategy isn't going to be very sustainable unless you actually put in some work by providing good content to your Facebook leads (if you manage to get any).
If you can provide good quality content for your group, I do think it's very possible to make a sustainable and even a very lucrative sum of income using Steven's methods.
False Scarcity
On the sales page, Steven tries to persuade you by saying that the offer is only going to be around for a limited time. Of course this isn't true however, this is a tactic that a lot of scams I've reviewed seem to use so, personally I do consider it somewhat of a red flag
The Creator Is Hidden
Although we're told the name of the creator, which is supposedly Steven Jason, it seems as if the name is actually a pen name and the fact we also don't know who the face behind the product is, makes it quite hard to trust Inisider Profit Groups.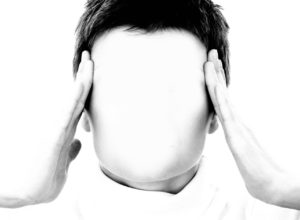 Usually when a system is legit the creator tends to be willing to actually show their face and be willing to take any backlash if their system turns out to be bad.
The fact that the creator, not only uses a fake pen name but also doesn't show us who he is exactly, does come off as a red flag and a major reason to avoid Insider Profit Groups in my perspective.
It Costs A Lot More Than Explained
The costs associated with developing a solid Facebook Group/ affiliate marketing group is a lot more costly than explained. In order to generate solid leads for whatever niche you decide to delve into, you will need to produce content as well as be required to purchase ads.
This is so that you can promote the page and actually gain some trust within your field. Without doing this, I highly doubt that you'll be able to make the ludicrous amount of 1k a day or 11k a month on autopilot.
In the end of the day you will need to invest either a lot of your time or money to get solid leads so you promote whatever affiliate products you want to.
If you're willing to put in the work to grow a 1000+ Facebook group, there is some potential but it's definitely not easy or an overnight success kind of deal.

---
THE GOOD THINGS
It's Cheap
At 9 bucks so you won't really be put in a tough spot, financially, if you were to take the plunge and try out the system, in the worst case scenario you'll be down the purchase price of a book
Obviously I'm not suggesting you buy it but, you've got admit the price is decent.
60 Day Money Back Guarantee
As Insider Profit Groups is a clickbank product, the money back guarantee on offer should be pretty good so yeah I guess you could say that it's a nice thing to have if you do change your mind after buying.
==>Click Here To Access My FREE Make Money Online Guide!<==
---
IS INSIDER PROFIT GROPUS A SCAM?
This is dependent on if you consider a product to be a scam even if it is a legitimate way to make money. Personally, although the Facebook groups affiliate marketing does work, the sales pitch and the plethora of red flags present make it pretty hard to consider Insider Profit Groups as a great product.
The overhyped claims, the false scarcity that's present, the lack of a face to make the system in question seem like it has a trustworthy ambassador behind it and the fact that the real costs to run this Facebook group is a lot more than Steven says, doesn't make Insider Profit Groups seem like a very appealing course to purchase in my opinion.
Yes affiliate marketing as an online marketing system does work as well as has a lot of potential and the 60 day money back guarantee is also nice touch but, all in all I strongly recommend against buying this $9 product.
If you want to learn of good way to make money online that doesn't issue false promises and can actually be checked out for free, continue reading…
---
MY PERSONAL RECOMMENDATION
I'd suggest you check out my personal recommendation if you still want to make money online, though I'll warn you right now, it isn't something through which money will come easy.
It is nonetheless a great business model for the online space in my opinion
So what is this method that I'm talking about?
This method I'm talking about is affiliate marketing. 
Although Insider Profit Groups does mention this, I don't believe it provides you enough knowledge on how to actually create a sustainable living through affiliate marketing. The reasons as to why I recommend it is because:
– expectations toward success are a lot more grounded
– it is a legitimate method that has been working consistently and continues to grow as more businesses want individuals to promote products
– it is a very scalable business
– and because it is free to start up, no unnecessarily large start up funds needed.
The service I recommend is Wealthy Affiliate. It's free to sign up to and will get you set up and ready to start your affiliate marketing journey within minutes, as it did for me when I begun my journey.


If you have any questions that you would like to ask me regarding Insider Profit Groups, feel free to do so in the comments section below and I will get back to you as soon as I can. If you have your own thoughts about Insider Profit Groups and would like to talk about it, again feel free to do so in the comments below!
Thanks
Amhil