It's likely that you have come across Zurvita through an email list, on social media or got it recommended by a friend or family member.
Is Zurvita a scam? The reasons why you're here is because you have want answers right so, that's what I'm going to provide for you within this Zurvita review.
First and foremost I must commend you for actually doing a bit of extra research before committing to joining Zurvita. For all you could have known, the product could be a major scam so the fact you're here right now, researching whether or not that's the case is a pretty smart move on your part.
To be fully transparent with you, I am personally not a member of Zurvita so I can assure you that I will not attempt to sell you it unless of course it's worth investing in.
What I will aim to do is provide you with an unbiased 3rd party look at Zurvita that will hopefully help you to make the best decision you can in the end.
---
PRODUCT NAME: Zurvita
OWNER/S: Mark and Tracy Jarvis
TYPE OF PRODUCT: health and wellness MLM
PRICE: $39.95
SUMMARY: The good news is that Zurvita is neither a scam or a pyramid scheme, it's a legitimate MLM company with a fair few positives going for it such as it being a part of the direct selling association, the fact people genuinely like the products, the start up costs not being all that high, the money back guarantee and the longevity of the company.
However, it also does have a fair few negatives such as the fact you will need to be very good at recruitment to succeed, the limited availability and the low sucees rate.
In my opinion, it's definitely a very solid MLM company with good products and cheap starting costs but, as it is a MLM company, the chances of succeeding are very low hence why I personally don't think it's the best business model to pursue, especially if you want to make money online or offline.
FINAL RATING: 2/5
RECOMMENDED: NO


---
WHAT IS ZURVITA?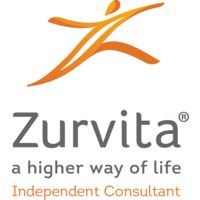 Zurvita is a MLM company founded by Mark & Tracy Jarvis in 2008 and it's focused on the health and wellness niche with its primary product line being nutritional drinks.
Much like other MLM's Zurvita has its own mission, the mission being "to provide a healthy lifestyle for people of all ages and and enjoy a higher way of life."
You could say it's mission is both commendable and pretty generic however, it does seem like the company has been doing pretty well in accomplishing some parts of this mission over the years but, I'm sure this isn't the reason why you're here right?
Your aim probably is to find out if Zurvita is a good money making opportunity. If that's the case, I'll definitely try to answer it for you within this review.
First of all, just so you have bit of trust in my thoughts on Zurvita, I've actually reviewed over 50 MLM business opportunities on this website such as :
Which is why I believe I have a pretty solid grasp on what makes a good or bad MLM opportunity.
==>Click Here To Get Access To My FREE Make Money Online Guide!<==
---
ZURVITA'S PRODUCT LINE
As I said in the beginning, Zurvita's mainline products are focused around nutritional drinks so it shouldn't come as a surprise that most of their products consist of mixable powders and so on.
The benefits that the majority of their products aim to have on your health are the following :
Enrich, restore, protect your body
Boost energy
Optimize health
Slow aging process
Powerful nutritional components make you feel vibrant, energetic and ready to live a life
These are typical health claims that a lot of MLM health and wellness companies make and because I've never actually tried them out for myself I can't say if they are the genuine benefits. Nevertheless, it should give you a rough idea on how the product line aims to work.
Zurvita has a few popular product within their portfolio that are worth mentioning so I'll go over them.
Zeal For Life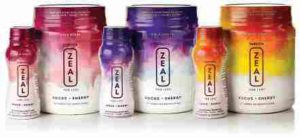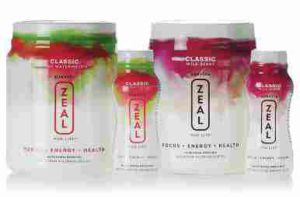 Zeal for life is Zurvita's flagship product and is a health drink that you can make by mixing the powder with cold water,  shaking it then you should be good to drink it.
The zeal for life formula comes in multiple different flavours and in 2 different varieties called the classic zeal and vegan zeal. The classic zeal flavours include Wild Berry and Kiwi Watermelon whilst the vegan zeal flavours are Wild Grape, Tropic Dream and Wlid Berry.
One thing I really like about the Zeal for life flagship products is that they're clinically tested and Zurvita are very transparent about the ingredients that this product line contains. This is a nice bit of reassurance by Zurvita and distinguishes it a little from the less transparent network marketing companies out there.
Another cool thing is that one bottle of Zeal for life only costs $2 so it's very affordable.
Zurvita Protien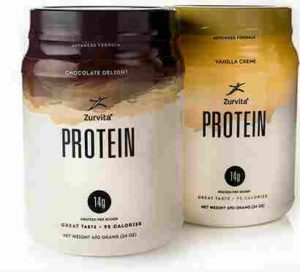 This is Zurvita's protein powder line and its main aim is of course to provide you with the option to consume protein easier after a workout. They create this through their patented manufacturing process.
This manufacturing process is regarding a rice bran stabilisation procedure which aims to provide more nutrients when the drinks are consumed.
So, by using their patented manufacturing process, the protein shakes will be somewhat unique when compared to others but, not necessarily anything completely different.
The shakes come in 2 different flavours, vanilla and chocolate.
Zurvita Transformation System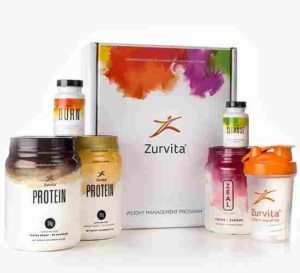 This system is also known as the weight management system and it consists of products that help you with managing your weight and health.
The package includes products such as Zurvita Cleanse (herbal probiotic) and Zurvita Burn (thermogentic fat burner) and training resources such as personal growth & development, healthy lifestyle exercise and weight management balanced nutrition.
Zurvita also gives you access to Peter Nielsen which is the Zurvita Challenge Coach who helps with the weight management aspect of your training.
Discover How I Made $173 Through A Single Sale Using This Online Business Model, Click Here To See How I Did It! 
---
DOES THE PRODUCT ACTUALLY WORK?
As I've not tried the products myself I can't really speak for their quality on a personal level however, I did a bit of research to see what consumers thought and this is what I found.
Within bbb it seems like the majority of customers genuinely liked the products that Zurvita sells, in fact most of them actually experienced positive benefits such as clarity of mind and more energy, which are all positive signs for Zurvita.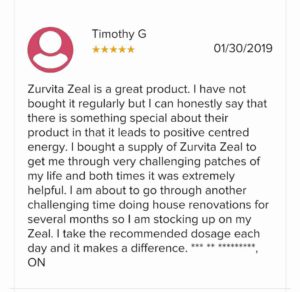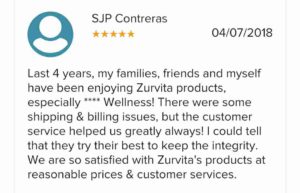 So, if you do decide to become a distributor for Zurvita or just want to try the products out for yourself, you shouldn't suffer any negative setbacks or need to worry about customers experiencing negative side effects because it doesn't seem to be all that common an occurrence.


---
HOW DO YOU MAKE MONEY THROUGH ZURVITA?
As is the case with pretty much all MLM businesses there are 2 ways to make money with them, Zurvita being no exception.
1. The first method is by directly selling the product to other individuals and in return make a commission for the sales
2. You make money through your recruits and downline, by getting residual income by following and meeting certain criteria as well as make money through bonuses and incentives due to meeting company set goals.
---
HOW TO GET STARTED
If you want to join Zurvita and become one of their distributors, you'll need to purchase their welcome kit which will set you back $39.95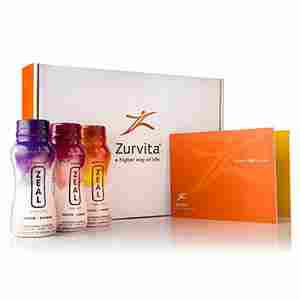 That fee is essentially the enrolment fee so after you've bought the package you'll be provided a few resources to help you get started along with a few other products.
Are You Tired Of Working For A Boss? If So Why Not Take Your Job Into Your Hands And Work For No One But Yourself… If You Want To Do This Check Out My #1 Recommendation
---
COMPENSATION STRUCTURE
Zurvita of course does have a compensation plan and it's broken down into 3 different phases which I'll breakdown for you  below.
Phase 1 : All Star Zurvita Program (First 30 Days) 
This is known as the instant gratification phase and where you should aim to get as many customers as you can, enroll 2 members into you downline who then duplicate the process and help you make money.
As for the commissions you can make, it's 20% from every product you sell personally and 5% from the sales your downline makes. Furthermore, if you mange to get 3 customers, your costs will be nullified for the next month and by getting 3 members enrolled you'll also get access to the the team bonus.
Phase 2 : Team Bonus
Getting members means that not only are you eligible to make money from a larger portion of you downline (because the payments for lower levels unlock the higher you rank) but, you'll also be able to make bonuses from your team as long as they meet the team business volume specified.
If the team bonus is met within the first 30 days you'll be given a $320 team all start bonus.
Phase 3 : Residual Income
The final phase is also the best way to generate money with Zurvita or any MLM for that matter and it's the residual income phase. This basically means that you'll make money on autopilot through your downline members.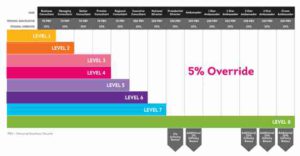 The residual income also increases the more you recruit as more levels are unlocked but, this obviously will take a lot of work on your part to achieve.
If you want to check out Zurvita'e Compensation plan for yourself, click here or check out the video below.

---
ZURVITA SUPPORT
There are a few different ways that you can get support from Zurvita, the first way is through your direct up line which is basically the person you will be under and would have enrolled through. This support is pretty hit or miss because there's no guarantee you'll get good knowledge through them so be wary of this form of support.
The second support method is through the company's virtual online office however, this will cost you further $34.95 to access which is kind of weird and unusual for a company to charge for. Through this you'll be able to access the back office of your website and other digital resources
The third way you can get support is through the company's mobile app. Their app is called ZMobile and it will provide you easy access to potential prospects, send messages, videos, check you stats and so on. It's probably the best support tool that Zurvita has and is something you definitely should install if you become a distributor for Zurvita.
---
THE NOT SO GOOD THINGS
Recruitment Is Necessary To Succeed 
Even if Zurvita does come across as a better MLM opportunity over other ones, the matter of recruitment still remains a crucial aspect for most if they want to succeed with Zurvita.
Theoretically speaking it is possible to make good profits just through direct sales but, at a 20% commission rate and the products themselves being fairly cheap, you'd need to sell a ton of items if you want to ever get to a good side income or full time income with Zurvita.
Therefore, If you can recruit 20 to 30 people instead, move up in ranks and unlock access to the override commissions for their direct referrals and so on, at a 5% commission from all of their sales and so on, the residual income you generate through your recruits will be significantly higher than the sales you could personally make.
This is the approach that Zurvita wants you take as well as asking you to recruit your family and friends in the beginning.
This of course is something I strongly recommend you do not do because through my research and personal experience (to an extent), it can make your relationships a little problematic if the business venture goes really badly for your close friends and family.
Nonetheless, I don't personally like the recruitment aspect of MLM's because there can be a lot underhanded tactics that some distributors or consultants may use to entice people to join.
All in all, if you decide to join Zurvita you should either already be good at recruitment or be willing to invest time to learn the skill, if you don't want to learn and aren't a fan of the recruiting business model, I'd definitely suggest skipping out on this MLM.
Only Available In Limited Countries
At the writing of this review it appears that Zurvita only operates in 7 different countries. These countries include USA, Canada, Singapore, Australia, Dominican Republic, Hong Kong and Puerto Rico meaning, if you don't live within any of these countries you won't be able to participate in Zurvita's business opportunity.
Most People Are Failing
I could only find an income disclosure statement from 2016 but, I think it paints a pretty clear picture of how well most members are actually doing in the present too.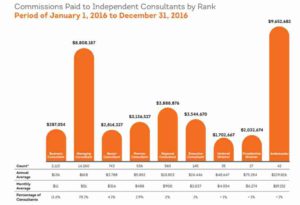 Within the statement it shows that 89.6% of all distributors were making less than $51/month on average and only around 4% of people are making $900 or more per month. As for the full time income range it seems like only a little over 1% are making $2k/month or more.
This shows how low the chances of success are for Zurvita distributors so, if you've been thinking about joining up till this point, at least now you know what the realistic success rate is for you.

---
THE GOOD THINGS
It's A Part Of The Direct Selling Association (DSA)
Being a part of the DSA adds a bit of credibility to the company because its hard for a company to get accepted as it can take months or even years before a company may be accepted.
The good thing about this is that it shows Zurvita's members are a lot more credible because the DSA actually require a company's members to obey strict rules and regulations before accepting them which shows that Zurvita has a solid foundation associated with its members.
It's Been Around For A Decade
Having been around since 2008, at this point Zurvita is around 11 years old. When you take into account most companies fail within 10 years, Zurvita being around for over a decade really adds quite a bit of weight to its legitimacy and credibility.
People Genuinely Like The Products
Another good thing is that the products offered seem to be very good because quite a lot of customers seem to enjoy them and have seen positive benefits when consuming them.
A lot of other MLM's I've reviewed tend to cause negative side effects after consuming so, if you are thinking about joining Zurvita, at least you can rest assured knowing the products are actually pretty solid.
30 Day Money Back Guarantee
It's always nice when a company offers a money back guarantee, although it's only a somewhat minor positive. When you take into account that there are some companies out there which don't offer this option for customers, even if it is a minor positive, I'm sure you can see why I consider it a good thing.
==>Click Here To Get Access To My FREE Make Money Online Guide!<==
---
IS ZURVITA A PYRAMID SCHEME/SCAM?
The good news is that Zurvita is neither a scam or a pyramid scheme, it's a legitimate MLM company with a fair few positives going for it such as it being a part of the direct selling association, the fact people genuinely like the products, the start up costs not being all that high, the money back guarantee and the longevity of the company.
However, it also does have a fair few negatives such as the fact you will need to be very good at recruitment to succeed, the limited availability and the low success rate.
In my opinion, it's definitely a very solid MLM company with good products and cheap starting costs but, as it is a MLM company, the chances of succeeding are very low hence why I personally don't think it's the best business model to pursue, especially if you want to make money online or offline.
---
HOW I MAKE MONEY ONLINE
Although MLM's have created its fair share of millionaires over the years, more often than not when it comes to training newbies and teaching them how to succeed in the biz, they tend to be very lacklustre…
This is why so many people tend to fail!
Therefore, personally I would suggest you look into creating your own brand, particularly through a website, whilst ultimately getting involved in my #1 money making method online as a result.
If you're curious as to what my #1 make money online method online is, it's affiliate marketing!
By having your own website and essentially driving targeted traffic to it, not only can you sell whatever MLM product you want, it's also possible to sell other products too without even purchasing stock.
By doing this not only would you make extra commission per sale but you also won't need to worry about fulfilling orders for customers and dealing with their potential complaints!
I've personally made over $100 in a day as a result of implementing affiliate marketing to my online business!

Here's a screenshot of one specific payment
Others have made way more than me but, the fact of the matter is that it works, which is why I would highly recommend you look into it.
If you're intrigued by the potential of affiliate marketing, I've put together a very in-depth guide diving into what affiliate marketing is, how long it takes to make your first bit of income along with how to effectively grow your online business and maintain its income.
==>Click Here To Gain Access To My Free Affiliates Marketing <==


If you have any questions that you would like to ask me regarding Zurvita, feel free to do so in the comments section below and I will get back to you as soon as I can. If you have your own thoughts about Zurvita and would like to talk about it, again feel free to do so in the comments.
Thanks
Amhil