It's likely that you have come across HB Naturals through an email list, on social media or got it recommended by a friend or family member.
Is HB Naturals a scam? The reasons why you're here is because you have want answers right so, that's what I'm going to provide for you within this HB Naturals review.
First and foremost I must commend you for actually doing a bit of extra research before committing to joining HB Naturals. For all you could have known, the product could be a major scam so the fact you're here right now, researching whether or not that's the case is a pretty smart move on your part.
To be fully transparent with you, I am personally not a member of HB Naturals so I can assure you that I will not attempt to sell you it unless of course it's worth investing in.
What I will aim to do is provide you with an unbiased 3rd party look at HB Naturals that will hopefully help you to make the best decision you can in the end.
---
PRODUCT NAME: HB Naturals
OWNER/S: Paula Scarcella, Ben Scarcella, and Alexandria Brighton
TYPE OF PRODUCT: CBD Based MLM
PRICE: 100pv Autoship
SUMMARY: The good news is that HB Naturals is neither a pyramid scheme or a scam, it's a legitimate MLM company that doesn't seem to be all that bad, it's got very experienced owners, it's retail commissions are nice and it's free to join (kinda) but, this doesn't mean I'd openly reccomend you join.
The reliance in recruitment to succeed, the fact it's in a very competitive market and the very high chance of not succeeding as it is a MLM opportunity, are the main reasons why I can't suggest you join HB.
FINAL RATING: 2.5/5
RECOMMENDED: No

---
WHAT IS HB NATURALS?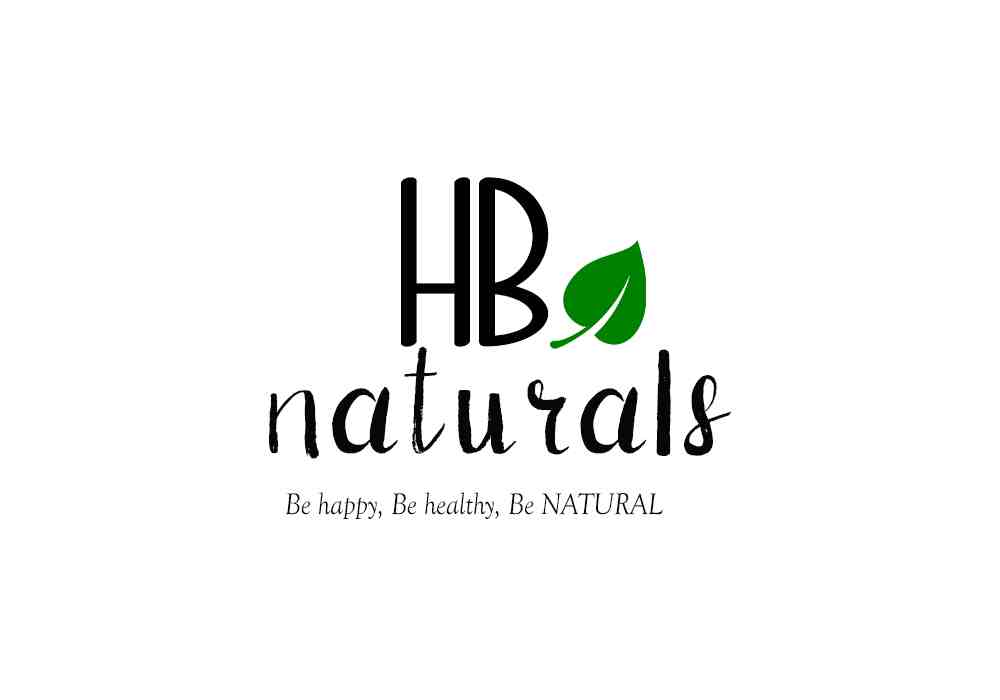 HB, which stands for Heart and Body, is yet another CBD Oils based MLM Company. I've actually reviewed quite a lot of CBD based companies from Crush Global, Green Compass, Kannaway and a bunch more so, it's definitely a competitive market in the MLM scene.
Moreover, CBD is a sub niche of the even larger health and wellness niche meaning HB definitely has a lot of competition. As for when the company was founded, it was in 2016 making it one of the earlier players in this niche and of course since the passing of the Hemp legalisation for USA in 2018, the industry and companies based around CBD have gotten really popular.
The founders of the company are Paula Scarcella, Ben Scarcella, and Alexandria Brighton.
These founders all have their roles, Paula Scarcella is the CEO and is a veteran in the MLM scene. She founded HB Natural's parent company, Green Organics and also owns and runs another health and wellness MLM called goDesana.
Alexandria is the formulator of the products who has 3 decades of experience in this field too. She owns the Brighton Institute of Botanical Studies, which makes her fairly credible formulator, in my opinion at least. There's not much info about Ben's experiences though.
Beyond just selling CBD based items, HB also offer a business opportunity to prospects but, whether or not this is a business worth pursuing, I'll aim to provide information on the matter in this review so hopefully you can make a sound judgement on it for yourself.
==>Click Here To Get Access To My FREE Make Money Online Guide!<==
---
HB NATURALS PRODUCT LINE
The company's main purpose is to share "synergistic Healing Trilogy products" (whatever that means) to consumers.
The types of products HB sell include the following :
Hemp Herbals (hemp derived CBD oil)
Super Foods (powder supplements)
Coffee
Pet Products
Biomineral supplements
Weight loss supplements
Personal Care (hair, skin etc)
Essential Oils
There are a very large variety of products within each of these categories with the most popular products being Hemp herbals and Super foods. I won't cover everything as it would take a lot of time to do so but, if you really want to check out the products and learn more details on how they're supposed to work, click here to visit HB's website.
---
HOW DO YOU MAKE MONEY WITH HB NATURALS?
As is the case with pretty much all MLM businesses there are 2 ways to make money with them, HB Naturals being no exception.
1. The first method is by directly selling the product to other individuals and in return make a commission for the sales
2. You make money through your recruits and downline, by getting residual income by following and meeting certain criteria as well as make money through bonuses and incentives due to meeting company set goals.
---
HOW TO GET STARTED
If you want to join HB, it is technically possible to do so for free however, in order to qualify for commissions you will likely need to invest around 100pv a month of products on autoship.
Discover How I Made $173 Through A Single Sale Using This Online Business Model, Click Here To Read My Full Money Making Guide On How I Did It! 
---
COMPENSATION STRUCTURE
There are 7 different ways you can earn with with HB and I'll cover them, although quite briefly, on this section of the review.
But first I want to outline that there are 11 ranks within the company. This isn't the most I've seen in a MLM but, they still do mean an affiliate will need to recruit a lot to achieve them.
The ranks include the following :
Consultant
Executive Consultant
Bronze Consultant
Silver Consultant
Gold Consultant
Platinum Consultant
Pearl Consultant
Sapphire Consultant
Ruby Consultant
Emerald Consultant
Diamond Consultant
Retail Commissions
This is a commission you'll earn everytime you sell one of HB's products. You'll actually be eligible for an upto 50% retail commission, which definitely is nice.
Fast Start Bonus
This bonus pays upto a 30% bonus on all wholesale orders placed by your personally recruited affiliates but, starts at 20%.This transaction only applies for the first 90 days and is also paid instantly.
An affiliate will be able to earn an extra 10% commission when you they purchase a HB Naturals Value Pack and maintain an auto shipment of 100 CV every month.
Star Bonus
To qualify for this bonus, an affiliate will need generate 100 Personal Volume sales and have two personally sponsored affiliates with 100 Personal Volume. If they manage to achieve that, HB will pay out $50. If their sponsors also recruit 2 recruits each, dqualling four second-generation members with 100 PV, the affiliate will make $75
Lastly if the second generation recruits eight third-generation members with 100 PV, they'll make $100.
This obviously is not an easy bonus to achieve but it is a monthly one so it may have a lot of potential for some affiliates out there.
Matrix Bonus
HB uses a 2×17 matrix which mean every member within an affiliates team will be able to recruit 2 people with the payments capping at the 17th level. This matrix pays out $0.25 to $1 on any orders of 50 CV and above.
The number of levels an affiliate will be able to earn from will also be dependant on their rank within the company.
Binary Bonus
This bonus uses a binary structure to determine from whom you'll be able to get paid. A binary structure simply allows each affiliate to recruit on a left and right leg where it is theoretically possible to have an infinite number of members in the vertical sense.
In terms of how this bonus is calculated, each time both legs in the structure accumulate 200 CV, an affiliate will earn a 4-12% commission. The exact percent earned depends on how much PSV is accumulated at the time the bonus is calculated.
Binary Match Bonus
Bronze consultants and above are able to qualify for this bonus where they can earn a 5-50% "match" bonus on whatever their team earns in Binary Bonus commissions.
Rank Achievement Bonus
When an affiliate reaches a specific ranks within HB, they'll be able to qualify for this bonus. The reward in this case is a cash bonus and is paid out as such :
Pearl Consultant: $5k
Sapphire Consultant: $10k
Ruby Consultant: $25k
Emerald Consultant: $50k
Diamond Consultant: $100k
Do note that the payments are broken down into 10 monthly payments meaning an affiliate will need to maintain a rank for atleast 10 months to receive the full amount.
As you can see, the compensation plan can be complicated at times but, it's far from the most complicated I've seen. If you want a much easier to understand look at the plan, I'd suggest watching the video below :

---
THE NOT SO GOOD THINGS
You'll Need To be Good At Recruiting To Succeed 
Recruitment is the backbone to becoming really successful in any MLM so, it shouldn't come as a shocker that without being great at this skill, it's quite unlikely that you'll achieve success with HB.
Of course, the fact that the retail commission are great does mean that in the grand scheme of things HB doesn't ask for its members to be completely reliant on recruitment however, it's still pretty clear to me that recruitment does play a huge role in achieving success with the company.
That's why I'd say that unless you're an excellent sales person, you'll need to already be good at recruiting or be willing to get good at it before joining HB otherwise, you probably won't make anything worthwhile with it.
It's In A Very Competitive Market
The health and wellness niche along with the sub niche of CBD Oils are both extremely competitive so, this is one concern I have for affiliate that join the company.
Of course this doesn't mean a whole lot in general however, considering the competition there is a good chance HB may go bankrupt in the not to distant future, practically making the decision of joining HB a bad thing.
Then again the opposite can happen too nevertheless, I do consider joining this competitive niche somewhat of a negative but not necessarily the nail on the coffin, figuratively speaking so, it's up to you if you're willing to take this risk.
Most Will Probably Fail 
This is the nature of MLM's so failing or making very little money with HB is almost guaranteed for the majority of consultants.
I've found, after seeing tens of different income statements over the years, that generally the top 5% of affiliates make around $1k/month whilst only the the top 1% are making around $2k+/month, which basically amounts to a minimum wage full time income.
I'm not saying that these will be the exact number for HB affiliates but, I am pretty sure that it's not too far off.

---
THE GOOD THINGS
The Owners Have Many Years Of Experience
This doesn't necessarily mean the company is great but it certainly is reassuring that 2 out of the 3 owners seem to be very competent in their field of work with multiple decades of experience under their belts.
Money Back Guarantee
Along with the wide selection of products, the 60 day money back guarantee is also a nice gesture by the company.
==>Click Here To Get Access To My FREE Make Money Online Guide!<==
---
IS HB NATURALS A PYRAMID SCHEME/SCAM?
The good news is that HB Naturals is neither a pyramid scheme or a scam, it's a legitimate MLM company that doesn't seem to be all that bad, it's got very experienced owners, it's retail commissions are nice and it's free to join (kinda) but, this doesn't mean I'd openly recommend you join.
The reliance in recruitment to succeed, the fact it's in a very competitive market and the very high chance of not succeeding as it is a MLM opportunity, are the main reasons why I can't suggest you join HB.
---
MY PERSONAL RECOMMENDATION
I personally will always recommend against using a MLM business model to make money, not because you can't make money through it (you totally can) but, the system has always seemed shady to myself and is kinda synonymous with the likes of a pyramid scheme or scams (MOBE and Digital altitude).
Instead I prefer working with something created through ones own means and is ultimately dependent on yourself and your work ethic alone.
This method I'm talking about is affiliate marketing.
The reasons as to why I recommend it over MLM based structures are because
– there is no need to recruit constantly
– it is a legitimate method that has been working consistently and continues to grow as more businesses want individuals to promote products
– and because it is free to start up, no unnecessarily large start up funds needed.
The service I recommend is Wealthy Affiliate. It's free to sign up to and will get you set up and ready to start your affiliate marketing journey within minutes, as it did for me when I begun my journey.

If you have any questions that you would like to ask me regarding HB, feel free to do so in the comments section below and I will get back to you as soon as I can. If you have your own thoughts about HB and would like to talk about it, again feel free to do so in the comments below!
Thanks
Amhil