It's likely that you have come across Eniva through an email list, on social media or got it recommended by a friend or family member.
Is Eniva a scam? The reasons why you're here is because you have want answers right so, that's what I'm going to provide for you within this Eniva review.
First and foremost I must commend you for actually doing a bit of extra research before committing to joining Eniva. For all you could have known, the product could be a major scam so the fact you're here right now, researching whether or not that's the case is a pretty smart move on your part.
To be fully transparent with you, I am personally not a member of Eniva so I can assure you that I will not attempt to sell you it unless of course it's worth investing in.
What I will aim to do is provide you with an unbiased 3rd party look at Eniva that will hopefully help you to make the best decision you can in the end.
---
PRODUCT NAME: Eniva
OWNER/S: Andrew and Benjamin Baechler
TYPE OF PRODUCT: health and wellness MLM
PRICE: $79.95 autoship plan
SUMMARY: Eniva is not a pyramid scheme or a scam, it's a legitimate MLM company however, it's still not worth joining, in my opinion at least, despite its longevity in the health and wellness industry.
It's bankruptcy issues in the past, the fact you need to be great at recruitment to succeed and the really low success rates for 6 MLM's as a whole, which likely includes Eniva too, are some reasons why I wouldn't recommend you join this business opportunity.
FINAL RATING: 2/5
RECOMMENDED: No

---
WHAT IS ENIVA?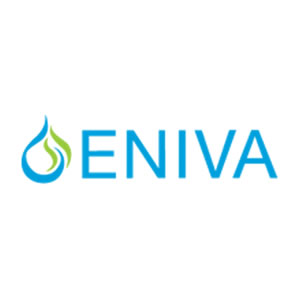 Eniva is a health and wellness company that was founded all the way back in 1998 and has gone through it's fair share of problems. The company was founded by a pair of brothers, namely Andrew and Benjamin Baechler.
Benjamin id a doctor whilst Andrew is more so an entrepreneur and the acting CEO of the company. According to Eniva's website they're registered with the U.S. Food and Drug Administration and they practice good manufacturing procedures set by the FDA.
There are a few other regulation Eniva follow too such as the ones laid out by the FFDCA and DSHEA, whilst their products are also certified by the NSF. So, it does seem like Eniva is trying their best to regulate and legitimise what ever they sell to others.
However, a major problem they faced resulted in the brothers filling for bankruptcy under chapter 11 of the bankruptcy protection act in 2011. They eventually did manage to recover from bankruptcy in 2012 and they've been doing alright since.
==>Click Here To Get Access To My FREE Make Money Online Guide!<==
---
 ENIVA'S PRODUCT LINE
Eniva sell a variety of products within their line up from product categories such as the following :
Fitness powders
Vitmains
Liquid Daily Multis
Digestives
Omega oils
Pet Products
Minerals etc.
Eniva has a lot of products within their line up so it'll be hard to list them all down here therefore, if you want to check them out click here.
The price of each of their products can range from around $20 to $60 – $70 meaning the products aren't necessarily too expensive but, they're also not all that affordable. In fact I'd say the price tag for each of Eniva's items is roughly the average for what other health and wellness MLM's offer.

---
HOW DO YOU MAKE MONEY WITH ENIVA?
As is the case with pretty much all MLM businesses there are 2 ways to make money with them, Eniva being no exception.
1. The first method is by directly selling the product to other individuals and in return make a commission for the sales
2. You make money through your recruits and downline, by getting residual income by following and meeting certain criteria as well as make money through bonuses and incentives due to meeting company set goals.
---
HOW TO GET STARTED
If you want to join Eniva, you can do so for free and get access to a 25% discount on the products however , in order to maintain an active status as a distributor and in turn be eligible for the compensation plan, you'll need to buy products that amount to $74.95 or greater (49 BV) every month.
In short, it means you'll need to invest in an autoship plan, which as you can see isn't really all that cheap setting you back at least $900 if you decide to maintain your active status for a year.
On top of that you can also choose to purchase one of their 3 builder packs but this is optional.
Discover How I Made $173 Through A Single Sale Using This Online Business Model, Click Here To Read My Full Money Making Guide On How I Did It! 
---
COMPENSATION STRUCTURE
The compensation plan is a very important document that anyone serious about joining Eniva should learn which is why I'll briefly be going over it in this section of the review.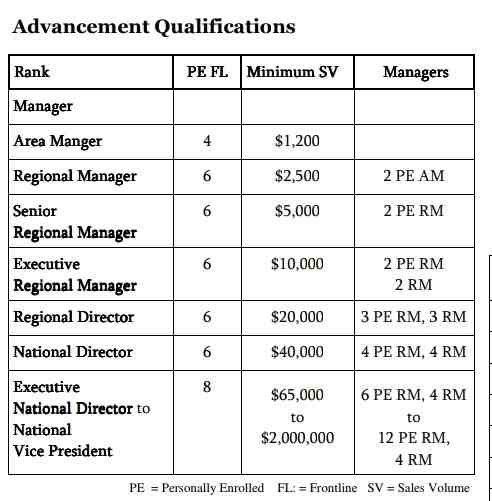 As for the number of affiliate ranks there are within the company, there are 8 starting from the manager rank and going upto National vice president where it of course will be very hard to achieve the top ranks without a solid advancement plan i.e recruitment.
Retail Commissions
These are commissions you'll earn with Eniva by purchasing products at their wholesale price and selling them at their retail price. Eniva doesn't list the exact commission rate here but I'm assuming it'll be around 20% – 30%.
Override Commissions
These are commissions you'll earn for enrolling a Eniva Wholesale club member where you'll earn $25.
You'll get $100 credit when you sponsor three managers into your team. This is if they purchase a total of $74.95 SV within 30 days, otherwise you will not be able to qualify for the credit.
You can make an extra $100 for helping one of your personal recruits achieve the Area manager rank too.
Residual Commissions
Affiliates will be able to earn unilevel commissions up till the 7th level. This means an affiliate will earn a percentage of the sales generated by their unilevel team depending on their rank and the number of people they have within their team.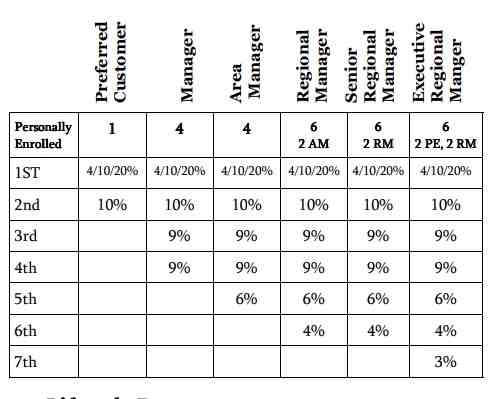 The image above shows how an affiliate can earn from 3% to 10% depending on the number of downline levels an affiliate has.
There are various other bonuses such as a lifestyle bonuses and other bonuses reliant on your rank but I don't think it's worth learning about them right now. However, if you want to check the rest of the details out for yourself, click here.

---
THE NOT SO GOOD THINGS
You'll Need To Be Good At Recruiting To Succeed
Recruitment is one of the most crucial skills to know if you're planning on joining Eniva.
Don't get me wrong, technically it is possible to make a full time income through retail commissions however, you'd likely need to sell hundreds of products on a monthly basis to achieve and without a method where you can sell in bulk with less effort than talking face to face with everyone, it just doesn't seem reasonable to succeed in this manner.
Therefore, recruitment is just the more logical path to follow because firstly, all active affiliates will at the very least generate you profit every month due to the autoship plan and the extra bonuses for recruiting and helping others achieve higher ranks adds to this narrative of recruitment being essential for success.
That's why if you're not already good or aren't willing to learn how to get good at recruitment, it probably won't be worth it for you to join Eniva.
They've Had A Seriously Shaky Incident In The Past
The issue with bankruptcy in 2011 is one part of Eniva's history that may be a concerning the company's longevity. Maybe this isn't a major problem for now but, it may also be a sign that Eniva may not be the best MLM to pursue.
Most People Are Likely To Fail
I couldn't find an income disclosure statement from Eniva. This shows a lack of transparency on their part however, I'm still sure that the ability to succeed is not going to be great.
In fact the chances of success are only limited to the top 5% of all members who'll make $1k/month whilst only 1% of all members will make a full time income.
Of course these aren't conclusive numbers for Eniva affiliates but, I'm sure the numbers I've mentioned above aren't too far off.

---
THE GOOD THINGS
They've Been Around A While
Eniva is over 20 years old at this point which actually adds a ton of credibility to it. This is because most companies tend to fail within 10 years so Eniva basically doubling that really makes Eniva a lot more credible and arguably more trustworthy than most businesses.
==>Click Here To Get Access To My FREE Make Money Online Guide!<==
---
IS ENIVA A PYRAMID SCHEME/SCAM
Eniva is not a pyramid scheme or a scam, it's a legitimate MLM company however, it's still not worth joining, in my opinion at least, despite its longevity in the health and wellness industry.
It's bankruptcy issues in the past, the fact you need to be great at recruitment to succeed and the really low success rates for 6 MLM's as a whole, which likely includes Eniva too, are some reasons why I wouldn't recommend you join this business opportunity.
---
MY PERSONAL RECOMMENDATION
I personally will always recommend against using a MLM business model to make money, not because you can't make money through it (you totally can) but, the system has always seemed shady to myself and is kinda synonymous with the likes of a pyramid scheme or scams (MOBE and Digital altitude).
Instead I prefer working with something created through ones own means and is ultimately dependent on yourself and your work ethic alone.
This method I'm talking about is affiliate marketing.
The reasons as to why I recommend it over MLM based structures are because
– there is no need to recruit constantly
– it is a legitimate method that has been working consistently and continues to grow as more businesses want individuals to promote products
– and because it is free to start up, no unnecessarily large start up funds needed.
The service I recommend is Wealthy Affiliate. It's free to sign up to and will get you set up and ready to start your affiliate marketing journey within minutes, as it did for me when I begun my journey.

If you have any questions that you would like to ask me regarding Eniva, feel free to do so in the comments section below and will get back to you as soon as I can. If you have your own thoughts about Eniva and would like to talk about it, again feel free to do so in the comments.
Thanks
Amhil