It's likely that you have come across CashCrate through an email list, on social media or got it recommended by a friend or family member.
Is CashCrate a scam? This CashCrate review will aim to answer this so do stay tuned if you want to know if it is a get paid to site that's actually worth joining.
First and foremost I must commend you for actually doing a bit of extra research before committing to purchasing or joining CashCrate. For all you could have known, CashCrate may very well be a scam and rob you of your money so this review could help you find anything peculiar about it.
To be totally transparent with you I haven't used CashCrate so I can assure you that I will not attempt to sell you on it unless of course it's worth investing in.
What I will aim to do is provide you with an unbiased 3rd party review of CashCrate that will hopefully help you to make the correct decision in the end.
---
PRODUCT NAME: CashCrate
OWNER/S: Patrick Clochesy & Joe Coleman
TYPE OF PRODUCT: Get paid to website
PRICE: Free
SUMMARY: CashCrate is not a scam, it is actually pretty solid get paid to site. There are a lot of offers available and the company does actaully pay the money to its members when the threshold is met. The monetary potential is definitely not great, which is to be expected but, as a way to make a little bit of side income or pocket money, CashCrate is probably a nice thing to look into.
FINAL RATING: 3.7/5
RECOMMENDED: NO


---
WHAT IS CASHCRATE?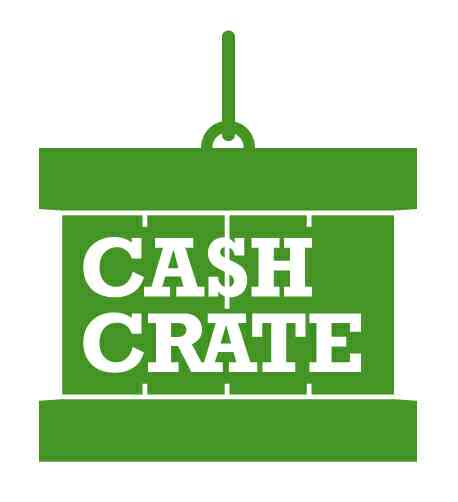 CashCrate is a get paid to site which means that you'll essentially get paid for doing certain activities whether it be playing games, doing surveys, completing offers that may require you to pay for something and a few other things as well.
CashCrate has been around since 2006 and since had grown its member base to 5+ million and paid out around $3 million in money so yeah, clearly this get paid to site is pretty big…
Of course the figures pretty much sums up the potential for most members where it averages out to less than a dollar earned per person. Then again there are also a few thousand members who earned way more than that as well as a lot of people who earnt nothing.
However, considering its free to join, I think it's always going to be unlikely that you'll be able to make a lot of money through it.
==>Click Here To Access My FREE Make Money Online Guide!<==
---
HOW DO I SIGN UP TO CASHCRATE?
The good thing about CashCrate is that it's actually free to join and also doesn't require that you be invited to join unlike NiceQuest.
The signing up process is simple however, you will need to provide quite a lot personal information such as your address and zip code to fully get registered to the system
If you're not okay with providing that kind of information to CashCrate, you probably won't need to go any further but, if your cool with it, it shouldn't cause too many problems.
==> Learn How To Make A Full Time Income Online Using This Proven Method <==
---
WHAT OFFERS DO CASHCRATE HAVE FOR ITS MEMEBRS?
As you already know CashCrate is a get paid to site meaning it's not strictly a website that only offers surveys in order to actually profit from them.
The task that you can do to receive the rewards include the following :
1. Sign Up Bonus : you'll get given a sign up bonus which you'll be able to receive once you confirm your email address and answer a few personal survey questions. It's obviously not a lot but, get paid to sites don't tend to offer too much money to its members anyways.
You'll make a total of $1.50 from completing both of these signing up tasks.
2. Surveys : This is one of the main ways through which you'll be able to earn some cash through CashCrate. There are quite a lot of surveys that you can Partake in with the amount paid for completing a survey being anywhere between $0.25-$2.50.
You should however keep in mind that you will need to complete a qualification form to see if you're actually eligible to take the surveys so, do expect to not qualify for quite a few surveys. The surveys also vary in the amount of time taken to complete them sometimes even taking an hour or so, in terms of an hourly rate it's probably not the greatest.
Then again when you consider how the average any one person makes is less than a dollar (at least less then a dollar is paid out, there's probably still a lot more unpaid) the amount of people probably completing any surveys is likely limited
3. Complete Offers : These are just different offers that you can complete whether it be to sign up to certain website or pay to do certain things. These offers are a little riskier in my opinion as you might be required to sign to other websites and sometimes even required to put in you credit card detail and whatnot.
So if you do these offers, just be a little careful. The plus side is that some offers can pay you $10+ but, it's still risky.
4. Watch Videos :Watching videos is definitely one of the easier ways to make some money with Cashcrate however, the payrate is horrible and this offer is only available in the US.
5  CashBack For Shopping : if you shop within some of the shops that qualify for for this option you can get upto 9% cashback on certain purchases you make although most Cashback offers are generally less than 5%
6. Payment For Checking In : some offers actually pay you money for clicking a link, you'll usually get 3 pennies from doing these offers.
7. Referrals. Probably the best way to make money through Cashcrate is through their refferal system. Cashcrate uses a two tier system where as a newbie you'll be able to make 20% of everything your direct refferals make and 10% of everything your direct refferals referrals make.
As Cashcrate use a ranking system to define their members, the percentage that you get will paid out will be more the higher your rank is within cashcrate, with the potential commissions capping at 30% of all earning on the first level and 20% at the second level.

---
HOW DOES CASHCRATE PAY THIER MEMEBERS?
The first way that you can get paid out is through the actual cash as I'm sure you're probably aware of right now but, there's another currency through which Cashcrate can pay you.
In regards to how you'll get paid your cash, as long as you have met the minimum $20 threshold, Cashcrate will pay you either through direct deposit or PayPal.
Now as for the other currency through which you can be paid, it's Cashcrates points system . The points system is overall better value than just the cash and it can be used to purchase a bunch of other rewards however, it's also not the easiest thing to accumulate either.
You can earn points through doing certainty surveys, watching videos and playing games. The problem is that you're not really paid out very many points so it will take a bit of time before you can cash them out for rewards.
The type of rewards you can receive include a bunch of different gift cards and they're also quite expensive in terms of the points needed so whether you take this route or the money route, it's going to take a while before you can cash out.
Do You Want To Learn How To Make A Full Time Income Online From A Community Full Of 1000's Of Experts? If You Do Want To Check Out My #1 Recommendation
---
WHAT DO PEOPLE THINK OF CASHCRATE?
Within trust pilot I found that most individuals who are using Cashcrate haven't had too may problems if at all with the system at hand.
Most think that it's great and it's a lot better for them to make a little extra here and there even if it is just a small amount.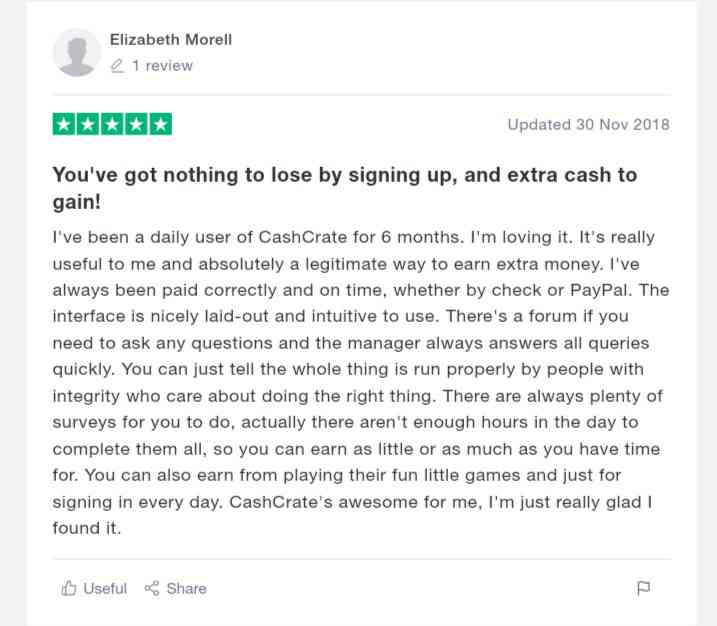 The main criticism was that the earning potential is just very limited and one person found that the surveys they completed were stuck on pending even though they'd actually completed 9 surveys.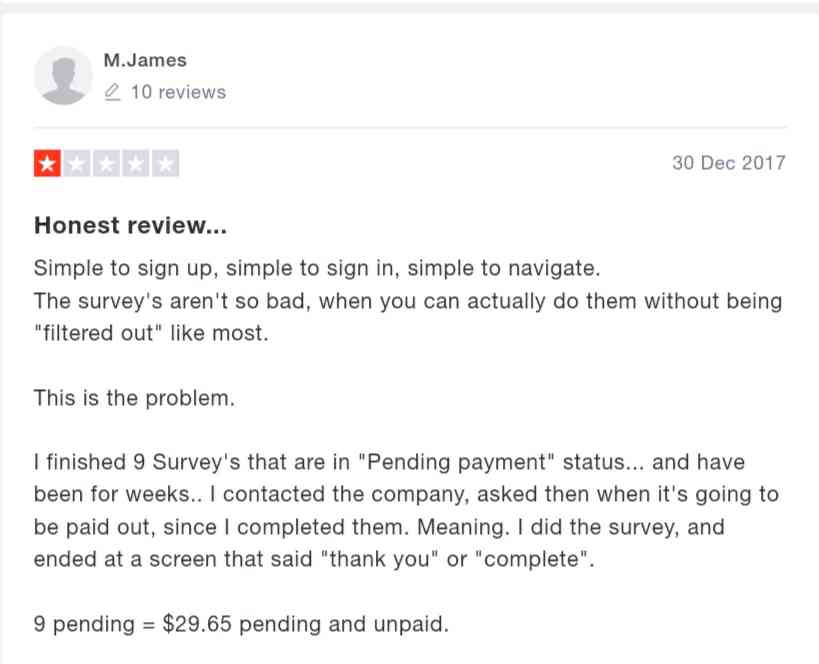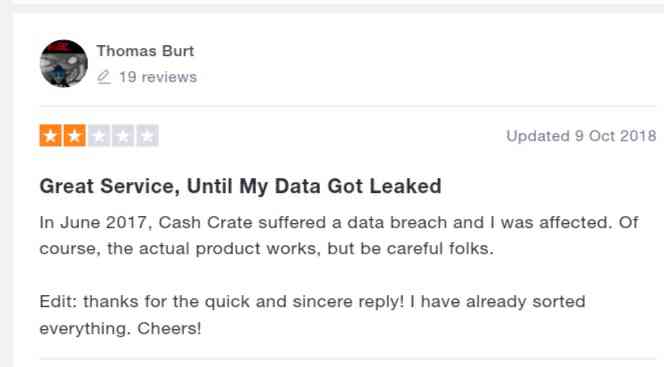 However, in general the feedback on the quality for Cashcrate seems to be positive and peoples haven't really had any issues with the payments.
---
THE NOT SO GOOD THINGS
The Threshold's A Little High
The $20 threshold does make so that actually getting paid is going to be very difficult for most people due to the small payouts for most of the offers.
However, it's not really the worst thing in the world as when you do actually reach the threshold, there isn't problem's with it unlike other get paid to sites I've reviewed such as inbox pays or Usercrowd.
You'll Probably Be Getting Disqualified From A Lot Of Offers
Eventhough there are a lot of offers available, in regards to the survey offers which are probably the most common task on cashcrate that you can complete, you will be unable to qualify for quite a lot offers due to certain barriers.
Even when you do qualify, some surveys may take a lot of time to complete so that you'll actually be able to make a couple bucks. If you're fine with the time it may take to complete surveys and the requirement of actually producing quality survey answers in order to actually get your payment, this shouldn't be much of problem.
There's Not Really Much Monetary Potential
Of course the monetary potential was never going to be very high with a get paid to site no matter what company is behind it. Yes it is a possible to make around $10 an offer but, most offers will only be around the $0.25 – $1 range and most tasks will take a few minutes to complete.
This means that you don't really have a whole lot of potential with CashCrate so if for some reason you think CashCrate will be able to make you anything more than just a bit of pocket money here and there, I'm sorry to say that it just doesn't have that kind of potential.
Of course if you bring a ton of refferals in and if you reach the highest rank, the true potential will kick in but for the most part, at least for most people that is, the monetary potential is pretty limited.


---
THE GOOD THINGS
It's Free To Join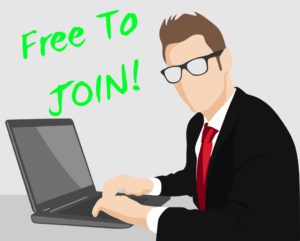 It is free to join so if after signing up you don't like the offers that are available or just can't be asked to work for so little, you won't be losing out anything.
So yeah, it's nice that it's free and if you're signed up to multiple get paid to sites, adding this onto the rooster should help to bolster the money you'll be making on these survey /get paid to sites.
The Payment System Works
The payment might be a little high but, as far as I could find, people do actually receive their payments when they cash out so that's good to know especially for when you reach the threshold.
Some get paid to sites don't tend to payout so the fact CashCrate does well in paying out its members is definitely a good thing.
There's A Lot Offers To Do
There is a large variety of offers available within this site so, at the very least you won't get bored doing the offers. Of course some of the offers require you meet certain criteria's but, the large variety of things on offer is a nice touch.
It's Been Around A While
CashCrate has been around since 2006 so the fact it's still running and currently has over 5 million members, in my opinion adds a fair bit of credibility to the company.
==>Click Here To Access My FREE Make Money Online Guide!<==
---
IS CASHCRATE A SCAM?
The good news is that CashCrate is not a scam, it is actually a legitimate get paid to site and may very well be worth trying out if you're thinking about doing so.
There are a lot of offers available and the company does actaully pay the money to its members when the threshold is met. The monetary potential is definitely not great, which is to be expected but, as a way to make a little bit of side income or pocket money, CashCrate is probably a nice thing to look into.
However, if you actually want to know of a way to actually make good full time income online, my #1 Recommendation might be worth looking into.
---
MY PERSONAL RECOMMENDATION
I'd suggest you check out my personal recommendation if you want to make good money online, though I'll warn you right now, it isn't something through which money will come very easy.
It is nonetheless and in my opinion a great business model for the online space.
So what is this method that I'm talking about?
This method I'm talking about is affiliate marketing. 
The reasons as to why I recommend it over CashCrate is because :
– There's a lot of potential to make money through it
– it is a legitimate method that has been working consistently and continues to grow as more businesses want individuals to promote products
– it is a very scalable business
– and because it is free to start up, no unnecessarily large start up funds needed.
The service I recommend is Wealthy Affiliate. It's free to sign up to and will get you set up and ready to start your affiliate marketing journey within minutes, as it did for me when I begun my journey.


If you have any questions that you would like to ask me regarding CashCrate, feel free to do so in the comments section below and I will get back to you as soon as I can. If you have your own thoughts about CashCrate and would like to talk about it, again feel free to do so in the comments below!
Thanks
Amhil