It's likely that you have come across Inbox Pays through an email list, on social media or got it recommended by a friend or family member.
What is Inbox Pays? Is Inbox Pays another survey scam?
You've likely heard of get paid to websites and thought it was worth checking out right?
Maybe you thought that Inbox Pays is free so there's no harm in trying but, you've also heard of how survey sites are pretty bad at a few things too. You are probably also skeptical and aren't entirely sure if Inbox Pays is worth your time right?
First and foremost I must commend you for actually doing a bit of extra research before committing to purchasing  on Inbox Pays. For all you could have know, Inbox Pays may very well be a scam and rob you of your money so this review could help you suss out anything peculiar about it
To be totally transparent with you I don't own Inbox Pays so I can assure you that I will not attempt to sell you this product unless of course it's worth investing in.
What I will aim to do is provide you with an unbiased 3rd party review of Inbox Pays that will hopefully help you to make the correct decision in the end.
---
PRODUCT NAME: Inbox Pays
OWNER/S: A&A Marketing, Inc.
TYPE OF PRODUCT: Surveys (Get Paid To)
PRICE: Free to join
SUMMARY: Inbox Pays in my opinion is a pretty bad get paid to site. I'd argue that it's on the threshold of being a scam too as they don't seem to always pay thier members and even sometimes freeze your balance, meaning you don't get paid after completing activities. The only good thing about the website is that it's free to join otherwise, I personally think it isn't worth joining or your time in general.
FINAL RATING: 1/5
RECOMMENDED: NO


---
WHAT IS INBOX PAYS?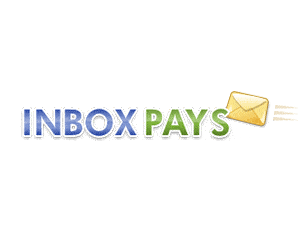 Inbox pays is a relatively new survey website through which you can get paid, in the form of rewards, by participating in surveys given to you in any given time.
Moreover, they claim that it's also possible to earn points through checking emails, playing online games and so on, it's simply put a "get paid to" kind of service.
---
SIGNING UP PROCESS
The signing up process is simple enough, you need to give your personal information details and a phone number to get officially registered to the website.
The good thing is that once you're through you'll be given a $5 reward which is nice a little gesture on Inbox Pays part.
==>Click Here To Access My FREE Make Money Online Guide!<==
---
HOW TO DO TASKS TO GET PAID
There are a few different ways through which you can actually get paid through Inbox Pays. The first method is through the use of surveys. Each survey generally will pay you $0.50- $1.00 with the occasional one paying out $5.
Of course, as is the case with most survey websites, you've also got to answer a few questions beforehand to see if you qualify to participate in the survey. If you don't then… Well tough luck I guess.
The other manners in which you can get paid include reading emails, watching videos, doing trial runs on software and so on. These other activities can pay anywhere between $0.25 all the way up to $75 a pop. However, the more expensive tasks will require you to pay a certain up front fee to participate in.
*A little pro tip here, in regards to the email reading, if you want to get paid you have to click on the advertise banners. If you click on the ads, you should make $0.25 a pop. 
On top of all of these you'll also receive spins from Inbox Pays "spin wheel" feature. You'll be give 2 free spins when you sign up and a new spin everytime you complete a survey.
Finally, probably the best way to maximise your profits is by using the referral system Inbox Pays has in place. Everytime you manage to refer a friend or anyone for that matter, you will be eligible to receive 10% of everything they manage to make. 
There's clearly quite a bit of potential with this service if you manage to refer tons of people to their website. At a 10% commission, if you had a few hundred referrals, you'd possibly be able to make a decent side income. Of course getting so many people to sign up through your referral link is a lot easier said than done.
Do You Want To Make A Full Time Income Just As Many Have Been Doing For Decades, If So Check Out My #1 Recommendation! 
---
THE REWARDS AVAILABLE
Thankfully Inbox Pays actually pays its rewards in cash unlike other get paid to sites I've reviewed like Spitball and NiceQuest.
There is a little catch though…
You can only withdraw cash through paypal and it can only be withdrawn in multiples of 50.
So if you have anything less than $50 in you account, you will not be able withdraw the cash. Also if say for example you have $76 in your Inbox Pays account, you'll only be able to take $50 from that and only be able to withdraw the rest when it reaches $50 as well.
For a get paid to website, you've got to admit that the withdrawal fees are extremly high. It's very likely that you'll probably take months to make that 50 bucks. Moreover, you have to have made at least $25 from surveys and the other $25 from the other tasks to be able to actually withdraw.
This makes it even harder to reach the threshold. Now you got to ask yourself, is it worth spending months upon months to only make 50 bucks?
If you enjoy these kind of things anyways and don't mind spending a bit of your time doing the odd survey or reading emails, it's definetly not the worst thing in the world however, if you're trying to make decent money with Inbox Pays, let's just say unless you can refer a lot of people, I'm pretty sure you're not going to make much from this service.

---
DOES INBOX PAY ACTUALLY WORK?
Knowing of what others have experienced through Inbox Pays is pretty important right? Because I've not personally been able to sign up to Inbox Pays, I did a bit of research to find out what others thought of it and this is what I found…
On trust pilot it shows that users of the get paid to site are having a horrible experience with them. Firstly there are individuals who have accumulated $200 yet are unable to withdraw their earnings and others aren't even able to make money even after completing surveys or any of the other tasks.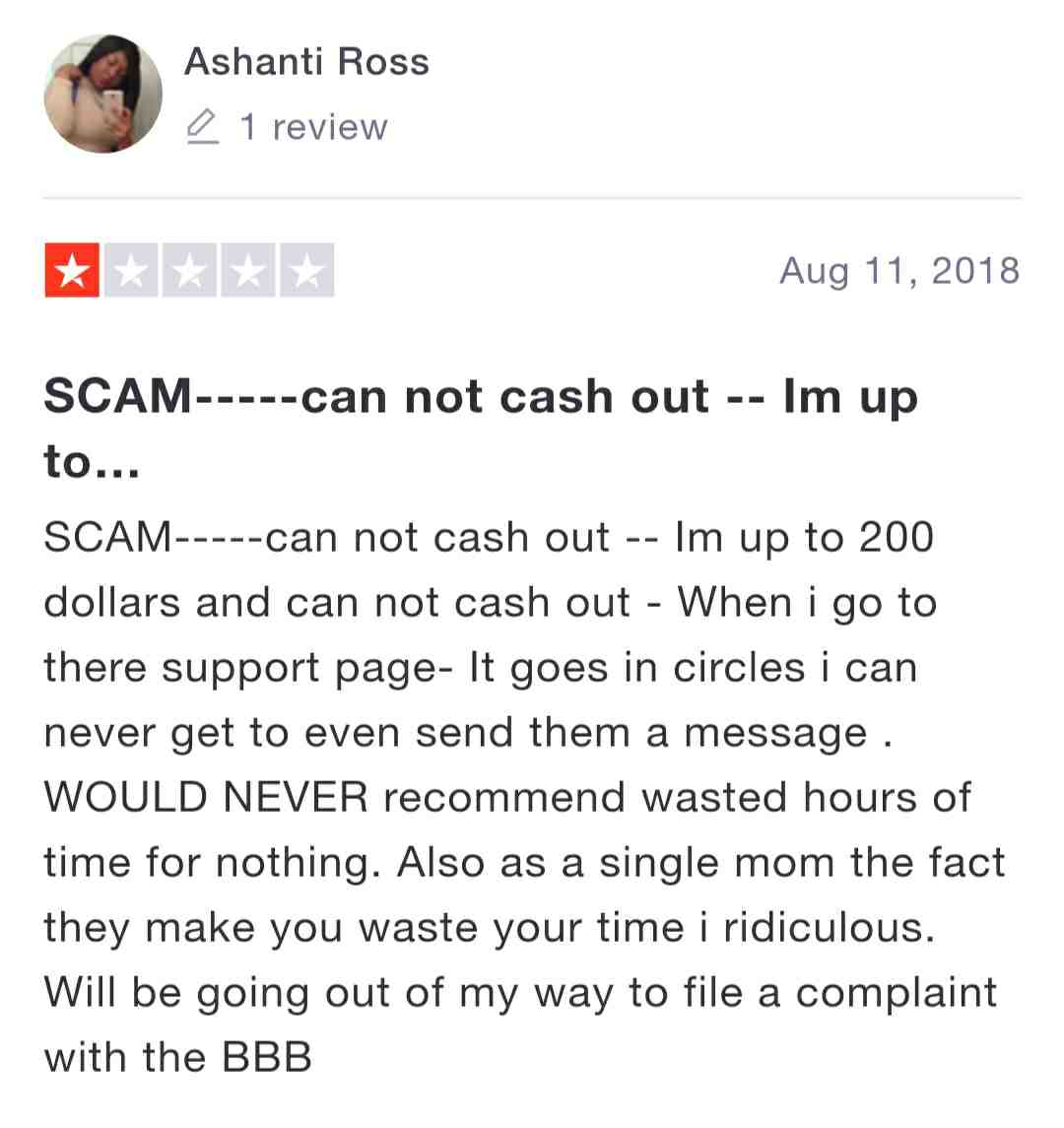 It just looks like, even after verifying their details, members aren't able to receive the money they worked hard to accumulate and in cases aren't even able to earn a single extra penny even after completing the tasks set.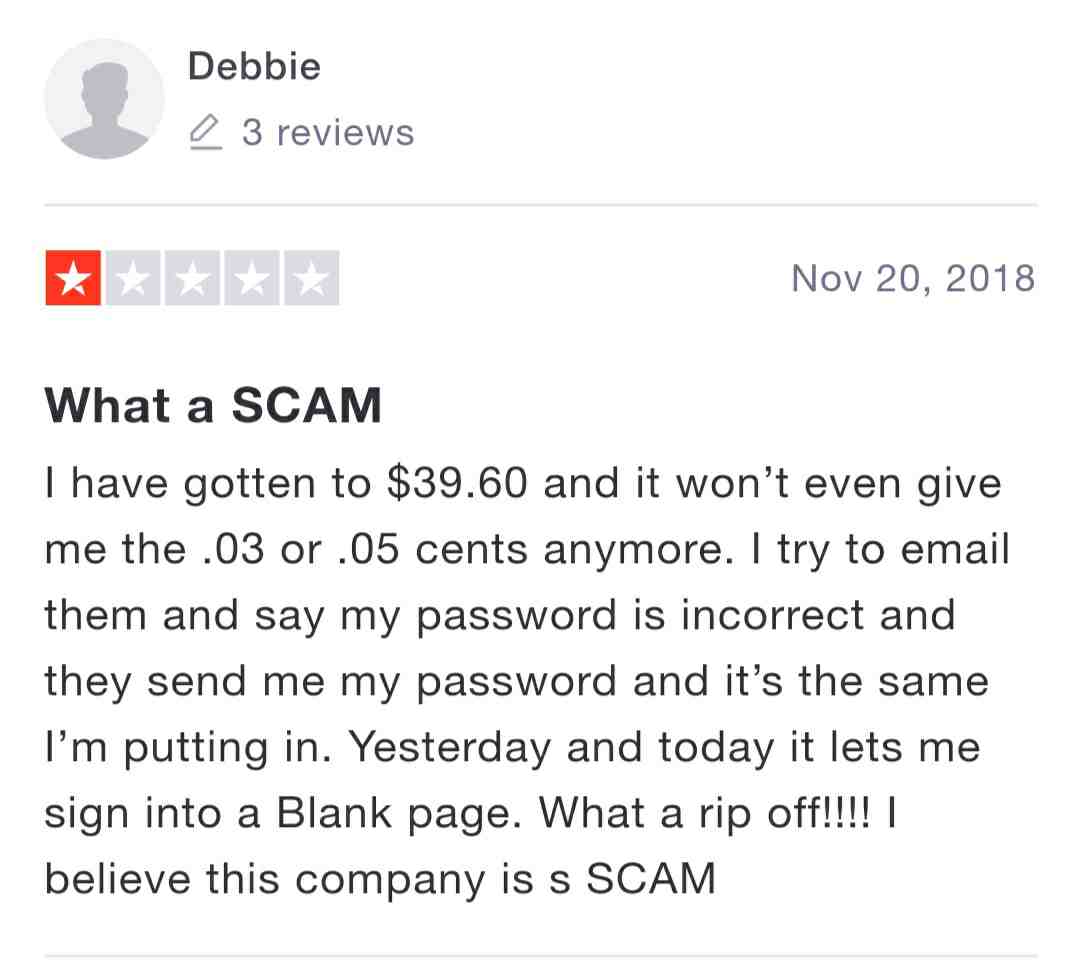 So yeah it seems like the overall consensus on Inbox Pays is that it is a very poor product and I definitely understand why they'd think so considering the issues they're having.
Are You Tired Of Working For A Boss? If So Why Not Take Your Job Into Your Hands And Work For No One But Yourself… If You Want To Do This Check Out My #1 Recommendation
---
THE NOT SO GOOD THINGS
Payment Threshold 
The payment threshold is pretty darn high in my opinion at $50. This is obviously to get people to do a lot of the surveys so that Inbox Pays can get the most out of you, which is fair enough considering it's free to join however, there's a major problem with this system.
There are members who have done the survey yet still aren't able to make any cash at all, even after finishing a survey or reading an email.
They say that their balance counter doesn't seem to budge and a lot of the time, the balance they have is less than the minimum threshold of $50.
From this threshold scenario I can only guess the reason why it's so high is because they want to keep people around for a longer period of time. Probably because by doing so they can make more money from members as they'll be kind of forced to continue participating until they've reached the threshold.
I personally think $50 is pretty extreme as a minimum especially considering the surveys and all the other activities don't pay much at all.
They Don't Seem To Pay Out Even When The Thresholds Met
Yeah, even when the threshold is met, it still doesn't stop Inbox pays from not paying you. Many people are complaining about how, even after doing surveys and all the miscellaneous tasks, they aren't able to withdraw the funds or if they have tried to withdraw the money, they still weren't able to receive it.
I'm pretty sure that if you spent all that time assuming that you'll get paid for the work you put in, you'd expect to get paid right? Especially after doing the work.
However, it seems like Inbox Pays just doesn't seem to deliver on this promise which to me is a major red flag on joining them.
This point honestly should be the biggest reason to avoid this "get paid to" site because if it can't even deliver on the only thing required of it, it's pretty much worthless don't you think
Income Potential Is Very Small 
Of course the overall income potential isn't too great even if it did function properly. If Inbox Pays actually did work well, I think it'd be a decent way to make some pocket change, it'd be decent to do as a side hobby but, due to how bad it appears to be judging from the opinion of other members, it's unlikely you'll even be able to make anything at all.
All in all, the income potential with Imbox Pays is very small if it did work however, from the experiences people who've actually reached the minimum threshold, it appears like there probably is no possiblity in making income whatsoever.


---
THE GOOD THINGS
It's Free To Join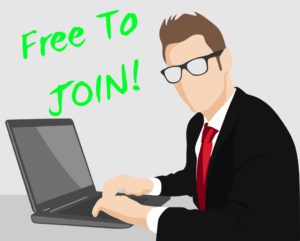 The fact that it is free to join at least means you won't be flushing your money down the drain once you find that Inbox Pays are pretty bad at paying out the money you've made.
Although it's likely the hours you'll waste doing the surveys and ultimately finding out you can't get paid, will definitely bug you a helluva lot.
==>Click Here To Access My FREE Make Money Online Guide!<==
---
IS INBOX PAYS A SCAM?
Honestly, whether or not Inbox pays is a scam is a toss up for me. The website does work and people to actually make "money" by answering the surveys and reading emails etcetera but, that's where everything else falls short.
There are many complaints on Inbox Pays saying how they can't cash out even after verifying their details and reaching the $50 minimum threshold, some individuals have even stacked up $200 within Inbox Pays that they can't cash out.
For all I know there could be people out there who are actually able to profit from Inbox Pays but, from what I've seen, that just doesn't seem to be the case. Also the income potential is very small too so to me it just doesn't seem to be worth the hassle of joining them.
If it did actually pay out, I feel Inbox pays could be a decent get paid to service but, as it stands right now, you should probably pass on it.
---
MY PERSONAL RECOMMENDATION
I'd suggest you check out my personal recommendation if you want to make good money online, though I'll warn you right now, it isn't something through which money will come very easy.
It is nonetheless and in my opinion a great business model for the online space.
So what is this method that I'm talking about?
This method I'm talking about is affiliate marketing. 
The reasons as to why I recommend it over Inbox Pays is because :
– There's a lot of potential to make money through it
– it is a legitimate method that has been working consistently and continues to grow as more businesses want individuals to promote products
– it is a very scalable business
– and because it is free to start up, no unnecessarily large start up funds needed.
The service I recommend is Wealthy Affiliate. It's free to sign up to and will get you set up and ready to start your affiliate marketing journey within minutes, as it did for me when I begun my journey.


If you have any questions that you would like to ask me regarding Inbox Pays, feel free to do so in the comments section below and I will get back to you as soon as I can. If you have your own thoughts about Inbox Pays and would like to talk about it, again feel free to do so in the comments below!
Thanks
Amhil