Welcome To My Cash Sniper review!
It's likely that you have come across Cash Sniper through an email list, on social media or got it recommended by a friend or family member.
First and foremost I must commend you for actually doing a bit of extra research before committing to purchasing or joining Cash Sniper. For all you could have known, Cash Sniper may very well be a scam and rob you of your money so this review could help you find anything peculiar about it.
To be totally transparent with you I haven't used Cash Sniper so I can assure you that I will not attempt to sell you on it unless of course it's worth investing in.
What I will aim to do is provide you with an unbiased 3rd party review of Cash Sniper that will hopefully help you to make the correct decision in the end.
---
PRODUCT NAME: Cash Sniper (CS)
OWNER/S: "Ray Pickard"
TYPE OF PRODUCT: Done for you affiliate system
PRICE: $9 + upsells
SUMMARY: I personally believe that Cash Sniper is 100% a scam even if it does actually teach you a legitimate method to make money online, which is affiliate marketing.
Of course the red flags absolutely tarnish its hopes of being a solid product because the overhyped and get rich quick vibes it gives off, the fake testimonials and the fact we don't even know Ray Pickard's, the owner, true identity because he never shows up, are all massive reasons as to why CS is a scam.
So, my stance on CS is that you should definitely avoid it.
FINAL RATING: 0/5
RECOMMENDED: NO!!


---
WHAT IS CASH SNIPER?
The moment I landed on Cash Sniper's sales page I didn't get the most trustworthy of vibes, it looked like the pages of a couple other get rich schemes and scams that I've reviewed in the past.
But, of course I didn't want to get too ahead of myself so I decided to give the sales pitch a watch and take a deeper look into what CS offered.
The first thing I actually noticed within the sales page was a headline that said which country I'm from (which is England but United Kingdom is close enough) which is a little strange although not something I've never seen before saying how it's possible for you to make "up to $3.5k online today".
This statement alone gave me vibes of a get rich scheme but the video is what  really put the icing on the cake.
In the video the first thing that came out of the spokespersons mouth was you supposedly being a special person who managed to receive a private link to CS, which is an automated system that's some how turning ordinary people into Millionaire's.
This is right before making the ridiculous statement that 57 other people managed to make $100k, you know people just like you and I, in the last 30 days. And immediately after you're shown some, most likely fake, testimonials of individuals making $20k+ a week. I don't know about you but to me, this is as a clear a get rich scheme gets.
Make seven figures using an automated system? Do you really think it's that easy to become a millionaire by using someone else's $9 automated cash generating system?
Why would anyone who's able to make you a millionaire or $3.5k in the first 24 only charge 9 bucks for their system? I'm sure I can give you rough answer as to why, the reason it's so cheap is probably because everything that CS stands for is fake and definitely is not anything of value.
I've reviewed a lot for products on this website such as
Which is why I believe I have pretty solid grasp on what makes a good or a bad product/make money online opportunity.
==>Click Here To Get Access To My FREE Make Money Online Guide!<==
---
HOW DOES CASH SNIPER WORK?
The truth is that CS is not designed to work for anyone besides the vendor, Ray Pickard or whatever the vendor's real name is. Ray's agenda is probably to get you into his sales funnel so that he can make as much money from you as he can.
The method that's being advertised within the sales pitch, affiliate marketing, is actually a legitimate way to make money and I'd even be so bold as to say that it's actually is possible to make 7 figures a year using it.
If you didn't already know,  affiliate marketing is an online business model that has you act a s a middle man for other companies like amazon, clickbank and other retailers that have affiliate programs, where you earn money for recommending products to people, providing them with your unique affiliate link and if people buy through it, you make a commission.
Commissions vary depending on what affiliate program you're a part of but, essentially what happens is that you get a chunk of the profits generated from a sale through your link.
As I said, it actually is possible to make very good money using this method but, it's definitely not as easy as it's being made out in the video, suggesting the method is pretty much a way to get rich quick.
The truth is that any business, whether it's your traditional brick and mortar company or the more modern online business, takes time to actually see results.
It could take anywhere from 6 months to 2 years before you can get to a position where you're genuinely making a full time income through affiliate marketing, getting to 6 figures or more will take a helluva lot longer to achieve and let me tell you, there's no way an automated system that doesn't ask you to put in any work, at all, will help you get there.
As for what you'll actually find within CS, it's probably going to be some very generic or outdated videos and pdf files, nothing really of substance. I'm almost certain that the information that you'll be given is something that you can just as easily find on other websites (like mine) or YouTube.
The Upsells
Of course the reason why CS is as cheap as it is, is because Ray's goal is to get you into the members area so that you can be sold on some of his other more expensive products.
I couldn't find exactly how much the upsells amount to but think about it, why would there not be upsells? I mean come on, there's no way Ray would be happy charging so little for a program that can make you thousands a day.
If my hunch is correct, I'm guessing the upsells will atleast amount to a few hundred dollars if not more. Of course I'm sure there's no way you'll be buying CS by this point of the review right? Well at least I hope you don't…


---
WHO IS CASH SNIPER FOR?
Well this is a pretty simple question to answer, I'm sure you can already guess but just to clarify, I personally believe that CS is a product that absolutely no one should get involved with, period.
Although I can admit that affiliate marketing is a legit way to make money, possibly even into the millions, the amount of red flags that CS shows and the overhyped nature and get rich scheme feel of what's being sold, to me, just does not allow me to give CS the benefit of the doubt.
Are You Tired Of Working For A Boss? If So Why Not Take Your Job Into Your Hands And Work For No One But Yourself… If You Want To Do This Check Out My #1 Recommendation 
---
THE NOT SO GOOD THINGS
Overhyped Claims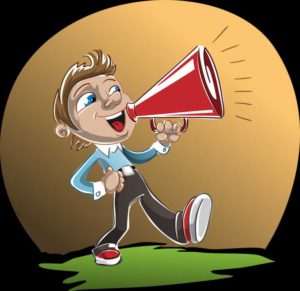 The amount of overhyped claims scattered within the sales video from being able to make $100k a month or $20k+ a week from testimonials to being able to make money within your first 5 minutes, are all just very clear signs that CS is a very overhyped product and pretty much claiming itself to be a full on get rich scheme.
This is obviously a major red flag because in reality, being able to make these kind of figures are not as easy as just joining some system, pressing a few buttons and start seeing money just wire itself into your bank account.
Making good and legitimate money online does take time, just like any other business takes time so, that's why I consider this overhyped nature of CS to be a huge reason to avoid it.
Fake Testimonials
This honestly is the icing on the cake. The video testimonials that you see in the beginning of the sales pitch is as fake as it seemed to me initially. Unsurprisingly the people in the video are just actors from fiverr who were asked to read a script.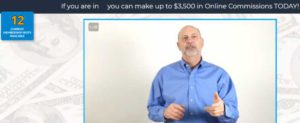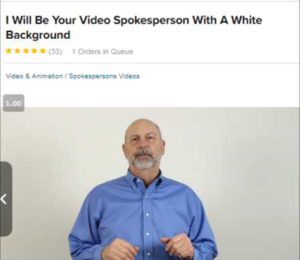 It should go without saying that this is obviously a very big red flag and a massive reason as to why I consider CS to be a scam and why it should be skipped out on.
Who Is Ray Pickard??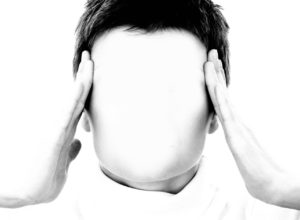 The spokesperson and the owner of CS calls himself Ray Pickard but, we're never really shown who this Ray guy is or even if he's a real person.
Let me ask you this, would you trust someone who doesn't even show up, with your money?
I personally wouldn't either. I'm guessing the reason Ray hides who he really is, is because he doesn't want to associate himself with CS as he probably already knows it's a scam product. Of course that's why he'd rather hide himself and not deal with any backlash.
This once again another major red flag number and as you know, 3 strikes and you're out.

---
THE GOOD THINGS
There really is nothing I can say that can even remotely make CS seem like it has some legitimacy as a product.
Of course affiliate marketing is a legitimate way to make money and considering it's a clickbank product, it's probably also possible to get your money back on the front end package but, besides these 2 points, I'd honestly be so bold as to classify CS as garbage.
---
IS CASH SNIPER A SCAM?
I personally believe that Cash Sniper is 100% a scam even if it does actually teach you of a egitimate method to make money online, aka affiliate marketing.
Of course the red flags absolutely tarnish its hopes of being a solid product, the overhyped and get rich quick vibes it gives off, the fake testimonials and the fact we don't even know Ray Pickard's, the owner, true identity because he never shows up, are all massive reasons as to why CS is a scam.
So, my stance on CS is that you should definitely avoid it.
---
MY PERSONAL RECOMMENDATION
I'd suggest you check out my personal recommendation if you still want to make money online, though I'll warn you right now, it isn't something through which money will come easy.
It is nonetheless a great business model for the online space in my opinion
So what is this method that I'm talking about?
This method I'm talking about is affiliate marketing. 
I know that CS's business model revolves around affiliate marketing but, it doesn't teach you how to create a sustainable business unlike my #1 recommendation. The reasons as to why I recommend it is because:
– expectations toward success are a lot more grounded
– it is a legitimate method that has been working consistently and continues to grow as more businesses want individuals to promote products
– it is a very scalable business
– and because it is free to start up, no unnecessarily large start up funds needed.
The service I recommend is Wealthy Affiliate. It's free to sign up to and will get you set up and ready to start your affiliate marketing journey within minutes, as it did for me when I begun my journey.


If you have any questions that you would like to ask me regarding CS , feel free to do so in the comments section below and I will get back to you as soon as I can. If you have your own thoughts about CS and would like to talk about it, again feel free to do so in the comments below!
Thanks
Amhil